Murder Games
James Patterson & Howard Roughan
A living testament of the old saying, 'practice makes perfect', prolific writer Patterson just keeps getting better. And 300+ million books sales are proof. He just turned 70 years old this year and this book is great! As it says on the back cover: "the pages turn themselves." This is a top-notch serial killer thriller with some great twists and turns. 5 out of 5.
Nighthawk
Clive Cussler
There's no argument that Cussler is the world's No,1 adventure writer; he's written more than 70 books and, at 85, is still going strong! His latest is a Kurt Austin adventure (the 14th Austin novel). Great plot, characters and a well laid-out design make reading easy. Perfect for the weekend, holiday and just before lights out.
5 out of 5.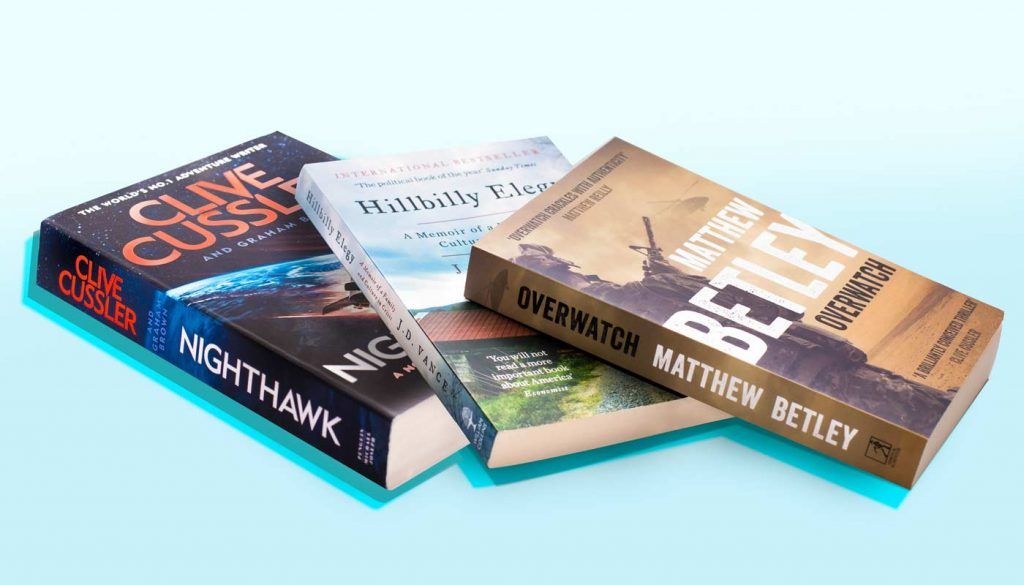 Hillbilly Elegy: A Memoir of a Family and Culture in Crisis
JD Vance
This book is the life and observations of Vance who grew up in working-class middle America. The memoir highlights the issue of the growing gap between rich and poor. It's a story of how simple working class people, who just want to provide for their families, are blown apart by job losses due to the exponential growth of technology and globalisation.
4 out of 5.
Overwatch
Matthew Betley
A first novel for ex-Marine Betley, stars Logan West, a tough guy, with issues, up against the bad guys. Betley was a marine for 10 years, which qualifies him to write about an ex-marine, Logan West, who is not settling into life back in America very well. He has his issues and his past is coming back to haunt him. Lots of action, good pace.
4 out of 5.
Stand Up Girl
It's not as overtly in-your-face as the rest of the WatchMe comedy stable, but Stand Up Girl is still very much in your face. It's a dramedy, which I guess means a drama thats also funny.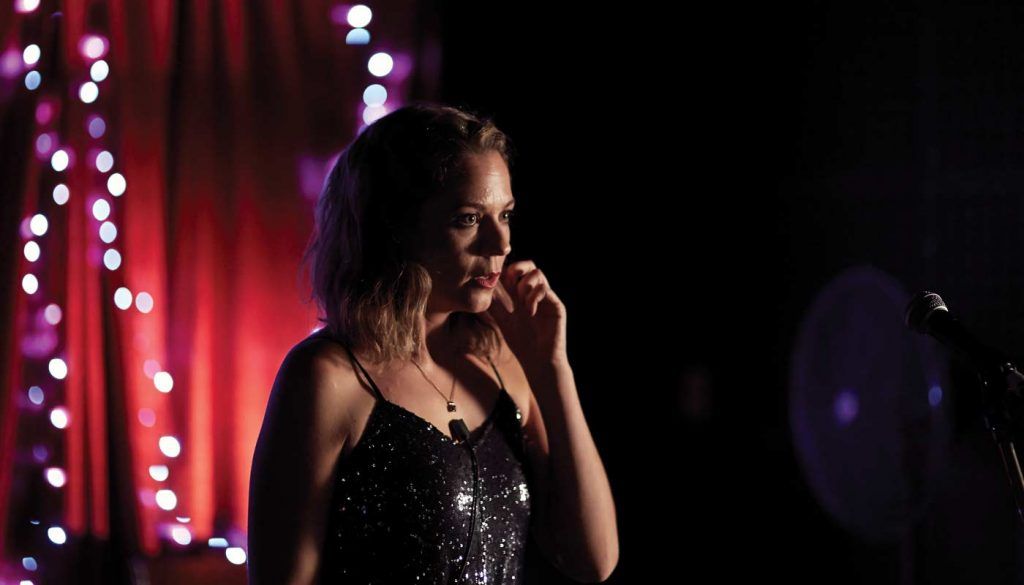 The story follows Jan, a sex worker, as she navigates the complications of the life her profession throws at her, as well as all the usual complications that come with being a woman in a man's world. Along the way you meet kinky clients, a brother who can't handle his sister getting porked for a living and a sudden accidental fall into a stand-up comedy career. Of course there's a love(?) interest and catty friends to mix things up a bit.
To unwind, Jan sits in a bath with all her kit on; this acts as an anchor/running gag for the show and gives it a more thoughtful pacing. Occasionally Jan's thoughts cut in over the top, giving you an insight into her musings about people and her own personal f-ups.
Written, produced and directed by a three-woman team, Stand Up Girl has a strong female focus and plenty of girl-power punch. The show has heart and it has balls. All the anatomy you need for a compelling watch.
Best Chris Cornell, Soundgarden, Audioslave Songs
The news hit us in late May of the tragic death of Chris Cornell, the frontman for iconic rock acts Soundgarden and Audioslave. To remember him we've put together our favourite pieces of music he gifted the world with.