Dubai, as we all know, is located in the United Arab Emirates and is renowned for luxury, wealth and total opulence – the perfect location to home one of the fashion industry's most iconic brand's hotel: Versace.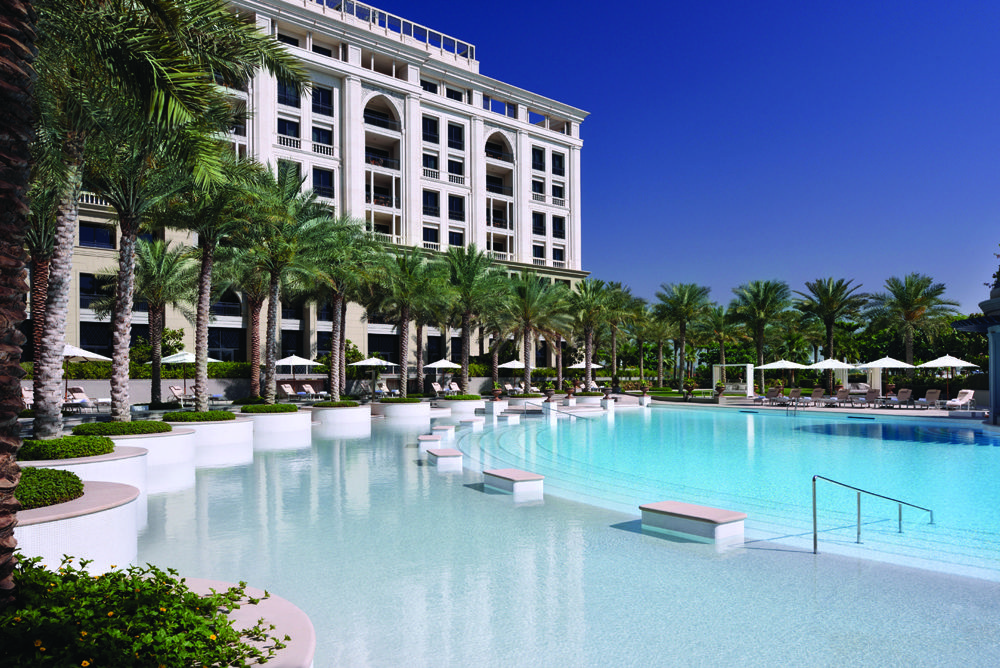 Iconic and ultra-modern architecture fills the skyline of this bodacious city, as it continues to expand and increase in wealth. Home to the world's tallest artificial self-supported building – the Burj Khalifa stands at a modest 829.8 metres tall – Dubai has attracted millionaires and royalty for decades.
Set in the heart of the Culture Village, and just minutes away from Dubai International Airport, Palazzo Versace Dubai Hotel & Residences is magnificently located on a premium waterfront development with unobstructed views of the Dubai Creek. Palazzo Versace Dubai is inspired by neoclassical architecture, with elegant traces of Arabic architectural elements. Reminiscent of an Italian palazzo from the 16th century, it features all the elements of grandeur, space and opulence of those days, i.e. high ceilings, a striking entrance, landscaped gardens with water features and a range of well-crafted furnishings, mainly from Italy. The location of the hotel mirrors the same sense of place as a grand hotel setting by Lago Maggiore or Lake Como.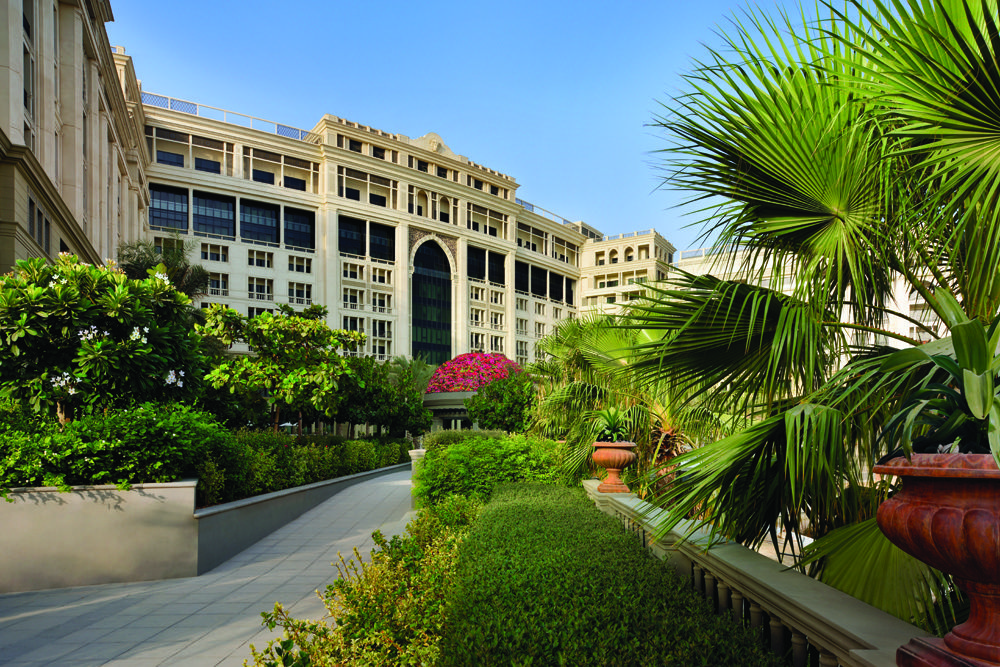 Palazzo Versace Dubai features 215 rooms and suites and 169 residences, where every single piece of furniture has been created exclusively for this property. The wall decors are Versace artworks, the interiors and fabric have been designed and tailor-made for the hotel with uplifting colours of turquoise, light blue and salmon. Each of the eight dining venues focuses on curated dining and are a tribute to Versace's signature works.
On arrival you will not be able to miss the three-tonne chandelier suspended in the lobby, proving that too much is never enough in Dubai.