Increasingly, company leaders are looking to data to inform and guide business decisions. These cold hard facts, when leveraged accurately, help us improve the bottom line while introducing products and features our customers actually want. But just collecting data doesn't necessarily add value to a business. You must understand what data you are gathering, how you're measuring or analysing the information and what it will offer your stakeholders. Only then does it become truly valuable.
Here at realestate.co.nz data allows us to speak to a unique aspect of the property market, that of supply and demand. It is something we do well, which provides incredible value to our stakeholders. Getting to this point has been time-consuming and sometimes challenging, but it has ultimately transformed areas of our business in a very positive way.
Here is our recipe for creating value from data
We started by starting
Two years ago, realestate.co.nz "started by starting". By the time we had put a strategic long-term plan in place, we had a pool of historic data to refer back to and use to begin our journey.
In building a data strategy we determined that the key was to identify: "What are we really trying to achieve?". It's one thing to collect data, it's another to create value. It is important that your strategy aligns with your business objectives, to ensure that it is of value to your organisation.
This exercise helped us define what information we needed, to ensure it was being captured. From here, we created a "data layer" – this has become the common key we use to sew all the information together. Without a data layer, you're walking into a gold mine armed with a spoon.
Take the quick wins
Data takes time to collect, however leveraging it in the short-term doesn't need to be expensive. The average organisation in New Zealand has an online presence and uses Google Analytics (now GA360). Why wouldn't you? It's a great tool and for most organisations it's free. GA360 can be used quite quickly, out of the box, to consume your data layer and report on it.
In longer-term strategy, quick wins are nuggets of gold – they demonstrate the value you are heading toward. They allow you to test hypotheses, provide early insights and identify areas where further data may be required to deliver on the strategy. These provide value and help define longer-term technical requirements.
Where we are today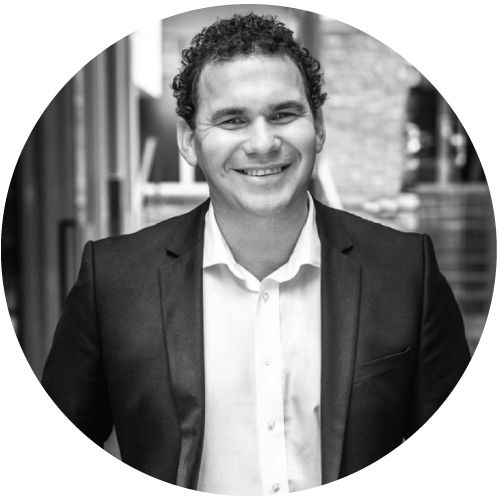 Today, realestate.co.nz collects data with variety, velocity and volume that is aligned with business objectives. For context, we collect 175,000,000 data points just around supply and demand – per day!
This information provides significant value for all our stakeholders. The key to this has been defining a strategy and a data layer, which have grown with the organisation. I have no doubt this will be an evolving journey which will continue to provide value by allowing us to better report on supply and demand, market dynamics and, most importantly, enhance our user experience. This is a repeatable approach for any organisation; our scale may be different to yours, but the basic recipe is the same.
---
Brendon Skipper is CEO of realestate.co.nz.