The Lula Inn is a new bar and eatery on the Viaduct with a unique Pasifika style. Great food and great entertainment, combined with a huge range of gins and some of the best cocktails on the Viaduct. If you are looking for a night out in town that is a little bit different, then it's worth checking out Lula Inn in the heart of Princes Wharf (previously home to The Crew Club). The menu boast "playful Kiwi cuisine" that is full of flavour; my favourite, the lettuce wraps. The menu and decor have been designed to deliver a taste of Pasifika as fitting for the tourist market and for locals. You'll definitely feel at home here and if you head down to Lula's on a Thursday or Saturday night, you find live music with a funky twist, with some of our best live and local entertainment.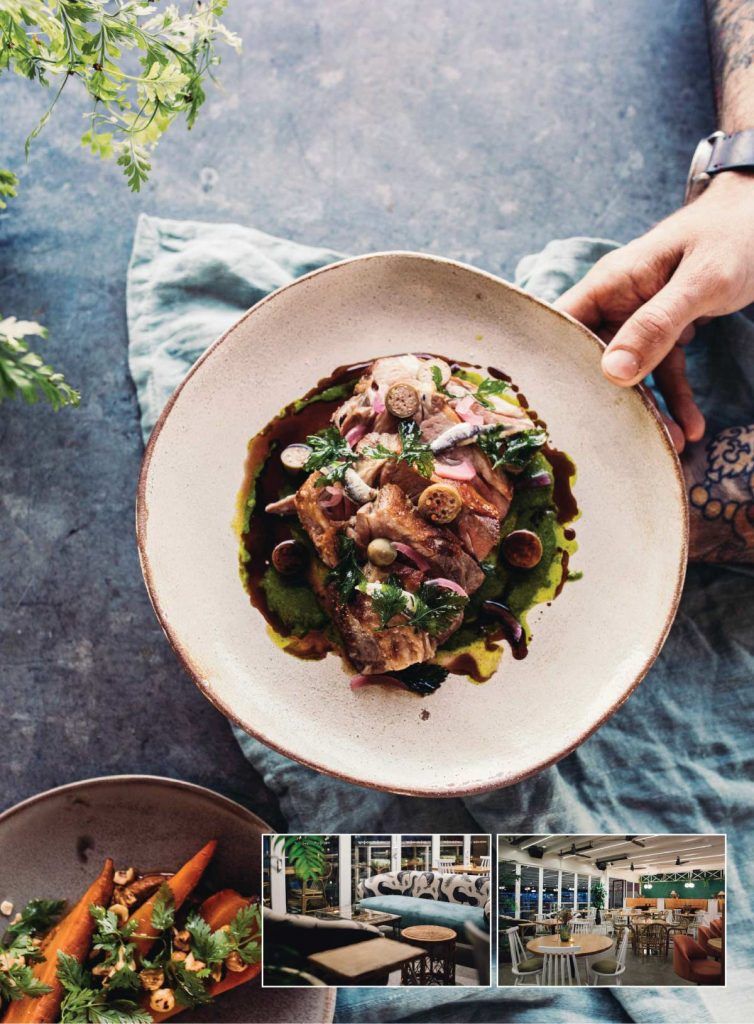 Meet the Largest Canyon in the Solar System
The largest canyon, some might say the grandest canyon, is the Valles Marineris. While the Grand Canyon hardly leaves Arizona, the Valles Marineris spans the length of the United States. The gash it has created in Mars stretches 20 percent of the way around Mars itself.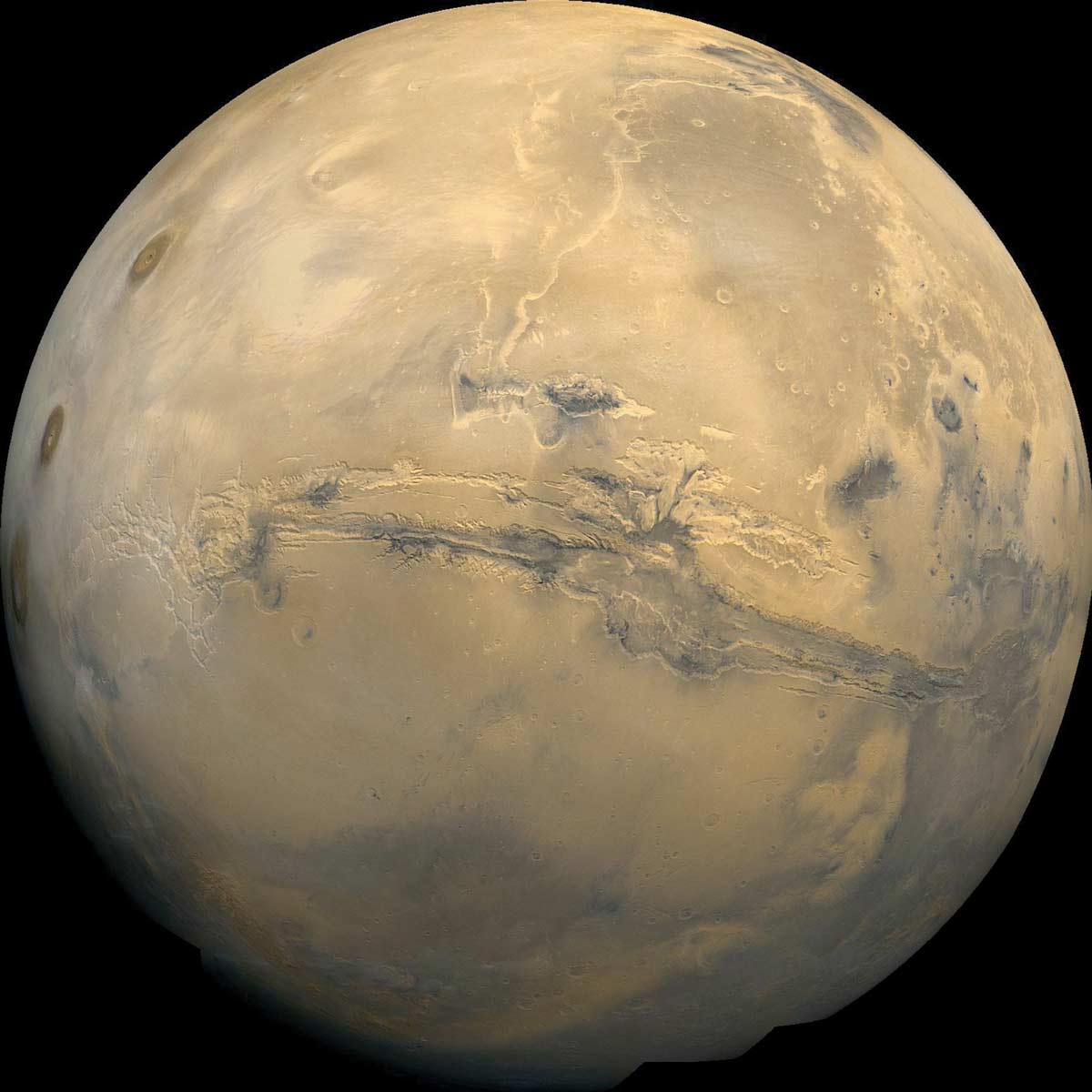 In metric terms, it is about 3000 ilometres long and, at its widest, extends to 600 kilometres. If my helicopter tour suddenly gave out as we flew into the Valles Marineris I'd get plenty of time to scream for a bit and then reflect on my life as we'd drop 8 kilometres to its deepest point.
Scientists and geologists have concluded that the Valles Marineris is a 'crack' in the Mars surface, made during its cooling period. In the eastern corner are erosion indicators, which some think is from water long ago.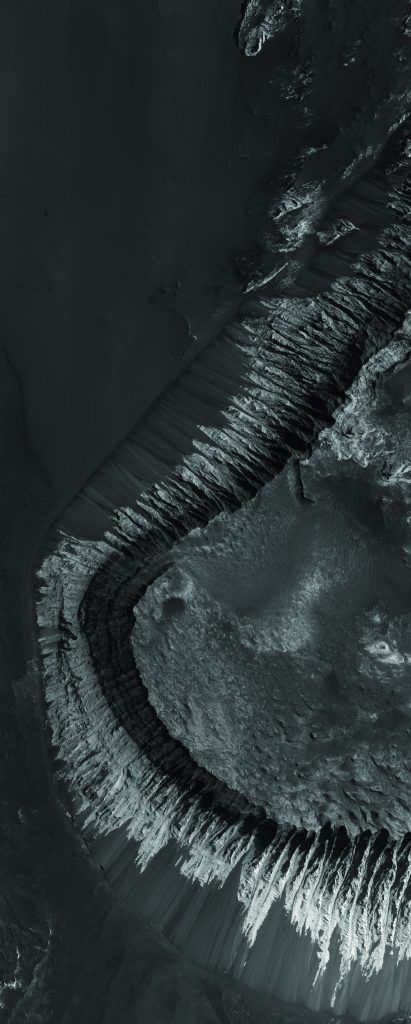 Woman Scores Space Dust worth $5.6 million
Nancy Lee Carlson is one of those lucky people who were in the right place at the right time, and for her troubles she now owns a Lunar Sample Return bag from one of the lunar missions.
The bag was auctioned with the description: "one flown zippered lunar sample return bag with lunar dust (Lunar Bag); 11.5 inches; tear at centre; Flown Mission Unknown." Carlson got it for a bargain NZ$1400. It had previously been auctioned a couple times, but had never received a single bid.
As Carlson was curious about the origins of her bag, and wanted to know if she got the real deal or not, she sent it back to NASA for testing. The team at NASA confirmed it was indeed moon dust and, no, they wouldn't be giving it back.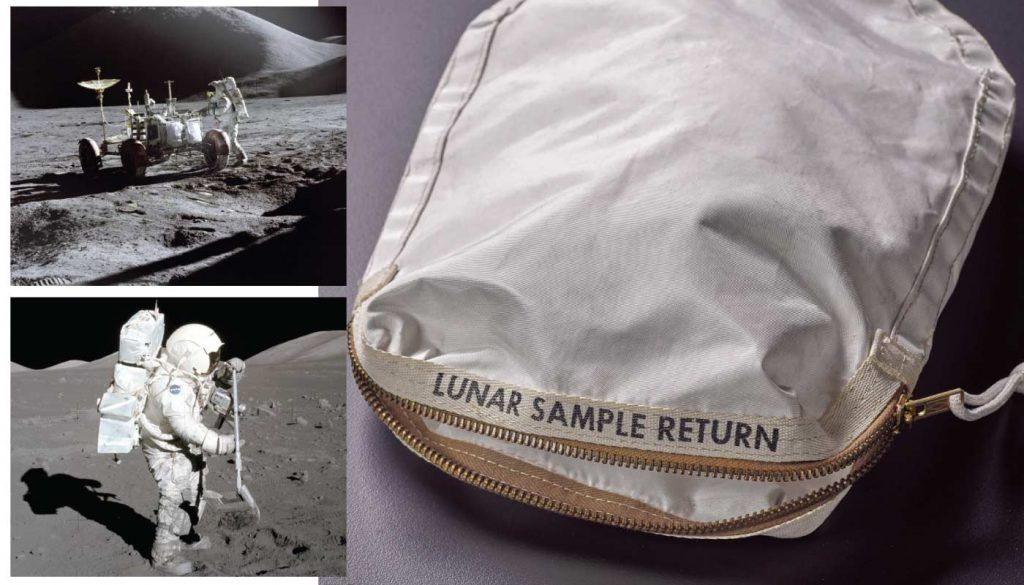 It turns out this was a priceless artifact (in fact worth NZ$5.6 million) that had been nicked by Max Ary, the former director of a Kansas space museum. He was treated to a raid from the FBI in 2003 for illegally selling off NASA artifacts at a handy personal profit. From there his possessions were promptly seized and a bunch were sold as restitution. Here's the fun part: the bag of dust,which was no doubt stolen from the Kansas space museum, was part of that auction. Carlson was there and managed to pick it up for a bargain.
So when NASA realised their mistake, they got a bad case of seller's remorse and tried holding onto the dust. Carlson wasn't having any of this and earlier this year her persistence prevailed, and the court forced NASA to hand back the bag of dust. Carlson had bought the bag fair and square and there's nothing they could do about it.
The bag has since been identified and is probably a bag used by Neil Armstrong himself to store lunar dust. It's part number matches the Apollo 11's Contingency Lunar Sample Return Decontamination Bag, used to store dust and protect the crew from the unknown side effects the dust might contain.
During the Apollo 11 mission Neil Armstrong collected nearly 500 grams of material finer than 1 centimetre, as well as 12 rock fragments larger than 1 centimetre from five different locations on the lunar surface in the region known as the Sea of Tranquility.
This may be one of the only historic artifacts of its kind in private hands, and no doubt collectors are going to go crazy for it.
The bag is only in Carlson's posession for a while; she's now auctioning it off again. She will be donating proceeds to a number of charities.
Porsche Hits the Sea With the Dynamiq GTT 115 Hybrid
You're not a serious car manufacturer if your brand's DNA hasn't been reimagined for a luxury yacht. Porsche is the latest to enter the club with a 115 footer.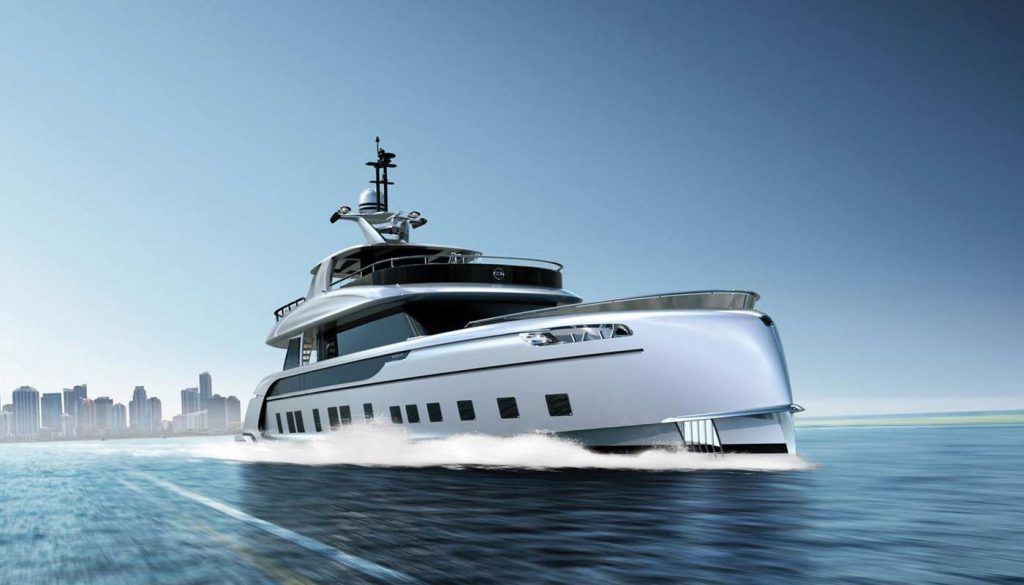 Studio FA Porsche worked with Dynamiq to develop a new range of superyachts together. The first model, a 35-metre GTT 115 Hybrid, is being put together in Viareggio, Italy, and we should all be getting a glimpse of the final product at the Monaco Yacht Show this September.
The dinkiest of the new superyachts will be 26 metres, but all blend racing-inspired performance with a fast-displacement, lightweight aluminium hull.
Comfortable, high-speed cruising and transatlantic crossings are both easily achieved by these Grand Turismo Transatlantic superyachts.
A limited edition of only seven GTT 115 yachts will be manufactured, making it an exclusive collector's edition model.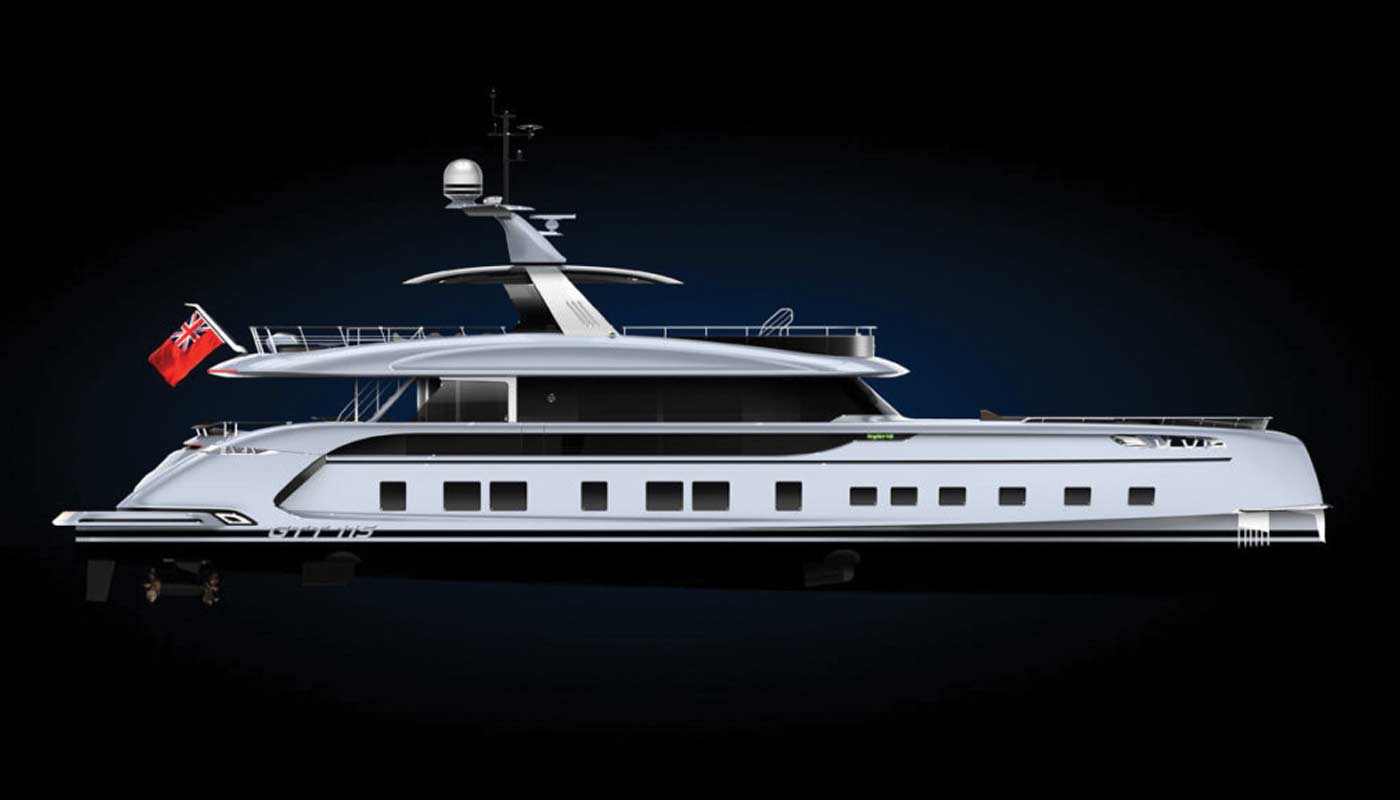 If you were looking at putting in a bid, then prices start from $18 million, with a production time of just 15 months from the date of order. There are six cabins, able to carry six crew and six passengers, two to a room. The GTT 115 Hybrid can reach a top speed of 21 knots and has a range of 3400 nautical miles at 10 knots.
You might think this is all rather extravagant. But for the truly rich this might be considered a handy downsize. "Our target clients might include those who are looking to downsize from larger 50- or 60-metre yachts," says Dynamiq CEO Sergei Dobroserdov.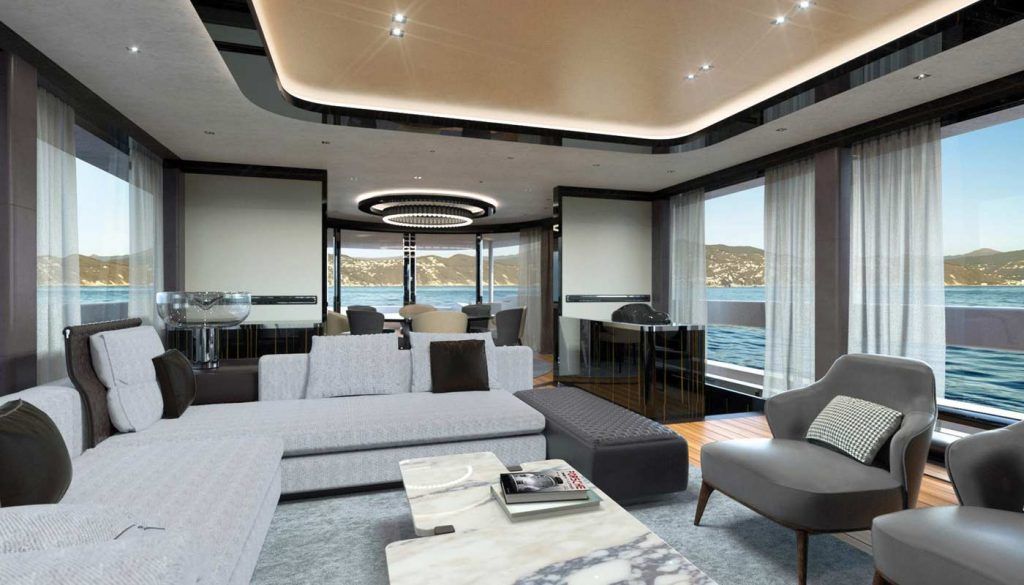 "They are already accustomed to the highest standards, but are ready to leave behind the hassle and huge costs of owning large vessels, so they can enjoy the fun side of yacht ownership. The Dynamiq GTT 115 is the perfect realisation of utmost comfort and a sporty lifestyle in a practical and relatively compact package."
The interior is still spacious and luxurious. "We designed the interior ceiling heights to more than 2.15 metres, even in the lower deck cabins: that's real luxury on a 35 metre yacht."
Specs
35 metres
6 Cabins
Limited Edition of 115
Top Speed 21 Knots
Sun deck Pool
911r leather cushions
WildLife Photographer of the year, 2016
Exhibition at Auckland War Memorial Museum July to December, 2017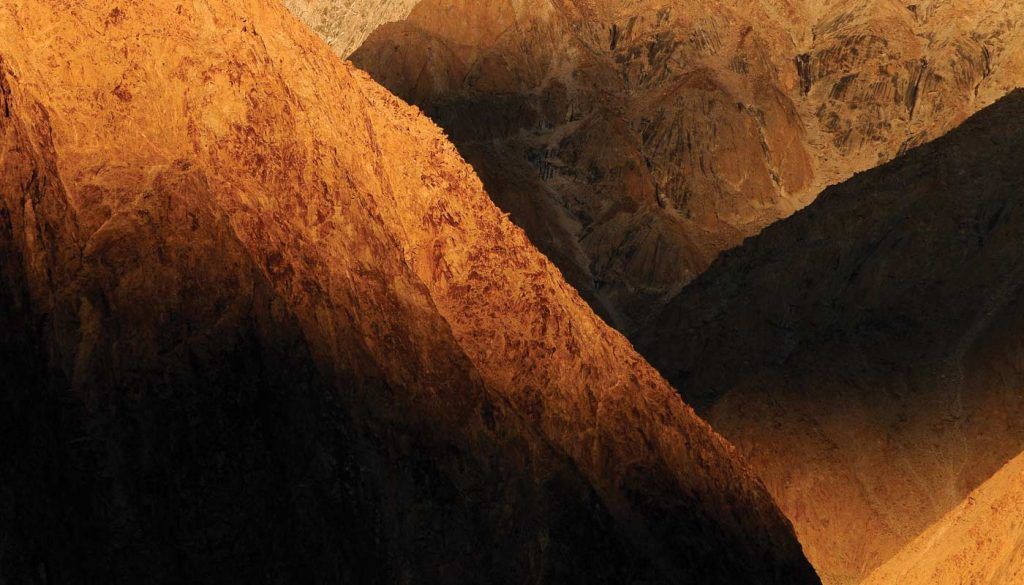 The last light of the day illuminated the barren slopes of Nubra Valley, hidden between the Himalayas and the Karakoram mountains in remote Kashmir, India. Enrique had arrived there via Khardung La Pass, one of the highest roads in the world – the perfect place to acclimatise before starting a 16-day trek through the Zanskar mountains. What he hadn't expected was a spellbinding
show of light and shade. As the clouds scooted past in the breeze, the shadows in the soft evening light leapt from one sharp mountain ridge to the next, across the succession of deep gorges. "I always kept my camera ready," Enrique says, "since the mind and body are slower at this altitude."
Without pausing to set up his tripod, he shot multiple frames – each unique – as the clouds shifted and the sun quickly disappeared. In this fleeting moment, he relished the depth created by the light and the drama added by the shadows to the arresting landscape.
Nikon D300 + 80–200mm f2.8 lens at 200mm; 1/640 sec at f5.6 (−1.3 e/v); ISO 200.
The Personal Submarine You Didn't Know You Needed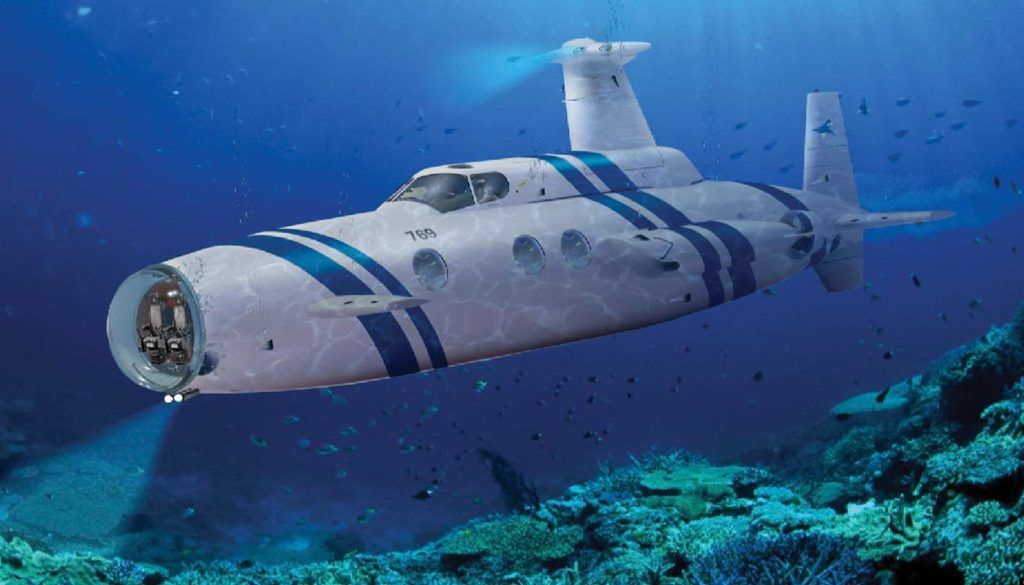 While it's still in the design phase 'Ocean Submarine', Rolls-Royce, MTU, and Bosch are teaming up to create a multi-function submarine that's both perfect for the private sector while also having enough bells and whistles for the navy.
With an overall length of 19 metres, maximum displacement of 100 tonnes of water and a fully pressurised hull, the Neyk is capable of reaching depths of 300 metres. Designed in a range of options depending on the weight limitations of your host vessel, the Neyk can come in sizes accommodating from two to 20 seats. Other options allow for a pressure chamber, making this a top-tier sub for all mission types.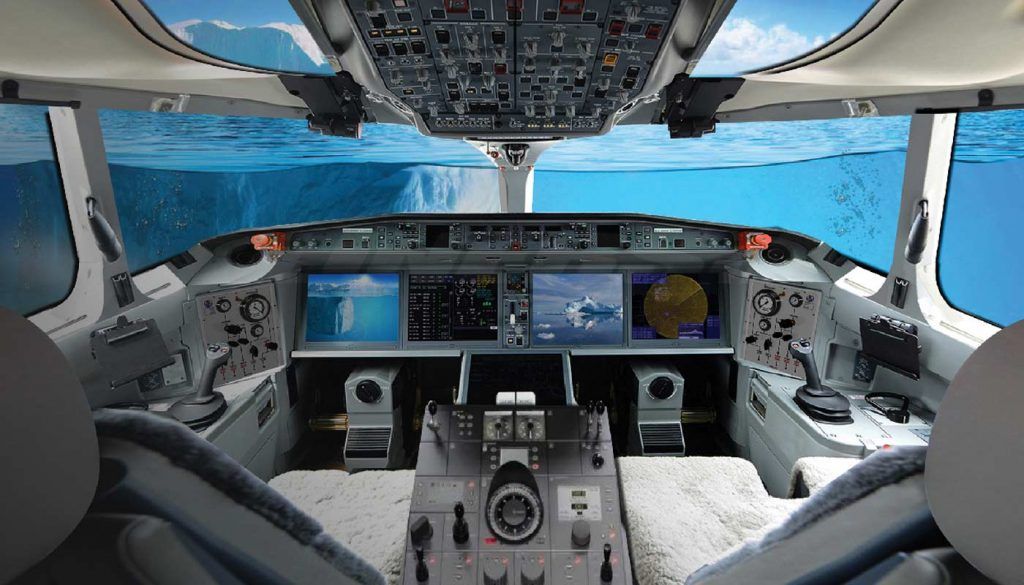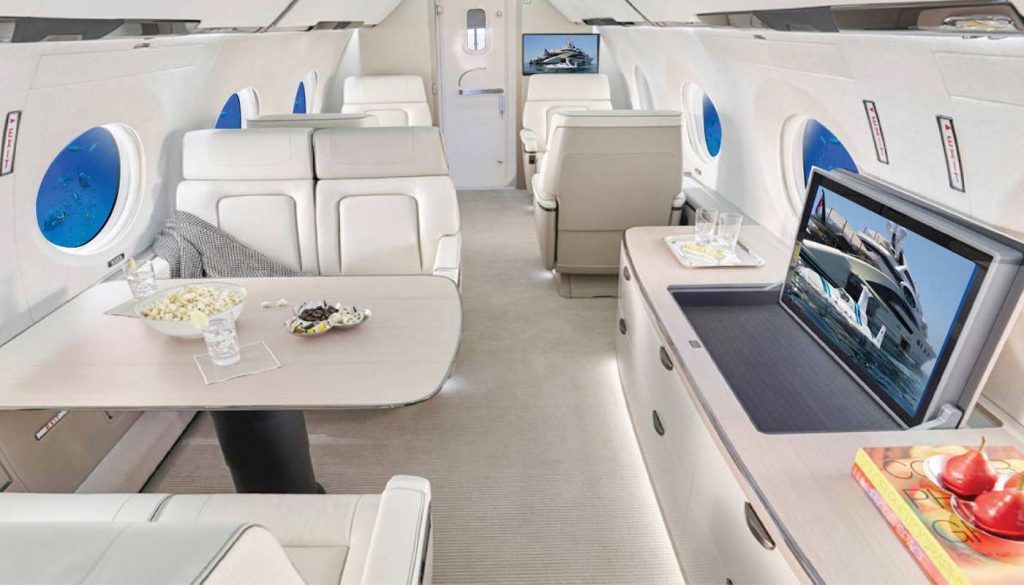 It has life support enough for 96 hours, with an additional 96 for emergencies when you accidentally touch park onto a coral reef or something. The Neyk has an underwater cruise speed of 7 knots.
And the best bit is you can drive it right out of the water at the end of your trip, due to a retractable undercarriage.
Glacial Progress
One of the last frontiers to be controlled by humans is our own weather. This godlike control over our environment could one day be a reality, and being conscious of it in the form of climate change may be our first baby steps in that direction. Because how can you control something if you can't fix it?
Donald Trump's government has recently made its first truly predictable move by backing out of the Paris Agreement. The inwardly focused regime states that: "The United States will continue to engage with key international partners in a manner that is consistent with our domestic priorities, preserving both a strong economy and a healthy environment."
It appears they talked about their priorities in order of importance. This attention to domestic matters seems to focus more on budget cuts to environmental protection. A 31 percent proposed budget cut to the Environmental Protection Agency, which maintains and monitors healthy air and water levels, is on the table, as is a 12 percent budget cut for the Department of the Interior, which is responsible for the National Parks.
Here's a glacier crumbling to bits after it heard the news.