It sits there in the heart of Auckland's Titirangi. A corrugated beating heart surrounded by native bush with the warbling sing-song of Tui and Kereru as the soundtrack. While you might think that the seclusion of West Auckland's native bush would mask the design mastery of "Red House", it employs the opposite effect, so much so, it won a 2018 German Design Award – comparable to the design world's Grammy's.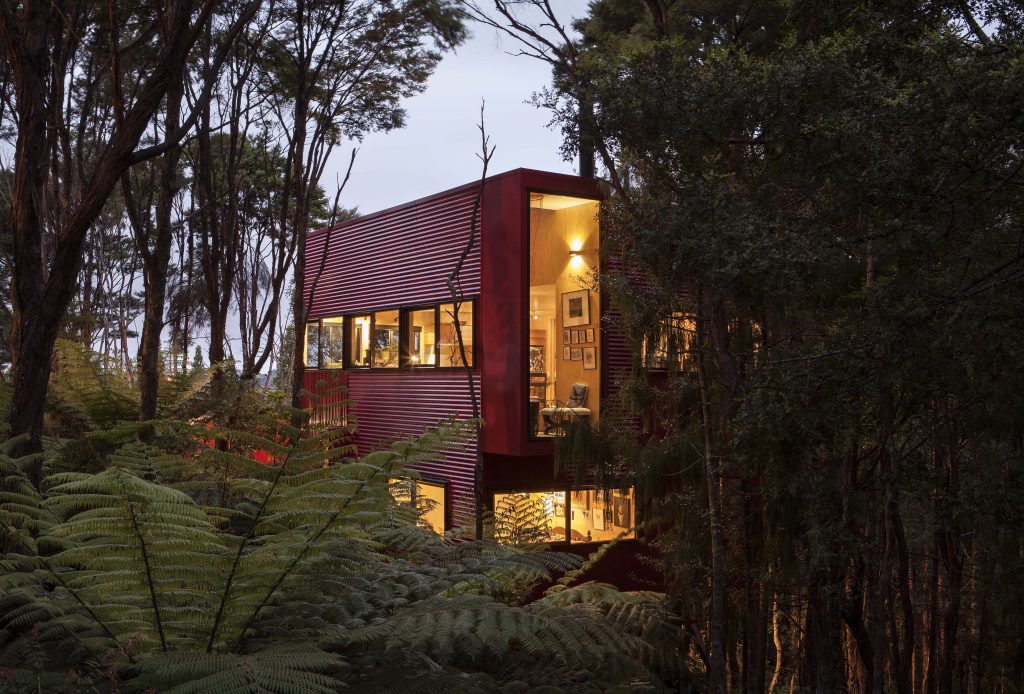 Auckland based architect Ken Crosson traveled to Frankfurt to accept the award.
"It's a simple, red abstract cube", says Crosson. "Vertical and horizontal corrugated iron cladding break up the scale of the building. Large skylights, translucent doors and wrapped glazing result in an open feeling, while a glass enclosure on the second level leads to a roof deck high within the tree canopy boasting all day sun and spectacular views."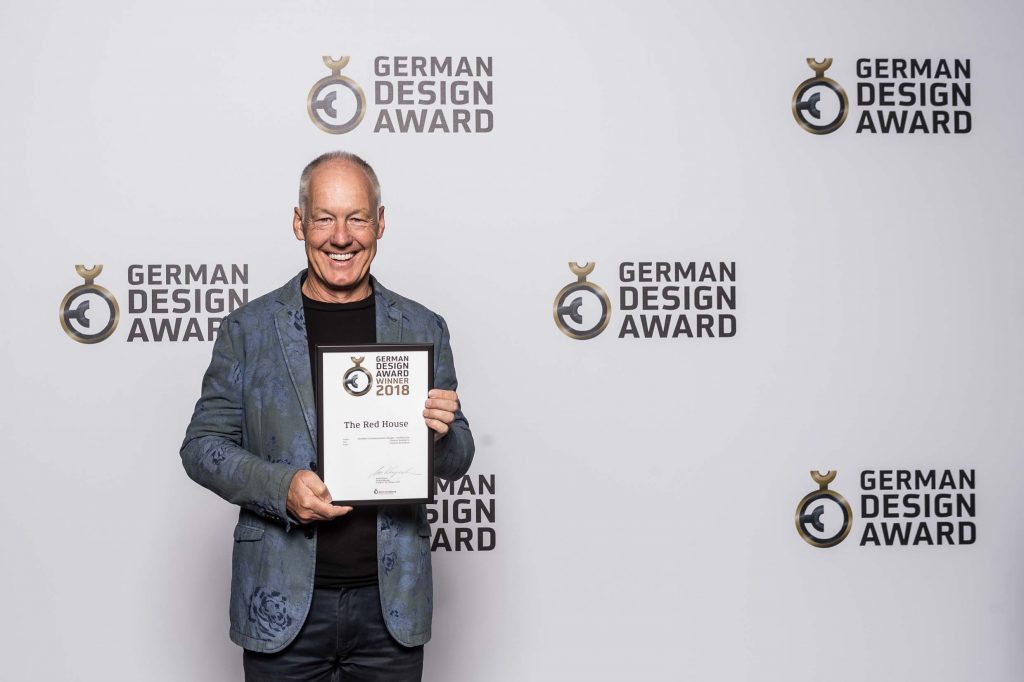 Compact design and cost-effectiveness act as the design philosophy; the use of corrugated iron echoes and alternating horizontal and vertical paneling draws acting as reminders of the design ethos. The woody interior masterfully reflects the surrounding native trees in a beautifully rustic yet contemporary mesh.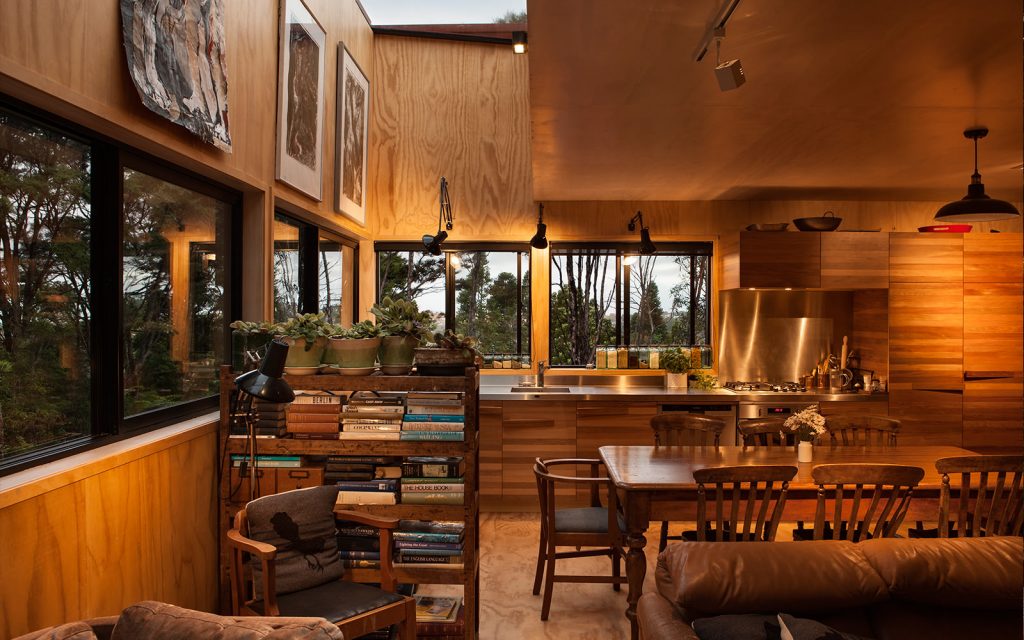 While Crosson is no stranger to design awards, he does admit that this one has a special quality to it, "It's one of the most important accomplishments of my career and an absolute honour to receive the award in person".