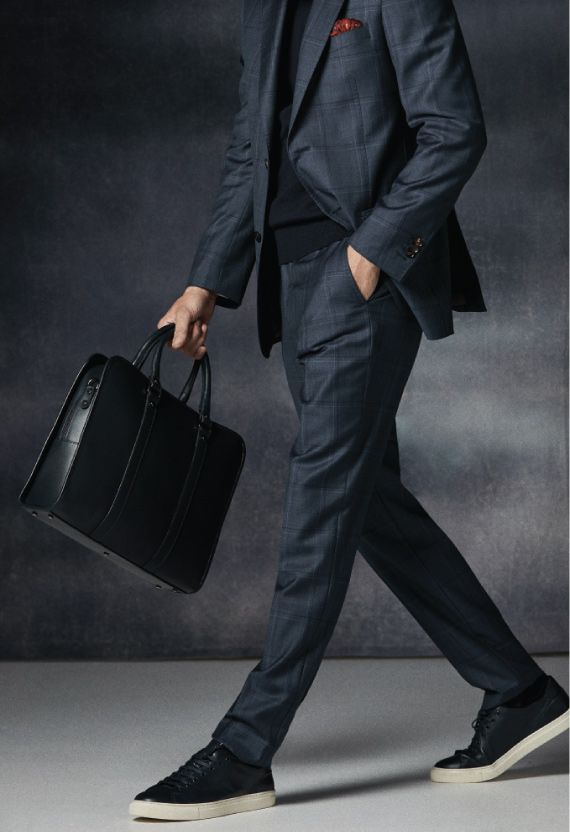 Whether it is a 24-hour stay across the ditch at a conference you must attend, or a big client negotiation in Singapore, travelling for work sucks… unless you are one of those guys that manages to make it look and feel like the most glamorous luxury and treats each trip like a mini holiday.
The thing is, if you look good, you feel good, at least to an extent. And having the right travel attire, accessories and luggage can really contribute to making you feel better about the potentially bleak long-haul trip on an over-air-conditioned plane, to attend that long meeting that you are already dreading.
If you are not a well-seasoned traveller, be sure to make the most of online check-ins, this will give you extra time to get to the airport. Most airlines have exclusive lounges that you can upgrade into – this is a must as they're often serviced with refreshments and Wi-Fi for you to catch up on all those unread emails.
The Travel Suit
When it comes to business travel, you want to be able to walk straight from the air bridge to your meeting with your suit still looking perfect and crease-free. Working Style has a range of suits that are made from pure wool, woven with a technique that allows constant air flow, that will spring back to life after your long flight sitting down or being packed away in your suitcase.
ERMENEGILDO ZEGNA

The Second Skin Capsule Collection celebrates lightweight pieces. The loafers weigh just 260 grams and the jacket only 395 grams.
PASSPORT WALLETS YOU NEED

Carry your passport securely in style. Don't let yourself be 'that guy' who is stuck half-way around the world because you left your heavily stamped passport in the safe of your most recent hotel.
Carry your valuable documents and cash in one of these sleek wallets and keep it on you at all times.
Burberry, Leather Passport Wallet,
This is Ground, Mod Mobile 2, $250
Deadly Ponies, Travel Wallet, $395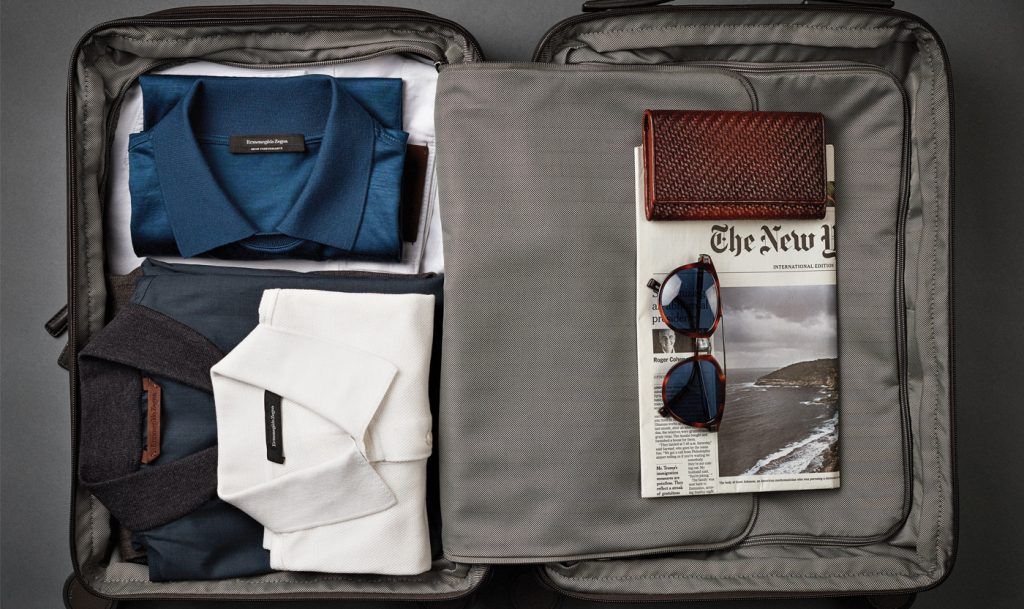 The new trans-seasonal lightweight pieces from Ermengildo Zegna's latest collection have been specifically designed for a generation of contemporary travellers who are successful, self-confident and who value a style-conscious approach to comfort.
The pieces have been designed to be worn as effortlessly as a second skin. The Second Skin Capsule Collection is the first commercially available wardrobe from Ermenegildo Zegna Winter 2017 collection under the artistic direction of Alessandro Sartori.