Make like a cowboy with R.M.Williams Autumn Winter '19 collection, 'A Force of Nature'.
Inspired by one of Australia's most prominent post-war modernist painters, Russell Drysdale, the collection features warm saturated tones and offers the wearer suede lace-up boots and a new range of bags, including the classic overnight bag, messenger and briefcase.
Parisian – 100 years in the Making
On the edge of Myers Park in the heart of Auckland, Parisian craft beautiful neckties and leather belts in time-honoured fashion. Four generations of care and attention have culminated in their centenary collection – dubbed 1919 after the year the founder's daughter Ruby put the finishing touches on the first tie a century ago. A celebration of opulent designs woven in a uniquely indulgent colour palette, boldly launches this limited edition collection.
Travel through time to discover Parisian's tie-making history with the New Zealand Fashion Museum exhibition, 'A Decorative Bias', opening 14 March at RJB Design, 20 Customs St East, Auckland.
www.nzfashionmuseum.org.nz/a-decorative-bias
The Pen of the Year
Look upon the Graf von Faber-Castell Fountain pen, Pen of the Year 2018 Black Edition, and consider what a pen worth over $7,000 says about a man.
The platinum-plated special edition with masterly crafted Carrara marble is limited to 400 fountain pens and 120 rollerball pens. The exclusive "Black Edition" is limited to 330 fountain pens and 100 roller-ball pens. Both editions come with an 18-carat gold nib that is run in by hand. An end-cap protects the rotary knob of the plunger mechanism of the plunger-type fountain pen.
Find it on M2shop.co.nz now
A Brush for the Hair-Proud Man
Malleable and easy to design, hair is an investment for the later years in a man's life. As a guy with a thick receding hairline and baldness running in my genes, I know how important it is to maintain fresh and healthy hair at all times. Introducing the KFM2 Gel Styler for thicker locks, one of the members of the 'Kent for Men' range. At a smaller size of 205mm in length, the brush is stylish, easy to store away and uses Andosite Quartz, a mineral that helps moisturize and condition hair with just a flick, brush, and style with 9 intricate rows of quills.
You can pick this up online at www.ManCave.co.nz for NZD$17. As well as sitting alongside the other brushes in the 'Kent for Men' range, you can also go for the KFM3 version if you have shorter hair.
Smooth Operator
Fine tune your skincare and grooming regimen with products that make sure you won't look a hair out of place.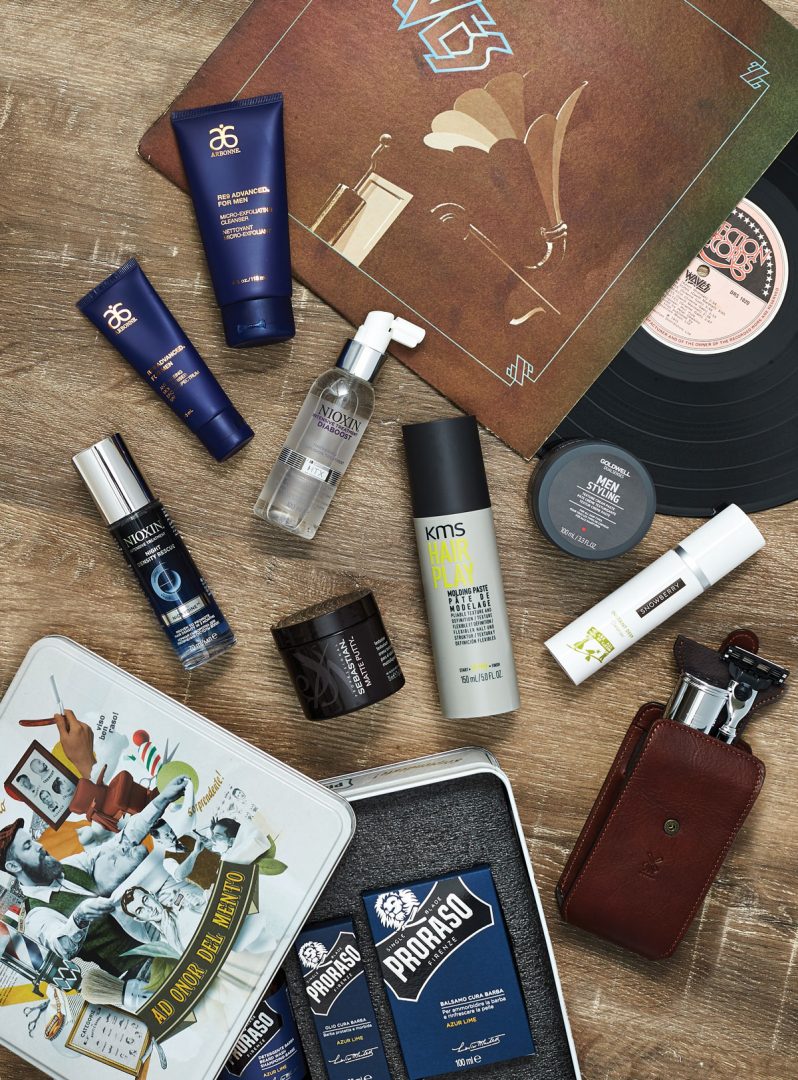 Kiwi Classic
Hold on to the last of the heat waves in Aotearoa with the bare necessities to tide you over.