Last issue we brought together all the bits and pieces you need for your iPhone. We figured that this time round we should show the love to the Android side of things.
My personal favourite is Belkin's wireless charger. It's both futuristic and convenient while also being the perfect solution for keeping my older Nexus 5 charged. It's micro-USB slot has had a lot of wear and tear over the years.
The perfect replacement is the Samsung S8, which has the premium build quality as well as all the grunt we'll ever need in a phone.
Belkin 27W USB-C Car Charger + USB-C Cable, RRP $84.95
Belkin BOOST↑UP Wireless Charging Pad, RRP $119.95
Belkin MIXIT↑TM Duratek Micro-USB to USB Cable, RRP $39.95
Jabra Elite Sport
These Wireless Headphones Could Serenade You For Every Waking Hour Without Charging.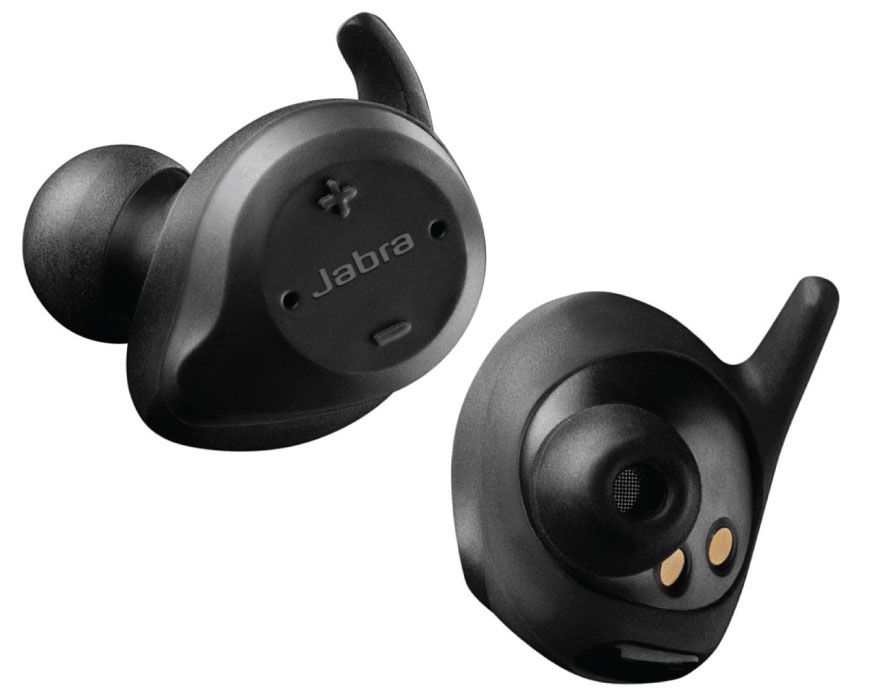 Ok let's assume that you get a solid 8 hours sleep, and then spend about 3 hours over the course of the day not blasting music into your ears then I can confidently say that you could listen to music all day on the new updated Jabra Elite Sport true wireless earbuds.
This update boosts battery life by 50% and comes in a range of colours to show off your individuality in a commercially sanctioned way.There are also a range of options for changing the character of the sound output with equalizer profiles. The battery life is now 13.5 hours, and Jabra has managed to achieve this without adding any more bulk to the existing Elite Sport line.
There are also a range of options for changing the character of the sound output with equalizer profiles. The battery life is now 13.5 hours, and Jabra has managed to achieve this without adding any more bulk to the existing Elite Sport line.
While I personally haven't heard much about Jabra until now, it's one of the top three big sellers of true wireless earphones in Europe and America, establishing itself as a premium choice for runners and audiophiles.
"While design aesthetics and features are crucial, we also appreciate that to most users battery is 'king,'" said Calum MacDougall, SVP at Jabra. "All the features in the world can be meaningless if your battery unexpectedly runs out on you. This is true for most electronics products, such as mobile phones and laptops – and certainly also your headphones. With this upgrade of Elite Sport, Jabra has taken a significant step in boosting battery experience in the true wireless category."
A "Hear Through" mode allows you to be aware of your surroundings while playing your music. It also doubles as a fitness coach with heart rate training guidance, automatic rep count and automatic VO2 Max fitness testing. That's right, it can track your heart rate through your ears.
A set costs about NZ$399.99, so if you were in the market, the Jabra Elite Sport is for the truly committed.
oneplus oneplus 5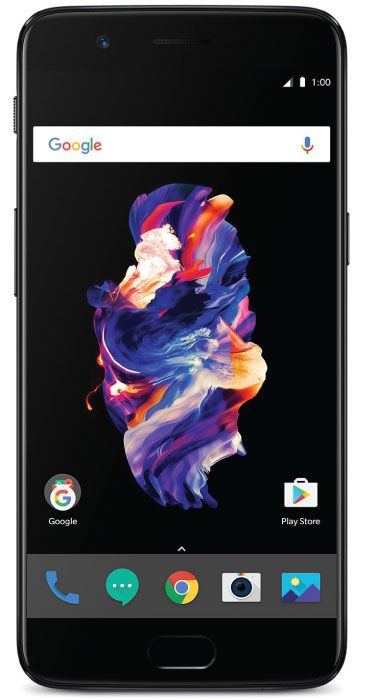 Oneplus has always been marked as a brand that can get you premium specs for a reasonable price. But while the price has hiked on the OnePlus 5, the specs are still impressive as hell.
OnePlus 5 is powered by a Qualcomm Snapdragon 835 processor and with up to 8GB of LPDDR4X RAM. It's also only 7.55mm thick, making it the thinnest OnePlus on offer.
You can currently get it in Slate Grey or Midnight Black. It's duel cameras have an impressive 52 megapixels between them, according to OnePlus this is the "highest resolution dual camera on the planet".
All this is packed in behind its 5.5″ screen and has a batter life 20% better than its predecessor the OnePlus 3T.
They have tech built in to open your most used apps quicker, and includes up to 128GB of onboard storage. Also enjoy more freedom with duel Sim storage.
However it looks like OnePlus 5 has been marred by controversy, and has systems in place to trick benchmarking apps to give it higher performance scores than it can actually achieve, according to XDA-Developers.
It's unfortunate that we have to take benchmarking with a grain of salt. But despite the trickery the device is still a decent competitor to other high end phones. Overall it's a solid option for people looking for a premium phone which isn't a Samsung Galaxy or an iPhone.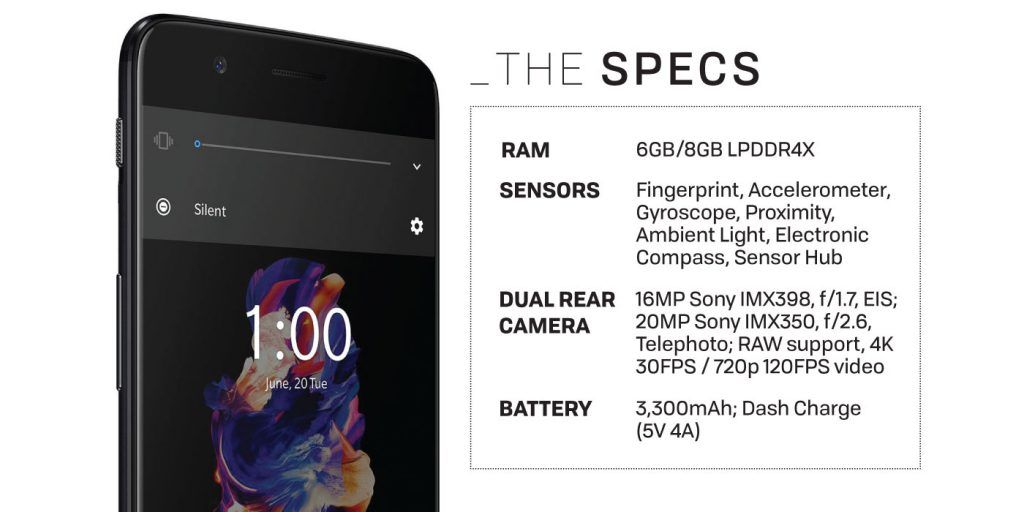 HOVER: Camera Passport Drone
Meet Your New Personal Flying Photographer
If you're still using tripods and timers to take photos of yourself you're a chump. For the low low price of NZ$899.95 you can replace all that faff with the Hover Camera Passport Drone. Named presumably due to its compact size Passport is 18.2cm by 13.2cm and is a mere 242g.
Simply unfold it, turn it on and let it go, and it'll safely hover and be ready for action. It uses facial recognition to follow its owner and capture all of their mundane existence with delicious 4K video and 13MP photos.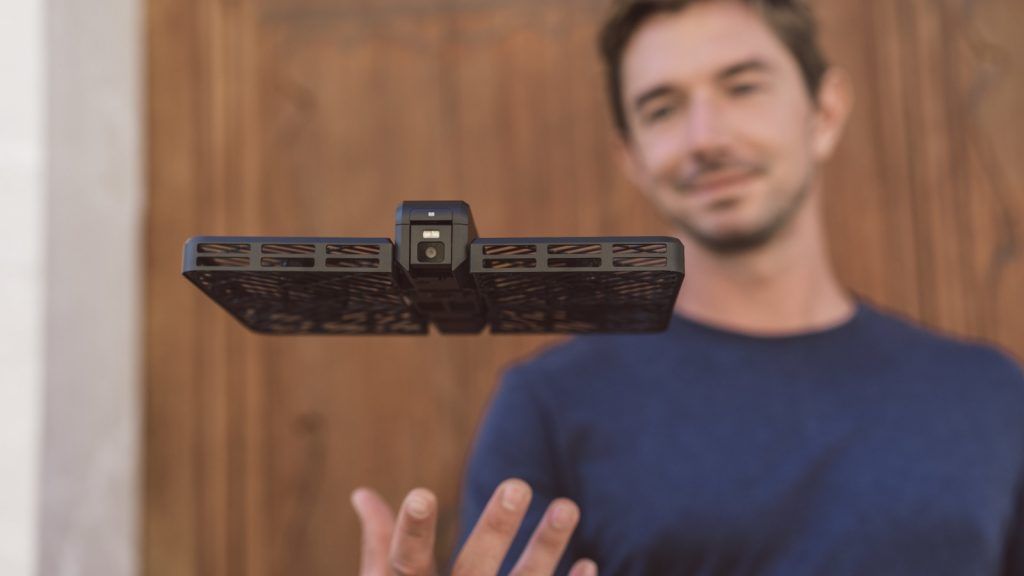 You can stream the video real time via an iOS app on your iPhone or iPad. You also use the app to easily maneuver the drone around. It has various follow modes which are a must have with these sorts of drones including "360 Spin", a 360-degree panoramic video; or "Body-Tracking", which keeps your full body in the frame as you're filming a run or walk.
Since all the moving parts are encaged, you can fly the drone indoors knowing it won't maim children or animals.
It comes with a built in 32gb of memory, and to download 4k video you will require a Micro-B to USB 3.0 cable, which doesn't come with the initial package. The pack includes the drone, two batteries (so you have a spare one to quickly swap out), charger, and a charging adapter.
While its specs don't stand out much from similiar options, it's sleek form factor and design make it a cool choice for people that want to film everything they do.
---
Perfect for Fathers Day
Sony MDR-1000X Wireless Headphones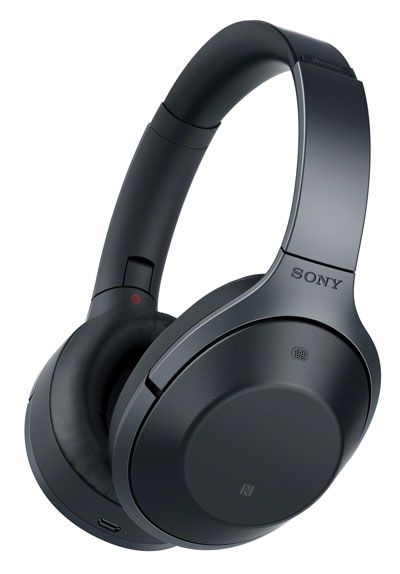 Give Dad the ultimate music experience with the latest noise cancelling headphones from Sony.
The MDR-1000X headphones feature groundbreaking noise cancelling technology – giving you the option to listen in super silence or select a bespoke and unique mode to tailor the sound to whatever environment you are in.
Simply pair your headphones with a Bluetooth and NFC enabled device and you can have high-resolution audio for up to 20 hours without a single recharge.
These headphones also include the unique 'Quick Attention' mode so you can mute your music instantly by placing your hand on the headphones cup – great for the frequent flyer who can now be rest assured they will never miss a cabin announcement again.
RRP: $699.95
Sony FDR-X3000 4K Action Cam
Whether your Dad loves to get active, explore the great outdoors or get perfect family shots of the kids on the weekend, the new Sony 4K Action Cam is the ultimate all-in-one video camera that he'll thank you for.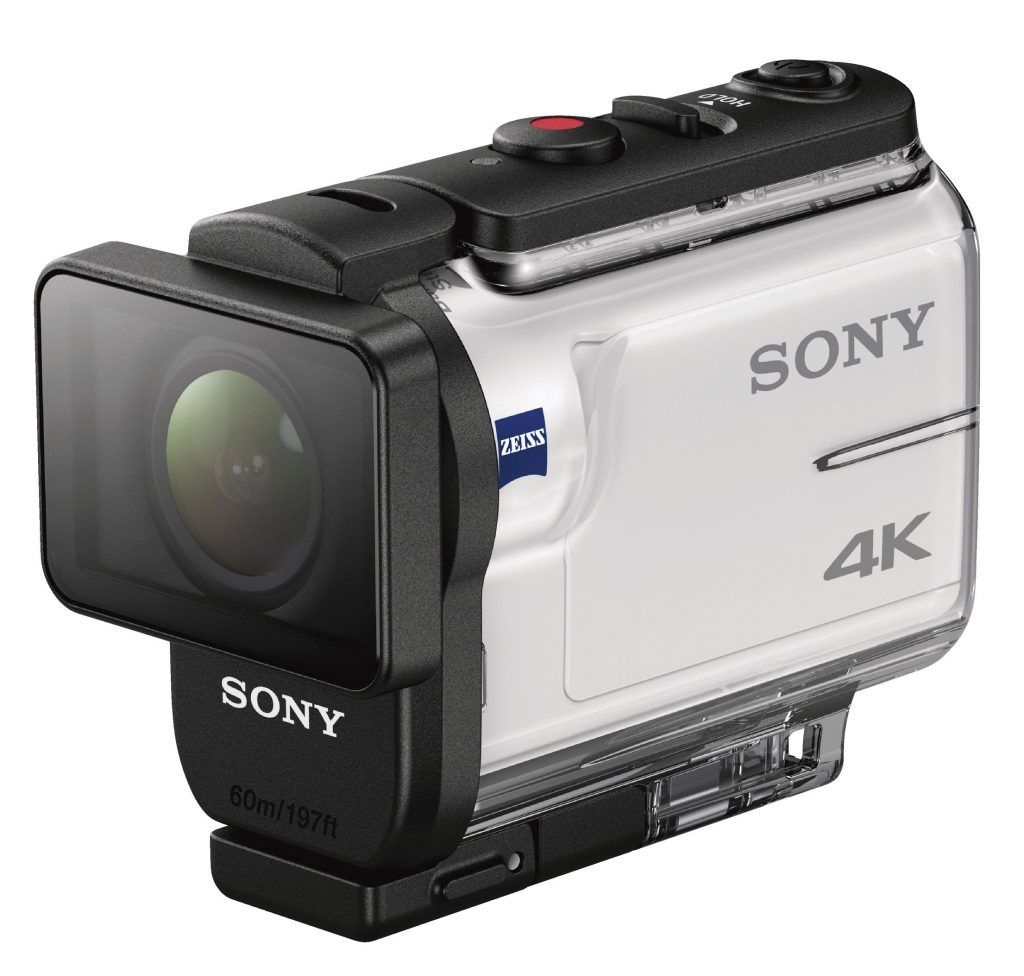 See how the Action Cam opens spectacular new vistas with mesmerising 4K high quality and steady action. Capture your best moves in unforgettable 4K movies. Easily connect and transfer images and videos to your mobile device and upload to your social networks instantly.
RRP: $699.95
---
Samsung Galaxy Tab S3
Designed to Entertain.
Samsung continues to bring high-end innovation to the tablet space, their latest offering being the new versatile Galaxy Tab S3.
With a 9.7" screen you can enjoy HDR & 4K video with bold, bright vivid colours and four speakers tuned by AKG to create great sound to go along with your lush picture quality.
Amazon Prime subscribers are able to stream HDR & 4k video. Once you've seen HDR & 4k video on a screen like this, you're never going back. The build quality is solid, with a sleek gloss glass backing which gives it that premium feel. But it's what's on the inside that counts. Inside, Samsung has gone for some gaming level grunt with the Vulklan API and a Snapdragon 820 processor. As a comparison, the Galaxy Tab S3's Snapdragon CPU is 18% faster and GPU is 3x more powerful than Galaxy Tab S2. The new S Pen doesn't require charging, which is a godsend. The fewer things that need charging the better. For creatives that need to do drawing and creation on the go, all these upgrades will improve the experience considerably. Package this all up and you have one of the most powerful entertainment tablets on the market.
RRP $1,099. Samsung.com/nz/tablets/galaxy-tab-s3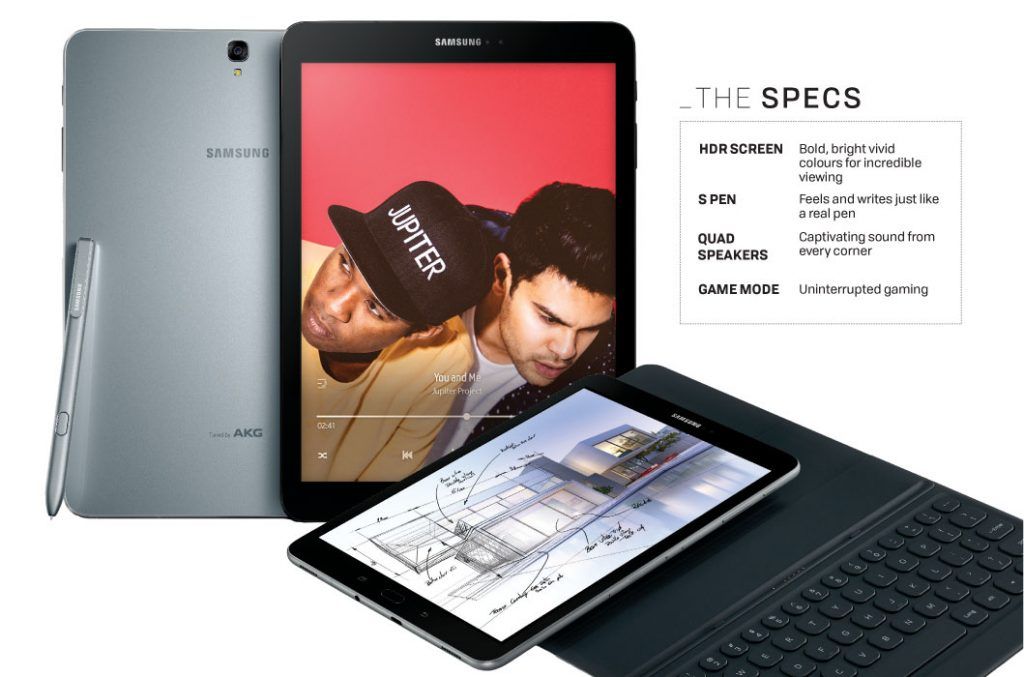 One of the winners from the iPhone Photography Awards (IPPAWARDS.) 1st Place in the Architecture category. By Paddy Chao