Like the Android's functionality but want the iPhone's UX and UI? Oppo's R11s is exactly what you're after. Dubbed an "iClone", because well, its interface looks unashamedly similar to Apple's iOS, Oppo offers an iPhone-esque experience at a lesser cost.
Specs
Display-wise, the Oppo R11s has an 18:9 AMOLED FHD+ display, and has some respectable hardware with a Qualcomm Snapdragon 660 processor with 4GB of RAM to boot. The R11s itself has an ok 64GB of storage, but can easily be expanded with MicroSD (an advantage over the iPhone – woo). Battery wise, the Oppo R11s charges with a Micro-USB port at the bottom of the phone, and a sizeable 3,2000mAh battery powers through up to 8 hours – even with heavy use.
Camera
A smartphone with a powerful camera is a prerequisite these days and the Oppo R11s has a slick 20MP+16MP rear camera setup and a 20MP selfie camera powered by Oppo's Beautify AI learning software seeks to smooth out any imperfections (not that you have any, you perfect human, you). Image-wise, pictures are sharp, vibrant and crisp but still a minor step behind the Mate 10 Pro or the Note 8 Plus.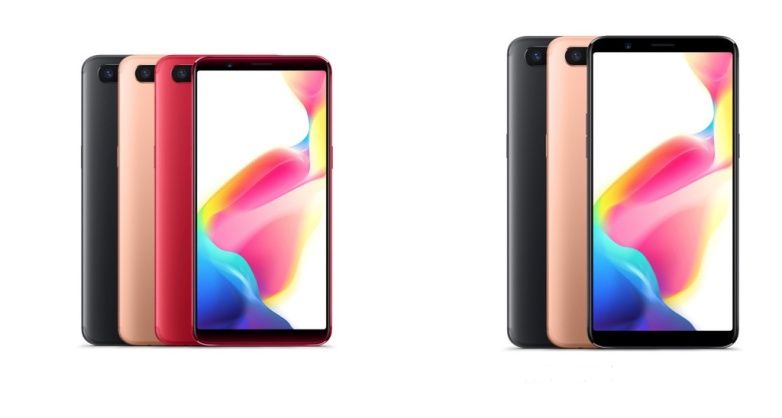 Design
The R11s is sleek in design with a fresh metallic unibody with smooth matte finish, coming in colourways like Red, Black and Champagne Gold. It's easy on the hand too, weighing in at 153g – lighter than the Galaxy Note 8. Music lovers, you can rejoice too – the R11s comes with a 3.5mm headphone jack. Facial recognition and unlocking has also been "borrowed " from the iPhone X, and although it is pretty responsive, it can be a tad patchy in low-light.
Performance
The R11s is quite zippy performance-wise. Multitasking is responsive and boot times are quick. If you plan on hopping over to the R11s from an iPhone, then the interface should feel familiar with the Color OS skin providing a fair enough substitute for iOS. The wider aspect ratio thanks to the 18:9 display means that the R11s is perfect for watching Netflix or YouTube – deep blacks and vibrant colours really pop. If you're an audiophile, the ability to adjust the phone's EQ is a really nice touch, along with 10 different presets for whatever genre or mood you're feeling. The R11s' speakers are decent and sound comes through clear, without the "tinnyness" you'll find in some phones on the market.
Overview
If you're looking to make a transition from Apple to Android, or alternatively, if you want to make the transition from Android to Apple (but not completely) then the Oppo R11s fills that need.
A strong camera, sleek design, respectable specs and a cheaper price point compared to Apple means that the Oppo R11s is a strong smartphone, that does well in competing against big boys like Apple and Samsung. Perhaps you're on a budget or looking to get your teenager their first smartphone. The R11s is perfect if but still need a smartphone that gets the job done, gets it done well and at a fair price. 4/5.