There are many unusual vocations out there, for example; Lion Tamer, Car Battery Smasher (yes, you do get to use a sledgehammer), Children's Party Face Painter and Fragrance Chemist. Now, none of the above jobs tempt me much – except perhaps for Battery Smashing after a particularly tedious commute – but one I would seriously consider trading in my cushy M2 Magazine writing gig for is: Mount Gay Rum Blender.
For a start you get to live in Barbados with all its sunshine, white sandy beaches and casual interest in cricket; you are revered for your skills; and, best of all, you get to sip rum on the job. It's like being Sir Ian Botham on tour every day!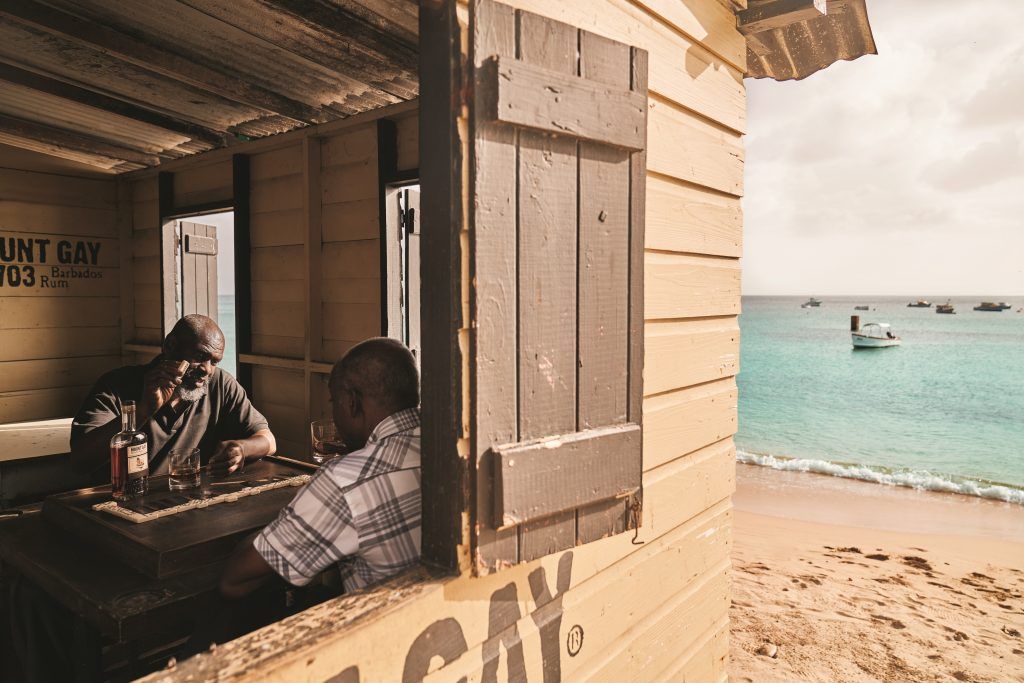 The lucky soul who pipped me for the current post last year is a lady by the name of Trudiann Branker. Apparently the Mount Gay HR department valued her CV entries of Siebel Institute graduate, ten years in the spirit industry and skills as a Master Blender over my glittering rep as a jaded, cynical wordsmith. Go figure.
Ms Branker's attributes certainly made a splash with Mount Gay as she made them feel compelled to employ her as the first female Master Blender for the company in its entire 317 year history. Now that's even longer than this COVID Lockdown feels! A remarkable departure for an industry that once belonged in the company of fellow dogmatic male-orientated fraternities as the Lords Cricket Club Eton Mess Appreciation Society and the League of ex-Presidents of the United States of America.
So, with such a tradition-shattering mandate, Trudiann has wasted no time in making her trailblazing presence felt by developing a new blend for the popular Mount Gay Black Barrel brand and an enhanced blend for the revered Mount Gay XO. A task much easier said than done as it's a tricky business balancing our needy 21st Century demand for change against the tried and trusted methods proven over more than three centuries of success. Yet Trudiann has walked this tightrope very cleverly by largely extending the age of the base rums used in her blends so Old has become the new New. Brilliant!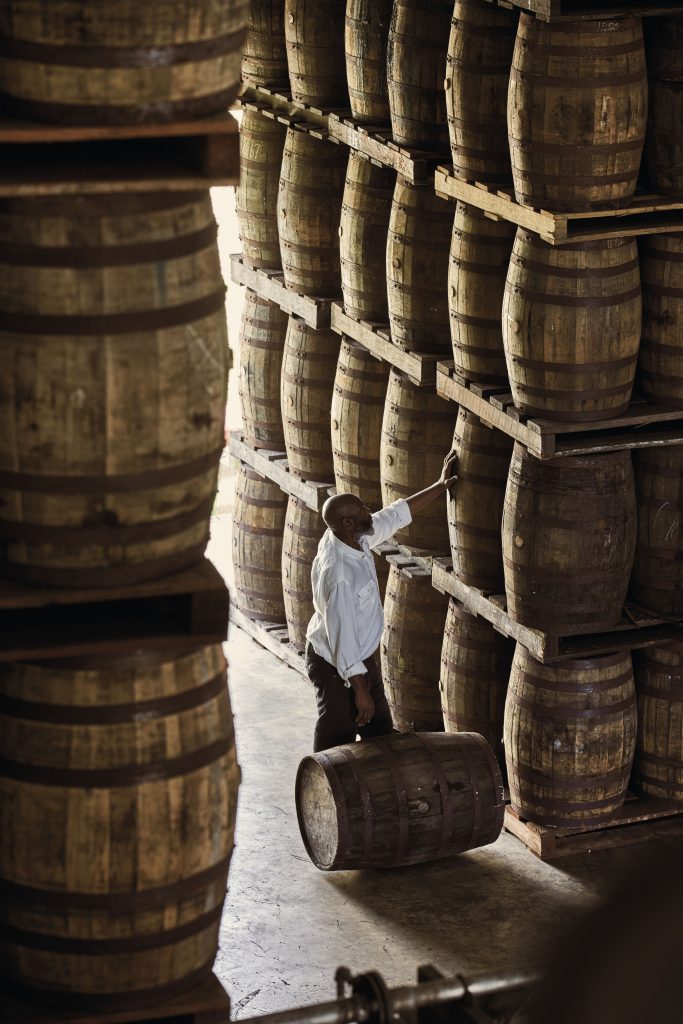 With the revised Mount Gay Black Barrel this has meant a slight tweak in the blending – with the use of three to seven-year-old rums as opposed to the earlier two to seven – but the finishing period has been hiked to a massive six months from the previous four-week period. A major change. Of course, this finishing still takes place in the same deeply-charred bourbon casks as before, hence the brand name. Add in a higher quotient of double distilled pot still rums and you have an even more potent flavour for the Black Barrel. Very nice, even for barbarians such as myself who are quite happy to mash up their rum with cola.
For the XO, Trudiann again chose to follow the tenet that more is better – but this time across the board. So for the XO, this again has meant a general increase in base rum age; from five to 17 years as opposed to the previous eight to 15. But she has also expanded the spectrum of flavours by including rums individually aged in different casks, namely; American whiskey, bourbon and cognac. Her idea here is not to change the overall make-up of the time-honoured rum but add a great deal more subtle complexity to its flavour. Exactly what you'd expect from one of the best high-end rums in the market.
Of course, just making marvellous changes to our favourite rum blends isn't enough for many of us social media platform-wielding hipsters, as we live in times where corporate transparency is king. 
Mount Gay are aware of this rising expectation in the marketplace and have taken the opportunity of a changing of Master Blender guard to also update their rum bottle labels. Now a quick perusal of the back of any bottle will reveal chatty new details on the type and history of the casks used, the style of blending and preparation along with some tasting notes. A welcome and informative change for data geeks like myself!
But of course the best way to truly appreciate Mount Gay Master Blender Trudiann Branker's handiwork is to actual go into your nearest bottle store and purchase one (or more) of her new-look Mount Gay Black Barrel and XO rums for home consumption. Take it from me, they're well worth waiting 317 years for. 
Discover Mount Gay Rum for yourself.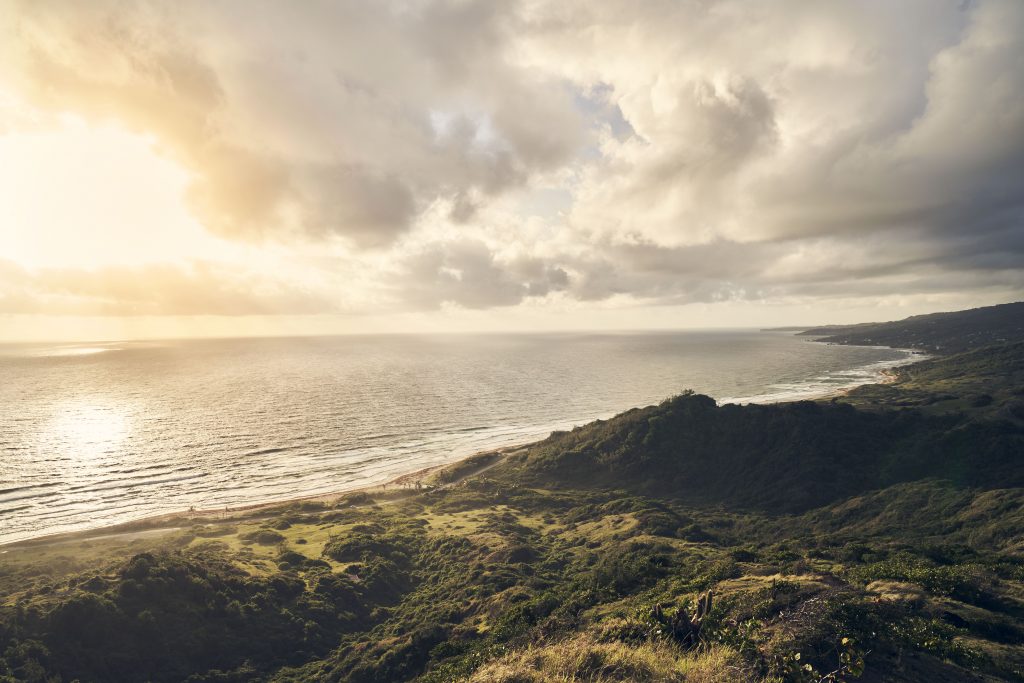 You'll also like:
Become an M2 subscriber & support NZ-made
We hope you enjoyed this complimentary M2 article made available thanks to our channel sponsor. Access our entire library of NZ-made content on the future of work, style, business, superyachts, technology, entertainment, cars and more, by becoming an M2 subscriber for just $1.99 a month.

SUBSCRIBE NOW