Occupation: Client Service Director at Studio7 Creative
Age: 29
What is my morning routine?
I'm a big morning person. Awake by 5am and at the gym by 6am. Typically finished with a form of gratitude or meditation, before I get to the agency.
What are the top three things on your bucket list?
1. Visit Gallipoli, Turkey.
2. Land a marlin.
3. Buy my mum a house.
What advice would you give to your 20 year-old self?
You are the sum of the 5 people you spend the most time with.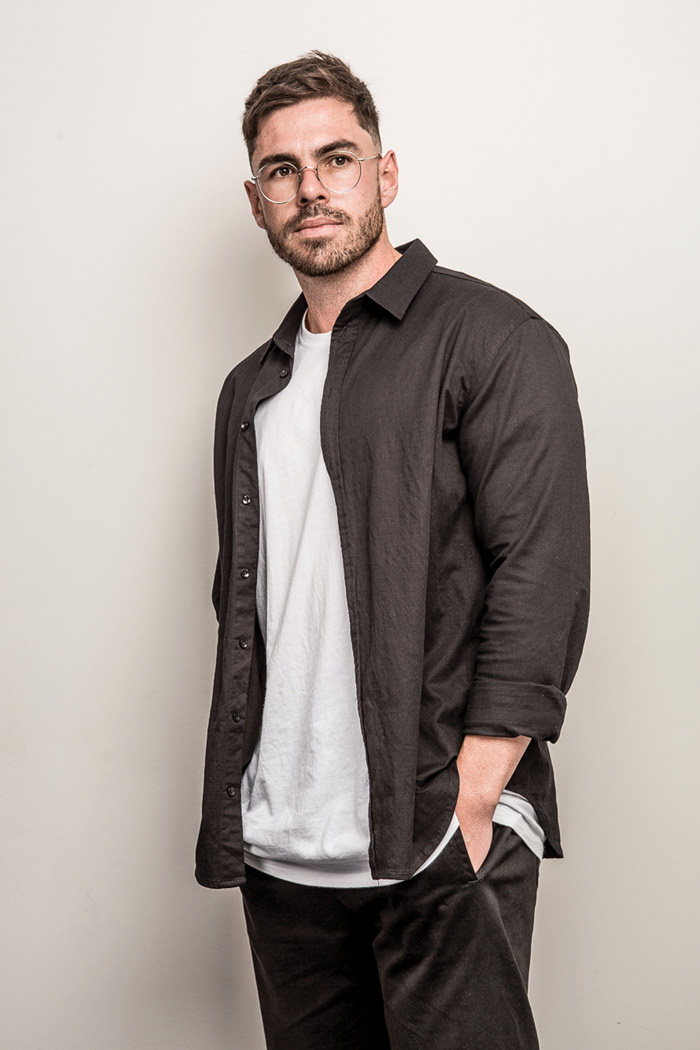 How do you stay motivated?
A lot of our clients are so driven and their ambition really motivates me – seeing their brand's grow is why we come to work.
Also, my partner has just had a second surgery on her broken femur and her resilience is as inspiring as anything.
If you didn't need money, what would you do?
Perhaps some hybrid job between branding and fashion that let me travel 3 months of the year.
What is the secret to success?
Define your value system and act in accordance to that and that only.
What is the worst mistake you've made and how did you fix it?
Does buying a second hand European car count?
What is your advice for people to fund their dream?
Leverage your network or people with means greater than yours.
What is the best bit of advice or quote that resonates with you?
A goal without a plan is just a wish. This was taught to me by my junior golf coach, Stuart Thompson when I was about 15. If you want to achieve something, work backwards from the goal and write a plan on how you'll achieve it.
Favourite restaurant?
Mr. Wong in Sydney or Ostro in Auckland.
How do you keep up to date with current affairs?
I never watch the news or read the paper, however I listen to podcasts everyday. Particularly ones that explore cultural trends. Joe Rogan & Jordan Peterson would be my two favourites.
What is the secret of living a longer, more successful life?
Exercise, meditate and set goals.
What makes you feel alive?
Experiencing new cultures.