Welcoming a Titan
Introducing Insta360, a company from Guangdong in China, specializing in 360 degree cameras. At the CES event in January this year, they introduced a titan of their own! Insta360 Pro and Insta360 Pro II hit the world in CES 2017 and 2018, showcasing its VR in 8K resolution cameras. They went a step further this year, though. Try 11K resolution in 2D or 10K in 3D. The camera holds eight micro four cameras that offer the clearest, crisp image ever made with such a camera. A bold range, noise and depth in colour creates a vibrant image and it includes a sophisticated FlowState stabilization. All just for NZD$22,000! Shipments are planned on being sent out this month, which you can get on at their website.
Wearing the Elite
Whether it be on a plane or in the office, noise-cancelling headphones are quite helpful things to own. Headphones are quite popular items for M2 to review, so we know the importance of them. The Jabra Elite 85H is perfect for such a job. They're engineered and ready for optimal noise cancelling. It even takes into consideration surround sound environments to give optimal listening experience. Comfortable to wear with the headband and ear pieces, the Jabra is covered in faux leather to reduce any irritation. Admittedly, they don't look too different from any other headphone on the market today, but its tech certainly puts it above the rest. It uses artificial intelligence that pairs with eight microphones in offering three different modes – 'Commute', 'In Public' and 'In Private' and can connect up to Amazon Alexa, Google Assistant or Apple Siri. Its battery life is another thing worth mentioning. 36 hours on a full charge! Orders start shipping out this month to eager audiophiles!
Mega Cool Nokia
Mobile phone brand, Nokia, used to be the global leader in communication, but that streak unfortunately was nipped in the bud with the welcoming of iPhone and Android. Over the years, they've been trying their hardest to reclaim that world-wide status with slim, sleek looking mobiles that just slip effortlessly into your pocket. Announced in February this year, the Nokia 3.2 is going to be added to the list of seriously 'Nokia' Nokia smartphones. Ultimately, nothing's really changed with their phones. The phone will come with a 6.26 inch touchscreen with high-quality images. It'll get run by a quad-core Qualcomm Snapdragon 429 processor, comes with 2GB of RAM and is powered by a 4,000mAh battery. Features include the sensors on the phone that include accelerometer, ambient light sensor, proximity sensor, fingerprint and face sensor. To be honest, it's pretty average for a Nokia phone.
Make Space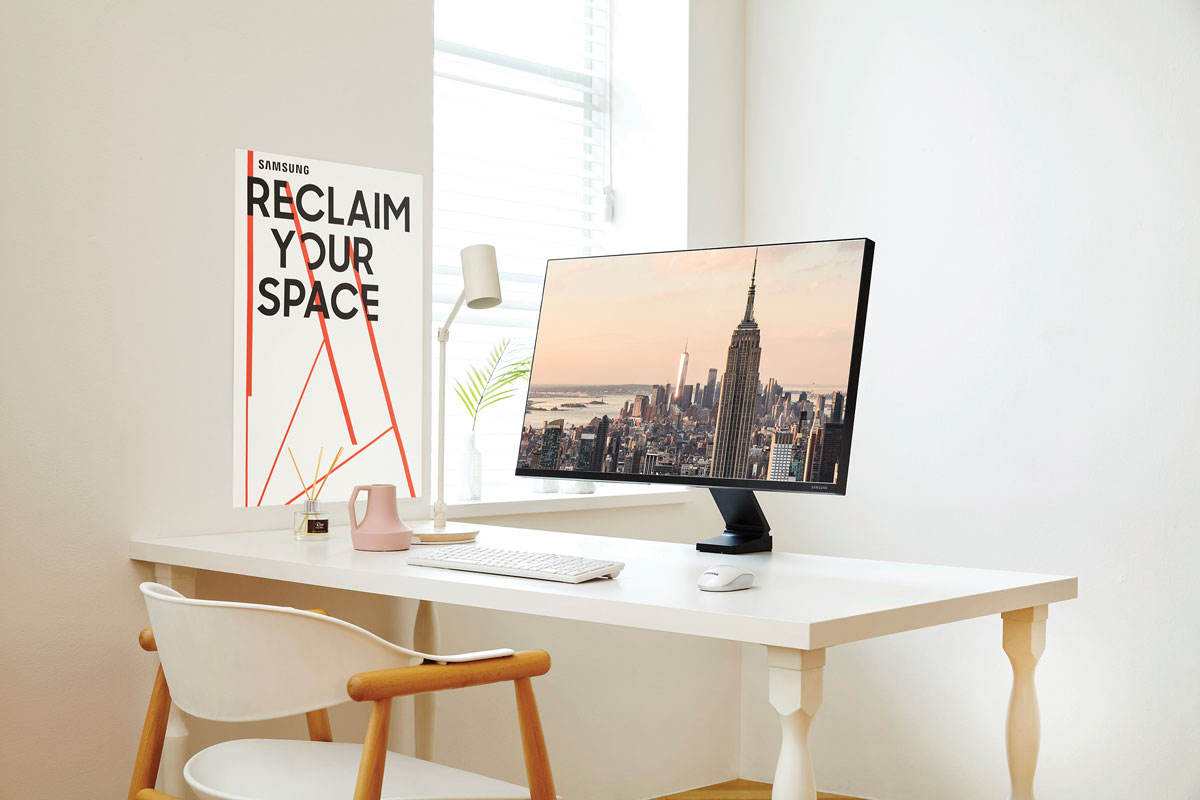 There have been so many computer screens over the years, going from curve to tall to short to fat to thin. Every type of monitor is uniquely different, but a pain in the proverbials to move around. World-wide brand, Samsung, designed an easy way to optimize on this hassle and have created a handy alternative. The Samsung Space monitor is offered in two designs. The smaller model is 27 inches and 2560×1440 QHD in quality. The larger 32-inch model is capable of displaying a 4K UHD image. They were announced at the CES event at the start of the year and is available online, but isn't available in this country just yet. Expect to see them in Harvey Norman and JB Hi-Fi sometime this year.
Rubbish Sound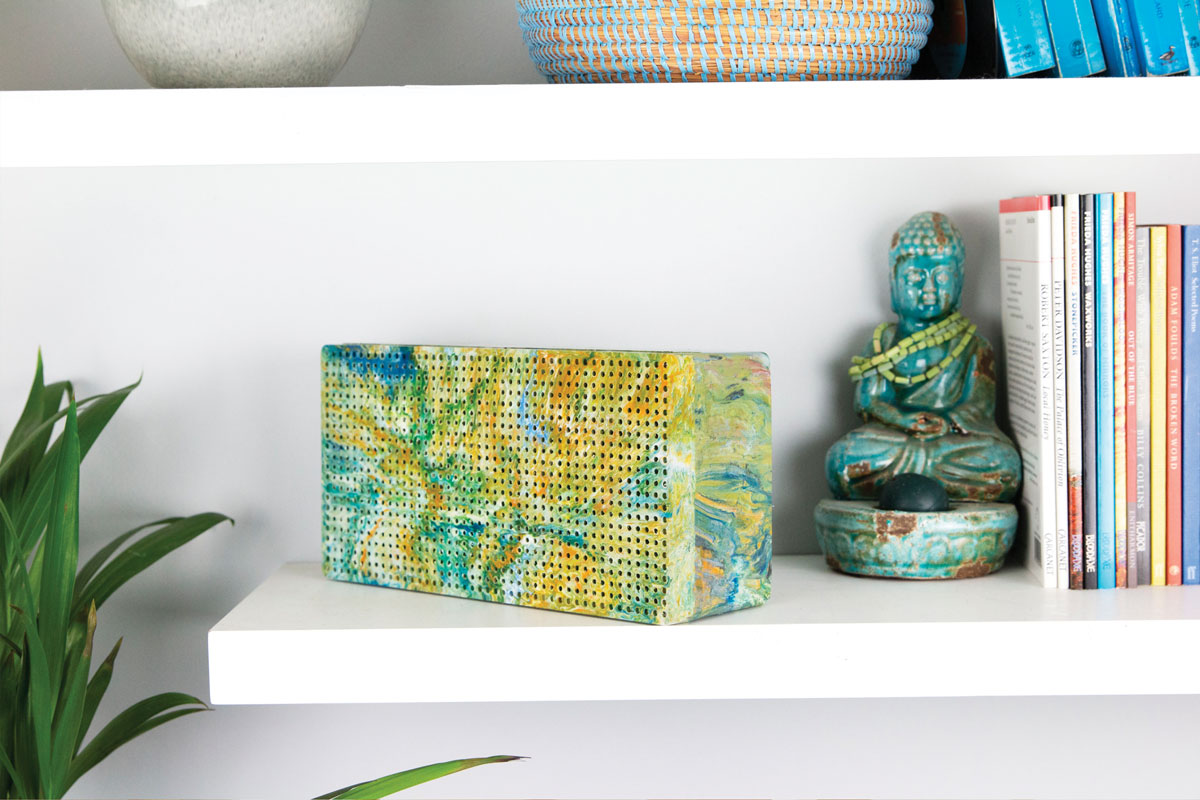 Global waste is turning into a massive problem nowadays. Plastics especially, with things like bags and bubble wrap made of low-density polyethylene, they can clog up waterways and steep-up landfills. British-based speaker brand Gomi design are putting their sense into combat this problem. A portable speaker encased and designed using plastic waste that is deemed unrecyclable by the public. Each speaker is hand-marbled, which means that every product has its own individual aesthetic and colour pattern, depending on the particular plastic waste that has gone into it. It lasts up to 18 hours on a single charge and offers fantastic sound quality. Get it from their website for NZD$380.
Saved By The Bell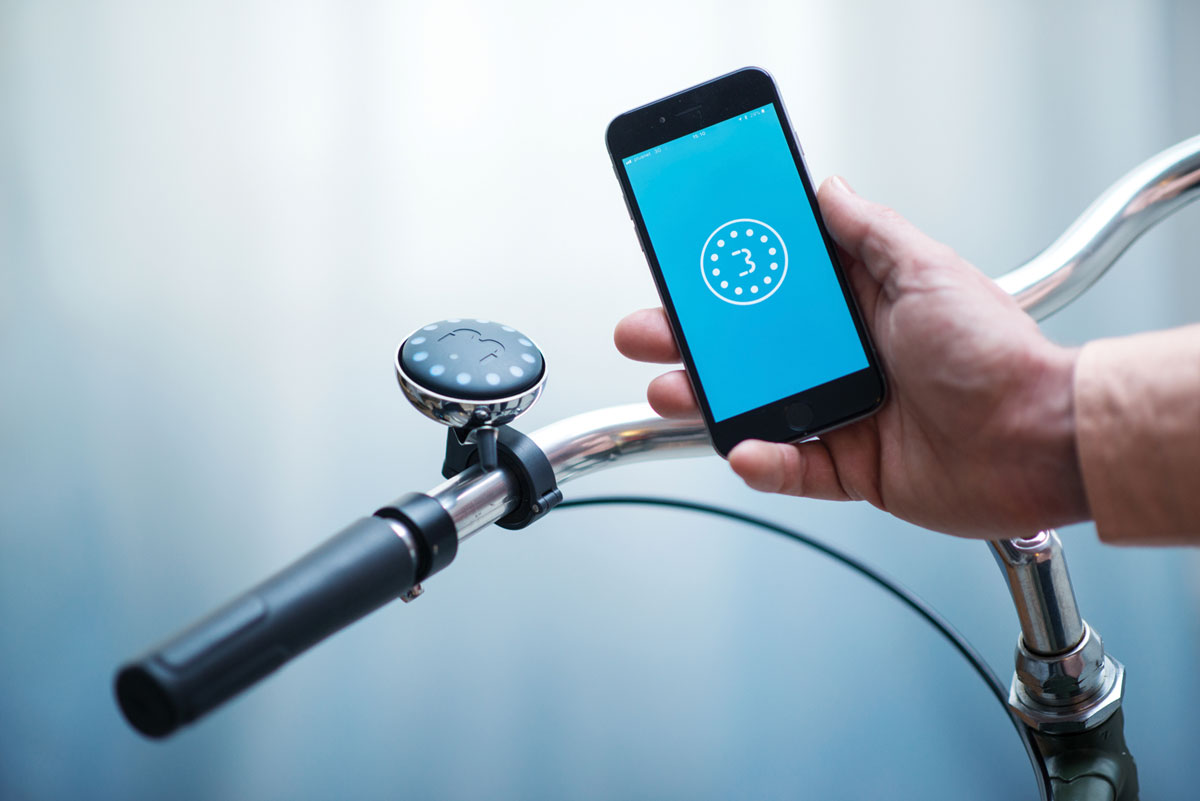 Over the years, we've seen a huge advancement in technology. Even the humble bicycle bell has now been given a revamp. A sat-nav in a bicycle bell, named Bluebel is an app-partnered gadget that connects to crowd-sourced data so cyclists can be warned about obstacles and their safest pathway to their desired destination. The lights surrounding its circular face flash according to the route the rider is taking. Powered by an 500mAh battery that can last for days and days, it gives approximately three hours worth of charge via a Micro USB. Compatible with iPhones and Androids, this high-tech bell can be used in any weather condition and can be used all around the world. Starting off as a Kickstarter, this little bike companion has grown to being popular in many of the big cities around the world. You can get a Bluebel for NZD$95 on their website.
A Work of Heart
Your heart is a very important organ in your body for many reasons. Running, or other sorts of exercise, can make your heart feel better. A pedometer caters to the heart, counting beats, and pulses. To cater in honour of a healthy heart, a 0.95 inch AMOLED high-resolution colored display makes the display super clear and easy to navigate. It features the typical heart monitor, sleep monitor, is Android and Bluetooth compatible. It contains a 100mAh battery allowing 14 full days of use (without the sleep monitor) and 6 full days (when using the sleep monitor). The watch is currently available online the or sport accessory shops – like GearBest – for approximately $60.
Be A Mate
I think the Holy Grail of small to medium-sized laptops has finally been found in Acer's latest TravelMate model. It comes in the form of a 980 gram notebook, and is sleek and stylish. Named the X5, the TravelMate has the use of magnesium-lithium and magnesium-aluminium, those materials will make it seem lighter and easier for any business man on the go. The screen is a 1080p IPS touchscreen display and is equipped and ready with Windows 10. The TravelMate has a 10-hour battery and an excellent 8th Generation Intel Core i7 processor, up to 16GB of DDR4 memory and two 512GB solid-state drives. If all things go to plan, the TravelMate X5 will be available in June.