Kindle, Amazon Web Services, Amazon Prime, Amazon Go, Alexa. Amazon are ever the innovators and that's not even considering the behemoth that is their online shopping platform. And, with CEO Jeff Bezos firmly set as the richest person on the planet with a net worth of $120.5 billion (USD), Amazon have decided to celebrate their success and help foster innovation and employee creativity with "The Spheres", a trio of interconnected glass and steel plant-filled domes at their Seattle headquarters.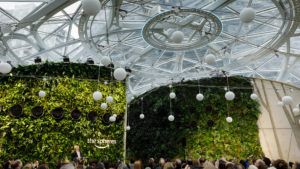 Costing only $4 billion (chump change for Amazon), the Spheres seek to blur the lines between workplace and nature, with an impressive array of 40,000 individual plants across 400 species shipped in from nurseries, conservation programmes and botanical gardens across the globe.
"Our goal with The Spheres was to create a unique gathering place where employees could collaborate and innovate together, and where the Seattle community could gather to experience biodiversity in the center of the city," said John Schoettler, Amazon Vice President of Global Real Estate and Facilities.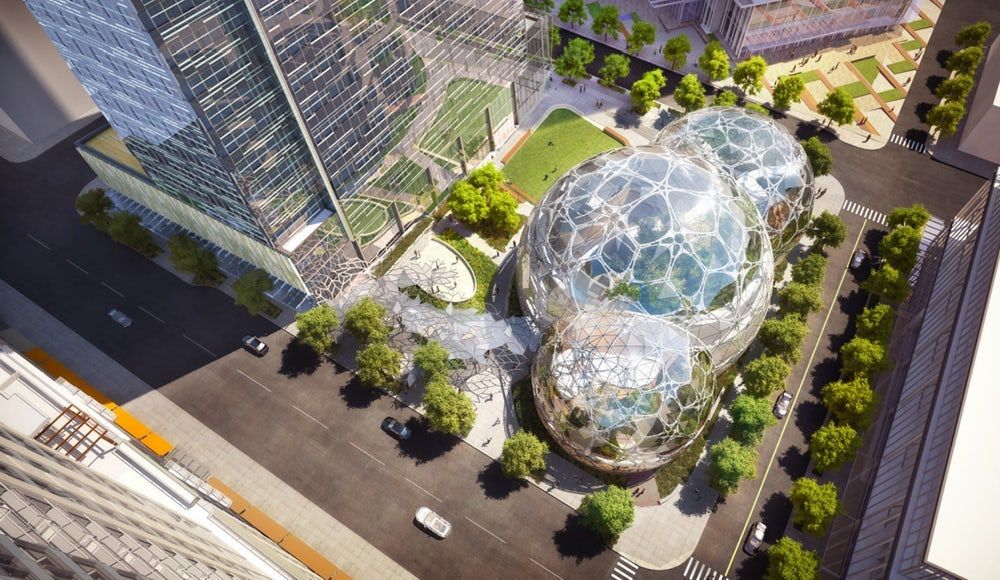 Temperature control is integral to keeping the ecosystem alive with temperatures specifically set at 22°C during the day and 14°C at night. The spheres themselves are composed 2,643 panes of glass, with film interlayers keeping out infrared light while letting visible light in. Airflow between the spheres is crucial, with heating and cooling systems keeping the humidity in between 60 and 85 percent. Features inside the Spheres include a river, cascading waterfalls, a four-story living wall, treehouse meeting rooms, and, a Ficus rubiginosa tree that stands 17m tall and 7m wide.
It's not all for show, studies do suggest that spaces that embrace biophilic design have the ability to spark creativity, and even brain function. With innovation being at the forefront of Amazon's processes, it's only fitting that Amazon decided to bring the rainforest to their headquarters.