A Heineken Hosted Party Cruise & European Tour Is as Awesome as You Would Imagine
March 13th – just another day in the office – I received an email asking if I'd be interested in "experiencing an amazing Greek Islands Cruise where the UEFA Champions League final will be screened while out at sea, followed by a couple of days of a truly Heineken epic party!" I rotated my computer screen to the Editor, nodded with eyes as big as Pinky's (from Pinky and the Brain) and to my recollection, I received a blank look, or perhaps it was a glare?
What followed was a month of late nights and weekends spent at the office, also known as, blood, sweat and tears – but it was all worth it for a luxury cruise in the Greek Islands with the notoriously hard-core party fiends of Heineken.
A small squad consisting of myself, travel vlogger Logan Dodds, our Heineken chaperone Ben Kwek and two cute chicas who won spots off the radio, it's safe to say that Heineken kept to its promise of opening up our worlds in an unforgettable, life-changing way. Upon meeting four strangers for the first time at Auckland airport, we were attached to the hip in the most intense week of back-to-back jet-setting around the globe, all thanks to one incredible beer brand that fully understands the importance of hosting a decent party.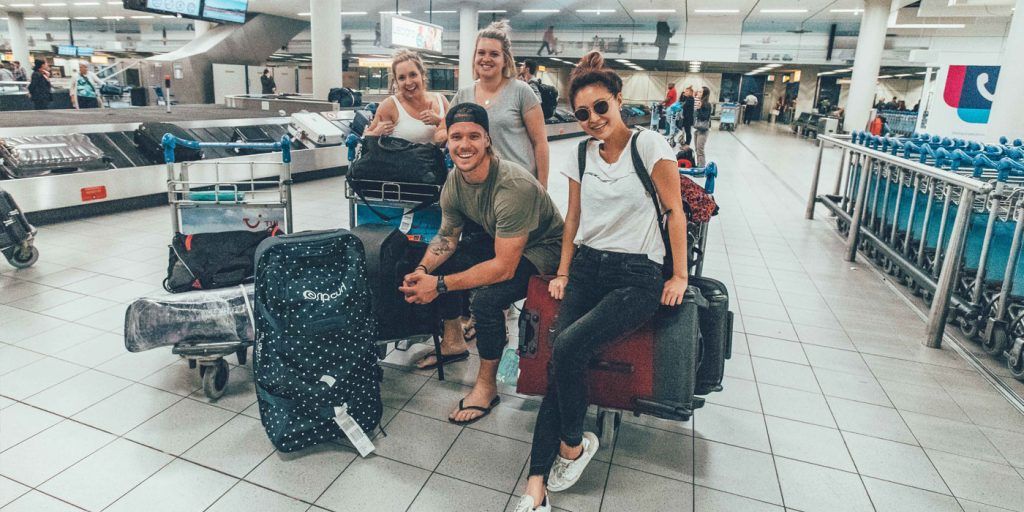 First Leg:
'Born in Amsterdam, raised by the world'
If you've ever been suspicious of the idea of 'love at first sight', I can confirm that if Amsterdam was a man, I'd be pining after it like the so-close-yet-so-far-away bachelor. An incredible snow-globe-esque destination worthy of being on everyone's bucket list, we zoomed through the city on bicycles taking in all of its sheer beauty. The place rendered us stupidly speechless with our individual specialty slogans sufficing as a language for communication. Being a notoriously annoying serial pest, I was yelling non-rhetorical questions that required agreement; "I'm so happy, aren't you so f***** happy?!" or "Oh my God, isn't this amazing?!" – you get the jist. The girls nodded in agreement. Tara used the term "gangsta", which naturally rubbed off and inserted itself into my vocabulary. Logan chanted bro-like noises and yelled out "unbelievable!" with a punch of gusto on the "liev" while Shinnae seemed to have acquired a sudden penchant for windows and curtains pointing at them and ogling at the detail.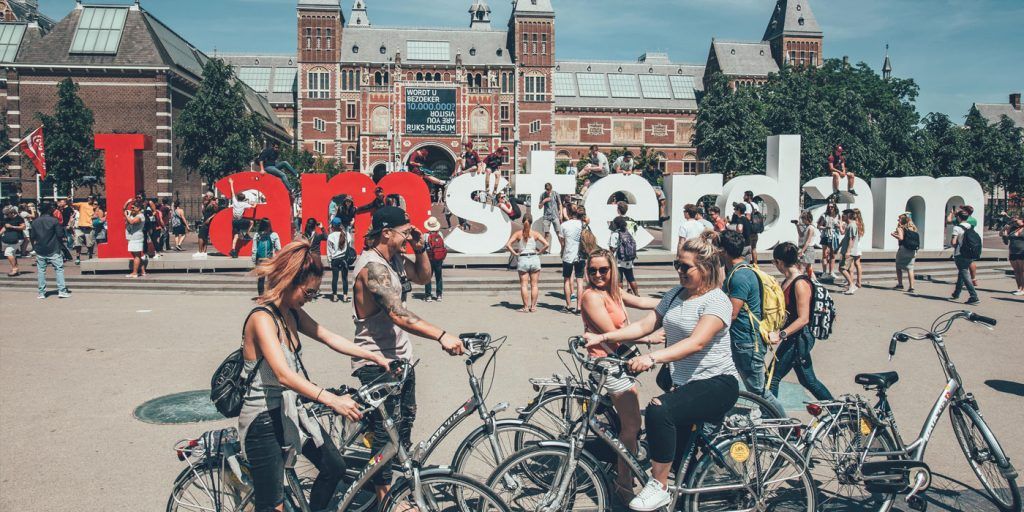 With regular Heineken breaks in between to cool down from our extensive exercycling, you can only imagine how many Boomerangs we took to commemorate this insane reality. Even writing about this three months down the track still makes me shake like a Chihuahua with giddiness, but the ruthless temperature drop is probably assisting with the shivering.
An obvious, but unexpected, aspect of having tap-poured Heineken straight from the heart of its birthplace is that it's crisp to a new level to what we experience here in New Zealand. A real thirst quencher for those who have broken a sweat in the sun, having a fresh Heineken in Amsterdam is something you need to do in your lifetime.
They say that everything that happens in Vegas, stays in Vegas. But it also, most definitely, applies in Amsterdam too. What followed was a night of mild, yet memorable, shenanigans in Chicago Social Club where many a good-looking Dutch fellas and felines boogied down to main-stream remixes with regular features of the xylophone. The girls and I left the boys to fist pump in the club like the Jersey Shoreans of 2009, while we ventured out to explore our one and only, oh so precious night in the glorious city of Amsterdam.
Lying in the park at six in the morning, much like an angsty coming-of-age film, it felt as if we had known each other forever while the sun slowly showered the city with its cool light. A bonding moment of friendship between strangers, I wouldn't trade these few hours for the world. I'm eternally grateful to Heineken for bringing people that would otherwise never meet, together, to impact my life in such a meaningful way. *Queue the heart-clenching nostalgia*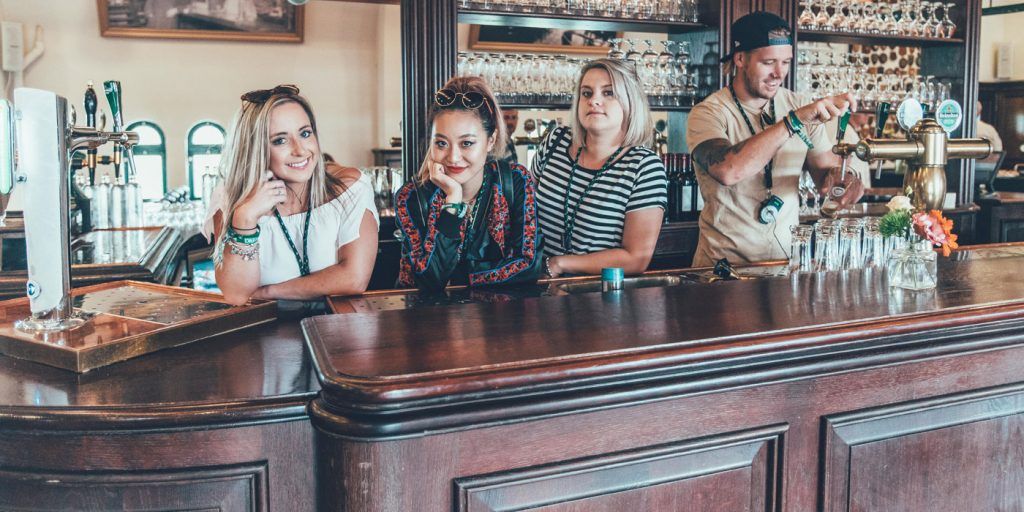 Without a chance to recuperate, we were back up and running for a four-hour squizz around the Heineken Experience. Transporting people through Heineken's history that all started in the stellar city of Amsterdam, you can look forward to a cheese-filled beer tasting and customized bottles of Heineken to place on your mantel as your token souvenir.
TIP: If you're planning on doing the tour, it's best to book early in advance so you don't get stuck in the queue that goes around the block.
Second Leg:
All Aboard the Heineken Champion's Voyage
By this point, we had gotten into the habit of sleeping at 5am. We arrived at the Athens Hilton in the middle of the night and following an obscenely overpriced room service feast, while looking at the stunning night-time scene of the Acropolis, we were up and at 'em shortly for a steaming hot afternoon at The Parthenon.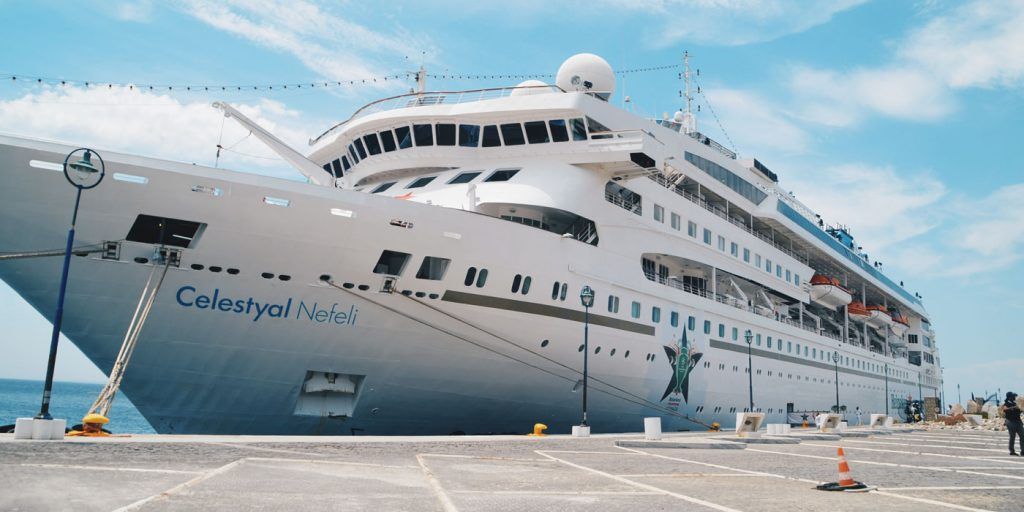 While travelling, would you agree that there's a certain obligation in ticking off some cultural stuff before you let your hair down? Or is the mandatory 'culture consumption guilt' just something only I suffer from? Anyhow, the boys had already done and dusted the main tourist attraction of Athens at an absurdly early hour to avoid the lines. However, tip of the day here, the early bird does not get the worm in this case as it seems that tourists were all flocking there first thing in the morning.
The boys remained in the well air-conditioned Hilton, drinking at the Galaxy Bar which I believe was recently ranked as one of the world's top 10 rooftop bars. Meanwhile, the girls ingested a large dose of the sweltering mid-day sun with a side of ancient Greek history. The sheer gravitas of this place is as surreal as it gets. Grounding itself with an impressive magnificence in its symmetrical beauty and detail, it was serving up #archiporn for fans of classical design and structure.
After sweating half of our body weight and attempting to cool down with pistachio gelato, it was time to sensibly hydrate with Heineken. All aboard the Champion's Voyage, the partying began instantly with promo girls serving up buckets of ice-cold brews. And for the football fans aboard, well let's just say that the presence of Brazilian football legend Ronaldhino would've allowed them to all die happy then and there.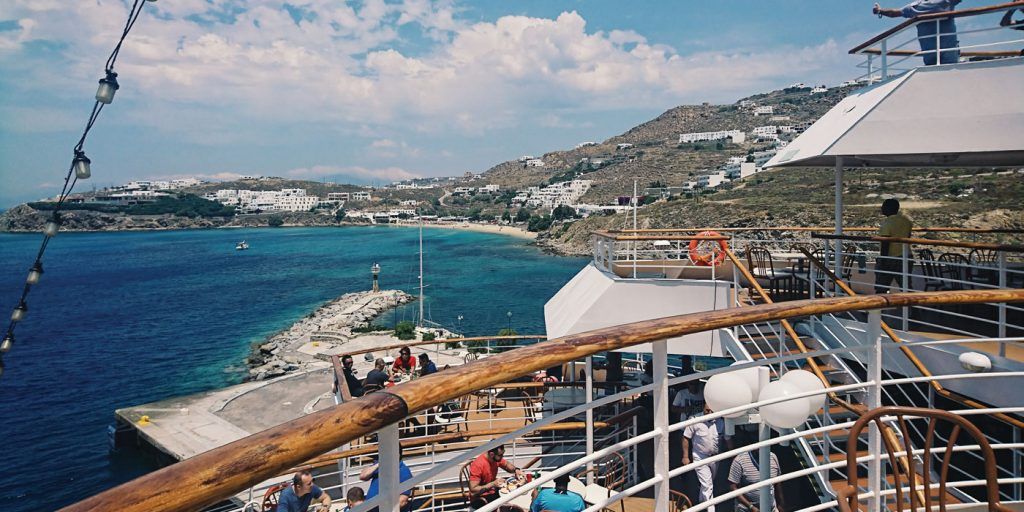 I do apologize in advance for any football fans reading this, as this part, I assume, would be the most envy-inducing bit of the cruise. The UEFA Champions League Final screening was live-hosted on the ship's rooftop while out at sea with our own MC's for the game and an unlimited supply of the green stuff.
Juventus' first goal was legendary – and although it was their only goal, Mandžukić scored with an acrobatic agility that had the ship in uproar. Ronaldo annihilated the score with his two goals in second half which was great for the eyes of us ladies… but I guess it's not an understatement to say that most of the party attendees weren't too happy by closing.
We all recuperated during the day, with more brews at the Heineken Beach Party in Mykonos. By nightfall, it was time to get lit on some Dennis Ferrer at what they call the 'Mediterranean Mecca'. Cavo Paradiso is a cliff-top superclub above Paradise Beach that makes the annual top 10 club ranks regularly. Fireworks, flames, next-level lighting, confetti cannons, carbon dioxide jets and Euro-strength Long Island Iced Teas chased with Heineken – it was a "gangsta," "unbelievable" night to remember. These photos don't do this place justice – plan ahead to sync your stay with your favourite global deck-spinner. Steve Aoki, Robin Schulz, Martin Solveig, DJ SNake, Steve Angello, Alesso, Nick Martin, Benny Benassi, Deadmau5 and New Zealand's own MALAA will be playing during the summer months.
From the beginning of the trip, right up until the end, we were all making the most of this insane opportunity to meet, greet, clink and end up in fits of laughter with hilarious people from all four corners of the world… to the point where I was running late to get off board because I was too darn busy chatting with the funniest 'social beast' of an Irishman in the jacuzzi. Shout out to Doug who's friends with Dylan Moran – yep. The Dylan Moran from Black Books. What is life?!
If you're feeling the FOMO about this year's epic trip, not all hope is lost as Heineken hosts these world class parties on an annual basis! Drawing from this year's Mykonos trip, it's evident that Heineken takes their mantra to #openyourworld very seriously. Offering the most exclusive portal to new people, places and experiences, I'm here to tell you that you've got to do this in your lifetime. It sure gave me a taste of how the high-flyers party and mate, I'm addicted! They'll be giving drinkers a chance to win this trip next year so keep your eyes peeled and ears open in early 2018! Cheers to Heineken for creating the most one-of-a-kind memories – #OpenYourWorld