No matter how grizzled and grubby you are from a day on the boat, the farm or the sports field, a session in a well equipped, aesthetically pleasing bathroom will restore you to your relaxed, suave self.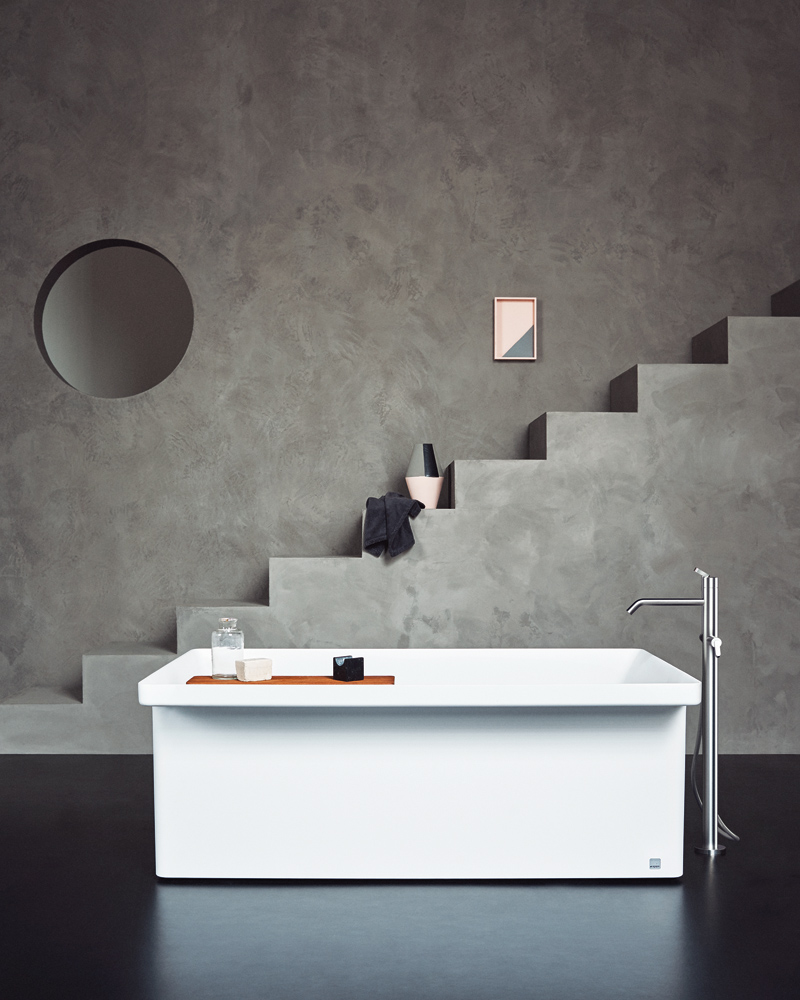 Your bathroom should be your own private sanctuary where you indulge in familiar rituals – there is something primeval about splashing water flowing over stone like materials and the smell of your favourite bracing bathroom products.
A bath, in particular, is an investment in your own personal well being. It more than earns its keep in restoring muscles after a vigorous workout. It can calm you down from boardroom tussles, warm you up after a day in the snow or if you have really overdone it, an ice bath works wonders.
The ultimate baths come from Agape, established in 1973 in Verona, by the Benedini family and subsequently relocated to Mantua. Agape owes much of its aesthetics, originality and passion to its crucial geographical position between, Milan, Veneto and Emilia all major sources of Italian industrial research and development, combined with design innovation.
The company was founded by architects with a vision of creating new ways of interpreting the bathroom – moving from what was perceived primarily as a functional space to an almost emotional focal point in the home where cleansing leads to mental rejuvenation. For over forty years, Agape's iconic products such as the Ottocento and very influential Spoon bath have become milestones in contemporary décor.
The careful selection of materials is one of the principles that informs Agape's research. The consistent application and transformation of appropriate materials is the core value in the manufacture of products using materials that range from the traditional to the most innovative. The sensory qualities of ceramics, crystal glass, marble and wood sit alongside technological materials such as Exmar, Technogel, silicones and polymers, thereby allowing radical design solutions.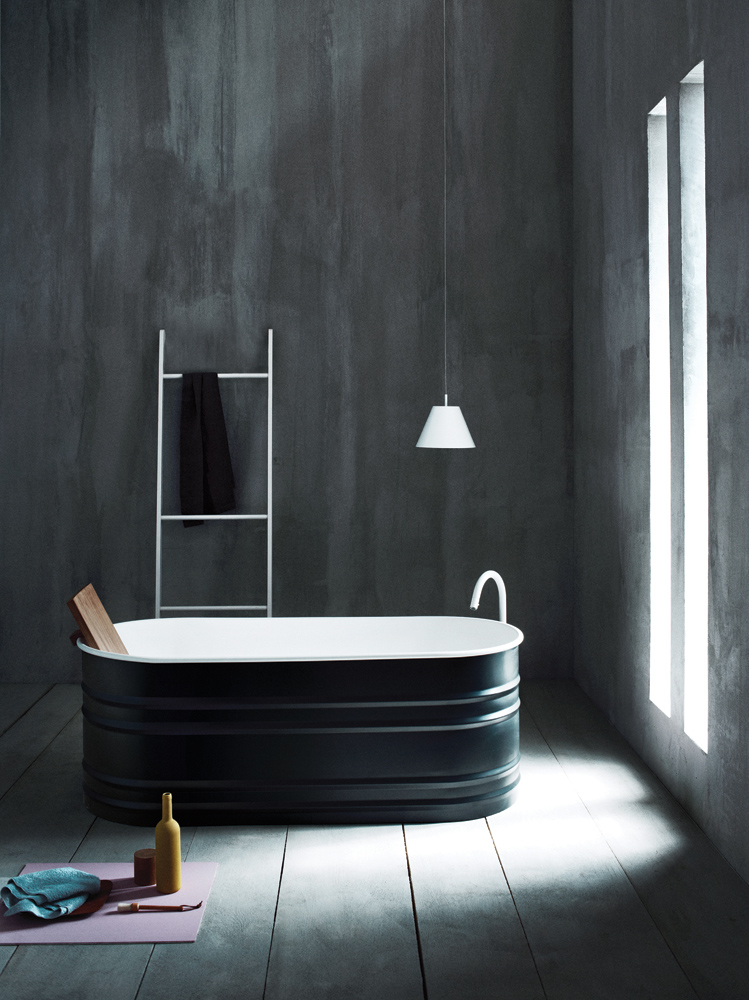 Agape was the first company to use biobased Cristalplant in its products – this ecological solid surface is innovative in its composition, technical characteristics and performance. An added plus is that it can be easily restored and recycled.
Over time, Agape has established a stable of renowned designers including Patricia Urquiola, the designer of the Vieques bath, as pictured. This bath is named after the island of Vieques, off the coast of Puerto Rico, a former U.S. military base that was subsequently turned into a resort by the W Hotel group.
The Vieques bath was designed especially for this project which was an atypical variant of the W Hotel, which is usually in urban areas. Local materials were used where possible and the design deliberately reflects local crafts, landscapes and architecture. The inspiration for the Vieques bath was the island tin drum, often used as a musical instrument – in fact if you bang on the bath it does emit a few beats.
The Vieques Bath was such a success that it was incorporated into the Agape main catalogue. It manages to appeal to a range of bathroom sensibilities – it can suit a Japanese or Scandanavian style when combined with wooden mats and screens, it can suit the Santa Fe look if you imagine yourself as Clint Eastwood smoking a cheroot in a tin bath in a spaghetti western or it perfectly suits a New Zealand contemporary beach house surrounded by glass and native vegetation.
The Bjhon washbasin in the image is part of a range by Angelo Mangiarotti, an internationally renowned architect, urban planner and designer who works directly with the innate qualities of his chosen material with fast fluid line drawings – sketches that immediately come to life on the paper as though the materials have determined the shape of the washbasin. This gives his works a monumental, timeless quality.
Similarly, the Sen range of modular bathroom storage units for shampoo, paper and suchlike, has a clean linear, architectural quality that deftly hides all your grooming secrets.
So do invest in a well designed bath – nothing else is the perfect vehicle for reading a book, drinking champagne and reviving tired muscles as well as adding beauty and value to your home.