With a networth of USD$2.2 billion and a winning Washington NFL team in his ownership, businessman, Dan Snyder needs a place to go to on your off days to relax. 'Normal' folks go to the mall, or go camping, or go to the cinema, but not him. No, he goes to his superyacht – which is pretty standard for a man of such success – but it's not your usual superyacht.
93 metres long and oh so awesome, the super yacht will be the first fully-licensed ship to feature an Imax theatre screen! A 12-seater, two storey cinema on a boat? Now we've heard everything! Apparently the boat had to be built around the Imax because it was too big to handle without a big structure. Named the Lady S and designed by Dutch boat builder, Feadship, the super yacht floats like a charm, almost taking over any harbour it enters. For Snyder and his wife, Tanya, the boat cost around $100 million, but I suppose for the billionaire, this price is merely a small dent in the wallet. The boat also includes a pair of 8K HDTV's, a helipad, four VIP suits and facilities that cater to golfers, basketballers and footballers.
Undergoing its last sea trials, the Lady S is set to be used for private and public functions. One can only dream, eh?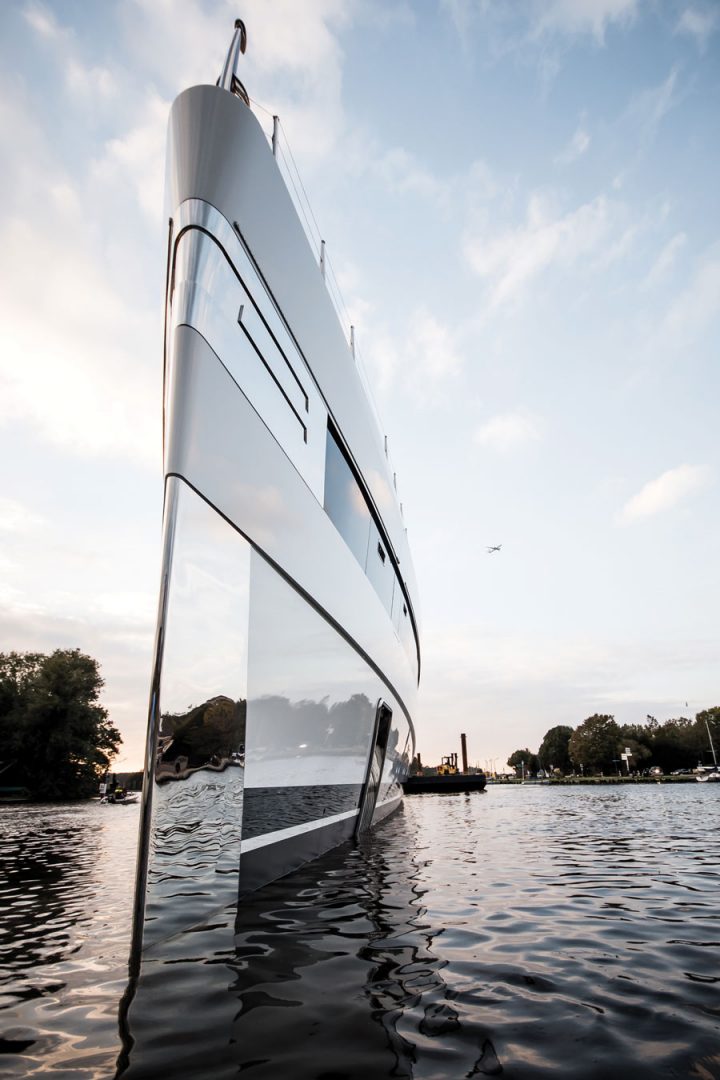 Vital Stats Yacht Length: 93 m (305 ft) – Guests: 14 in 7 cabins (est) – Crew: 16 in 8 cabins (est) – Yacht Value: US$ 130 million.
Owner Dan Snyder's Net Worth: US$ 2.3 billion