The prototypical script for a famous footballer goes something like this: You play 10 years (if you're lucky). Possibly win a league title in the process (if you're lucky). Finally, you negotiate a broadcasting career where you play pundit and banter with other 'legends of the sport' (that is, if you're lucky). You then retire for a second time as a new generation of legends come through to replace you on the talking heads segment and thus, the cycle of athletic rebirth begins a new chapter as it enters another revolution – round and round like a muddy leather ball until the final whistle blows.
Scribed across the right hand of perhaps the most famous footballer ever, are the words 'Dream Big, Be Unrealistic' – lyrics from rapper, Jay Z. For David Beckham, big dreams are a common theme in his story, and consistent focus and drive the pen that writes each page. Four years removed since his emotional farewell at Parc De Princes in front of 48,000 faithful PSG fans, Beckham's status in popular culture has evolved. He's transcended the 'footballer' title his contemporaries are known for. With every turn of the post-athletic cycle, his career and success reaches zeniths when most meet nadirs.
Athlete.
Family man.
Icon.
Mogul.
His job now is simply being David Beckham.
"You definitely feel a lot different than you did when you were 28, or when you were 21, or 15," Beckham quips in a 2013 interview with football great Zinedine Zidane, shortly before his retirement. "Things change, things become more difficult, but if you look after your body and you do the right things and you work hard, I think you can control things at any age."
Beckham's successful transition into the household name he is today is built upon pivotal moments in his career, and by applying the same tools that granted him success on the field: vision, focus, a tireless work ethic and consistency.
Let's not get our wires crossed here – the other old geezers on the live panel, they worked hard and consistently too. The difference is they weren't held accountable to the same standards and pressures as Becks. Challenges create growth; if your dreams and goals are to be 'big and unrealistic', then you would have to surmount challenges of the same calibre.
Beckham's fairy-tale story begins just like every other young footballer's – young, hungry and with plenty to prove. David entered the game as part of the aptly named Fergie's Fledglings – a cast of young, upcoming players developed under the tutelage of Manchester United's legendary manager, Sir Alex Ferguson. Beckham's reputation nowadays, however, greatly blurs any indication that he struggled early on. Although he was part of a lauded group of young potential stars, the future England captain couldn't get a chance at consistent playing time, and his peers were developing at a much faster rate.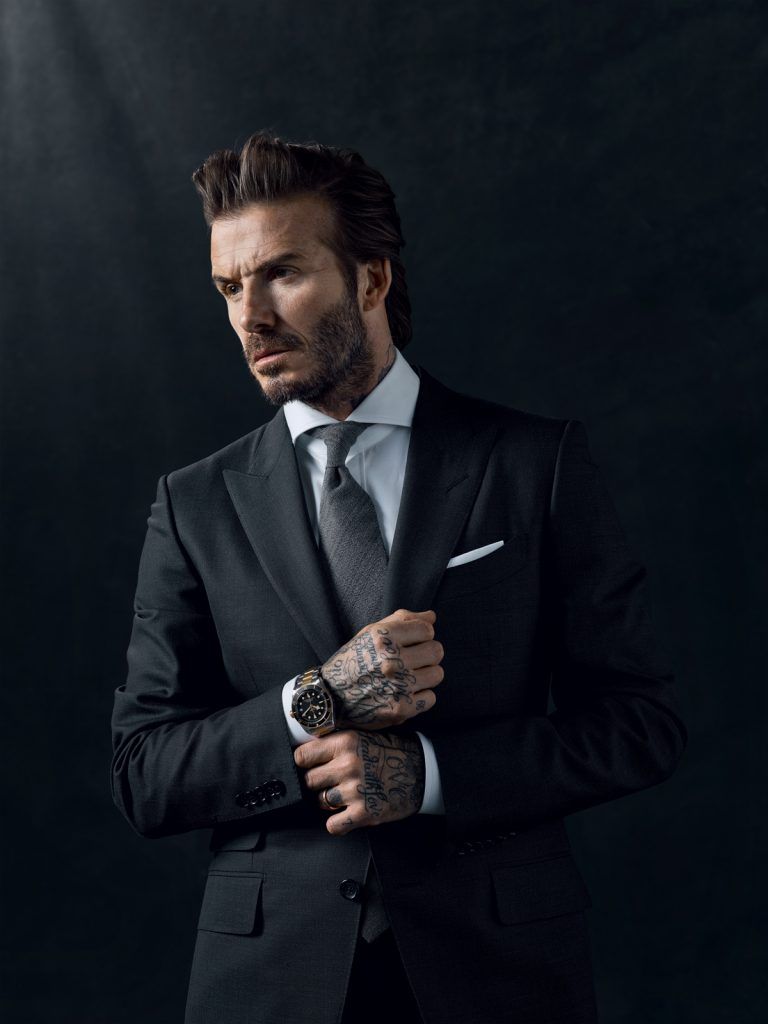 Beckham was then booted off on loan to lowly third division club, Preston North End.
"I didn't want to go – that's nothing against Preston," Beckham remarks in the 2011 biography, Beckham – The Future. "I was gutted really because I felt my career was over at Manchester United. The manager assured me it wasn't and it's the best thing I've ever done in my career, going to Preston. I scored from a corner on my debut and from a free kick in my second game, so things went quite well."
Dream big, think unrealistic.
Look at Beckham's resume and you'll see he's played for the biggest football clubs – Manchester United, Real Madrid, AC Milan, Paris Saint-Germain, LA Galaxy.
And then there's Preston North End, a strange name on an otherwise star-studded list. There are humbling moments in life where you're forced to take a step back; the grand pay-off being at some point in the future (provided you work hard enough), when you'll get your two steps forward.
Beckham capitalised on a seemingly unfortunate situation at Preston to further develop vital experience on the field and to showcase to the world that he had league-worthy talent – a testament to the work ethic he still applies today. This initial challenge in Becks' career was enough to spark that much-important growth needed professionally and personally. Challenges facilitate growth.
His 'two steps forward' would come in dramatic fashion with a goal cemented in football legend a year later.
Selhurst Park, London, 1996. Earlier goals by Eric Cantona and Denis Erwin in the 25th and 38th minutes forged a comfortable lead for Manchester United against lowly Wimbledon. Within the dying embers of stoppage time, a loose ball made its way to the Adidas Predator boots of a floppy-haired 21 year old recent recall from Preston North End. Sensing Wimbledon's keeper off his line, Beckham opted for a shot at goal… 55 yards out – a brash attempt, especially considering his recent stint with a third division club. Floating through the air in paper plane-esque fashion, time stood still and the world watched.
"It changed my life. The ball seemed to be in the air for hours and it all went quiet. Then the ball went in and it just erupted. I was on cloud nine," Beckham recalls.
The sheer audacity of a halfway goal, scored by a youngster, to boot, became the catalyst for success that propelled Beckham to stardom. The entire football world would immediately learn his name. Playing the 'right way' is a principle drilled into athletes. Launching a shot from halfway, by many standards, is an ill-advised attempt (to say the least.)
But you already know Beckham was different – he dreamt big and thought unrealistic. Risks can either produce immense triumph or great disaster. Calculated risk after intense preparation raises your odds; Beckham was known for consistently practicing halfway shots. His vision in the moment to take and, most importantly, make the shot was the second domino on the path towards global stardom.
Sometimes it's a case of right place, right time. Opportunity knocks when it knows the right house; opportunity would come knocking when England manager Glenn Hoddle made quick moves to bring the youngster into the national squad right after watching the game against Wimbledon. Beckham donned the coveted white jersey a mere month after the infamous goal.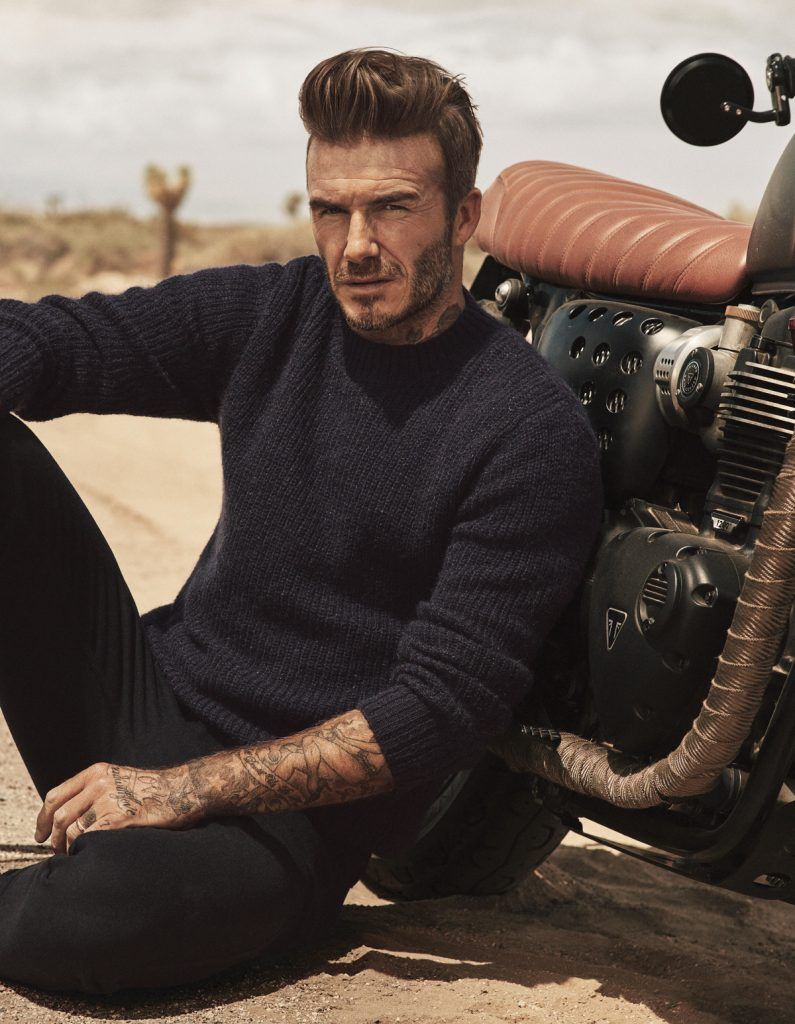 Two years on from the halfway shot heard around the world, and Manchester United have lifted back-to-back Premier League trophies. The Spice Girls are comfortably sitting on their eigth No.1 single. Most importantly, 'Posh & Becks' are officially underway – the world in complete infatuation with the relationship between England football's golden boy and a member of the biggest pop phenomenon of the 1990s. The pressures and expectations for the England national team at the '98 World Cup were at an all-time high, after having failed to qualify in 1994. Beckham was on top of the world. However, football, just like life, is a constant cycle of ebbs and flows.
England vs Argentina has always been a fierce rivalry, and in the 47th minute of the knockout stage match, their rivalry grew even more intense in a moment of infamy that had David Beckham as the focal point. After being fouled on a contest by defender Diego Simeone, Beckham flicked his leg out, tripping the Argentine player in the process. A red card was shown, No.7 left the field in disgrace and England eventually bowed out of the tournament, losing to Argentina on penalties.
Effigys of his likeness were burnt. The press vilified him the next day with a headline in The Daily Mirror describing the team as "10 Heroic Lions, One Stupid Boy". In an Adidas commercial from 2008, Beckham described the furore after the World Cup: "What went on in my life and in my family's life after that, I think, was very tough. It was probably the toughest moment in my career. I was having death threats. I never felt safe for 3½ years. People used to turn round saying: 'You've let your country down and you've let your family down, so how does that feel?' I don't think I have ever felt as alone as a person and as a footballer."
He was one of England's biggest stars and he failed in the biggest way, on the world's biggest stage. The immense scrutiny piled onto the prodigy-tuned-pariah could have caused Beckham to implode, who was, at the time, at the height of his career. It didn't. He remained steadfast to what took him so far already: his focus, work ethic and vision. When you hit rock bottom, there's only one way – up.
That season, Manchester United would go on to win the treble – the Premier League, FA Cup and Champions League – all in the same season, a feat no other English club has since replicated. Beckham had one of his best personal years, coming in second place for the 1999's European Player of the Year and FIFA World Player of the Year awards. Being anathema was only fuel to his fire. He refused to crumple under pressure or let failure define him.
I've always been driven. Even at a young age, all I wanted to do was become a footballer, a soccer star
Beckham's lowest point sparked some of the greatest seasons in his football career – an evolution within another revolution of his football life cycle.
"In '98, just before the World Cup, I was at the top; then after the World Cup, I was at the bottom. And then you work yourself back up. The upside for me was the Greece game."
The greatest challenge of his football career and the setting for complete vindication would come in 2001. Beckham would be forgiven for his football transgressions at Old Trafford, Man U's home ground, appropriately nicknamed the Theatre of Dreams. With England's abhorrent exit in 1998 and the infamous red card still fresh in the nation's memory, World Cup qualification was imperative. Three minutes left in stoppage time and England are down 2-1 to Greece, a draw is required to send them automatically to the 2002 World Cup. England fans held their breath with yet another disappointing World Cup result pending. A whistle is blown and foul called outside Greece's penalty box – one final shot at goal. Beckham had already taken several patented free kicks at goal. None of them successfully converted.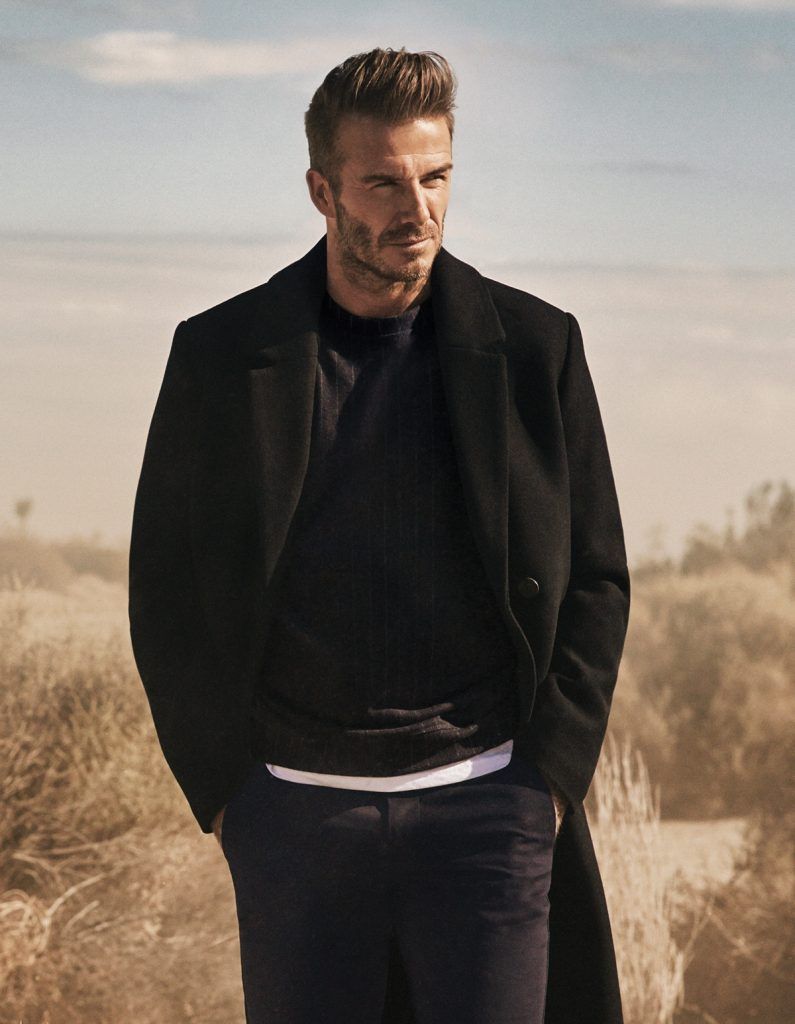 So 3½ years of contempt, a star captain's reputation and a nation's hopes and dreams all condensed into one last free kick.
"I remember looking up at the clock and thinking, 'this is it, this is the only chance I'm going to get now'. Then I stepped back, took a deep breath and ran up. As soon as it left my foot I knew it was in."
Top right corner. Splash. The ball curving into the goal off a free kick he had practiced endlessly. England tied the game, securing qualification into the World Cup. Transgressions from '98 were purged and Beckham won the nation back. The next day, the Independent printed "Brilliant Beckham averts Greek Tragedy", a far cry from the headlines of four years prior.
The sheer theatrics and importance of that free kick cemented Beckham's name as an English icon; "give that man a knighthood", from game commentary, appropriately described Beckham's ascendancy into contemporary British lore. Beckham reclaimed his position at the top, never having strayed from the hard work, focus and vision that took him to the summit initially.
That was, of course, Beckham the footballer.
Gone are the days of bending goals for the Red Devils. Gone the time he spent at Real Madrid, whipping crosses to Ronaldo (you know, the chubby one before Cristiano)? That was 14 years ago.
Fast forward to 2017, the 10th anniversary of Beckham signing with the LA Galaxy. From a football standpoint, Beckham was taking a step down a tier with his shift to the America in 2007; essentially a superstar playing in a Sunday men's league. From a career standpoint, however, it was genius. Beckham was preparing for the next phase of the footballer life cycle, with goals loftier than some of his free kicks.
'Dream Big, Think Unrealistic.'
In the United States, 'football' is that sport where you use your hands. Soccer is that sport where you do that thing with your feet. America's attitude towards football has historically been ambivalent and indifferent – largely due to gridiron, baseball and basketball's deep roots in American culture.
America, however, loves one thing more than all those sports combined – their celebrities.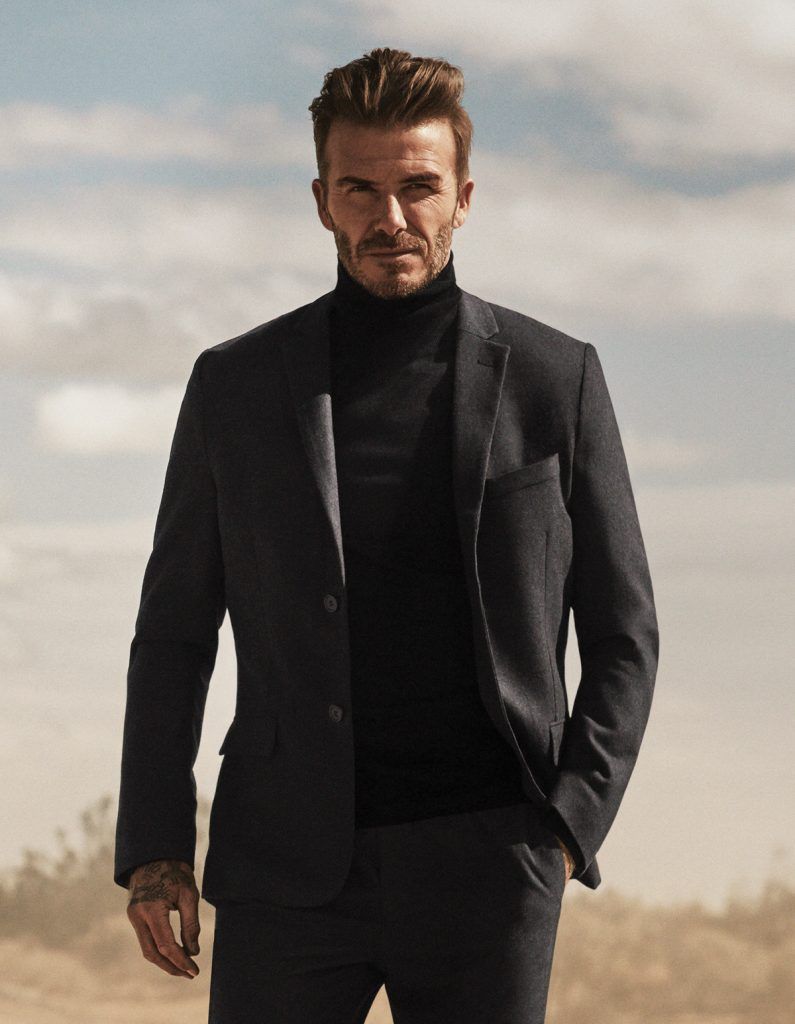 Beckham was the most famous footballer on the planet, married to the Spice Girl turned fashion designer, Victoria (aka Posh). And they were coming to America.
Just like a set piece that Beckham has scored from time and again, correct execution was vital. Football players reach their prime in their late 20s; Beckham came over at age 32 – ageing by European standards, but fit enough to play professionally with world-class skill in a lesser league. The footballer – I mean, soccer player – was in the US to compete and win championships. The success of his brand would come with time.
Picking Los Angeles was a strategic move – celebrities would come to Galaxy games just to watch Beckham play. He was the star of the show, not the stars coming to watch him. The Beckham family's transition from English/global icons into Hollywood A-listers was seamless. All he had to do now was keep up his play and work on his brand with the same consistency and drive he did at games. In a 2012 interview at Google headquarters, Beckham detailed his approach to football upon his move to America: "I've always been driven. Even at a young age, all I wanted to do was become a footballer, a soccer star. Obviously there's fame, there's fortune and it might be easy for me to say that, because obviously I've done very well out of the game, but I'd still be playing this game, even if I wasn't being paid for it."
Beckham's initial years with the Galaxy weren't exactly the smoothest, but he eventually lifted the MLS Trophy in 2011 and 2012, validating his success as a competitor in the US.
What works with Becks is that he has made masterful endorsement choices. Take, as of 2017, some of his current endorsements: Adidas, H&M, Tudor Watches, and Gillette (just to name a few). These endorsements work because they're built upon his proven athletic credentials, his status as a fashion icon and his reputation as a family man.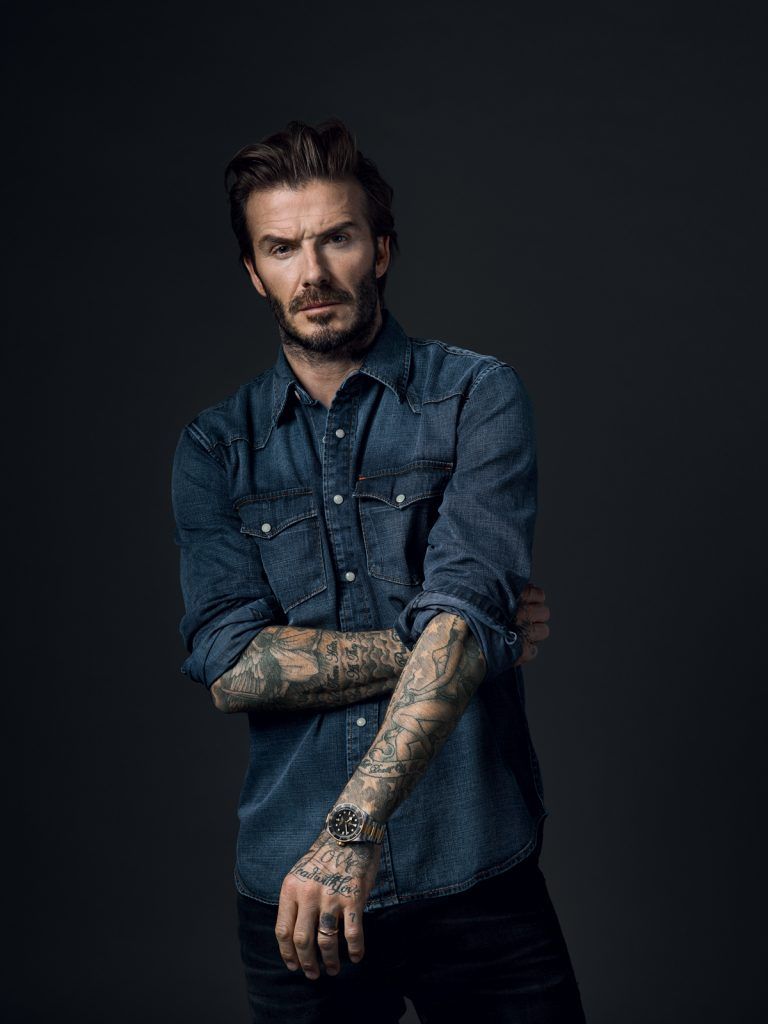 The Beckham family itself has evolved into a brand, with children that are becoming increasingly famous in their own right. Brooklyn, the eldest, is a social media photographer and has dated Hollywood starlet, Chloe Moretz. Romeo, the second son, is a Burberry model. Cruz, the youngest son, is a musician signed to Justin Bieber's manager, Scooter Braun. Daughter Harper is too young to be famous yet, but she'll probably be a budding actress or musician or whatever she wants to be. Last, but not least, there's Victoria – the pop icon turned fashion designer, who earns more than she did in her days as a Spice Girl. Victoria and David have stayed together for 20 years in an era where superstar couples aren't built to last. The Beckham family as a brand works because they're a cohesive, highly successful nuclear family. Every person is striving to achieve a piece of that. Family, for Beckham, has always taken top priority: "Our number one priority is our children and our family. Nothing else gets in the way of that. When I'm away, Victoria's at home with the boys and Harper, or when she's away, vice-versa. We're very hands-on parents, I take the kids to school every day, pick them up every day."
Simply put, Beckham consistently implements no-nonsense values and has seized opportunities with incredible foresight. His work ethic has never dropped throughout his career. Through immense highs, like scoring halfway goals, to lows like the send-off against Argentina, Beckham has always had an enduring approach. His work ethic, vision and focus have been steadfast and consistent on his targets and goals. Let's not forget that everything he's achieved was all under the media spotlight that came with dating a Spice Girl, who then developed into a successful businesswoman in her own right.
In a sense of athletic rebirth coming full circle, Beckham has a proposed bid to become a key owner in a Miami-based MLS expansion team. The transition from being a team player, to owner of a team would be yet another impressive mark of achievement to add to his resume. With stadium approval uncertain, however, the team is facing an unclear future and could mark one of the few occasions Beckham has been unsuccessful in his entire career. He's been here before, though; Beckham is resilient and unwavering in the face of challenges in the world of football. The only difference is he's now off the field.
What fundamentally separates Beckham from the rest of his contemporaries is that he defines success by his own standards, allowing him to break the mould that many post-career footballers are prone to follow.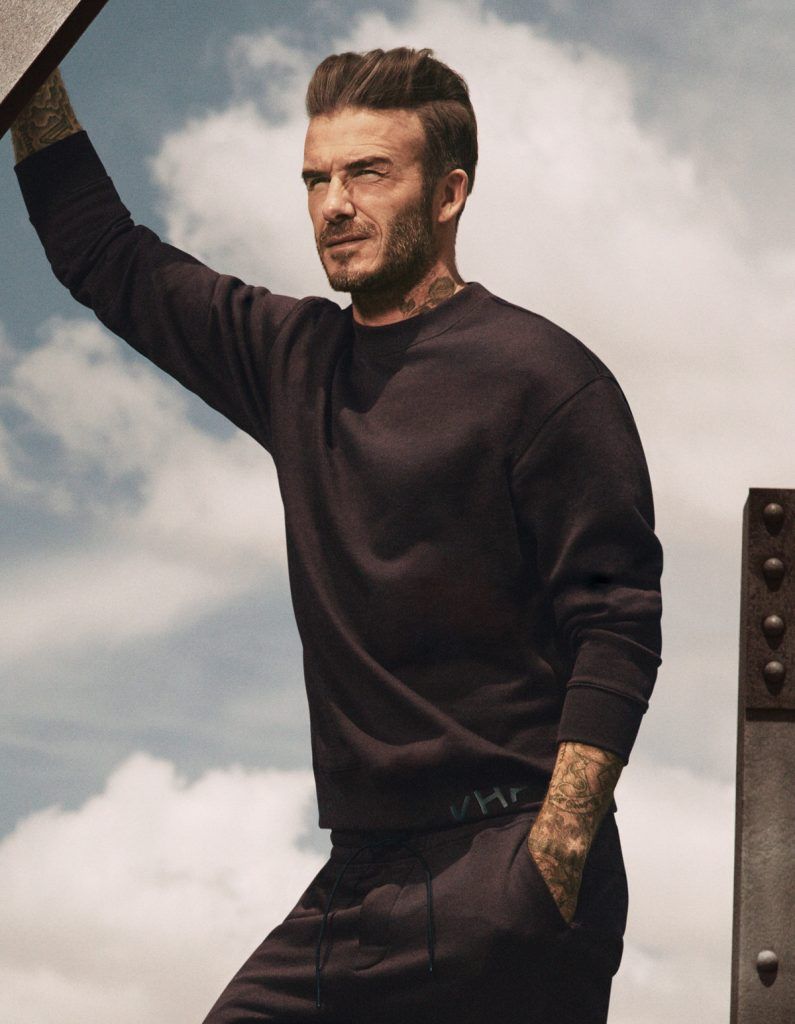 "People measure success, obviously, in my field, by trophies, by medals, by the success I have had over my career," Beckham states in an episode of Adidas Gamedayplus.
"Personally I measure success on whether I've had a good time: have I had fun? Have I reached the goals that I wanted to reach when I was eight or nine years old? I wanted to captain my country, I wanted to represent my country in a World Cup, I wanted to win the FA Cup. And luckily, I've achieved all those dreams."
Life for the No.7 has always been about goals – both on and off the pitch.
'Dream big, think unrealistic.'