Hit the ground running this season with a new pair of boots. Whether you wear casual or a more formal look to work, or even out in the evenings, now is a good time to be looking at the new boots hitting the market. As the seasons change from summer to autumn, we start to see fewer sneakers and slides and more boots, and it is a great thing.
Boots can easily turn a semi-casual, roughly put together look into a polished and on-point outfit. Whether you are into Chelsea boots, desert boots, chukka boots or a dressy boot, they are an absolute necessity for your wardrobe.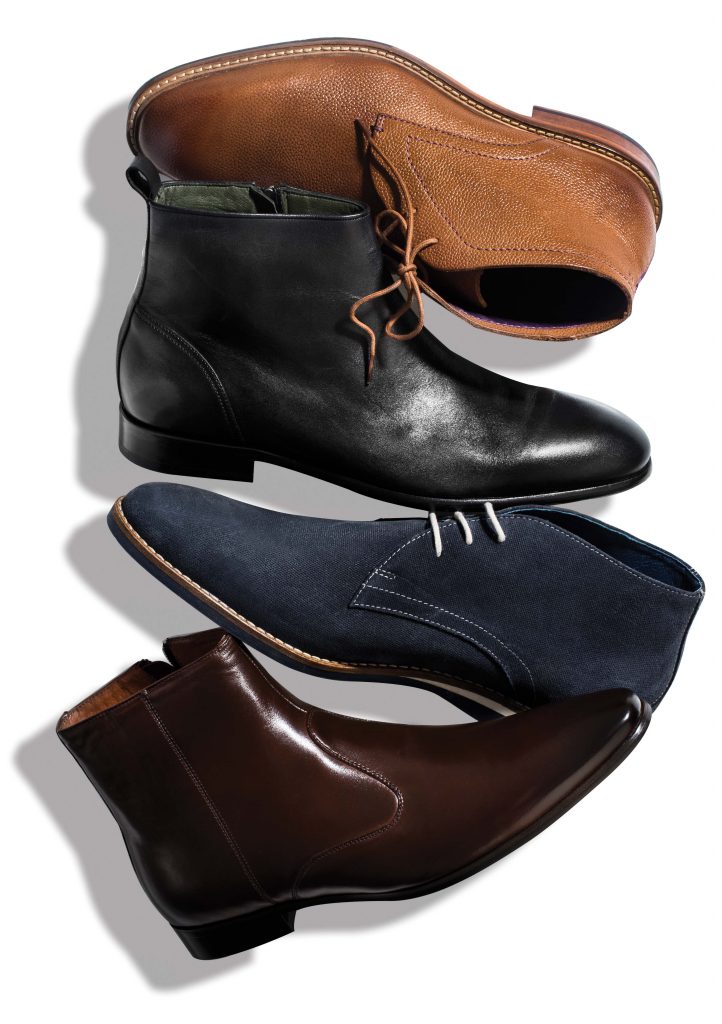 They do, however, take a bit of looking after, especially if you are getting some high-quality boots with leather soles. Make sure you have your cobbler on speed dial, because if you are wearing your boots two to three times a week, you will be needing to get them re-soled every year or so. But don't let this stop you from buying a luxury pair, because your feet will thank you for it. In terms of day-to-day maintenance, you will need to be giving them a polish up every week to be looking on tidy and clean.
Be sure to have a few colour options to choose from, some good staple colours are black, and brown as they go with most outfits, and then for the more on the 'trendy' side, try a navy boot, you will look the part.