It's truffle season at The Grill! So, we're celebrating this premium ingredient by promoting speciality dishes that hero the mighty and local truffle.
If you didn't know already, the truffle industry is worth squillions worldwide with the best ones going for eye-watering prices – even up to hundreds of thousands per kilo! Of course, here in New Zealand, prices aren't quite that steep but it's safe to say that the truffle is definitely a luxury ingredient.
But before you jump in the four-wheel drive to go looking for some cheaper options, we have to warn you that the chances of finding any growing in the wild are slim to say the least. Truffles were only introduced into New Zealand in the 1980s so their spores haven't had a chance to spread far beyond the original plantings yet.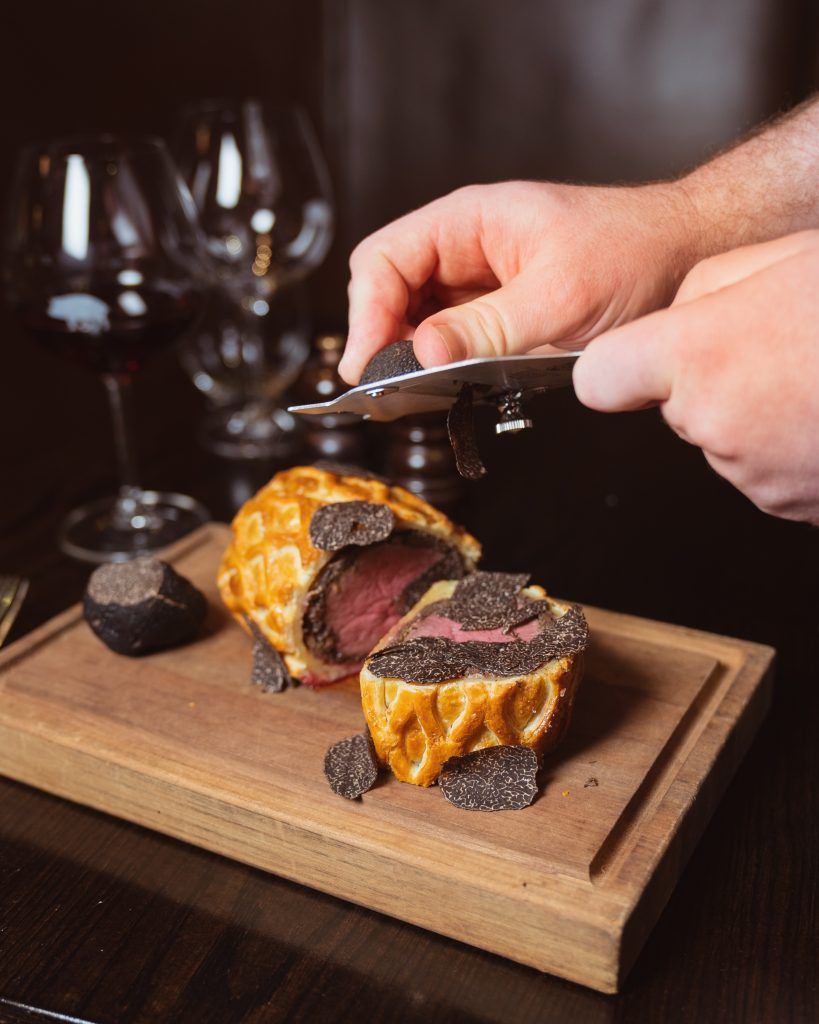 The best way to enjoy that unique truffle flavouring is to come on down to Federal Street and try the special truffle menu in the relaxed, uncomplicated atmosphere that can only be found at The Grill.
Book in your table at The Grill now to enjoy truffles for yourself.
Limited truffle A La Carte Menu + Shave truffle to order with any of your Grill favourites:
ENTRÉE
Beef Tartare, cured hen's yolk, fresh Hamilton black truffles, truffle cream, croutons – $38
Seared jumbo scallops, truffle cauliflower purée, pork crackling – $37
MAINS
Out of the Dark mushroom risotto, Hamilton black truffles & Parmesan cheese – $35
Surf & Turf, ½ Crayfish, Truffle Butter, Awhi sirloin, Hamilton black truffles  – $90
Beef Wellington, sauce Périgourdine (pre-order 24hours) – $139
DESSERT
Apple tart, Hamilton black truffle ice cream – $19
Extra shaved truffles $6/per gram
Available for a limited time in July and subject to availability. Please check before booking.
You'll also like:
Become an M2 subscriber & support NZ-made
We hope you enjoyed this complimentary M2 article made available thanks to our channel sponsor. Access our entire library of NZ-made content on the future of work, style, business, superyachts, technology, entertainment, cars and more, by becoming an M2 subscriber for just $1.99 a month.

SUBSCRIBE NOW