You've likely heard of the legendary King Arthur and the extraction of the enchanted sword, Excalibur, from the stone, but who on earth is Charlie Hunnam? Sons of Anarchy fans will know the English actor as bikie, Jackson 'Jax' Teller, and women wish they knew him, as he was one of the original picks for Christian Grey in the first film instalment of 50 Shades of Grey. In the here and now, though, Hunnam is the man swinging Excalibur, the fabled mystical blade expunged from the rock in Guy Ritchie's King Arthur: Legend of the Sword.
If you're not familiar with Hunnam and his work, this is undisputedly the breakthrough gig that will put his name in much brighter lights. Now, like King Arthur, Hunnam is set to become a household name. Plucked from obscurity as a teenager, the now 37-year-old has battled his way to this juncture and it hasn't been fast, nor has it always been simple. If anyone knows the stark reality of professional acting, it is Hunnam, and landing the title role of King Arthur was itself like pulling the sword from the stone. Getting an initial audition was a struggle and only after a successful but hard-fought reading, was Ritchie eventually sold on the Newcastle native.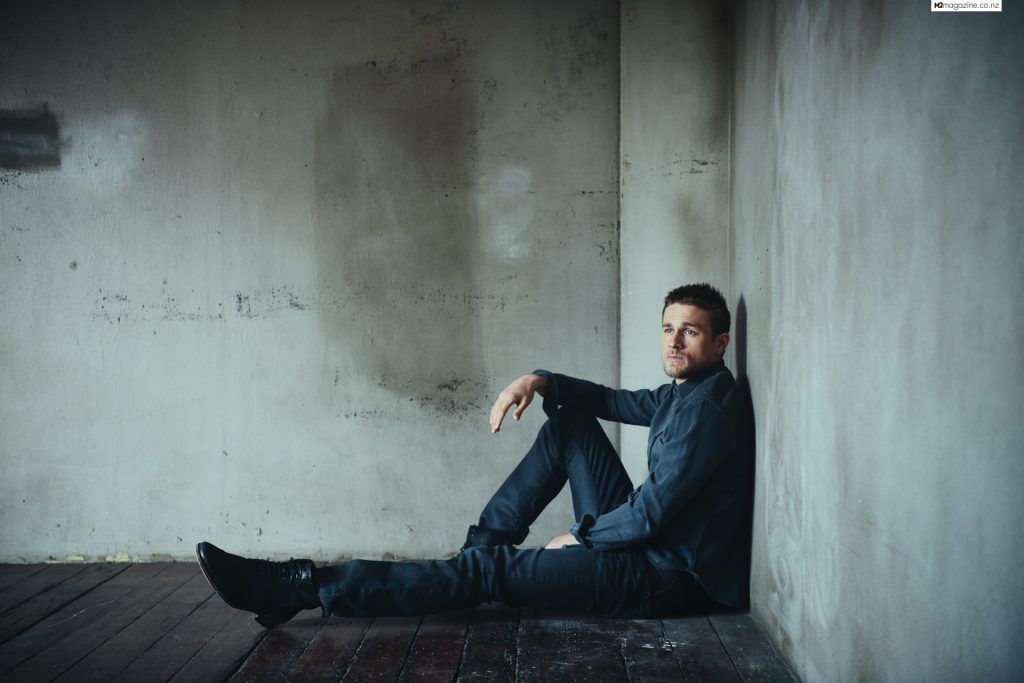 So, who is Charlie Hunnam and where did he come from exactly? If it is an unfamiliar name, it's because he's been a slow burner, learning his craft at the coalface – for almost 20 years, no less. A variety of roles have peppered his career, and this for a man who didn't have the normal beginnings of a Hollywood movie star, literally stumbling into the spotlight. Not your average introduction to showbiz, a drunk night out buying shoes on Christmas Eve, of all things, had him noticed by a production manager for English drama, Byker Grove. It wasn't the only time Hunnam's good looks had been noticed – he'd had a spell of modelling as a 17-year-old, but it didn't resonate and he headed off towards a degree in the theory and history of film at the University of Cumbria.
But after three episodes on Byker Grove, Hunnam landed himself a main role. He was thrown in the deep end in the British series Queer as Folk, cast as a gay 15-year-old rebel – a tricky second-up role. The big break realised his talents for acting and enabled him to move onto other projects, which in time included writing his own screenplays. Soon after Queer as Folk, Hunnam scored lead and main acting jobs in local, low-budget TV affairs before moving to Los Angeles and trying his luck with American productions. And although he didn't land a role after auditioning for Dawson's Creek, he did meet his first wife, Katharine Towne, in 1999. Roles on Young Americans and Undeclared arrived to give Hunnam a footprint in the US market, but his attention soon turned to movies. If he couldn't work with Katie Holmes on Dawson's Creek, he starred alongside her in the 2002 thriller Abandon, which led to the title role in Nicholas Nickleby.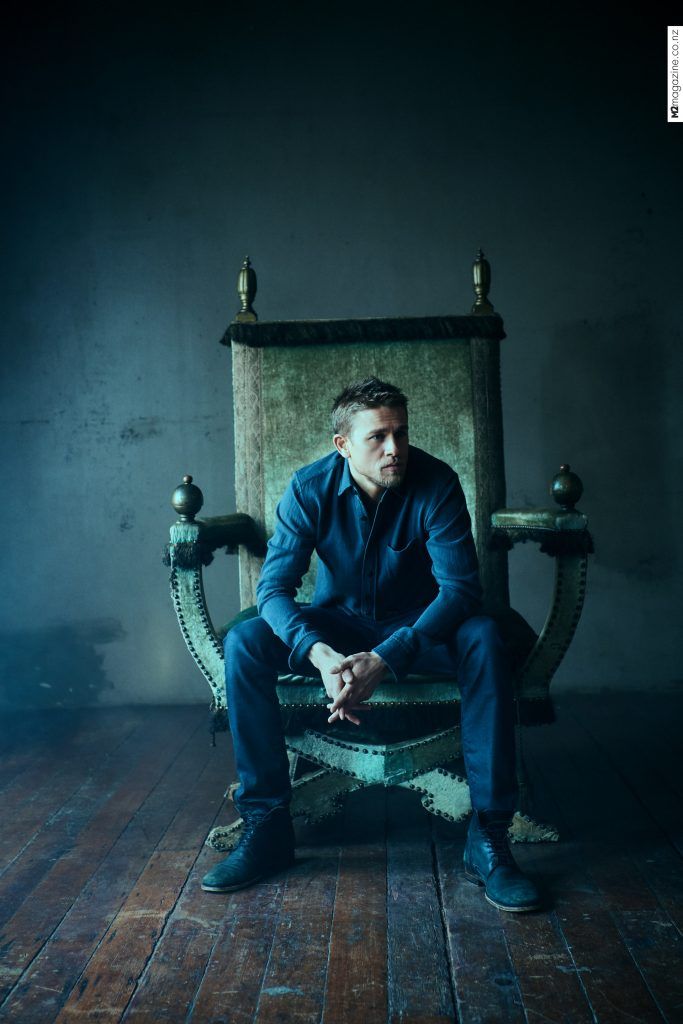 Arguably Hunnam's biggest breakthrough in the US was featuring in the 2005 civil war epic, Cold Mountain. This would be the start of his working relationship with fellow Brit, Jude Law, and exposed him to the wider American audience. It goes without saying that a good old war movie in the US is a good way to promote yourself. If he thought he had made it, though… Hunnam had a long way to go and he was a prime example of learning the hard way about the realities of crafting an acting career from the ground up. He was, however, heading in the right direction and making his own bed. He had proven himself able to tackle reasonably difficult characters, many with a dark or unique edge. His burgeoning skillset and profile wasn't going unnoticed and he got his lucky break in the shape of Jax Teller, the bikie protagonist and vice-president of a motorcycle gang on Sons of Anarchy. (He'd learnt to ride a motorbike on the set of Children of Men two years earlier.) For seven Anarchy seasons, the role stopped him from taking on other scripts, including the 50 Shades, amongst others, but allowed him to come out the other side with a striking portfolio and launching pad for bigger and better projects. If the public didn't know Charlie Hunnam, they at least knew who Jax Teller was, the inevitable result of being on a long-running TV show. Bryan Cranston of Breaking Bad fame is arguably more recognisable now as meth cook, Walter White.
While Hunnam may be seen as a leftfield or unpredictable choice for King Arthur, he had begun to build his feature movie CV, especially in the case of Pacific Rim, an award-winning sci-fi spectacular directed by Guillermo del Toro. On a character level, Hunnam had the ability to display depth and intensity, and his time on Anarchy proved to have been extremely formative. He also had the right appearance to star as Arthur and could cope with the physicality required of the role. For an actor, in the US at least, being handsome, able to handle a weapon and fight credibly are as important as remembering the lines.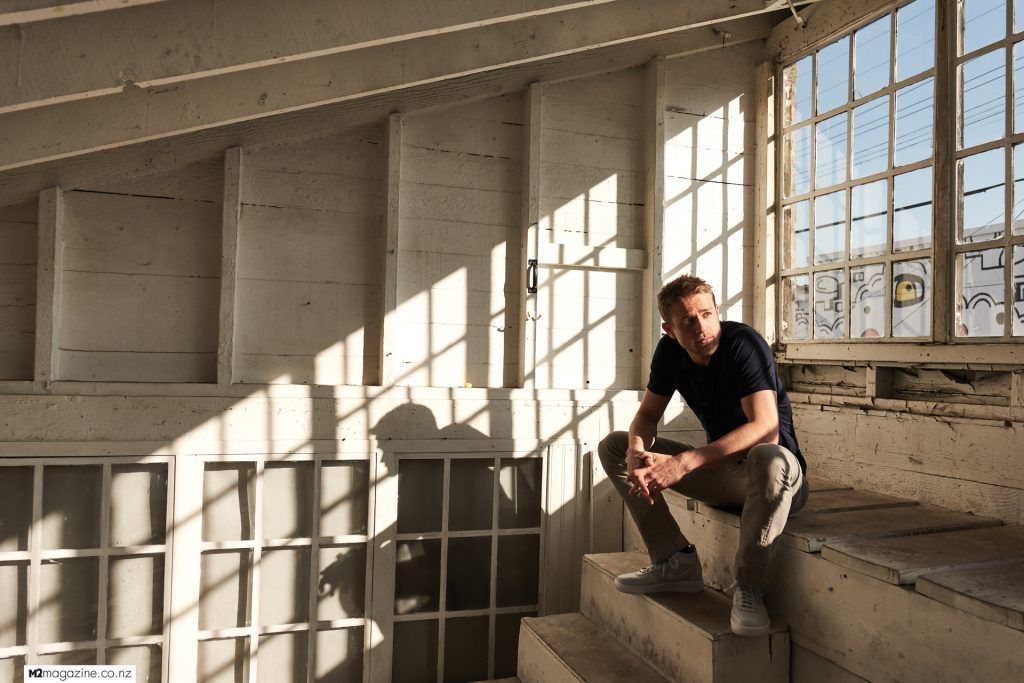 In the case of King Arthur, these were some of the things in Hunnam's favour, even if he struggled initially to get his foot in the director's door. Ritchie's take on Arthur was that of a reluctant hero who had very troublesome human elements borne of a tough upbringing. Arthur had to overcome his fear in order to become heroic, something that Hunnam channelled during filming. The depth aspect was something that Ritchie was big on, evident in the imperfect and enigmatic Sherlock Holmes, who had failings that many a man could relate to. After casting Jude Law as the despotic Vortigern who killed Arthur's parents, Ritchie saw Hunnam as the suitable antithesis – rugged and down to earth – just right for a medieval hero on a revenge mission. Honest and down-to-earth are descriptions regularly attributed to Hunnam, and his time spent as a normal boy and not being an acting prodigy from a young age could help explain this.
With the actors cast accordingly, it wouldn't be a medieval movie if it wasn't staged where the King Arthur legend began. Filmed entirely in the United Kingdom, Ritchie took the film through the Scottish Highlands, Windsor Great Park in Surrey, the north of Wales and various natural landscapes of the British Isles. It was only right that the grandeur and authenticity of the scenery matched the epic nature of the film. It was also a homecoming of sorts for Hunnam, who had lived in the US for the best part of 20 years. Camping out on the Arthur set in Wales became a highlight of the production for him, along with the emphasis Ritchie placed on enjoying what they did. The final product then?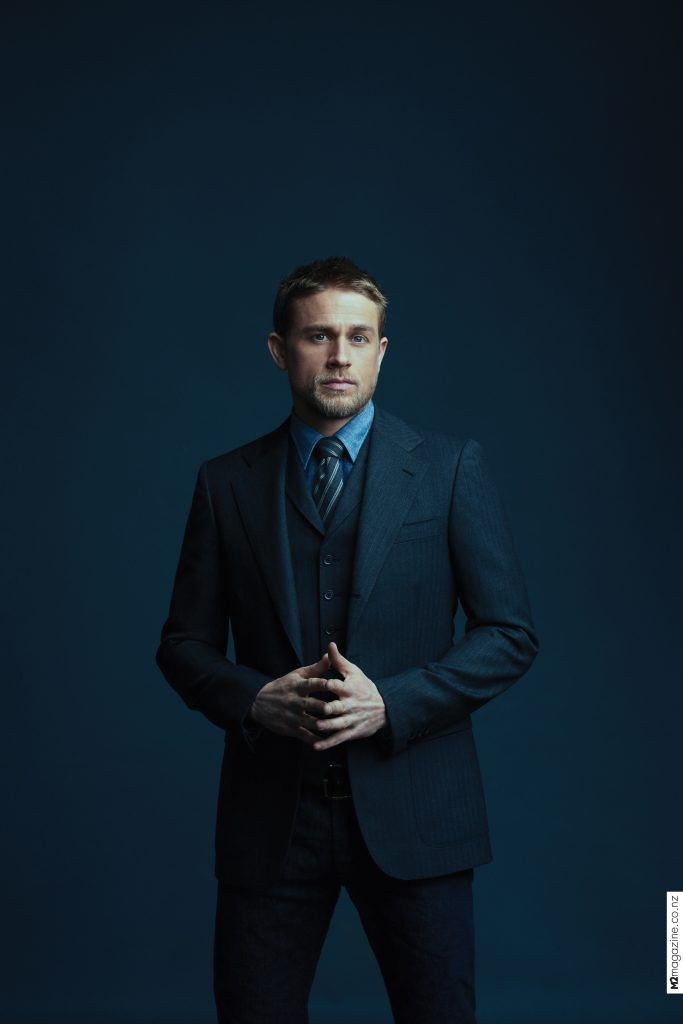 Early on, the film veered from the initial concept, which was always going to challenge the accepted norm of the King Arthur legend. Naturally, Ritchie as director would see to that, and tweaking on the fly caused delays, but he also produced a finished product in his mould. "We set out to make a different film than we ended up with," Hunnam told USA Today, saying that the original tone of the movie was not as colourful as it ended up. "Guy had wanted to do something creatively that was a departure from what he'd been doing over the past few movies," he continued, painting a picture of what could be expected in the theatre. "Everybody sort of got into the Guy Ritchie cheeky, fun mentality."
Whether it hits the spot is yet to be seen, but for Hunnam at least, the career path doesn't finish with this King Arthur film, but will likely continue on the five to potentially follow. Building a successful franchise requires the continuity of its star actors and actresses and, for Hunnam and his personal adventure in film, it has – to a degree – been a case of right place, right time and right choices. "I have 60 years to make the money, but the choices I make in the next five years are really going to define my career," he stated prior to his time on Sons of Anarchy; and those choices have so far worked for him. His decisions to date have been on the money, not for it; and timing has been the biggest factor in Hunnam's life as an actor so far. The story would have been completely different had he not been buying shoes for his brother 20 years ago. However, it was also his drive and determination that have led him to fulfilling his potential. He explains how landing the King Arthur throne came about and what it's like working with the unique Guy Ritchie.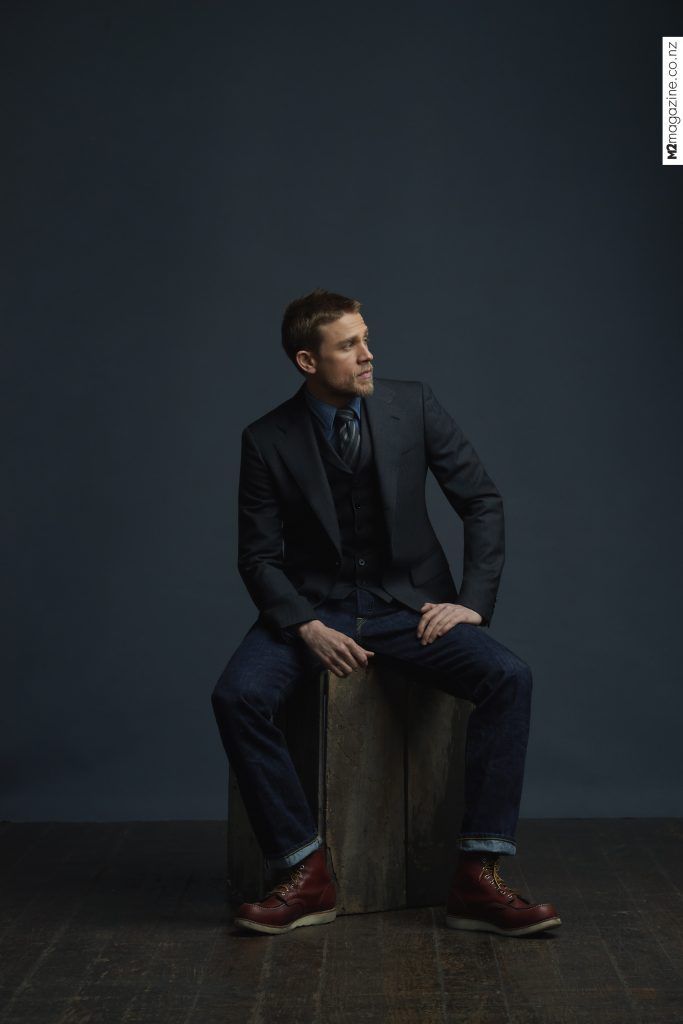 You talked on set about fighting your way into this role, because you weren't at the top of director Guy Ritchie's list, initially.
I don't think I was even middle of his list!Guy flat-out said he didn't want to see me. I thought: 'Wait, he's not even going to give me audition?! The hell with that! That's outrageous.' We knew a lot of the same people, and before this film even came up, I kept hearing from friends that Guy and I should work together. So I had this construct in my mind that Guy and I were already pals. I wanted him to at least have a cup of tea with me. Finally, Guy invited me to read for him, and then read again with some other actors. A week later I got the call and Guy said: 'Alright, f******, you got the role.' I was both surprised and overjoyed.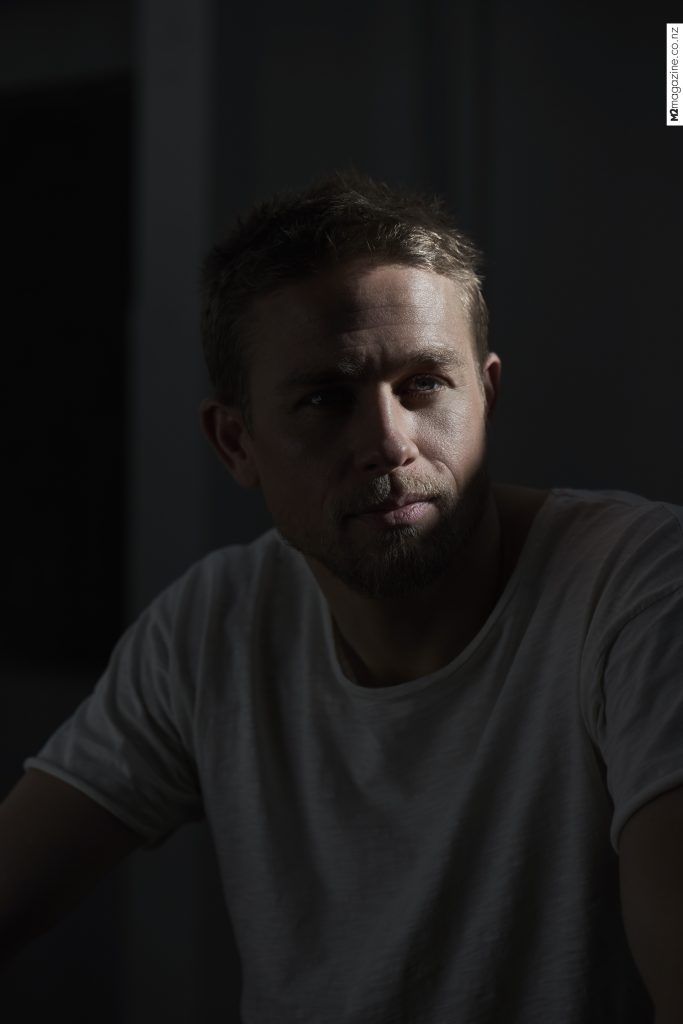 You've done big movies before, but this film takes to it to a new level.
It does, but I try to not get intimidated by that. Ultimately, you just have to push that aside and focus on the story.  I just worked as closely as I could with Guy, and on having fun. He saw that I could be a little too exacting or too tough on myself, so his only imperative was that we both have fun every day and enjoy what we're doing. He was confident that if we enjoyed the process, he knew he could put something together that's going to be enjoyable for an audience. That was a pretty lovely directive, and it really did help me relax. There's something very stable and self-assured about Guy and his process. So I just followed his lead.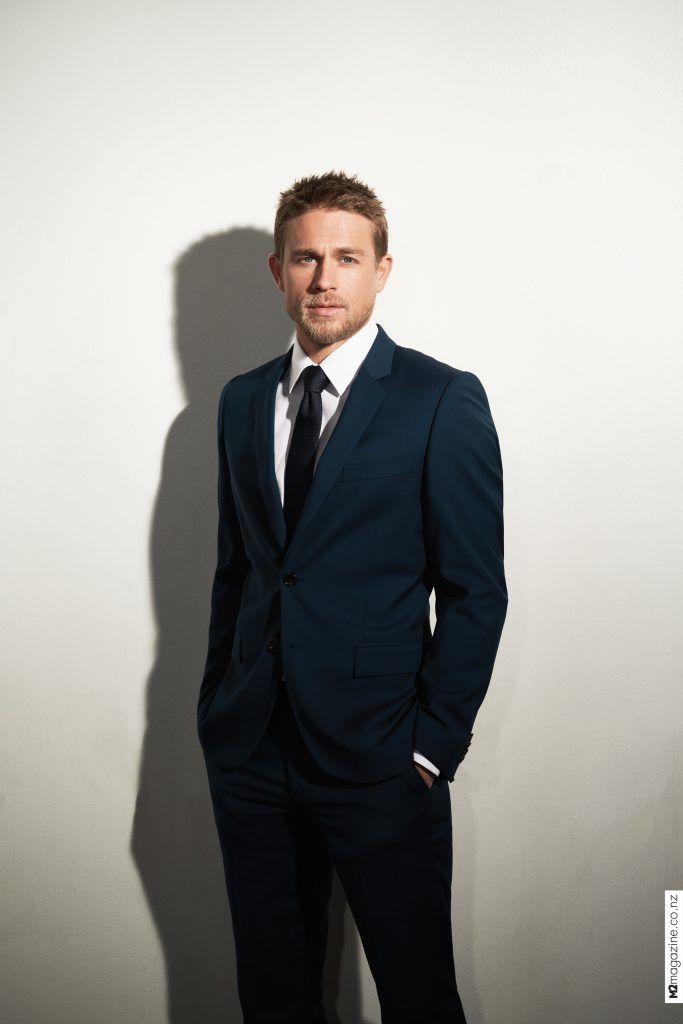 Is it true that Guy has a log cabin trailer, and that you camped out together on location?
Yes, he does have an exceptionally cosy trailer. It's very difficult to get him out once he's got the log fire going and some eggs cooking on the stove. Guy creates this dynamic wherever he goes.
The camping was wonderful. I'd always dreamed about what it would be like to just live around a film set and not be taken out of it. This was that experience for a brief period of time. We were in Wales for three weeks, but we all lived together in these little caravans by a lake. Some of us would jump in the icy lake every morning at 6am for what we lovingly referred to as the Plunge of Death. Guy would come out of the cabin and start talking about the day's filming, and we'd have breakfast together and walk from our trailer onto the set. Before we knew it, we were in the zone and doing our thing. It was a lovely way to make a film.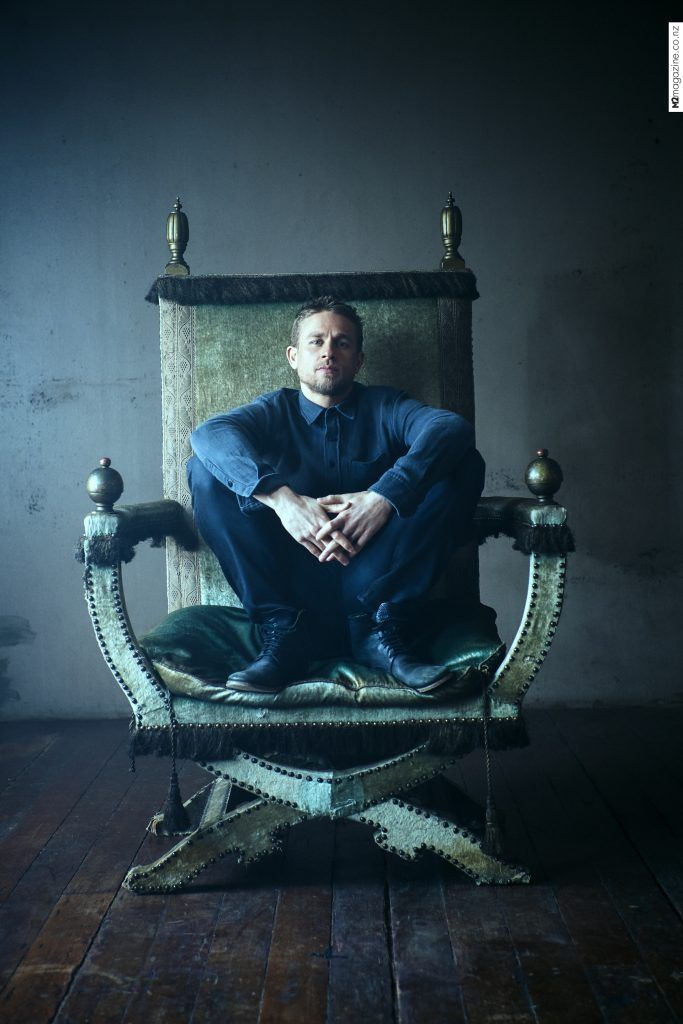 What sort of training did you have to do for the role?
Over the six-month period of shooting King Arthur: Legend of the Sword, my size fluctuated a little bit, but I actually got to be the biggest I've ever been on the film. I put on a good 9 kilos. It involved going to the gym, lifting weights, eating lots and lots of food – particularly protein – and repeating the process until my muscles were big and swollen. But I had fun with it. I mixed it up, did some boxing and, obviously, was very active learning sword fighting and stunts.
But for me, the least interesting aspect of exercise is the physical effect. What's really exciting is the mental, psychological, emotional aspect of exercise. You feel a significant difference in how you feel in your day-to-day life when you stop working out.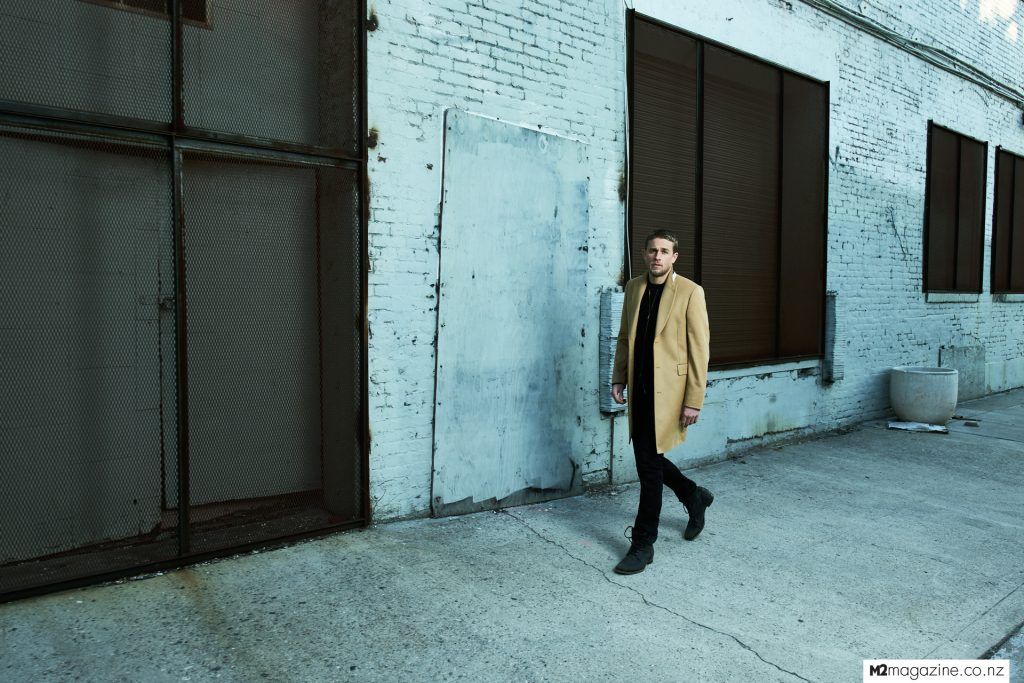 Did you have a favourite scene to play in the film?
I will always love a bit of a giggle up with the chaps, so [I loved] all of the scenes with the boys – Djimon Hounsou [Sir Bedivere], Kingsley Ben-Adir [Wetstick], Neil Maskell [Back Lack] and Aidan Gillen [Goosefat Bill], who I'd worked with years ago in Queer as Folk.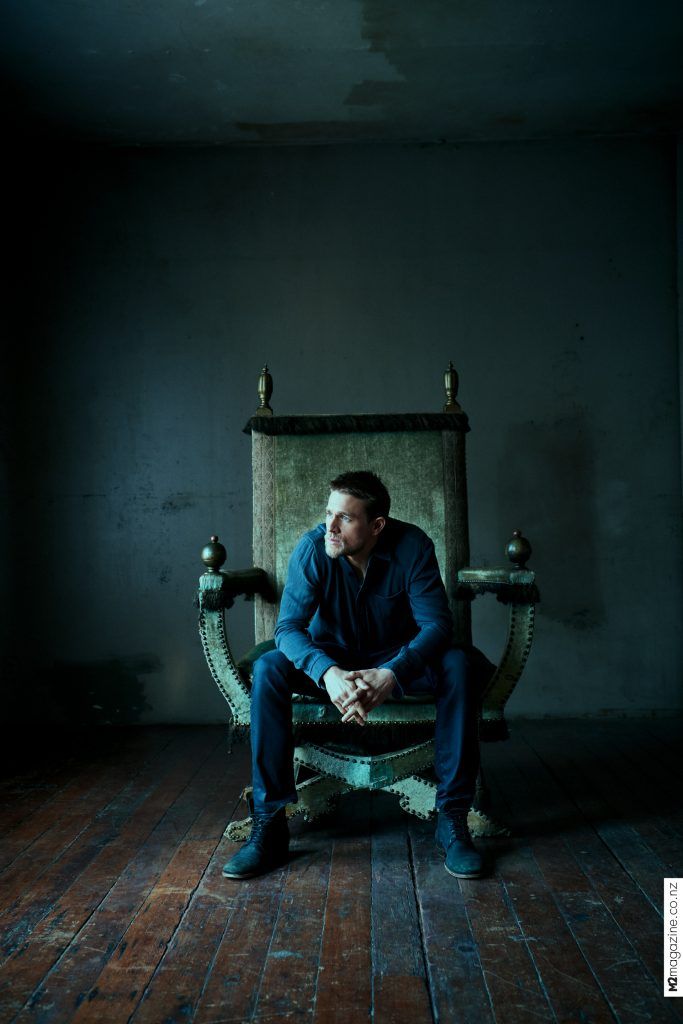 Do you relate to Arthur?
The thing that really interested me and Guy, and which is inherent in the Arthurian legend, is the idea that the challenges we face are only given weight by our fears. It was exciting, to both of us, to distil Arthur's journey to the concept that he must conquer his innermost fears to construct the self-belief to allow him to conquer any external challenge. That's the basic journey that Arthur takes in this film.
It's the classic Hero's Journey. You get this call to duty, which you resist due to fear. Then you go through several trials to overcome those fears and build up the confidence and skill set to be able to conquer the dragon at the end of the journey. I'm a huge fan of Joseph Campbell's The Hero with a Thousand Faces, which is basically every folktale distilled to the seven or eight stories that we keep telling ourselves to make sense of the human condition.