You're out for dinner and feeling adventurous, it's time to try something new! Browsing the wine list you flick past the usual suspects, Sparkling, Chardonnay, Sauvignon Blanc, Pinot Gris and you stop at the wines listed as "Other", or perhaps it's called "Unique Wines" or "Interesting Varieties". No matter the name, here is where you find the misfits, the wines that give interest but aren't popular enough to have more than one or two of them. Here is where you find some real superstars on a wine list.
Marlborough
Babich Organic Albariño 2017
Albariño (pronounced alba-reen-yo) is widely planted in Spain where this high quality, high acid variety can be made in a light, crisp, dry and fruity style which matches perfectly with their seafood dishes through to a fuller, richer, textural wine.
In 1916, Babich founder Josip Babich produced his first wines, three generations later Babich is known worldwide for producing excellent New Zealand wine. The Albariño is a single vineyard expression that comes from the Certified Organic Headwater Vineyard in the Wairau Valley. The vines were planted in 2011 and around 500 dozen bottles are produced each year.
Medium lemon in colour, the aromas are big and powerful with citrus and hints of tropical fruits giving way to a fine minerality. The palate is rich and luscious, full of ripe stone fruits and florals, the dazzling acidity gives the wine structure and balance.
Hawke's Bay
Te Mata Gamay Noir 2018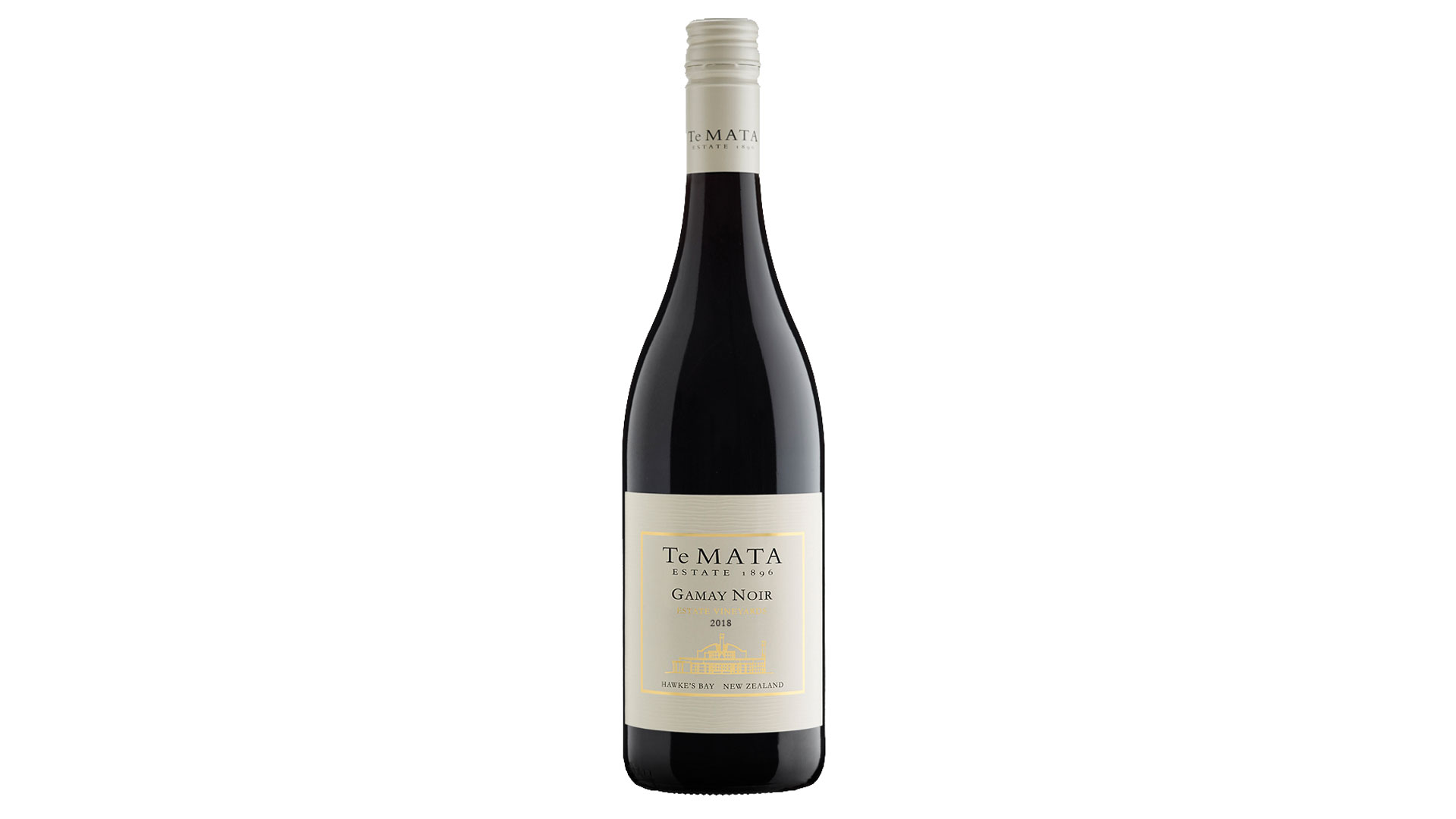 Gamay's homeland is Beaujolais, South of Burgundy in France. It is currently experiencing a resurgence in popularity with Cru Beaujolais having stolen the hearts of wine lovers around the world. Light in body, with primary red fruit flavours, Gamay is the perfect summer red wine.
Te Mata, established in 1896 is a highly regarded family owned estate that has a reputation for crafting quality premium wines from the Hawke's Bay. The Gamay is a single vineyard wine from the Woodthorpe Terraces, made using carbonic maceration and traditional fermentation to produce a lively red wine.
The wine is bright, pale ruby with delicate aromas of juicy red cherries, raspberries and plum with rose petals and subtle spice. The palate is a combination of fresh, zingy crunchy red fruits, dusty well integrated tannins with underlying dark spices and refreshing acidity.
Central Otago
Mount Edward Pinot Blanc 2018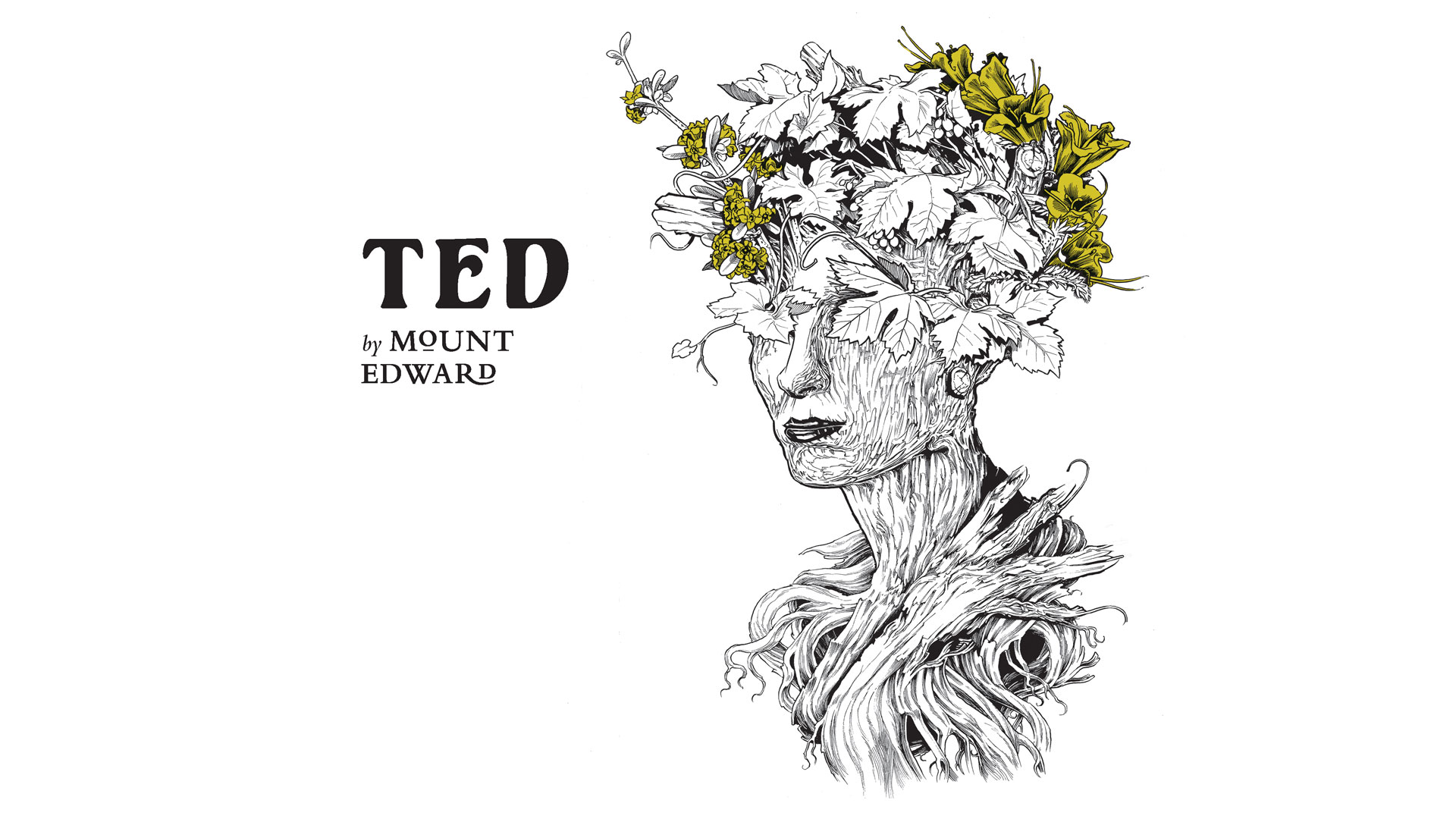 The grape variety Pinot Blanc is a mutation of Pinot Noir, some of the world's best examples come from Alsace in Northern France, it can also be found in Italy, Germany and Austria. A versatile variety, you are likely to find apple, citrus, floral and nutty flavours.
Mount Edward have an unwavering dedication to producing elegant, vibrant wines from their certified organic estate and managed vineyards. Taking a "less is more" approach to winemaking, their wines are fermented using indigenous yeast and bottled unfined and unfiltered, producing textural wines that reflect the sites from which they came.
A pale yellow the aromatics are stunning, delicious crunchy green apple with delicate florals and citrus. The wine has a lovely creamy texture with flavours of white peach, citrus and a mineral finish that lingers on the palate.
Otago
Amisfield Chenin Blanc 2018 Central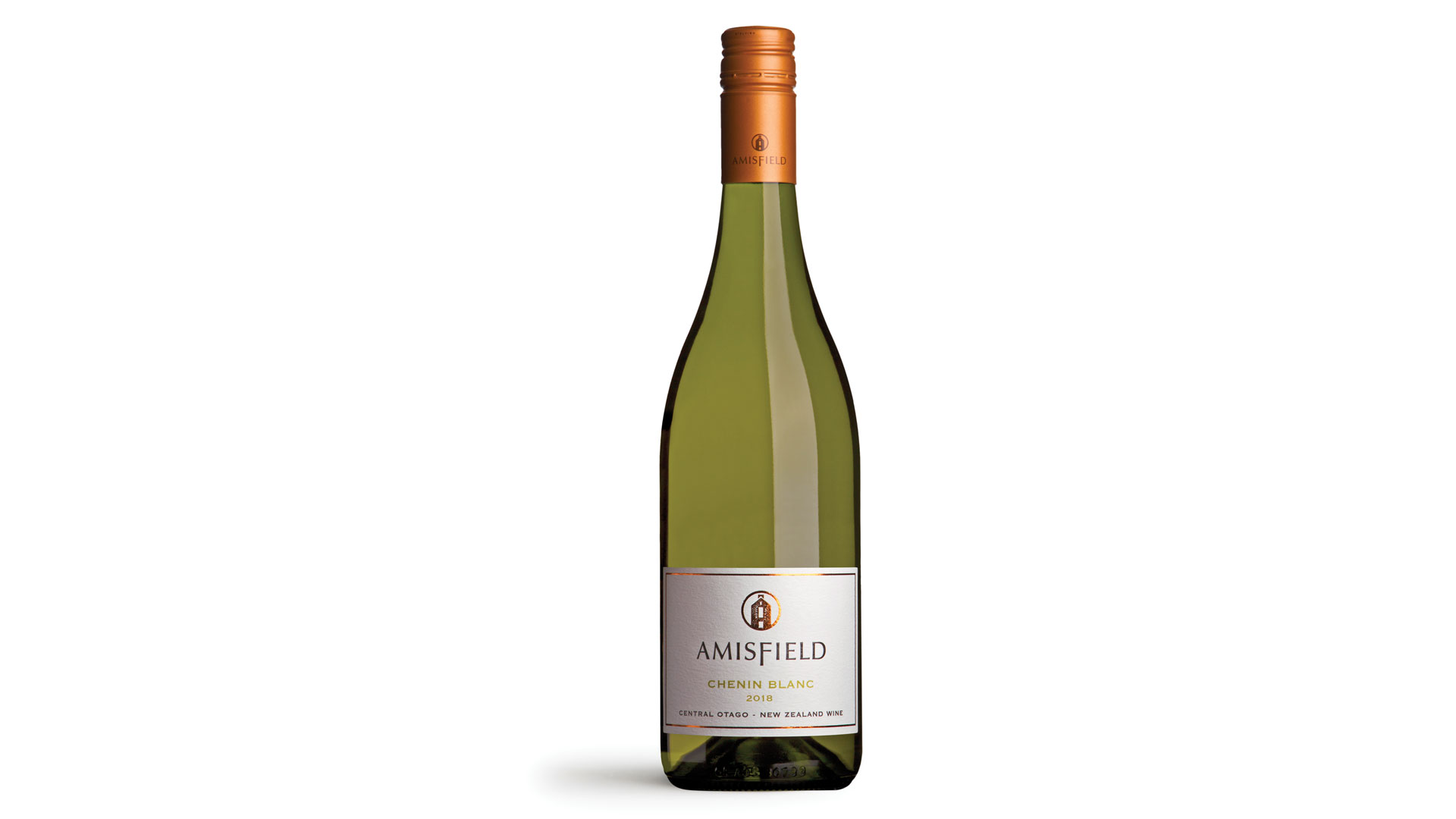 Chenin Blanc is a hugely versatile grape variety. Chenin is widely planted in South Africa but its popularity began in the cool climate area of the Loire in France where it has been grown for hundreds of years and has vast aging potential, I recently tasted a 1985 that was drinking beautifully. It is a favourite of Sommeliers due to its potential for wine and food pairing.
Amisfield's first vines were planted in 1999, it is now one of the largest single estate vineyards in Central Otago and is currently in conversion to becoming Certified Organic, which takes three years to complete. Winemaker Dr Stephanie Lambert consistently produces high quality, well made wines that are a true reflection of their site. I recommend enjoying them at the Amisfield Bistro, the Trust the Chef menu is one of the best meals I've had in New Zealand.
A pale gold colour with pronounced aromas of baked apple, ripe peach and nectarine with hints of apricot, ginger and honeysuckle. The delightful aromas continue onto the palate and are accompanied by amazing texture, crisp acidity and a long lingering finish.
Marlborough
Yealands Single Vineyard Grüner Veltliner 2017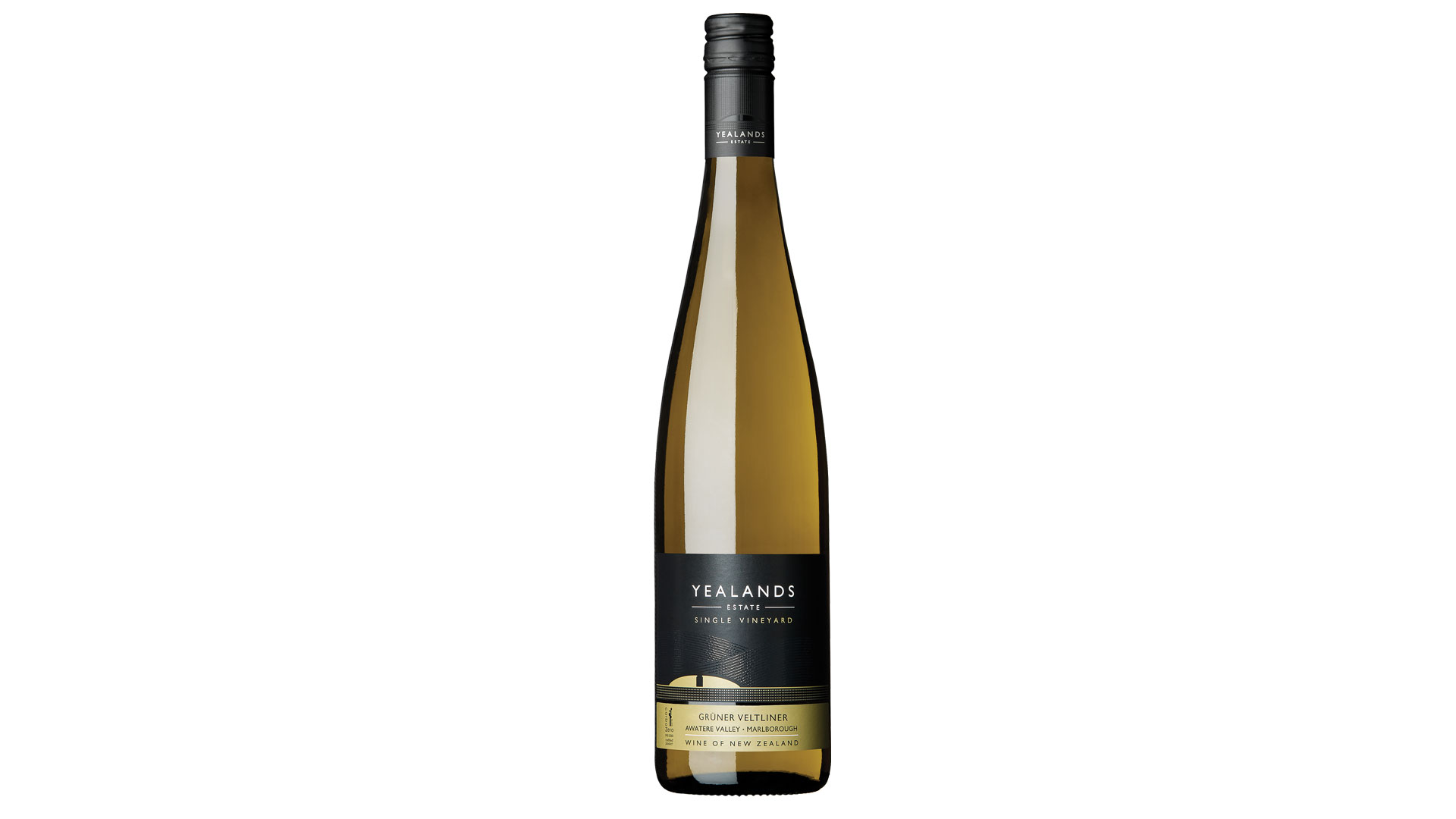 Grüner Veltliner is native to Austria and is its most widely planted grape variety. Classic Grüner has citrus and stone fruit accompanied by hints of white pepper with mineral and fresh vegetal notes. Fuller richer examples can be aged for many years developing complex flavours and aromas.
With the motto "Think Boldly, Tread Lightly" Peter Yealands vision was to become one of the worlds most sustainable vineyards. The impressively sized Marlborough site boasts Babydoll sheep to reduce the need for mowing, solar panels, wind turbines and is certified carbon zero. This wine comes from the Willowflat vineyard in the Awatere Valley.
A very pale yellow colour, there are pretty aromas of lemon, orange peel and white flowers followed by a hint of spice. The citrus shines through on the palate with touches of stone fruit, the beautifully fresh acidity cleanses the palate and leaves a spicy white pepper finish.
Muddy Water Pinotage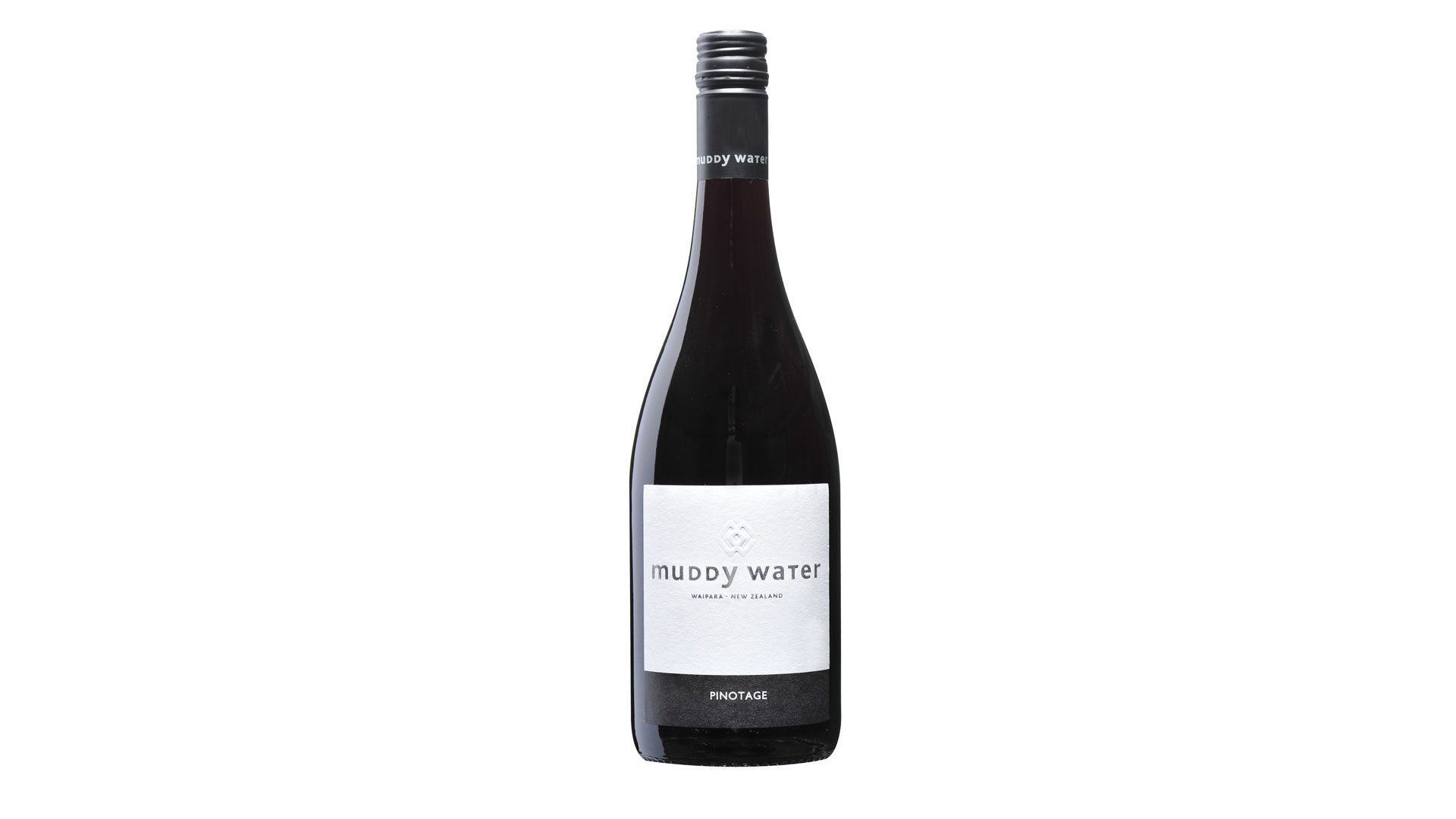 The name can lead you to believe it will be similar to Pinot Noir, but South Africa's signature variety, Pinotage is a crossing of Pinot Noir and Cinsault which produces big, bold wines full of intense dark fruit aromas and flavours.
Muddy Water released their first wines in 1996 and was soon recognised as one of the best producers in the Waipara region. With less than a hectare planted, Muddy Water's Pinotage is organically farmed and only produced when the fruit is ripened to perfection. The grapes are crushed by foot, aged in French oak and bottled unfined and unfiltered.
Medium ruby in colour with a purple hue, the aromas of intense blackberry, currant, bramble and a little liquorice literally jump from the glass. The palate holds powerful red and black berry flavours along with cinnamon and clove. The wine finishes with fine grained tannins and peppery spices.
Auckland
Villa Maria Ihumatao Organic Verdelho 2014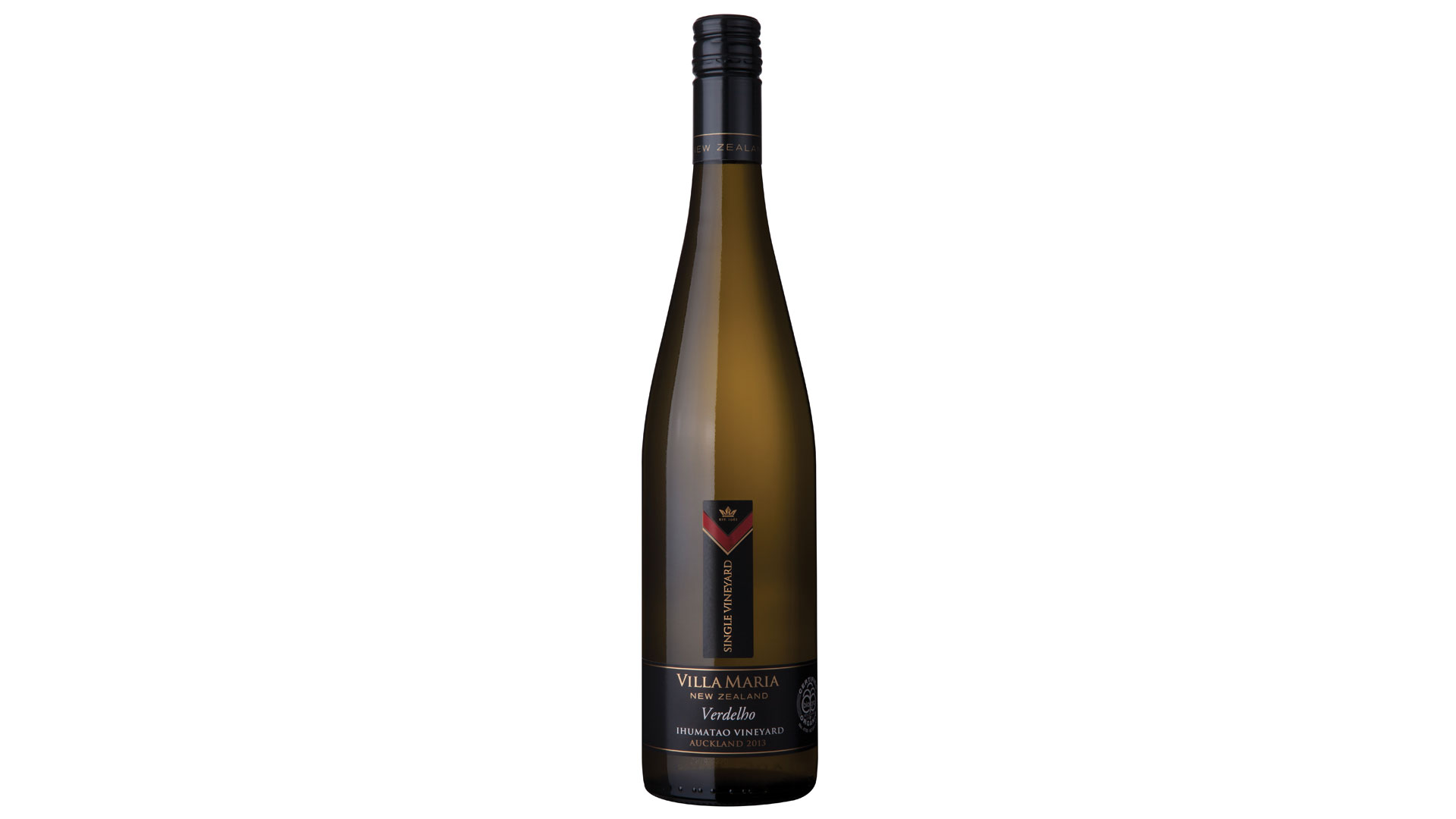 Known for being one of the noble varieties of Madeira, Verdelho (not to be confused with the Spanish Verdejo) is prominent in Australia. It is a simple, fruity and fresh wine with good acidity, in warmer climates or with bottle age the wine can have more tropical notes and hints of honeysuckle and ripe stone fruit.
Villa Maria was established in 1961 by Sir George Fistonich, it is now New Zealand's most awarded winery. Villa Maria have 28 different varieties planted in regions in the North and South Islands and 30% of their vineyards are certified organic. The Verdelho comes from the Ihumatao vineyard in Auckland, it has diverse soils and cooling winds from the Manukau Harbour.
Pale lemon in colour, the wine has mouth watering aromas of lemon, white peach, ripe pear, honeysuckle and spice. A very textural wine with complex flavours of lemon, lime and stone fruit. The wine finishes dry, with lifted acidity and a wonderful spiciness that remains on the palate.
Waimauku
West Brook Malbec 2016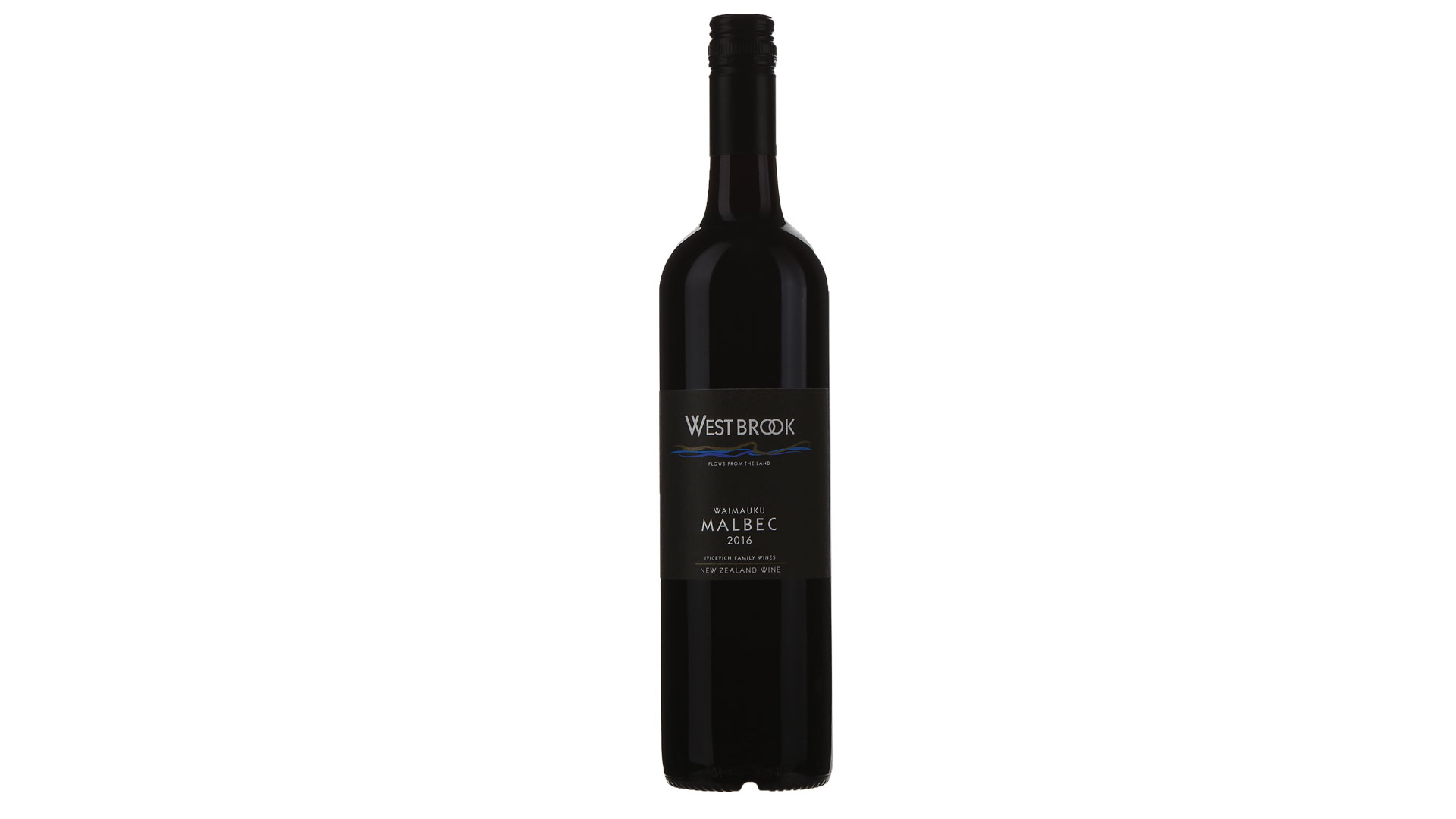 Originally native to South West France, where it is one of the varieties allowed to be in the blend of the red Bordeaux wines, Malbec is now the star of the Argentinian wine industry where it's made into very popular juicy, velvety wines.
West Brook's winery in Waimauku, west of Auckland was built in 1999 although first vines were planted in 1935. With vineyards in Marlborough and Auckland, charismatic winemaker James Rowan is passionate about producing wines with texture and elegance. The Malbec is handpicked, 100% destemmed and bottled unfined to showcase the nuances of this variety.
Deep ruby with a purple tinge, the intoxicating aromas of ripe Doris plum and juicy red fruits with dark chocolate and baking spices make me wish for a winter's night! This wine is bursting with concentrated red and dark fruit flavours, supple tannins and stunning acidity that pulls it all together.
A Rare Wine in Years to Come…
It is no secret that the 2017 harvest was extremely challenging for a lot of wine makers. I recall travelling through Hawkes Bay in late March, when most of the grapes should have been harvested, seeing the grapes still sitting on the vines spoiling – the major weather bombs right on harvesting time making these grapes unviable.
It was undoubtedly a tough season for winemakers from Hawkes Bay to Marlborough, but fortunately for Te Mata Estate, since their inception, all their fruit is harvested by hand. This meant that through careful hand picking, hand sorting and barrel selection they have delivered another exceptional Coleraine from the 2107 vintage.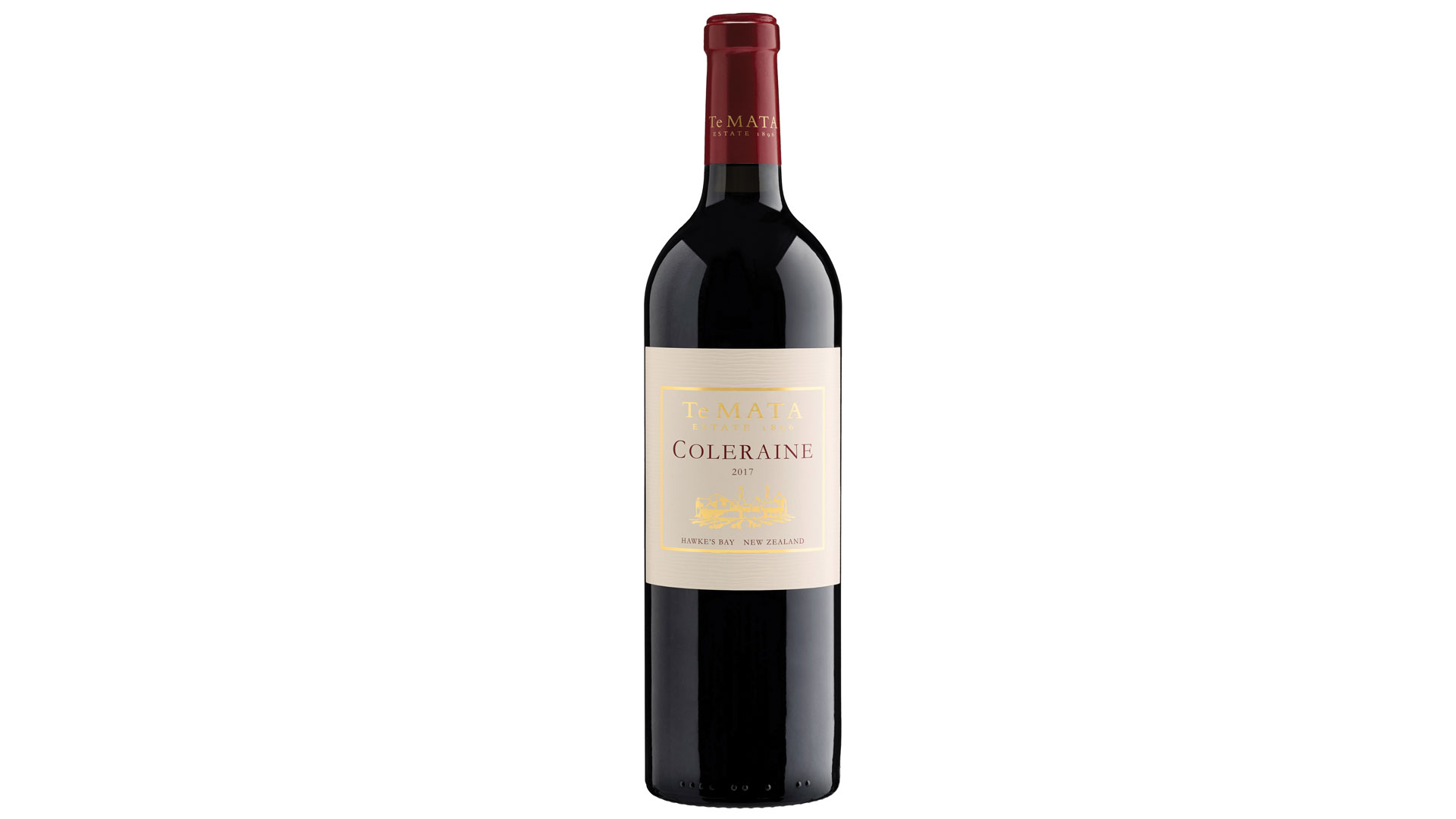 'A tiny vintage, with a soft, fresh ripe-fruit aspect that makes the wine more approachable now and a bit prettier and more floral than usual.' says Toby Buck of Te Mata Wines With a small vintage there will be a shortage of quality wine like this and demand is very high.
This will be a rare wine in years to come and could be a crucial addition to your vertical collection.
A 32-vintage 'vertical' collection of Coleraine fetched $19,000 recently in auction – that's almost $600 a bottle – the highest auction price achieved for any collection of New Zealand wine.