While the original DMC car company didn't last long it seems as though the nephew of automotive legend, John DeLorean has kept engineering in the family and has forged on toward the future. So now we have the DeLorean name emblazoned across the side of a personal VTOL (vertical take-off and landing) vehicle.
Designed for personal commuting the DeLorean DR-7 has an expected top speed of 385 km/h and a variable pitch option which could bring that speed to 480 km/h. For people who aren't trying to get to work in a fifth of their usual time there's a pleasant cruise speed of 240 km/h.
Hippies with cash to throw around will also be pleased. The DR-7 is being designed with zero emissions in mind. "Pairing a zero-emission modern electric power system with a lightweight yet highly stable platform, the vehicle that was once only of dreams – fast, efficient, and simple to operate, is finally becoming a reality."
"With an industry-first centerline twin vectoring propulsion system, stall-resistant canard wing, and multiple patent-pending features, our aircraft is intrinsically safer. With an incredibly low drag coefficient, the DR-7 maximizes range under fully electric power."
Fully extended the VTOL stretches to 20 feet. Although as a storage option you can fold it down to 7.5 feet.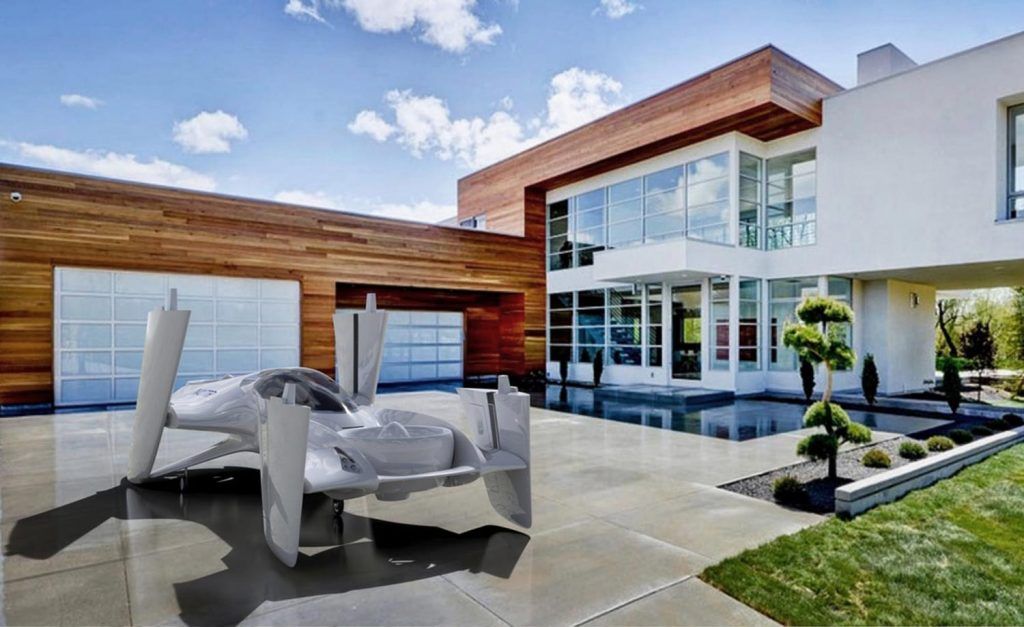 The idea was first patented in 2012 and has since gone through 6 concept iterations. In terms of having a working model earlier this year DeLorean stated  "We recently finished our proof-of-concept testing and engineering hand-off model (bootstrapped and angel funded) and have just begun to seek funding for the piloted prototype. We are in discussion now with a few established manufacturers to build this prototype and anticipate its construction within a year."
You better start saving up, the fixed-pitch option of the DR-7 is expected to set you back  between $250–300k.