The bloodiest war in human history, fought between the Allies and the Axis, lasted between 1939 and 1945. During these years, hundreds of tonnes of weaponry, rations and casualties were transported via diesel locomotives across railroads around the world.
A few of those armoured troop cars remain still in use today as tourist attractions, but one stands as something a bit different in Smoky Mountains near Maryville, Tennessee.
The Platform 1346 started its life as transport for cooks in the US army, and after a brief stint in the Vietnam War, made tracks for a late retirement in 2005 where it was auctioned off to a passionate holiday-home maker where they gutted it and remade it into an Airbnb that will blow your socks off.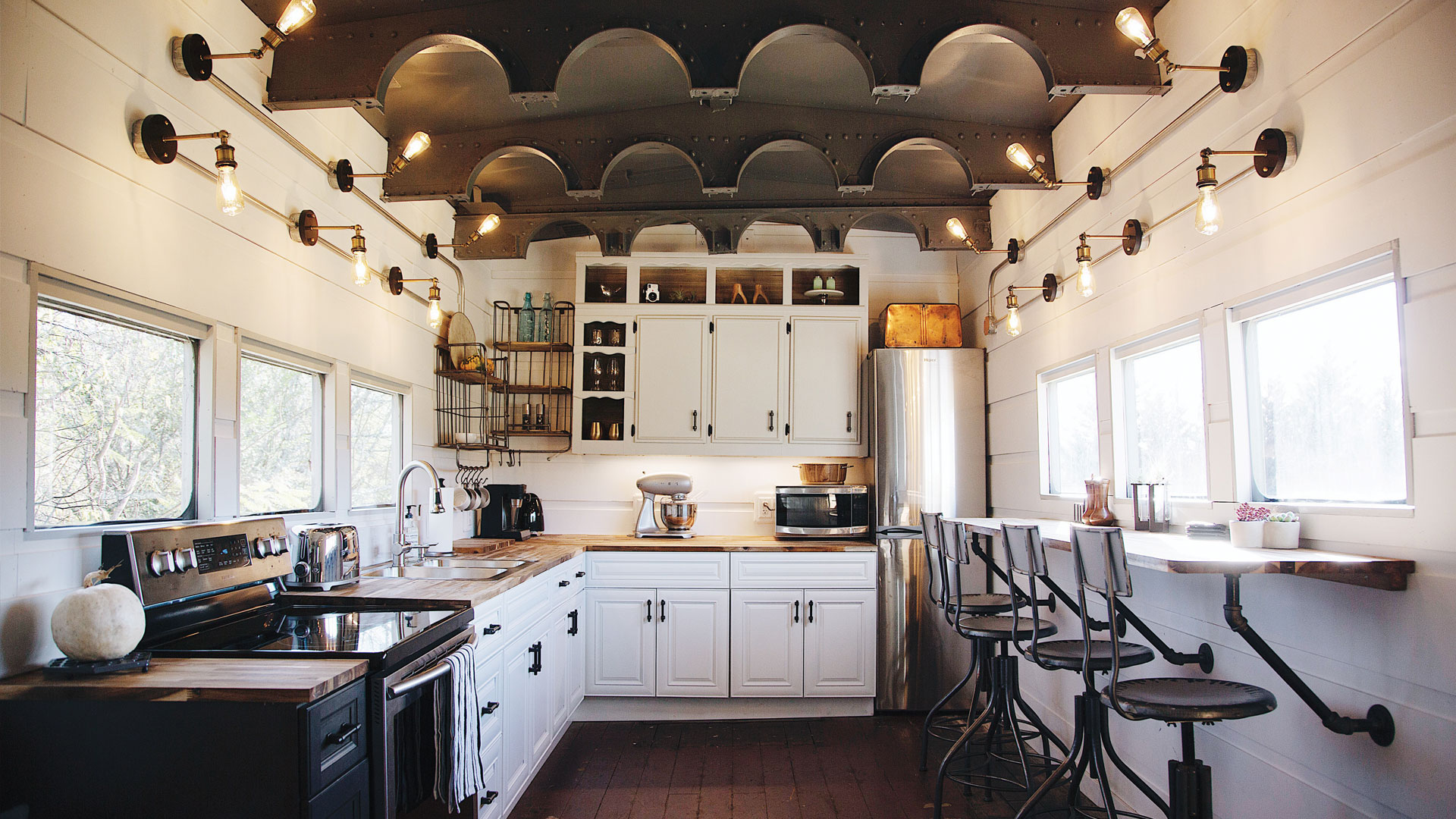 White walls and wooden floors – a seemingly rustic feel to a story-thick place. Large windows allow natural light to filter into the space, illuminating each corner of the space right up to the end where there's a fully-equipped kitchen. The bedroom is large and spacious, being able to fit in a queen-sized bed and pull-out sofa. The bathroom is big too, with enough room to fit in a claw bathtub. Fancy! Now available to rent for a vacation away, the car has a 5-star rating on Airbnb's website. If you're in Tennessee any time soon, go check out this groovy space for up to US$191 per week.