The M2 Summit is a live event series bringing the pages of M2 Magazine to life!

With a focus on Innovation, the Future of Work, Disruption, Strategy, Wellness and Technology, designed to keep you, your colleagues and your valued clients ahead of the game in a rapidly changing environment.

You will network with like-minded business professionals working on ideas and solutions to meet the challenges of growth in today's exciting world. Each event has 10 expert keynote thought leaders speaking on a variety of topics.

You will come away with actionable ideas, new business opportunities and new contacts for your innovation journey.

Our 2020 Auckland event is on Tuesday 3 Nov.

You can book single tickets or tables of 8.
The Schedule
Tuesday 3 November 2020
Cordis Hotel, Auckland CBD
Welcome by M2 Editor, Andre Rowell
"How to give a voice to young New Zealanders who are suffering with depression and suicide."
Jacob Skilling – Founder, The Broken Movement Trust
"The Future of Education"
David Cameron – CEO, LearnCoach
"What can a marathon teach you about running a business?"
Duncan Shand – Founder & CEO, YoungShand
"What is the future of food and how can New Zealand benefit?"
Dr. Clive Cornford – Plant Biology Researcher
"How to monetize your own data"
Kathryn Topp – CEO & Founder, Yabble
"How long can your business keep doing what it's doing?"
Mark Eltom – CEO, Core Innovation
"Re-Imagining Indigenous Tech Futures."
Kaye-Maree Dunn – Director, Indigital Blockchain Limited
"From small town New Zealand to global tech influence"
Andrew Flavell – Chief Technology Officer, Plexure
"What is the future of mobility?"
Lewis Mills – Head of Public Policy, Uber NZ
"Hackers don't break in, they log in – the basics of cyber security culture"
Hilary Walton – CISO, Kordia Group
Networking Cocktail Party
"The guests we hosted and myself had the opportunity to re-invest in ourselves & our businesses. It was about personal and business and we all got a lot out of it. During our usual workday we are busy, but the M2 Summit allowed use to re-calibrate. I was able to invite people I bump into in the industry that I wanted to spend more time with. The variety of topics & speakers made a valuable day, as opposed to just one speaker / one topic events – there was something to keep everyone engaged throughout the event".      – Reese Barragar, Senior Commercial Broker at Barfoot & Thompson Commercial.
I enjoyed the day and came away with several excellent take outs and a couple of good networking opportunities for follow up. Often when one attends such events, they are industry specific and themed, but what really made the day was the eclectic range of speakers covering a broad spectrum from start-ups to business stars with something to interest most people. I think the 20 min speaker format kept things interesting and moving as did the format and variety from individual speakers, to Andre interviewing some of the presenters. Well done to you and your team.
-Les Probert
Many thanks for the exceptional day! The broad range of speakers were inspirational, as were the amazing people that filled your audience. The venue was spot on and the food was awesome! I particularly enjoyed the format – fast moving that showcased the depth of talented people doing some incredible things both here and internationally. I'm looking forward to more.
-Peter Adams
What an inspirational start to a Wednesday, hearing Dave Letele aka the Brown Buttabean open the #m2successsummit. Love his message that health is the real wealth – it's not uncommon to forget this if we're too focused on our work life demands. A good reminder to stop making excuses for neglecting your physical and mental wellbeing (and with that, I'm leaving the office and heading off to play a game of netball!).
-Sally Vernon
Well done on an exceptional event. By far the best of its kind in New Zealand. Can't wait for the next one.
-Melanie Reece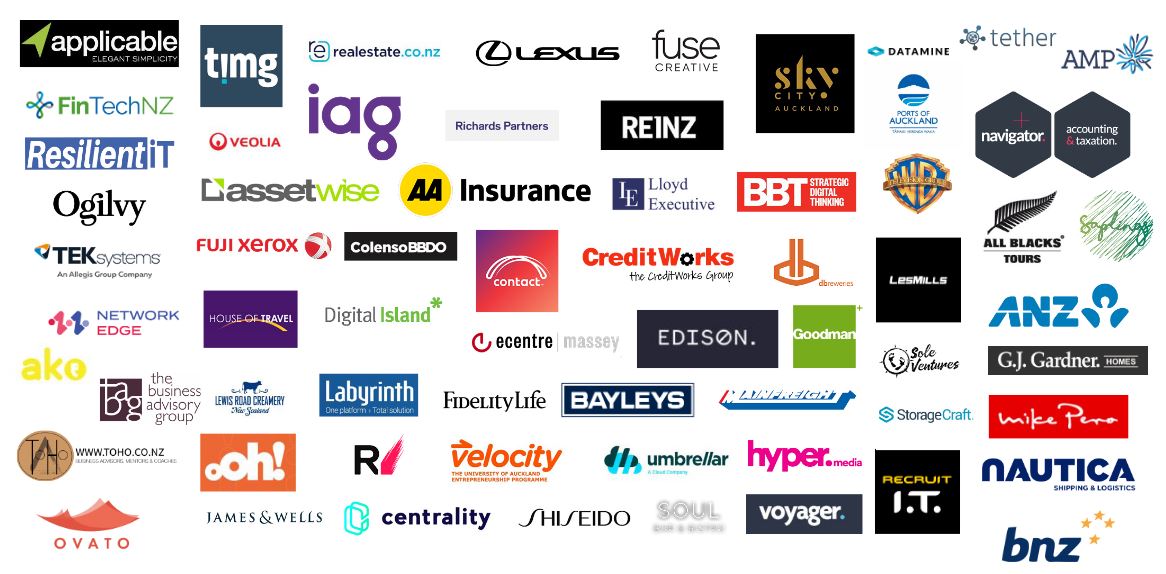 Each ticket includes:
– Learnings and advice from 10 inspiring speakers
– Network opportunities throughout the day with like-minded people
– Lunch included
– Further networking opportunitites at the cocktail function (drinks included)
– A 1 year M2 Subscription including a summary of the event, all the speakers & image galleries
Held at Cordis Hotel, Auckland CBD
How we're hosting a safe event
We're taking appropriate measures to ensure your safety at M2 Summit by working closely with the Cordis Hotel to provide a safe and seamless event. 
Everything will be planned according to the best interest of our attendees, also taking into consideration the rules and regulations advised by the Government at the time of the event. 
Areas we will focus on for the event. and that we are working on with The Cordis include:
– Advance online registration and managed contact tracing
– 5 star sanitisation and hygiene practices
– Appropriate seating arrangements
– A table service menu and table drinks service
– Signage to remind all attendees of the current safety requirements
If you have any questions around what we are doing to keep you, our staff and the Cordis team safe, please don't hesitate to reach out to fleur@m2now.co.nz