It's a given that pop acts are going to have a shelf life of about five minutes. In 2007 when Paramore, My Chemical Romance, and Maroon 5 were stalking the charts, no one was expecting that any of them would still be relevant in 11 years. But here we are and Maroon 5 is once again at the top of the charts with their video "Girls Like You". No sign of those other two though.
It's hard for a male pop act to remain relevant in our shifting landscape. You can't change gears and go from virgin innocence to BDSM whipping like the girls can to get some more views. But reinvention is still necessary, the sound of pop changes with time and with the weight of a full band, you can't just follow every little trend without looking like a major sellout.
But somehow the California-based Maroon 5 and it's seven dwarfs members have managed it. Frontman and singer Adam Levine has tirelessly remained in the public consciousness through hosting The Voice, acting gigs in American Horror Story, a menswear collection, and even the brand ambassador for Y Eau de Parfum, by Yves Saint Laurent Beauté. He's diversified himself into an all out entrepreneur and brand.
A mint condition unopened Adam Levine is worth $60 million on the black market. While a lot of that cash comes from the lineup of hits him and his crew have smashed out over the course of the 00's and 10's, plenty of it comes in through his role on The Voice where he earns about $6 million a season.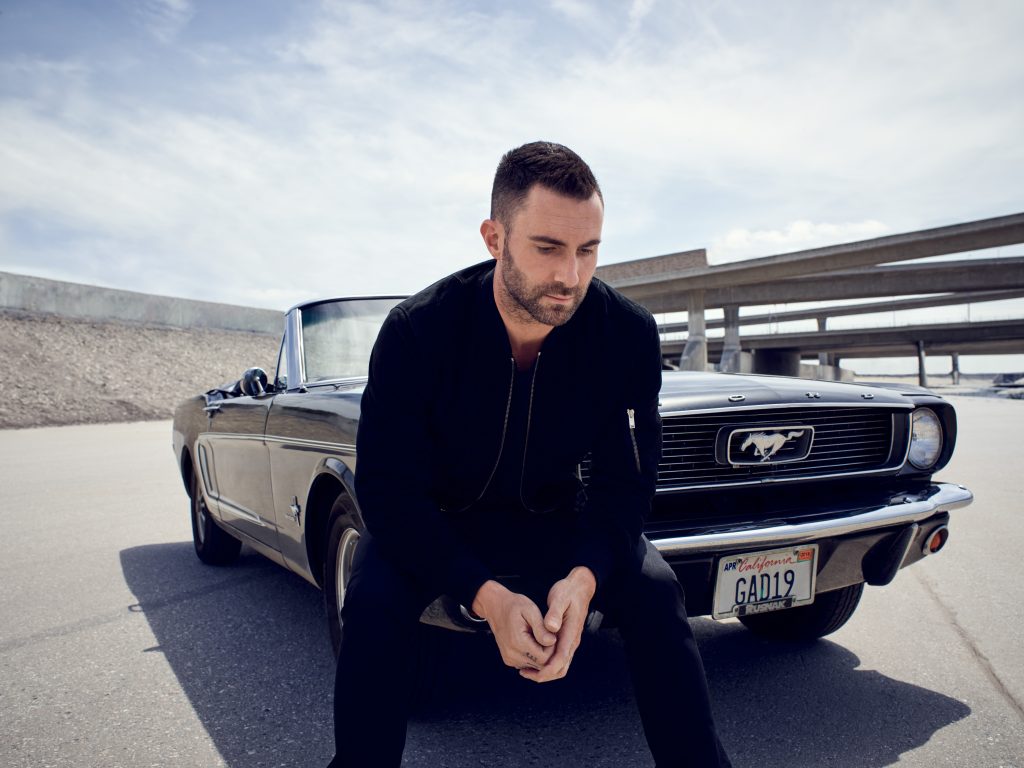 This isn't to say it's been an easy ride for Levine. Earning millions doesn't happen overnight.
While his high school band Kara's Flowers is normally attributed as his first band, casting back even further a couple years you could find him performing as a 12-year-old in a band called Blurred Vision as a guitarist at legendary venue The Troubadour. The spot has been a pivotal location for names like Elton John, The Eagles, and Kelly Clarkson. It's hard to say it was destiny for the prepubescent Levine though. While the gig was a highlight in his young life at the time, it was tempered by the reality outside.
"It was actually, strangely enough, the night [in 1992] that the riots in LA broke out. We weren't really supposed to go anywhere. My mother had vivid stories of driving to the place in West Hollywood to see us play. People were shaking and rocking her car. It freaked her out," Levine told Smile Magazine.
Dubbed the Battle of Los Angeles, mass rioting, looting, and arson had broken out after four police officers were acquitted for beating the crap out of one Rodney King for speeding. A local had filmed the exchange from his balcony and had subsequently sent it to the news. How much has changed, huh? The ensuing violence through the city left 63 dead and well over 2,000 injured.
"It was a sad day. It's sad that I have to remember the greatest day of my young life as one of the worst days in LA's history."
A week later he got kicked from the band.
His next attempt at a band was in high school back in 1994 with a bunch of school mates. Kara's Flowers, as it was called, didn't last long. But they managed to get signed, which is more than most of us can say for our high school bands. In what seems like a scene devised for a movie, producer Tommy Allen was walking his dog along a beach in Malibu when he heard the sweet siren calls of a teen band waft out of a party. He dug the tunes so much, he gatecrashed, introduced himself and was surprised it was a bunch of teenagers. Allen was the young bands introduction to the professional world of music.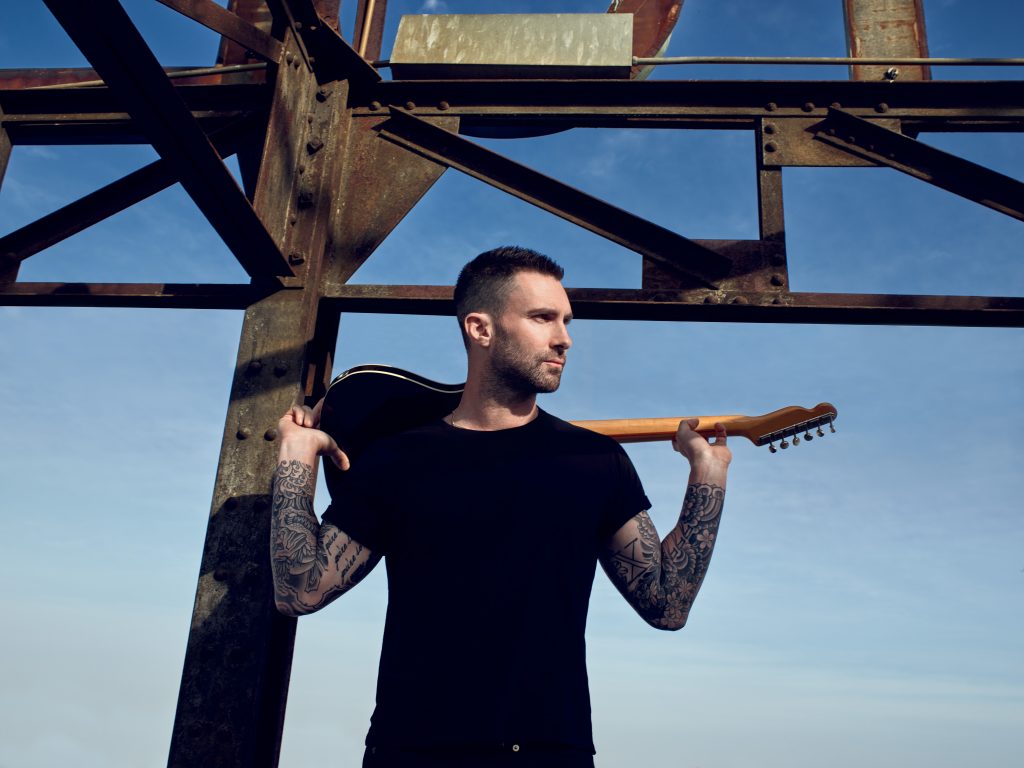 Musical Influences at the time: Greenday, Beetles, Weezer
Levine was a shy kid, which doesn't mix well with having a stage presence. He'd try and position himself to point away from the crowd so he wouldn't need to deal with them. He attributes this behaviour to puberty, as he left this shyness behind after he grew into his own body.
In 1997, they released their first and only album The Fourth World which went on to probably only sell a couple copies to mum and some supportive friends. As the band didn't have a lot of mums, it wasn't enough to go platinum or even bronze. The label dropped them and the friends had to reassess their situation. Himself, Mickey Madden, Jesse Carmichael, and Ryan Dusick were not deterred. They added a fifth member, James Valentine, and renamed themselves Maroon 5.
Musical Influences at the time: Stevie Wonder, Al Green
With an infusion of new musical influences that weren't 60s or grunge inspired, the band had begun to find its own place in the world. Fuelled by a breakup, Levine wrote the lyrics for most of the songs on their first album Songs About Jane.
The album was a slow burner. It didn't sell right out the gates but the young band toured tirelessly after it's release. Following around the likes of Matchbox Twenty, Sheryl Crow and John Mayer, the band did about 200 gigs in a year. This grassroots effort gave the band a positive buzz and over that time, the album started to sell and it's single Harder to Breathe started to climb. After 16 months on the top 100 chart, it finally cracked the top 20 at the end of 2003.
Songs About Jane ended up selling about 10 million copies, and the band was eventually nominated for two Grammys, one for their single, and the other for Best New Artist.
Despite this growing success, Sony BMG was wary of what to do with the band. The early 00's were a tough time for the music industry. People didn't want to buy CD's anymore, and if you wanted to pay for your MP3's like a chump, the best option was the clunky iTunes store.
Maroon 5 was then bandied around record companies so Sony could cut and run from its multi-platinum success. A 2007 NYT article talks about the state of affairs at the time. "The result speaks loudly about the nature of longevity in today's music business, in which sales are slumping, turnover on the Billboard charts is high, and platinum albums are scarce."
Octone Record's picked them up and used Maroon 5 as the main bargaining chip in a deal with Sony Music Group, who sunk $35 million into a new partnership which would become known as A&M/Octone.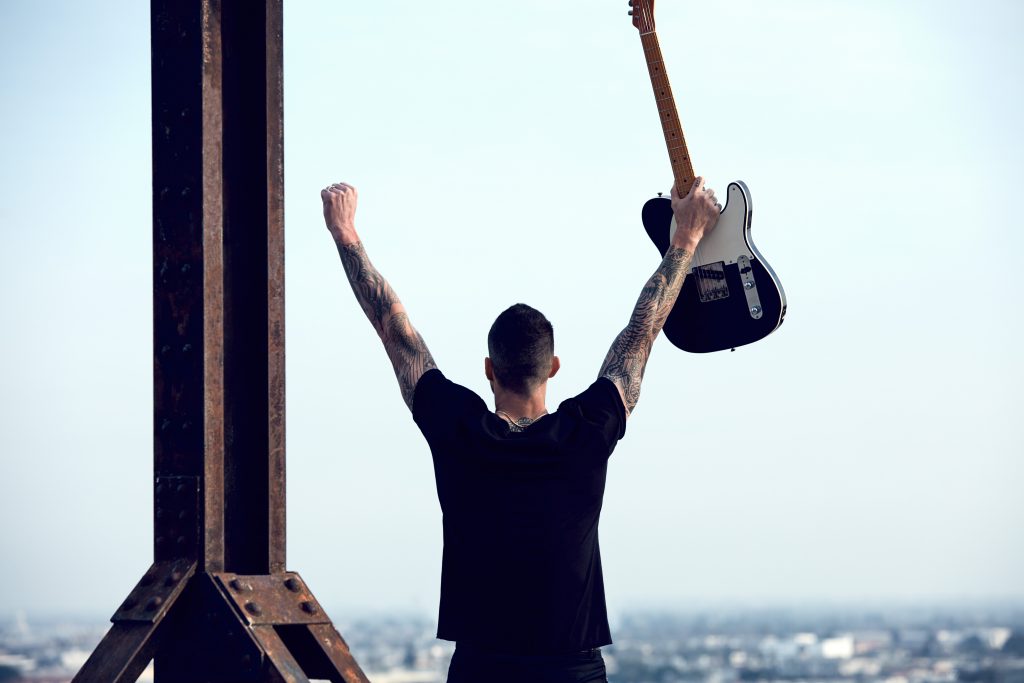 Celia Hirschman, marketing consultant and former label executive told the NYT in 2007 "In the last two years the record industry has changed so drastically that events that took place five years ago are no longer relevant. I think you're going to see less and less of these deals in the future."
This is the world that they released their second album It Won't Be Soon Before Long into. A world where suited figures wondered if music would even be a thing people do in a couple years. The year 2020 being a Mad Max-style world where corporate interests are unable to gain a foothold unless they can secure the water supplies first. On top of this, Maroon 5 had it's share of haters. Not only did the suits think they might be one hit wonders, but then there was their entire look.
In an interview with Larry Katz, the band seemed unconcerned with critiques leveled at them that they were a "lightweight band of L.A. pretty boys."
"We ARE lightweight L.A. pretty boys," Levine laughed, "We're skinny dudes, we're attractive, we make pop music. It's a nobrainer. We're the easiest targets imaginable."
As for being one hit wonders, well, only another smash hit album could make those people quiet down.
Musical Influences at the time: Michael Jackson
Digitally, It Won't Be Soon Before Long did well, in its first week it broke iTunes records for sales. But on the charts Makes Me Wonder, their first single from the new album, was disappointing. It came in at 84th, their lowest yet. A few months later, it would jump from 64th to number 1 in a week. This was unprecedented in the Billboard Charts at the time.
On a roll now, they released their third album, Hands All Over, not once, but twice. Due to their summer single Moves Like Jagger being so popular, they wanted to cram it onto the album. By now though, Levine started to voice ideas that maybe Maroon 5 wasn't going to be something he did his entire life, like other rock acts have done. After voicing these thoughts out loud, he quickly dispelled rumours that he was going to break up the band any time soon. He even made sure people knew he wasn't going to make like a rat, off a sinking boyband boat and do any solo work "there will never be a solo record. I would sooner have another band."
About the same time the album dropped, Levine became a judge on The Voice. You'd think being one of the biggest selling pop acts of the decade would prepare him for the fame he was about to receive from being on TV every week. It turns out there's a difference between music famous and famous famous, and he was now the latter.
Now that he was so much a part of the public consciousness, it seemed like it might be a good time to drop another album and ride the wave all the way to the bank. To crank out the album in time, the band had to adapt a different approach. They had got outside help to make their previous single Moves Like Jagger with awesome results, so why not a whole album? A legion of outside writers and producers all threw their talent into Overexposed, an album that got out ahead of the curve of what was happening to the band. Maroon 5 was everywhere, Jagger was blasting on the radio, billboards with Levine's face all over it advertising The Voice were dotting the streets.
IT'S NOT ABOUT ME THINKING HOW I AM GOING TO BUILD MY EMPIRE. IT'S ABOUT TRYING NEW THINGS.
While I said earlier that Levine has built himself into a brand, he's uncomfortable with this cold calculating image.
"It's not about me thinking how I am going to build my empire. It's about trying new things," he told USA Today. "I don't want to be an actor, but why not take these opportunities when they come to you? I'm not killing myself auditioning, chasing that dream. They thought of me. That's cool. There's a certain ebb and flow to life, and I'm trying to follow that. It's worked so far."
His chill attitude towards his future, as well as his happy confidence and ownership of his fame has made him a fan favourite of viewers, far outweighing all the other judges in terms of popularity.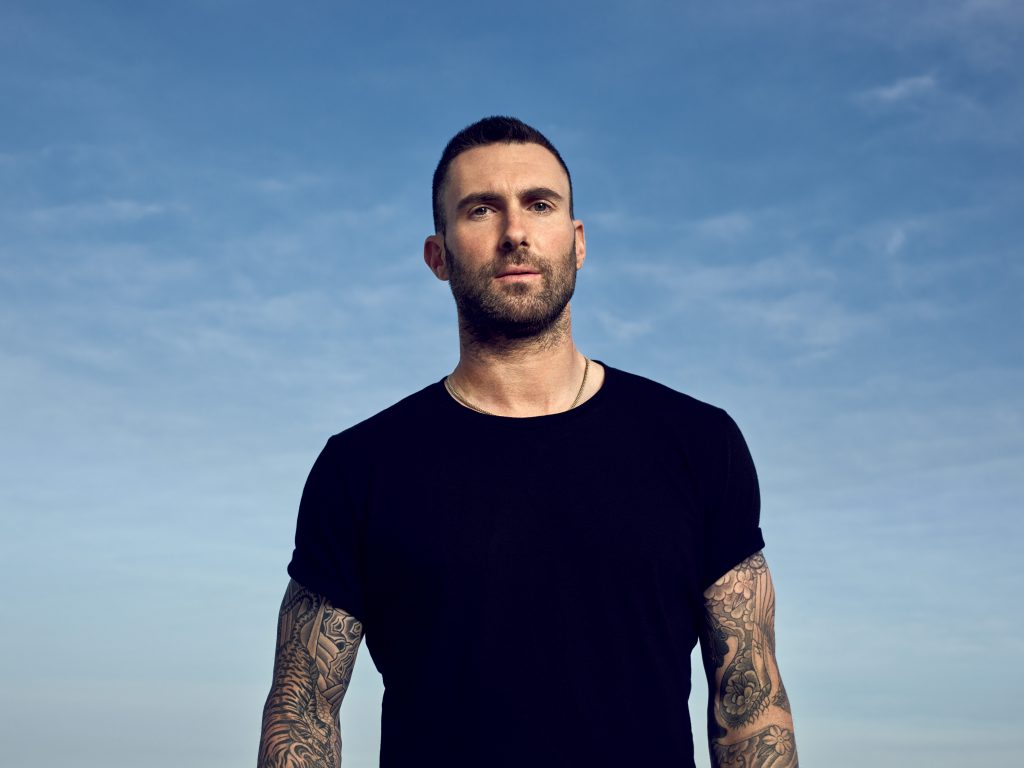 Musical Influences: Francis and the Lights
Right now, Maroon 5's music video Girls Like You is bouncing around the Top 100, in part due to an all star cast of women who appeared on the video. Levine has conquered the radio, music videos, and the rest of TV.
What has been evident throughout Levine's career, is the ability to never stop never stopping. From the early days of touring constantly, to not being afraid to make new sounds and music that may not totally gel with earlier listeners. He gives things a go, even if they don't always work out, like the time he hosted Saturday Night Live.
His loyalty to his bandmates also keeps him earthed. As he says to USA Today "The only reason I became the singer in the band is because I sang the best. It wasn't out of some desire to be a star or be a famous singer. It's not like I love interviews."
Constant reinvention and the willingness to try new things has kept Levine floating on top, the only question is, what will he try next?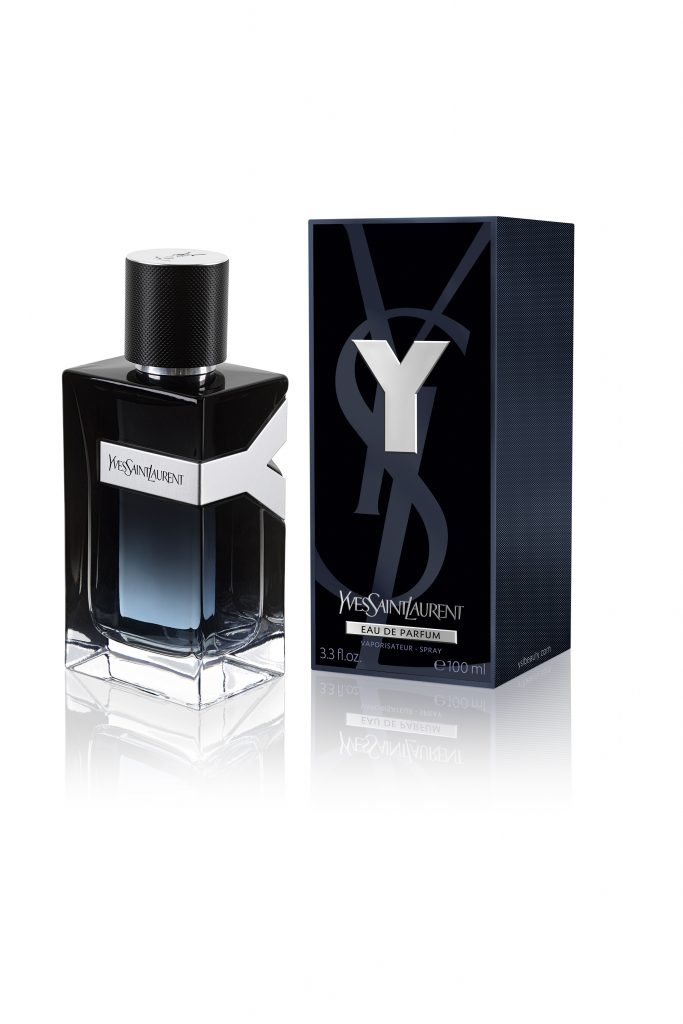 Photography By: Loic Peoch