Celebrate the winter truffle season in true Italian style at Gusto at the Grand! 
Truffles and Italy go together like pasta and good times and have been part of Italian cuisine for a long, long time. Two thousand year old recipes have been found that show truffles being a popular item on the ancient Roman banquet menu, although they must have been rare and expensive even then as only the upper class could enjoy them.
These days truffles are grown mostly in the central and north western regions of Italy and are used either as a core ingredient or sometimes just freshly shaved over dishes to add an extra dimension to the flavour. But you don't have to travel all the way over to Italy to enjoy simple food, classic flavours and the unique taste and aroma of fresh truffle. Thanks to New Zealand Truffles and SkyCity, you can enjoy truffles in true rustic Italian style right here in Auckland at Gusto at the Grand.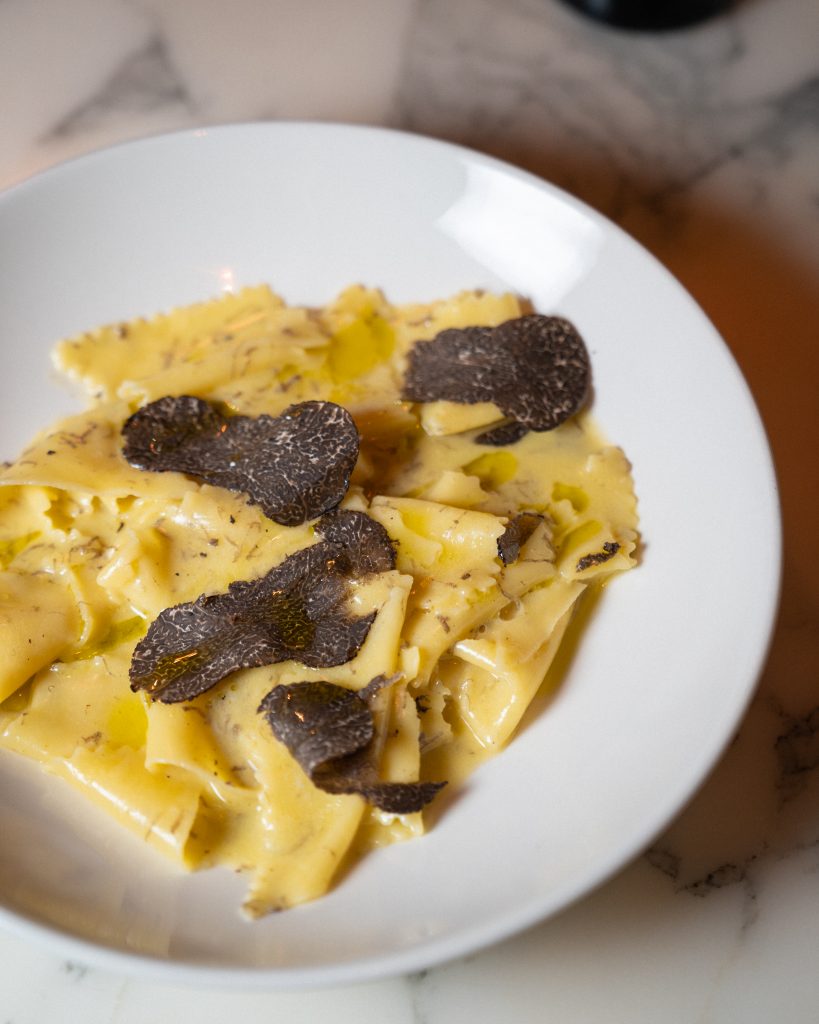 Book in now for your Italian-style Truffle experience at Gusto at the Grand:
Four simple ingredients but luxurious, this classic truffle pasta showcases the flavour of the indulgent truffle in its best way.
Hand-made Rag Pasta, New Zealand Black Truffles, Pecorino, Organic Butter – $30.
Available for a limited time in July and subject to availability. Please check before booking.
You'll also like:
Become an M2 subscriber & support NZ-made
We hope you enjoyed this complimentary M2 article made available thanks to our channel sponsor. Access our entire library of NZ-made content on the future of work, style, business, superyachts, technology, entertainment, cars and more, by becoming an M2 subscriber for just $1.99 a month.

SUBSCRIBE NOW