If you are taking a big trip overseas, or even just an overnight business trip down country, it is important to bring the best grooming gear with you. There is nothing quite like getting up at the crack of dawn, having a hot shower, shave and shampoo to really have you feeling on top of your game. Sometimes the hotel 'minis' don't quite do the trick, they often only have shampoo or body wash and you can never really rely on them being that great. Pack your wash bag with your favourite brands and products so that when it comes to getting ready in the morning you know what to expect!
The essentials I pack when heading away, whether for a weekend or a few weeks are nothing out of the ordinary, so let's start at the top; shampoo and conditioner. Most places have a pool and we all know how the chlorine makes our hair feel, so to make sure your 'do' is looking it's best, be sure to wash and condition your locks. Then to the body wash, nothing out of the ordinary here, but I like to use sulphate free body wash and often the hotel soap is not. And last but not least, the shave routine. Always bring a post shave balm as you don't want to rock up to your meeting with shaving rash, and always use a good shave cream. In terms of shaving gear, I switch between using a safety razor and a five blade razor – just make sure you have a fresh blade on before you head off.
Now you are ready to take on the world and make the most of your time away.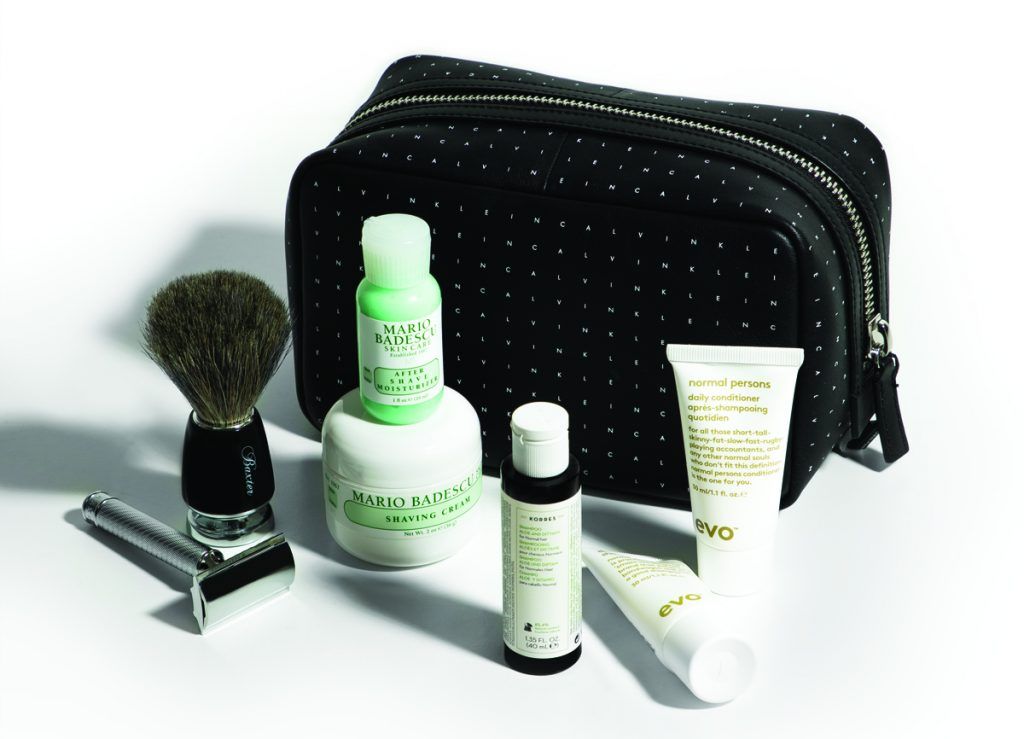 From left:
Baxter safety razor, $99;
Mario Badescu shaving cream and after shave moisturiser (part of a set) $47, and
Korres 40ml shower gel, $4, from Mecca Cosmetica;
Calvin Klein wash bag, $149.95 from Smith & Caughey's;
Evo shampoo and conditioner, (part of a set) $14.