Having a good cultural understanding and looking back on history are important skills for our nation to have. Though we are only a small island at the bottom of the world, our mana is strong because we have such a good comprehension of our cultural fabric.
Ben Mikha has recently used his social influence to emphasise this understanding. Recently, he took a trip up to the Waitangi Treaty Grounds to weave together a narrative that is provocatively poignant, making sure to look back at our history to examine our present and plan for our future. Mikha is an innovator for social discussion around environmental awareness and is a keen adventurer too. Both of these factors is evident in the content he produces.
Ben Mikha has made a name for himself all over social media and, in 2017, won an international competition to become Discovery Channel's first ever global mentor. In landing this awesome job, he has travelled (more or less) to every corner of the world, capturing some unbelievably impressive content. He is also a storyteller where he wants to capture memories and emotions with a lens. We got the opportunity to sit down with Mikha and talk about the importance of influencing change, his connection to Waitangi and his motivations.
What first got you into filmmaking?
I was always outdoors hiking or camping with friends and family, I wanted to start capturing memories and raw moments of our adventures so I started using a camera. During my first edit, I fell in love with the creative process and eventually went on my first overseas trip to India at the age of 23. When I arrived back in NZ, I fell into international flight attending and the rest is history.
How did you gain traction to become a professional content creator?
I think it's consistency and constantly pushing yourself, just like anything else. I can't speak for every niche out there but I know with film/photography and travel there's a big demand to constantly be levelling up, finding new destinations and collaborating with new people.
It can get expensive and tiring, but for me the experiences and the freedom to do what I love each day outweigh any possible negatives. Anyone can do it, just find what you're passionate about and go all in!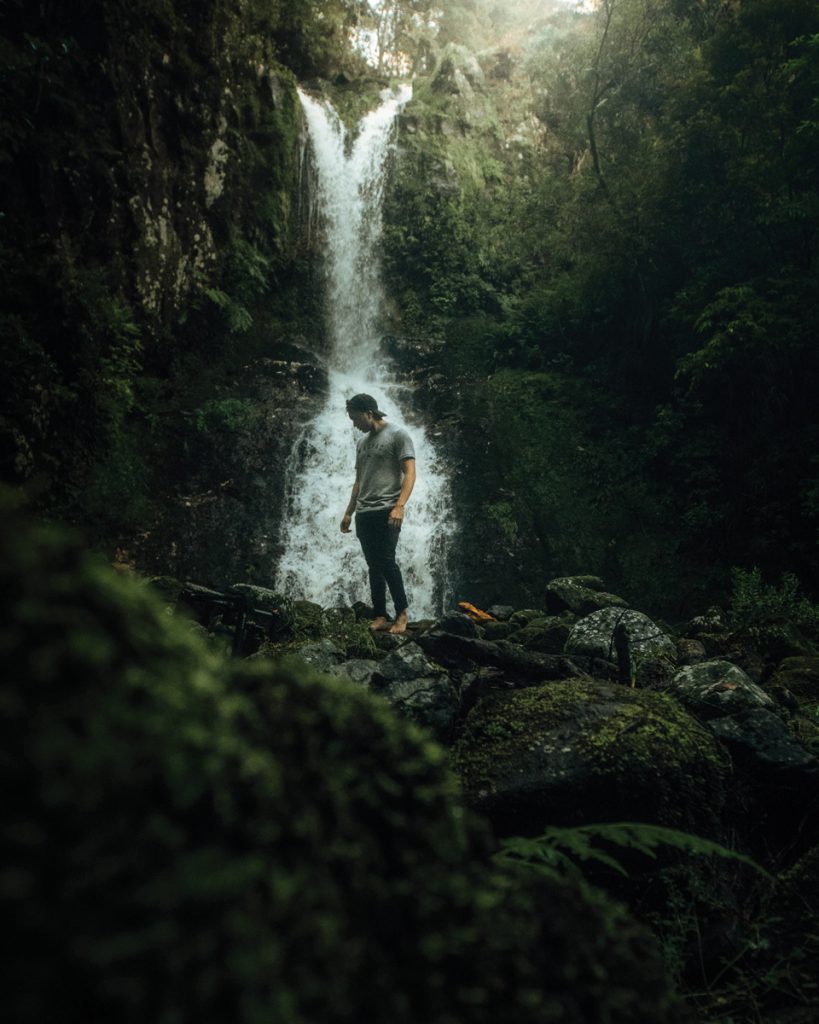 Describe a normal day for you.
Honestly, it depends where I am as I'm usually in two countries each month. If I'm overseas, I'm up for sunrise to shoot it. If I'm home, I'm up early and at the gym, answering some emails, editing and shooting videos and enjoying time with friends, family and the outdoors.
What motivates you?
Humanity, animals and my family. Throughout the course of my life I've always been drawn to the idea of leaving the world in a better place than I found it. As the population expands, I want to do my part to encourage sustainable and conscious living, especially around travel. I also find motivation in my roots. I come from a long line of resilient people, especially strong women, and I want to honour their sacrifices by being a good person and pursuing my passions.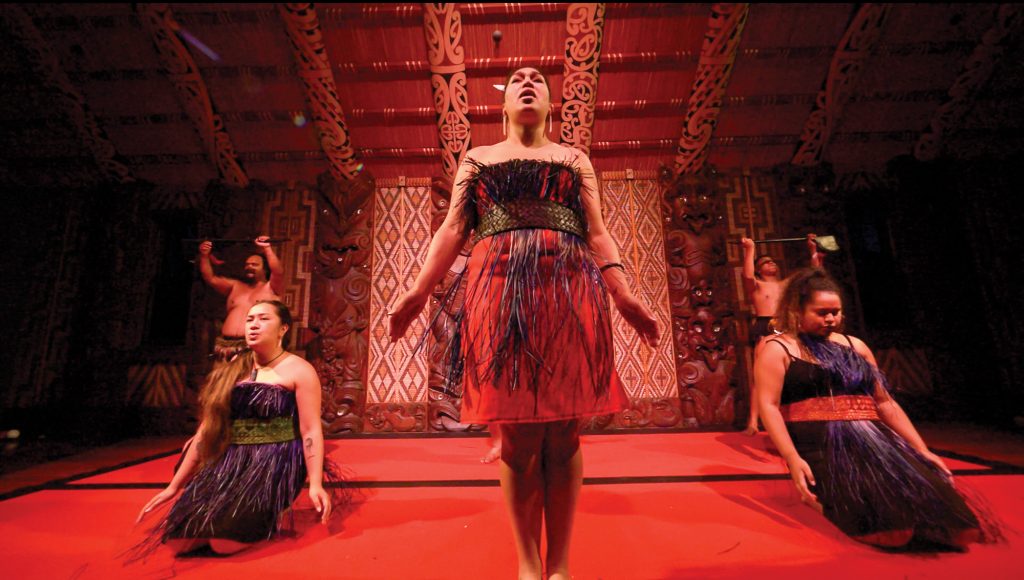 What really drew you towards Waitangi and its Treaty Grounds?
The cultural aspect, the history and the unbiased perspectives. I was raised in NZ, my parents are Samoan / Iraqi with bits of other cultures in there but I've always wanted to learn more about the country which has given me everything. What better place to start than where it all began?
What did you want to capture in your videos whilst visiting the Grounds?
The culture, the spirituality, and the beauty which surrounds the Waitangi area. I think we have done a good job of really capturing that.
Why do you think it's important for New Zealanders to go and visit Waitangi?
Because without a doubt, it's our history. Our schools can be selective in what they share in regards to history. So I think it's important to understand how your own nation came about and to educate yourself on the native culture. I learnt so much while I visited there and I've subsequently shared many stories from my time up there with people close to me.
If you had unlimited funds, how would you use your influence to create change? Would you focus more around the country or would you go further afield?
I'm always thinking global. I'd tackle larger issues such as global warming, endangered animals and disease. I'd gather a bunch of passionate people with their own respective audiences and provide funding for them to bring their own ideas into fruition.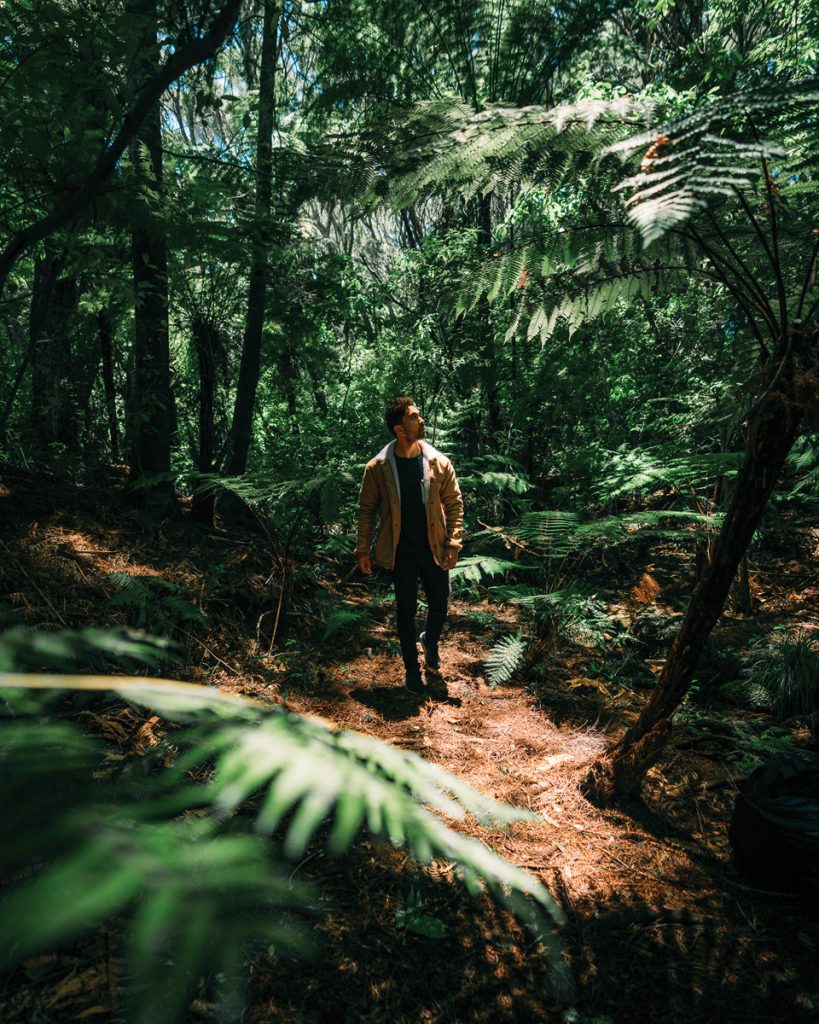 What do you have planned for the future?
Where do I begin?! I definitely want to further develop my skills and work towards mastering my craft(s) but also focus on things outside of work too like relationships, family, and mental and physical well-being. It's easy for me to get tunnel vision when I'm fixated on a job/goal but it's important to value every aspect of our lives as they all contribute to our own success.
What's the best piece of advice you've been given?
Follow your heart and know your worth. Which is easier said than done. But to me, following your heart is the ultimate act of bravery, it's stepping into the unknown and often going against the opinion of those closest to you. This isn't an easy feat but I find that's where the treasure lies.
Knowing your worth is huge too. For me, I'm a freelancer, small business owner and individual content creator so I'm often dealing with larger businesses and it's important for anyone in the social or creative industry to know what you're worth, remembering how many hours you've invested in your craft to get to this point.
Visit www.waitangi.org.nz
You can follow him on Instagram using his handle: @benmikha.