Whether you're willing to forgo creature comforts for a one-of-a-kind experience in a traditional Navajo Indian hut, or still living lavishly without the swarms of tourists and lacklustre room service, we've compiled six off-the-beaten-path holiday rentals to help you temporarily forget your woes and fulfil your fantasies of solitude.
Bridge Studio – Fogo Island, Canada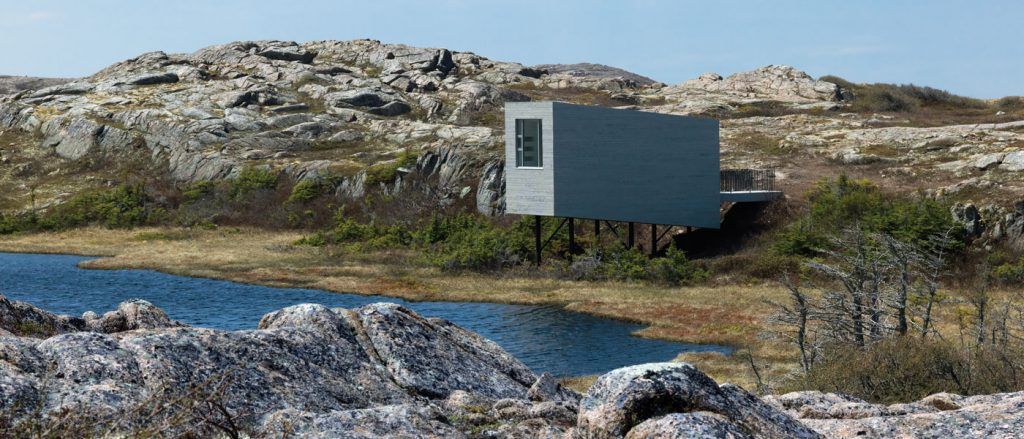 It's difficult to believe that there was once a time when solitude was an integral part of the average human experience. Ask yourself, when was the last time you were truly alone, severed from civilisation or your Instagram feed? While many claim to crave this disconnection, the truth is that in this digital age, we have developed some sort of vague innate fear of being alone. The immediate panic in the pit of your stomach when your phone battery bar is teetering in the red zone, or a serious case of FOMO whenever new photos are posted online…Yet, at the very same time, there's something romantic and extremely compelling about the notion of being alone in some sort of remote cabin, on the precipice of an Icelandic cliff at a literal end of the earth, freed from the limits of society and discovering greater truths about life and nature.
Fogo island isn't somewhere you just stumble upon, nor the first place that comes to mind when you're considering a getaway. Situated on the windswept, untamed landscape of Newfoundland, Canada, the Bridge Studio can only be accessed after a 20-minute trek across terrain of granite and moss. This 30m2 building, designed by Todd Saunders, is comprised of a long plank walkway that leaves the land to continue over a stretch of water to a simple tilted box. Heated by a fireplace and powered by sustainable methods, the two-level studio overlooks the calm waters of an inland pond, making it ideal for contemplation and creative inspiration. Yes, Fogo Island is relatively costly and difficult to reach, but if you want to be truly isolated from the wider world while exploring a new one, then this experience is worth going far, far out of your way for.
Intended for professional artists-in-residence, you must apply to stay in the Fogo Island Studio. www.fogoislandinn.ca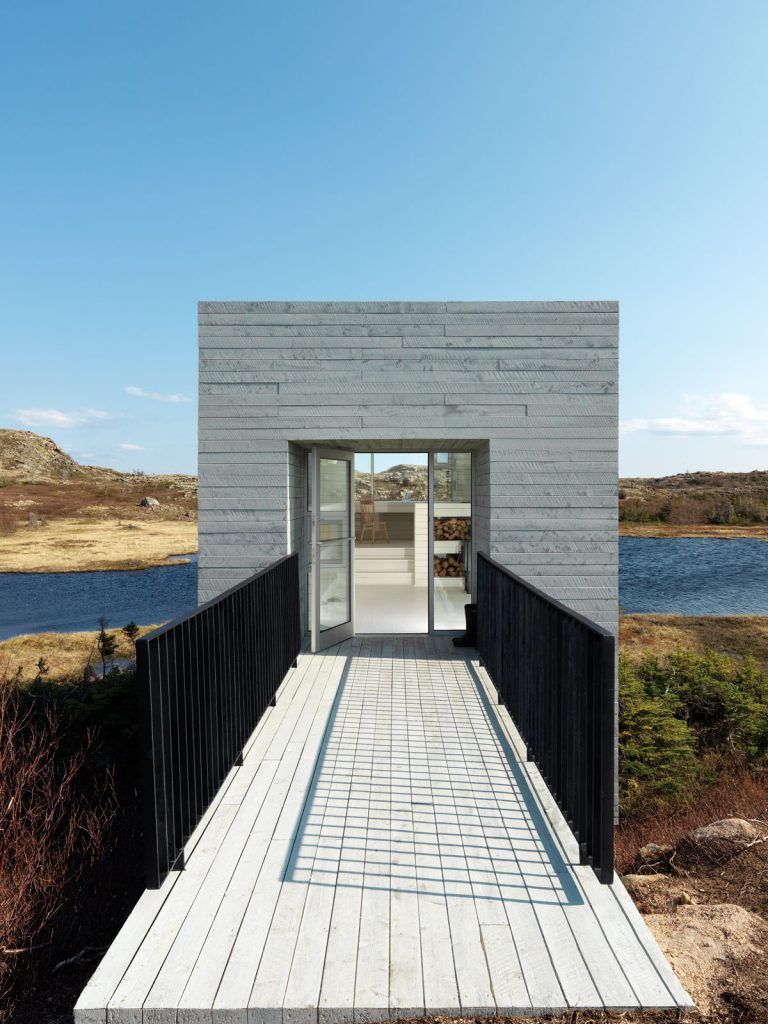 Sawtooth Cabin – Minnesota, US
Enjoy the idea of living with just the bare necessities but would rather have a bit more shelter than a tent? The industrial floor to ceiling windows of this remote cabin, combined with the rugged surroundings, meets that camping desire without the hassle and aching back from sleeping on the ground. Concealed by trees in the summer and camouflaged by the dark landscape in winter, this black cabin is the kind of place that would inspire some serious soul-searching and melancholic songwriting. There's no internet or TV and very limited cell reception, but how could you desire that when you're literally in a glass box perched on the edge of the impressive (and aptly named) Lake Superior.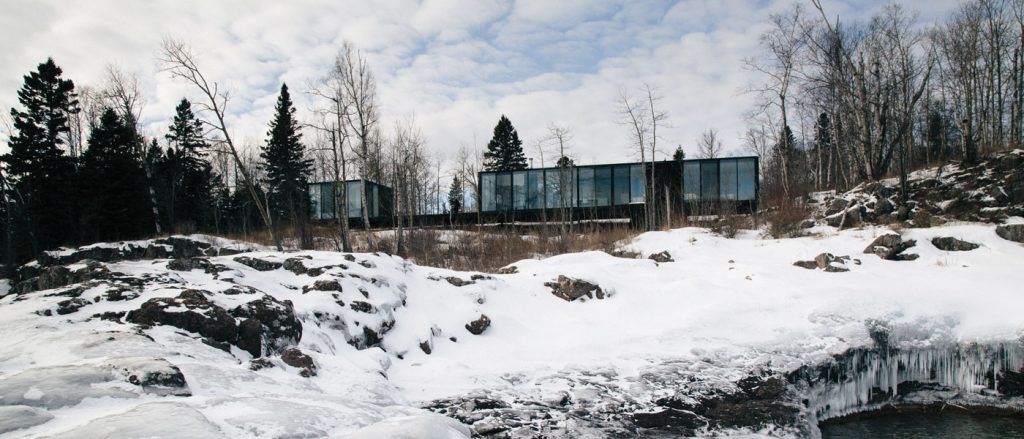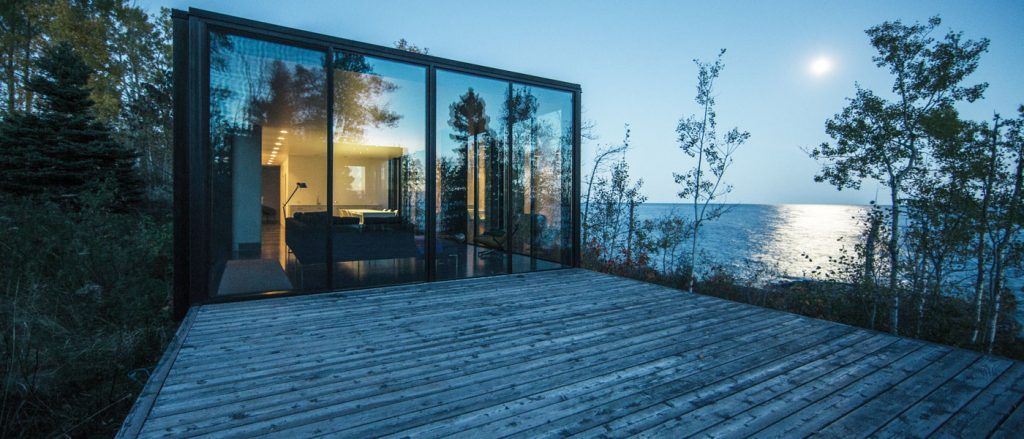 2 bedrooms + studio
2 bathrooms
US$500+ per night
Maximum capacity is 6 persons
Heating
Shower & bathtub
Dishwasher
Washer & dryer
Indoor fireplace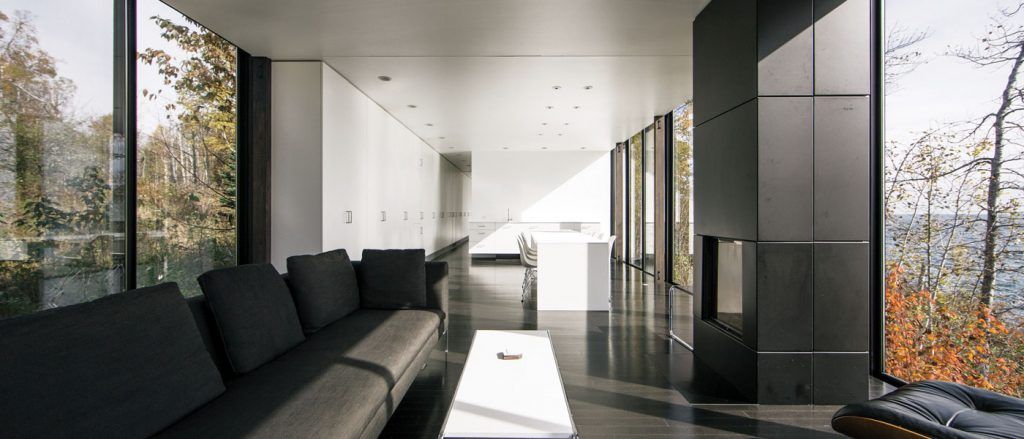 Remota Hotel – Puerto Natales, Chile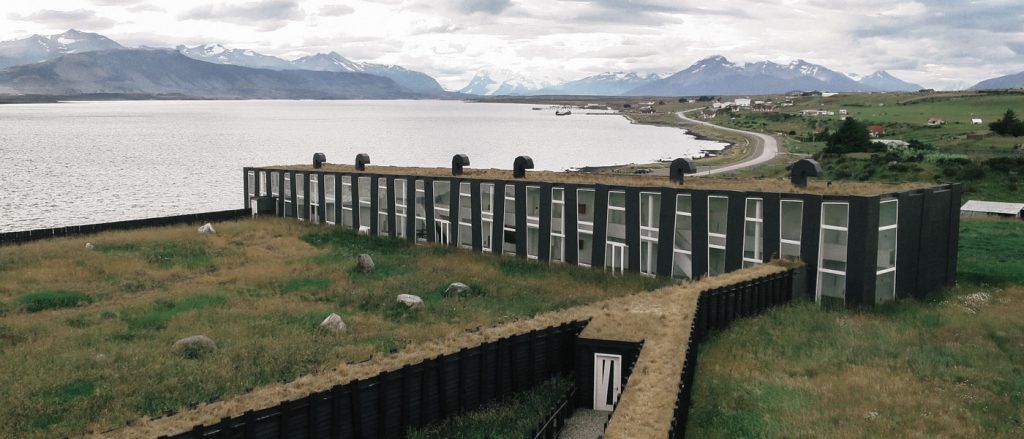 Want to really escape the bustling madness of city life? Then head to Patagonia. An experience rooted in luxury, the 72-room Remota Hotel has expansive views of the jagged mountains of Torres del Paine, luminous lakes and spectacular icefields. Designed by Germán del Sol, the modernist barn-like structure is even more impressive inside. Endless white corridors are flooded with light; floor-to-ceiling windows bring in vast views with foliage growing right up to the walls, all to ensure that guests are very much connected to Patagonia, even while inside. From exclusive trails that offer unreal views, to kayaking among icebergs, and finishing with a jacuzzi under the stars and a glass of Chilean wine, this rental is ideal for nature enthusiasts who still appreciate life's finer things.
King/double queen rooms
US$280+ per night
Pool, saunas & jacuzzi
Telephone
Heating
Hairdryer
Private bathroom
Extra bed
Wake-up service
Breakfast
Phoenix House – Pahoa, Hawaii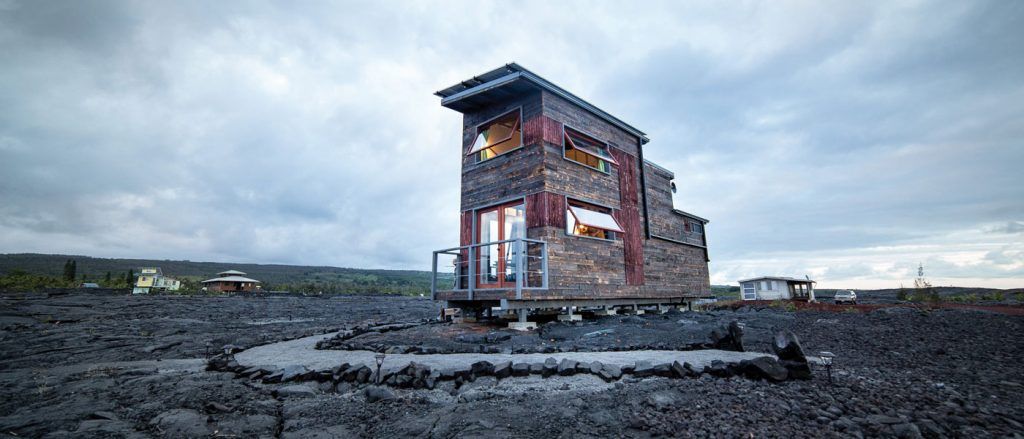 Avoid Hawaii's typical touristy resorts by scoring a couple of nights at this 42m2 Phoenix House. Yes, it's off the grid and equipped with high-speed Wi-Fi and hot showers, but that's all irrelevant compared with its insane location. Situated at the base of the world's most active volcano, this unique dwelling has surreal views of the billowing steam as the molten lava flows into the Pacific Ocean. If that alone isn't enough for the adventurers out there, a short 6.4km bike ride will get you up close and personal with the 30-metre waterfall of raging lava flowing into the ocean at 910kg per minute. From only $261 per night, there's no reason why this isn't already at the top of your bucket list.
1 bedroom
1 bathroom
NZ$261+ per night
Maximum capacity is 2 persons
Wi-Fi & electicity
Shower
Kitchenette
Bathroom
Traditional Navajo Hogan – Arizona, US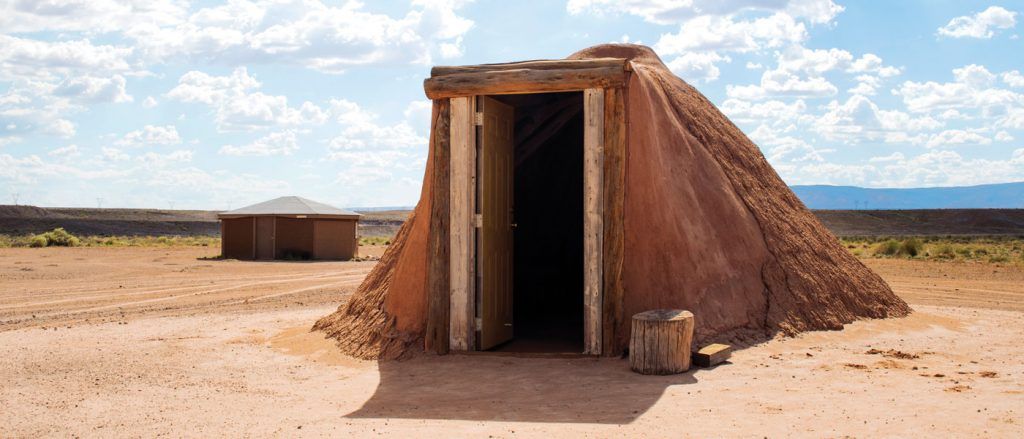 Located in a secluded and remote area of the Western Navajo Nation, 46km east of the Grand Canyon, this one-room hogan is definitely not for those who are after a typical getaway. It's the epitome of living minimally, with torches and an oil lamp as the main source of light, and a pre-filled jug of water for all your drinking and washing needs. This holiday rental is ideal for those wanting an authentic taste of the Man vs Wild experience, coupled with a bit of cultural heritage. Situated along the Little Colorado River with no neighbours in sight, it's your own private space for the duration of your stay – aside from the occasional coyote, fox, horse, mountain lion or other wild animal that calls the area home.
NZ$194+ per night
Maximum capacity is 3 persons
Portable beds
Outdoor bathrooms
Villa Vals – Vals, Switzerland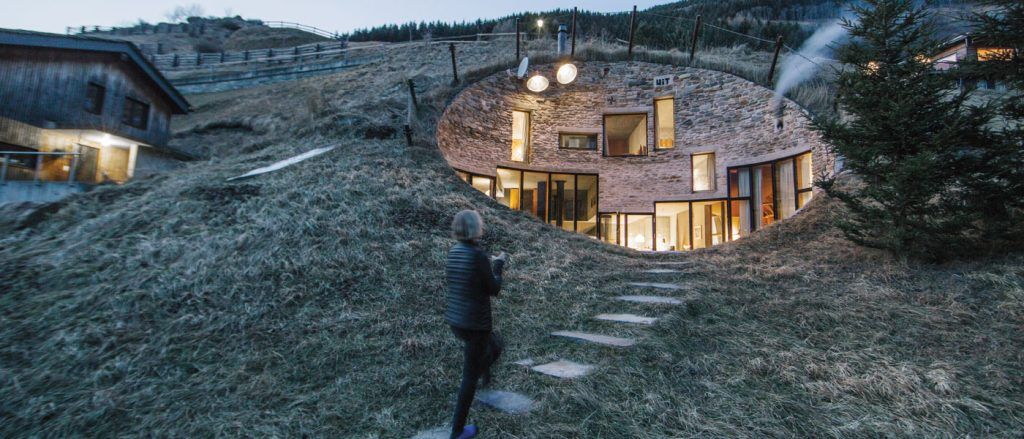 Designed by leading Dutch architects Bjarne Mastenbroek and Christian Müller, this villa is concealed in the Alpine slope and only accessible via a dimly lit underground concrete tunnel, which runs straight through the mountainside. Reminiscent of a Shire house from The Hobbit, the integrated steps in this villa allow for multi-level living, with steps leading up to cosy sleeping platforms, quiet reading nooks and private bathrooms. Combined with the concrete and stone structure, this Swiss Villa has an underground castle vibe. In addition, the unique circular slanted façade allows for maximum light and an even more dramatic view of the strikingly beautiful surrounding Alpine mountains. With rental rates starting at €950, the Villa Vals is definitely a commitment, but that's the price you pay for fewer obnoxious tourists and more serenity.
4 bedrooms
€950+ for two nights
Maximum capacity is 10 persons
Bed linen, towels
Water & electricity
Wi-Fi
Laundry facilities
Use of bikes