Everyday as part of my morning routine, I workout. Most mornings 15-25 minutes, which is all good, but I didn't realise I had the potential to do more and feel even better.
Enter the new Under Armour HOVR Infinite. From the moment I think about putting them on, things are different. I'm now an athlete, striving to better my previous day's time, pace and distance. I'm so inspired, that I've stopped all distractions like podcasts and music and use the time to meditate as I take in the fresh morning air and focus on my breathing while really appreciating the beautiful sunrise, birds and other people out for their morning exercise.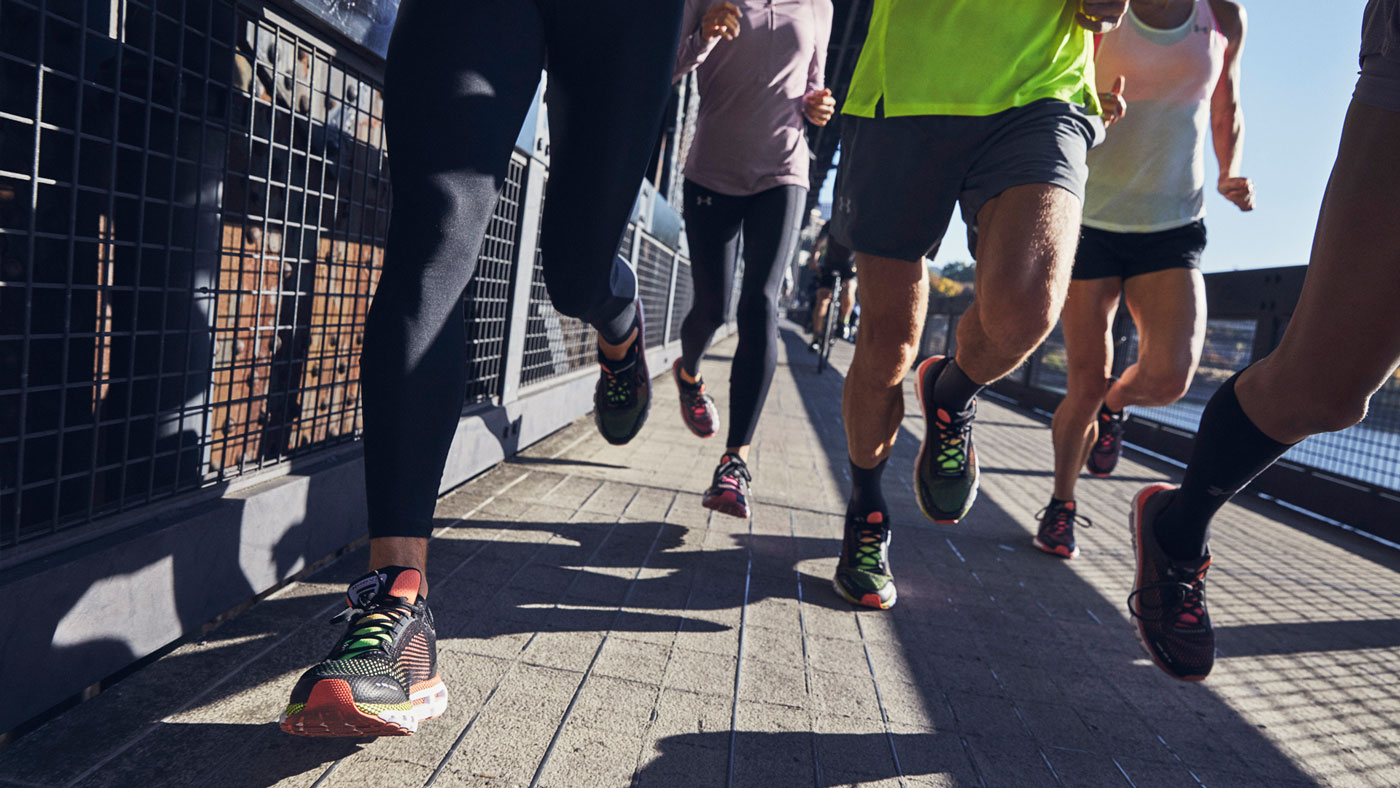 The HOVR Infinite have a built in microchip which communicates with the MapMyRun app on my phone via Bluetooth to train me, to give me up-to-the-second information on how long I've been working out, how far I've travelled, my pace, how many calories I'm burning and more. It even talks to me every kilometre, telling me how far I've gone, how long I took to do the last kilometre and my average time per kilometre for the total workout so far. At the end of my workout, I get a summary of that day's exercise, plus all the other training sessions I've done using the MapMyRun app, so I can review it and make tweaks to optimise tomorrow's workout.
With my new found passion to beat my previous workouts, I now do 35-45 minutes every morning, simply by having my personal trainer in my pocket. The HOVR is a light and comfortable training shoe, with an easy lacing system, one tug and they hold so only one knot is necessary. I find they are angled forward so each step is like straight out of the starting blocks.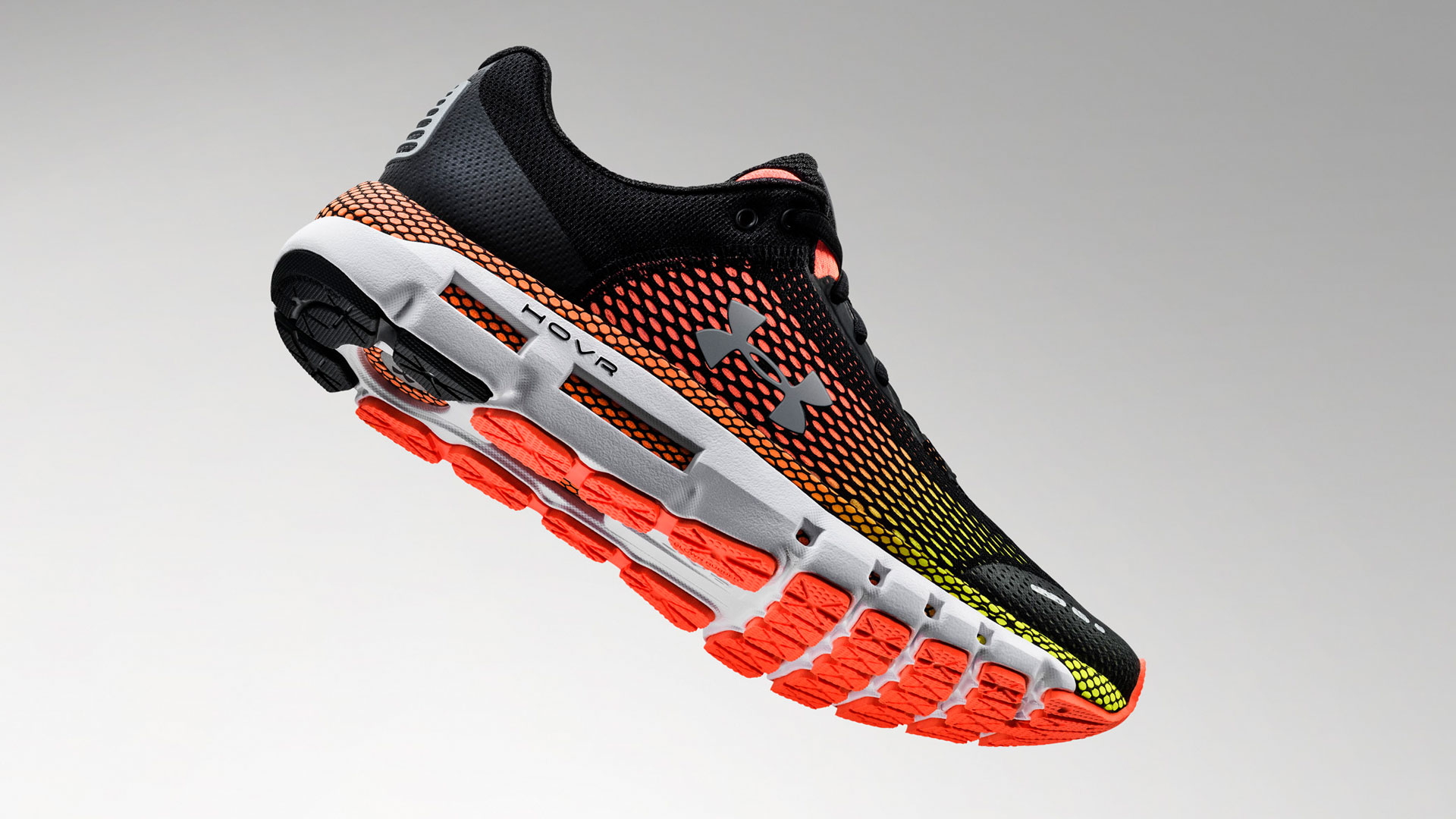 The only issue is I'm so focused on my workout performance, I don't stop for quick chats with friends I meet each morning like I used to!
Check out all the specs of the Under Armour HOVR Infinite: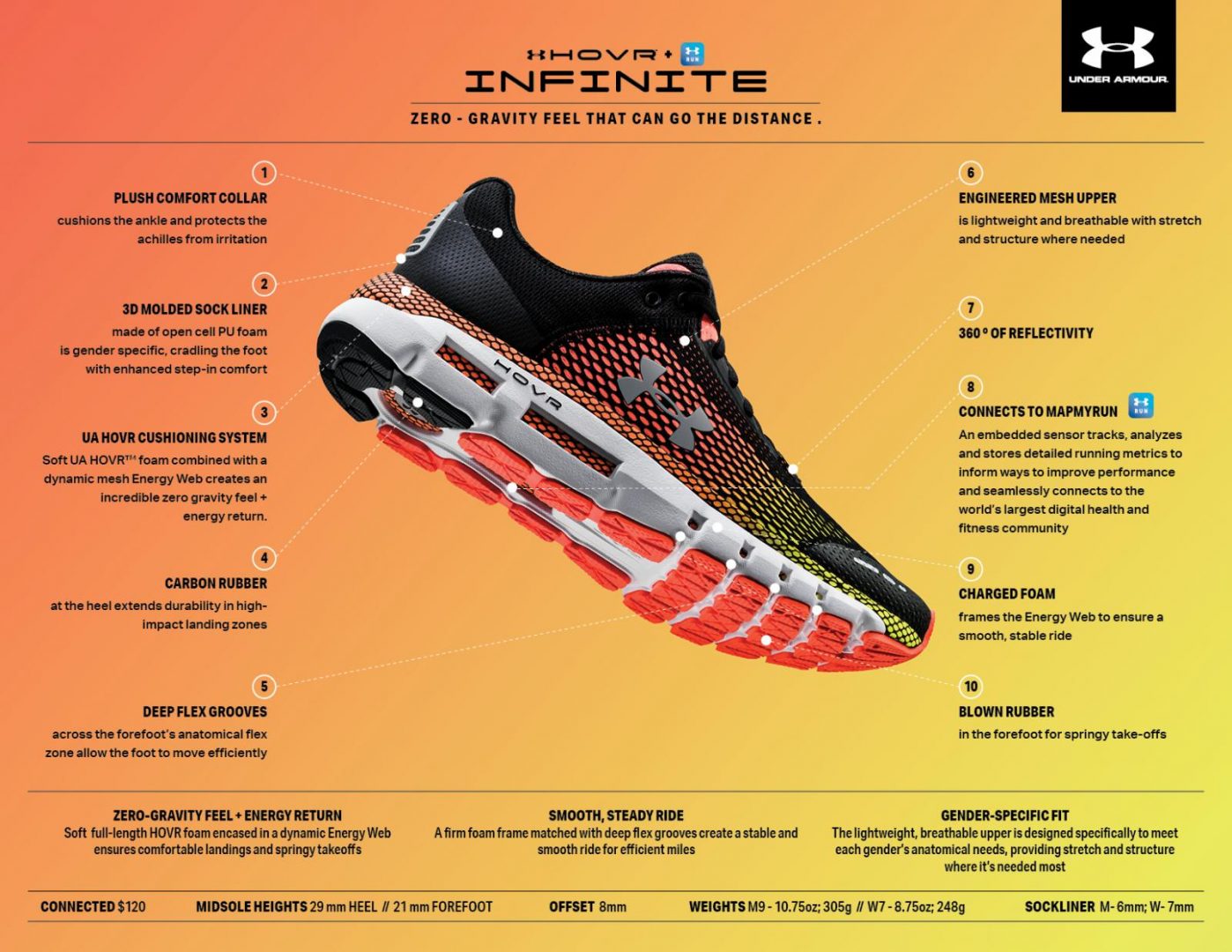 Get your Under Armour HOVR Infinite's from:
Kelly's Footwear
Shoe Clinic Ponsonby
Shoe Clinic Albany
Shoe Science Takapuna
Shoe Science Albany
Smith's Sport Shoes Tauranga