You may associate Iceland with "The Land of Fire & Ice", the 2010 eruption when Mt Eyjafjallajökull blew its top or, for the Game of Thrones enthusiasts, the home of the "Bloody Gate". For me the Northern Lights would strongly come to mind.
Reykjavik is the capital and home to 30% of the total population. The fact that Iceland's total population is circa 350,000 living on 103,000km2 (slightly smaller than the North Island) soon became obvious and I loved it. Couple this with the lack of power poles and established trees creates a rather stark yet magical landscape. For 4 days I felt like I was isolated from the rest of the world. In fact, the running joke in the Nordic enclave became "if you get lost just stand up".
I'm from Danish stock and it's fair to say I was delighted to discover the local brew "Viking". A crisp refreshing lager which went down very well with salty cod, rather Scandinavian and very popular. For those a little more adventurous in the culinary scene, you have puffin on a plate. During my stay, one of my favourite eating jaunts was Hlemmur Mathöll, a little slice of Ponsonby Central on the other side of the globe.
Northern Lights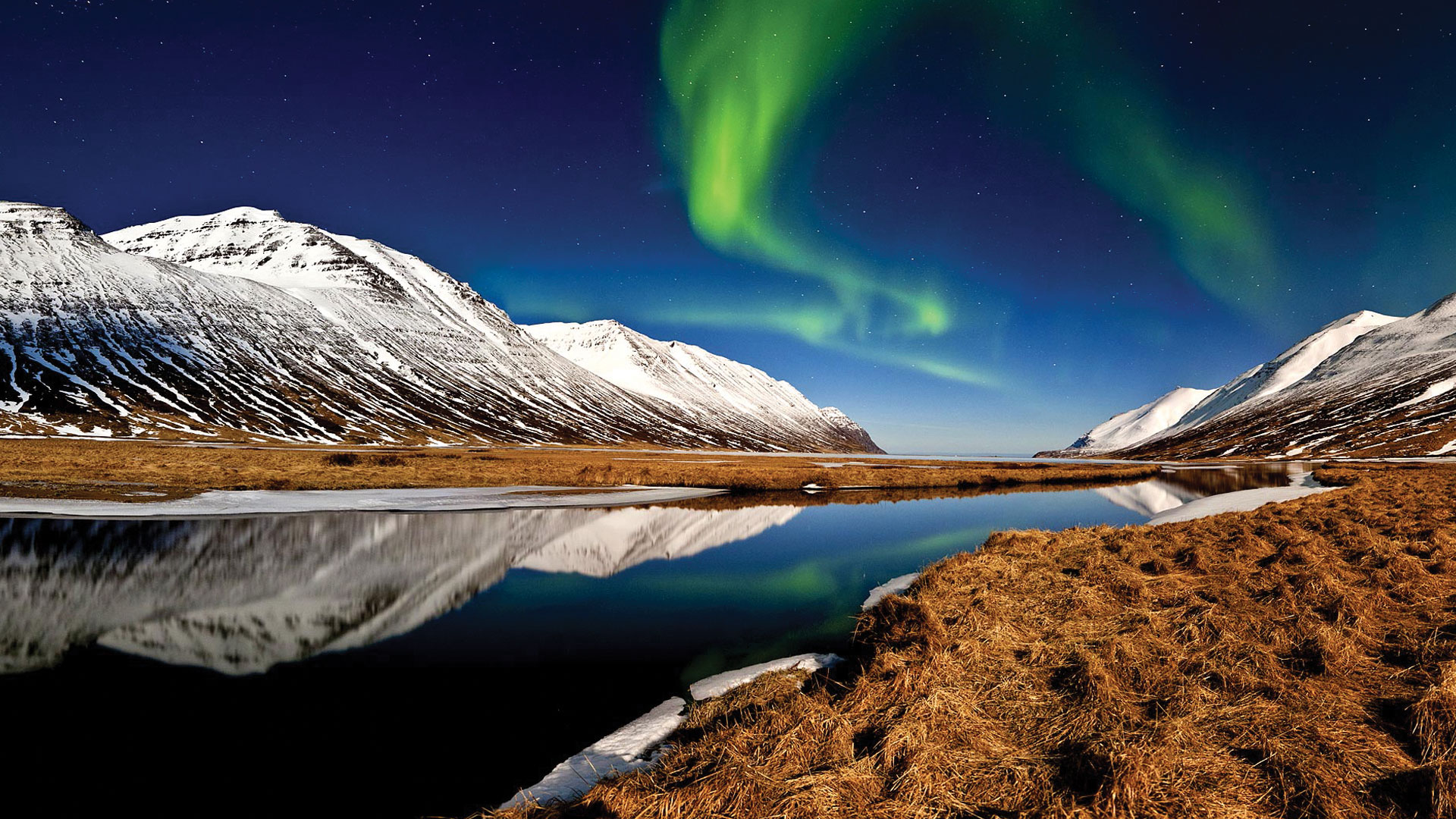 The Northern Lights is a bucket lister! But you need to travel between September and April. So, on Nov 19 at 9pm I bordered a coach packed with travellers from all over the world. From here we started our search for the lights or the "Elves Dancing in the Sky" according to folklore. Travelling in convoy with our hot chocolate and waffles van, I later realised how these extras were critical as we stood outside in our woollies waiting for the elves to start their dance. We parked at 10.30pm and waited and waited but unfortunately no sign of a dance floor on this eve. However, Reykjavik Tours offers a guarantee you see the lights, therefore the tour can be transferred to another night. You can guess what I was doing at 9pm on the Nov 20: sleep, eat and repeat. At 10.30pm the following day, the Icelandic skies started to turn from black to green, truly fascinating. I was without a tripod, but managed to capture an iPhone snap supported by the Northern Lights App.
Driving To The Huskies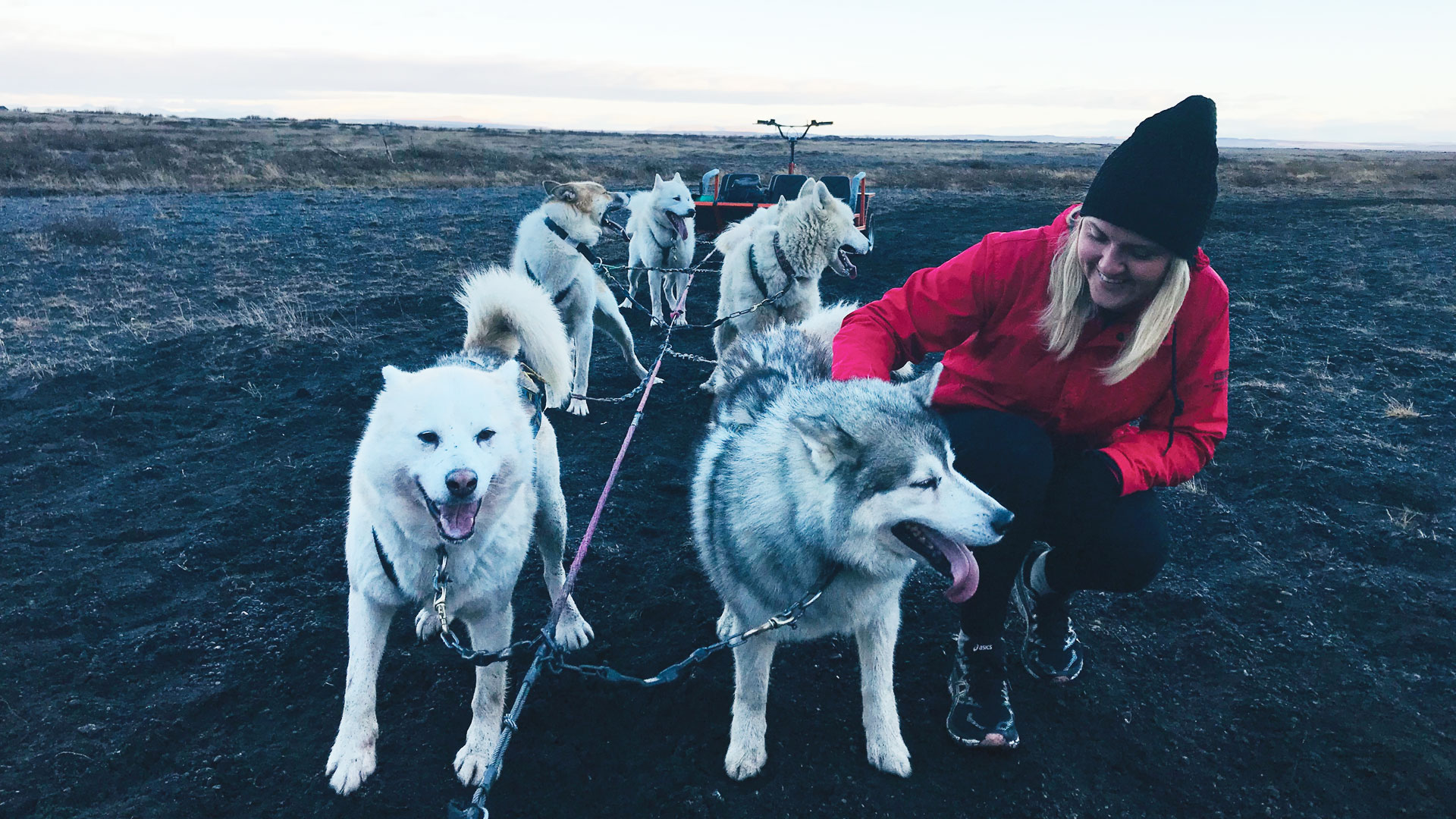 It wasn't long after I hit the motorway in my little Kia rental car that I was having flashbacks of 007 cruising in his super modified Aston Martin in Die Another Day. For a moment that imagery became reality. It might have taken a little adjustment to drive on the right-hand side, but what an absolute highlight to have the intense Icelandic lights streaming into the windscreen mid-morning. It felt like sunset but at 10am, a sight I've never experienced. Before I knew it, I was parking up at the lake then quickly boarding the huskies sled. I was surprised to realise it was just me along with 10 super alert huskies and a guide. These incredible furry athletes thrive on running and can tow up to 3x their own weight which works out to be about 65kg. If you do the maths, it may seem like I had enjoyed my travels a tad too much but that was not the case, they were just very generous in resource. The Icelandic huskies prefer the comforts of home, so for the sled running I was under the reins of Siberian and Greenland huskie mix. We held great pace and towards the home straight, I could have been back on the New York-New York Hotel roller coaster in Las Vegas. With no snow there were a few more bumps, twists and turns, of course, but that satisfied the adrenaline rush I was seeking. I had the opportunity to treat and thank all of the huskies once we got back to home base. What a ride, what an experience.
Golden Circle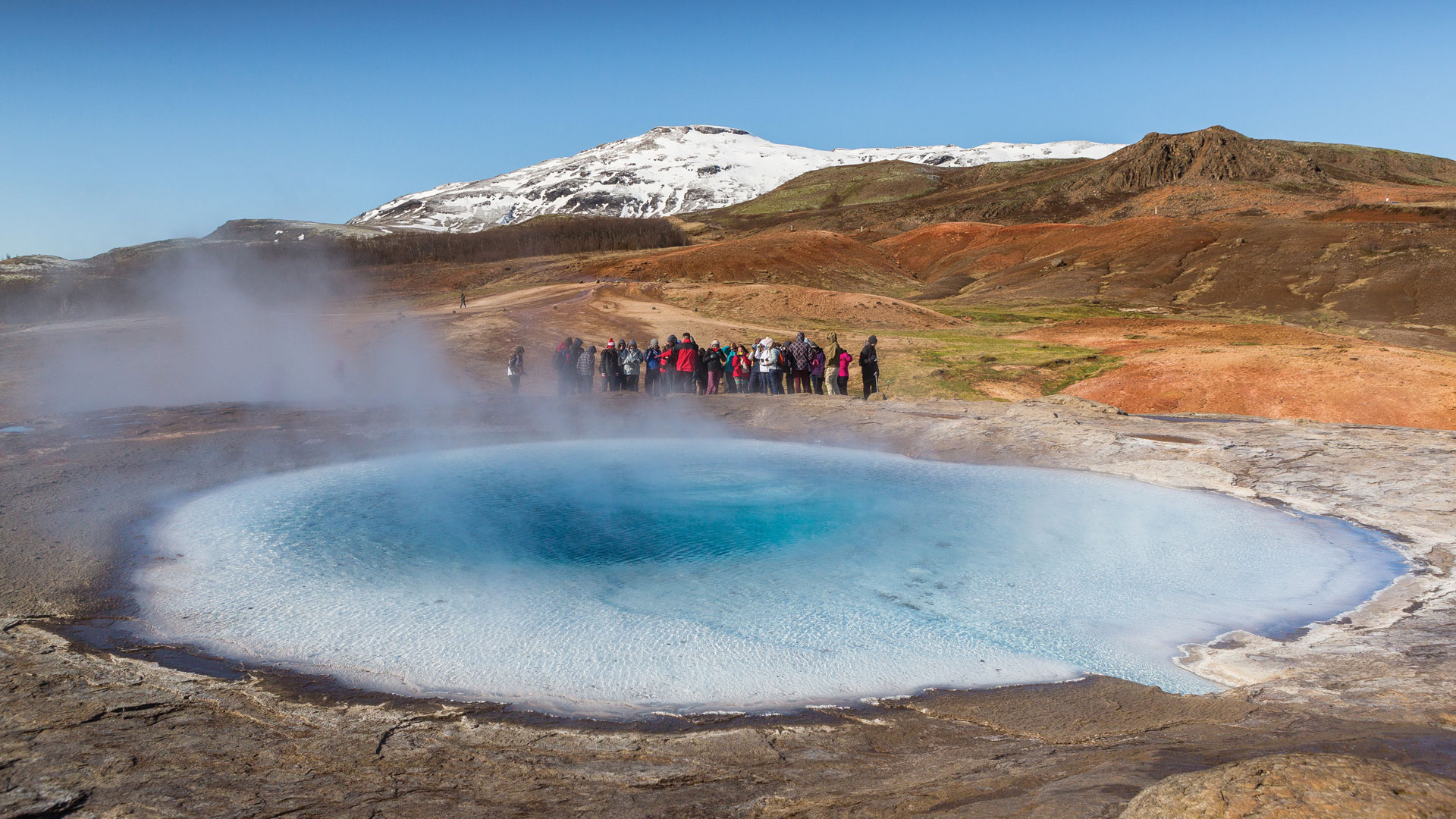 When booking my Northern Lights tour, the travel agent was adamant the Golden Circle tour was a must. To be honest, I'm not a huge advocate for long all-day bus tours but her passion soon convinced me. That enthusiasm paid off because I can't recommend it highly enough. The Golden Circle is a 300km route covering three of the most popular natural attractions in Iceland: Þingvellir National Park, Gullfoss Waterfall and the Geyser Geothermal area.
The National Park told the story of how the country is actually slowly (very slowly) splitting into two. Therefore technically it's a place in the world where you can walk between two continents. Gullfoss was certainly worth the chase, it's sheer scale and beauty blew me away, almost literally. The Icelandic sun shining brightly created an indescribable beauty with the most magnificent rainbow. For these reasons I momentarily dreamt "Will I actually find the pot of gold at the end of the rainbow? If so, it's bound to be gigantic if the size of this was anything to go by!"
The geysers were dramatic with impressive frequency. Every couple of minutes, crowds roared at the entertaining explosions reaching several metres high. A long day but it's a must do should you make the journey. Private tours can also be arranged.
Blue Lagoon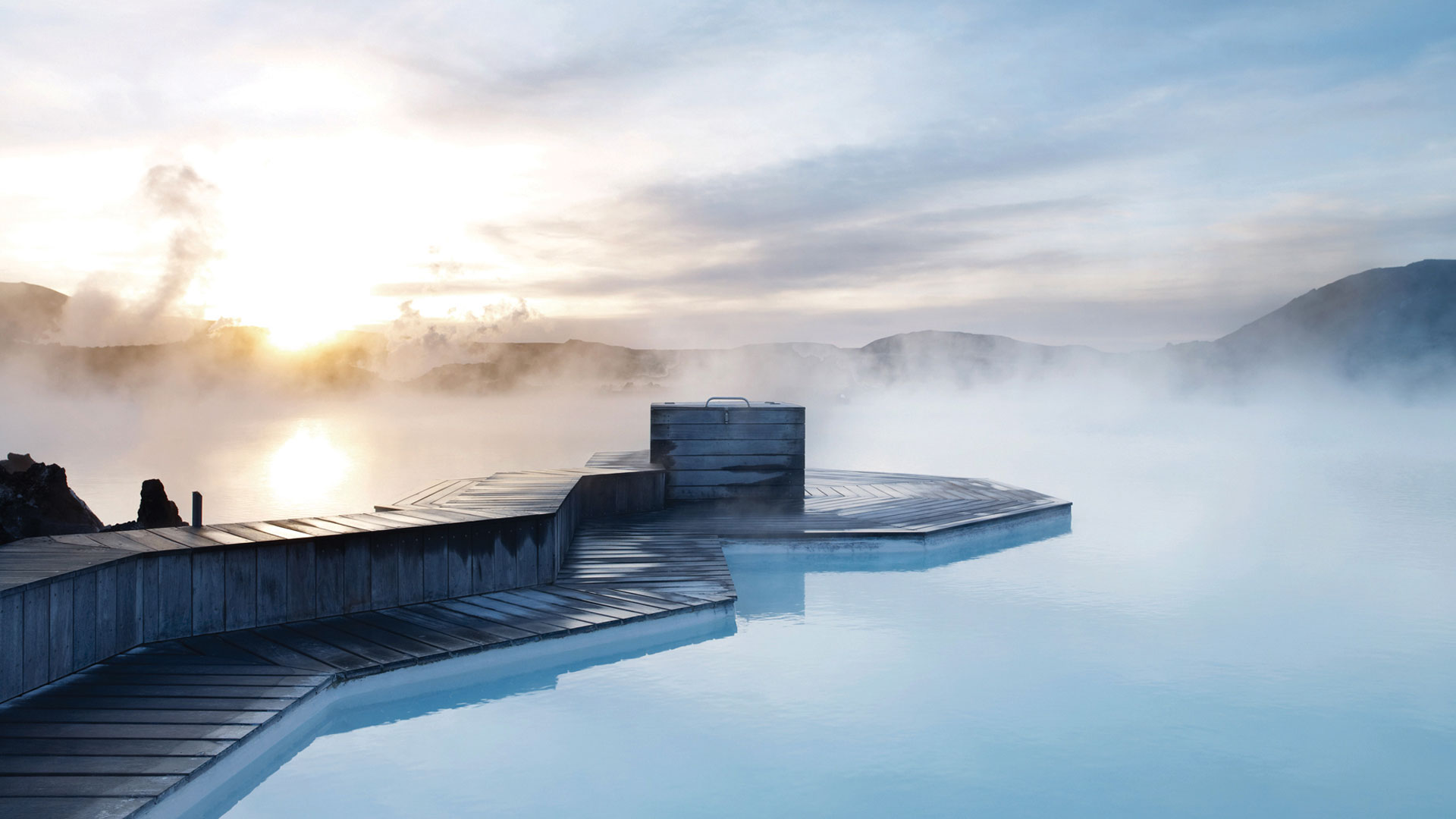 I managed to squeeze in the manmade Blue Lagoon for a few blissful hours. My favourite part of the visit was staring at the magical views from the water's edge. The natural powers of the geothermal water create a truly wonderful outlook from afar with steam continually drifting up and beyond. The water is unique in that it comprises 55% seawater, 35% fresh water and very high in silica. It's known for its healing benefits and studies have found it to prevent premature ageing. I jumped in.
On offer are face masks made from silica, algae or lava, while you soak away. Everyone is sitting in the hot pools with face masks, enjoying a drink from the bar, it is quite a sight. I then found myself almost drift out of the water after an hour. With airport transfers available from the lagoon, it worked well for my journey home. If you forget to purchase anything from the gift store, such as the wide range of skincare, there is a stand-alone duty free store at the airport.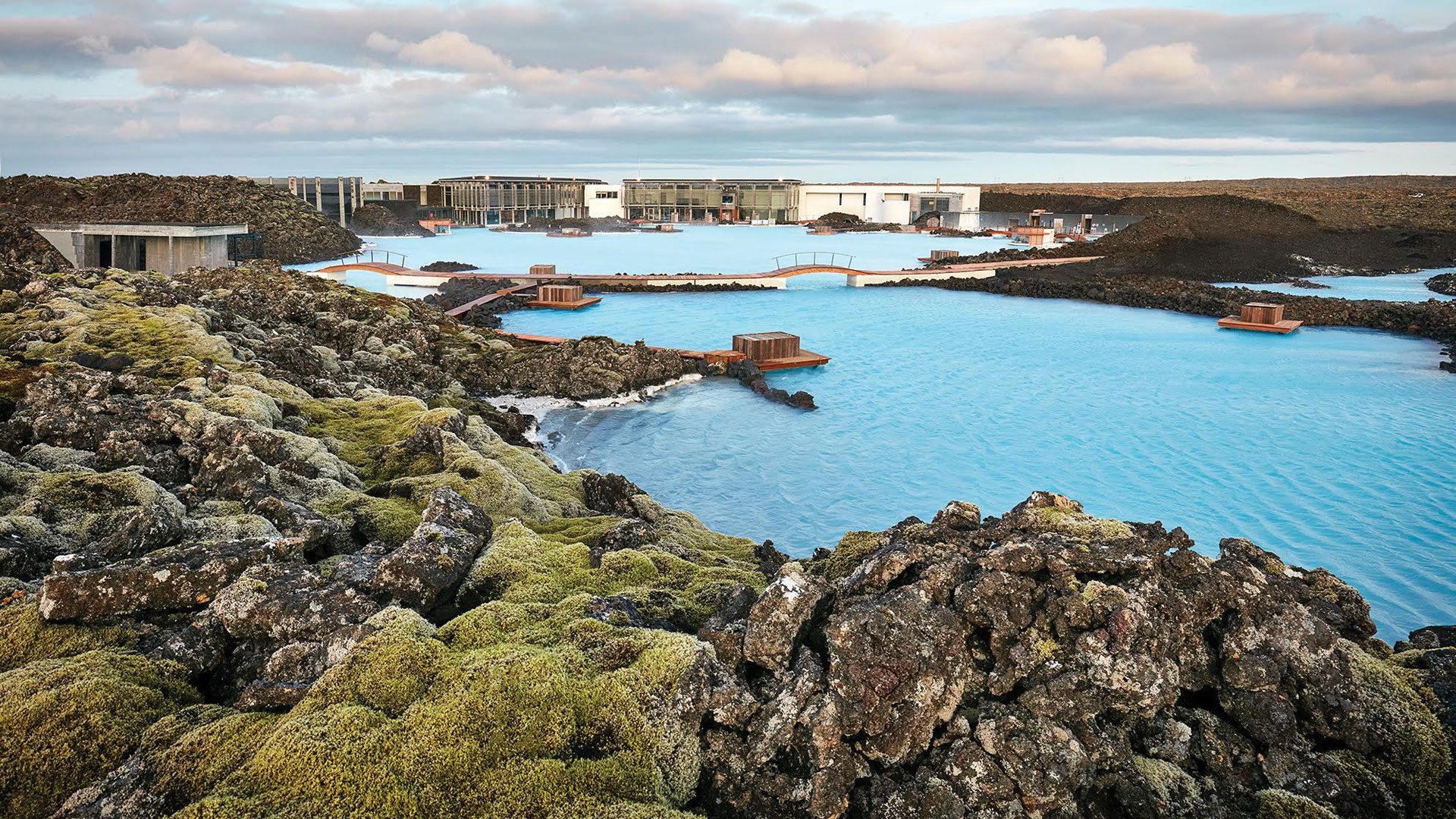 Iceland far exceeded my expectations, so much more than just the Northern Lights. With sites and activities to see all year round, I will be back. This piece of the world will remain a very special place to me for being a country unique in more ways than one.
Travel Tips
Book Northern Lights Tour for your first night • Download the Northern Lights App • Take a battery pack • Hire a car • Think outside the square for adventure tours