"His eyes are intense, probing, demanding even. I stretch out beside him, feeling loose-limbed, my bones like jelly, but I'm relaxed, deeply relaxed."
– E. L. James, Fifty Shades of Grey.
As I write this piece, I'm trying my absolute best to not cry of laughter in the office. Never in my wildest dreams would I have thought I'd be selectively scanning through Fifty Shades of Grey to find a quote that would adequately introduce a cover story. I tried to pick a much more risqué quote, but just to cover ourselves, I picked a 'safer' option.
M2 has always been a platform for discussion and free thinking. And there's a purpose for opening with a provocative quote. A picture is worth a thousand words, and for us men, that'll do the job. That's why men far outweigh women as consumers of, shall we say "visual stimulus". But words are powerful. And when crafted the right way, in the right manner, and delivered to the right audience…they'll do the job as well. That's why women far outweigh men as consumers of erotica.
While I personally feel no connection with the Fifty Shades franchise, and regardless of your views on the literary quality of E. L. James' novels, it is a worldwide phenomenon, a catalyst for sexual awakening.
Admittedly, when I was first assigned the task of writing this piece, I thought to myself: "Well, this is weird." But once you understand and accept that the books aren't written for your demographic, your view changes. There's a reason why they sell so well: it resonates with a large chunk of the female audience, and for different reasons. Perhaps it's an intention to expand and broaden their sexual palette, or understand and keep up with the play pop culture wise, or quite plainly, maybe they just want a series of books to read.
You don't have to watch the film or read the book, but if your wife is reading Fifty Shades, or is off to Hoyts to watch the film, take it as a positive sign.
The Fifty Shades franchise is a juggernaut, so casting Jamie Dornan as Christian Grey may come across as an odd pick. Hailing from Belfast, Northern Ireland, Dornan's road to stardom differs to that of your run-of-the-mill Hollywood star. "Belfast in the 80s was still not a great place to be, but I wouldn't have changed my upbringing for the world… we definitely saw things, and there was certainly fear and tension, that doesn't exist now", Dornan says in an interview with Vogue UK. Acting wasn't his first choice; Dornan spent the early part of his career modelling for brands like Calvin Klein, Armani and Hugo Boss.
Although he has fronted campaigns for some of the world's biggest brands, and would eventually wind up with the role of Christian Grey in Fifty Shades of Grey, Dornan is honest about his feelings about baring all: "I don't have a lot of body confidence. Considering you'll probably find pictures of my body quite easily online, that sounds weird, but those pictures wouldn't be enjoyed by me, certainly," he shares in a 2015 interview with Time Magazine. Dornan had minor acting roles in films such as Marie Antoinette and fantasy drama series, Once Upon a Time, but it wasn't until he was cast in the lead role of British show, The Fall, that people began to take notice.
"I'm not very good at auditions; I don't sell myself very well. I didn't do a good audition for The Fall. But the show's writer, Allan Cubitt, saw something in me. I think he had to work pretty hard to convince everyone else. The show was a hit."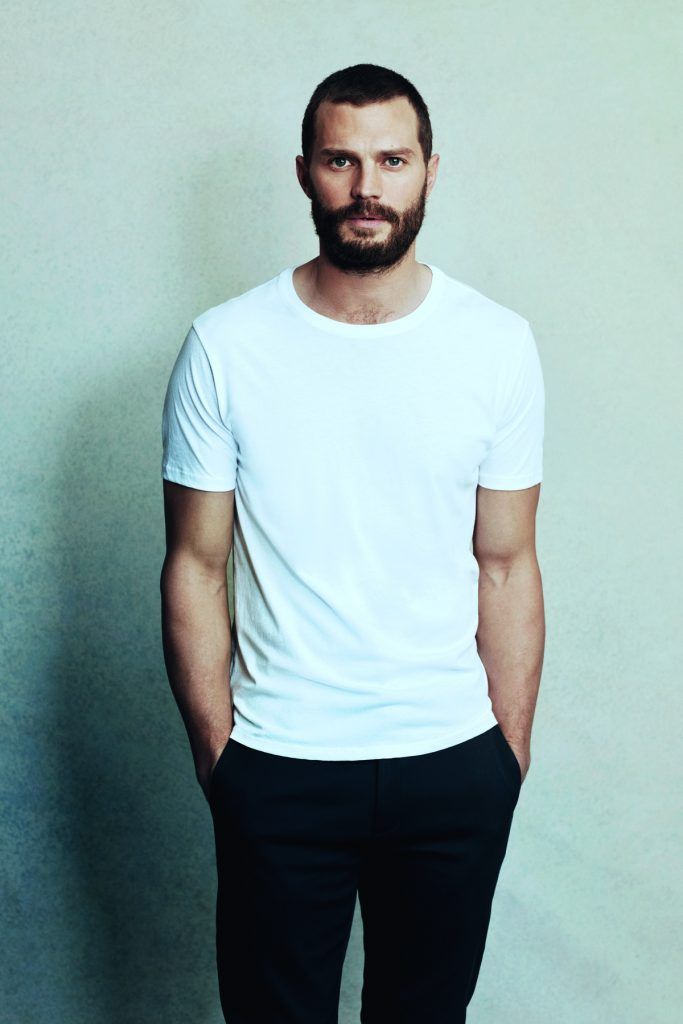 Dornan's path to playing Christian Grey is similar to how he was cast in The Fall. He wasn't first pick, and it took some convincing. Charlie Hunnam was initially slated to play the lead, but dropped the role due to scheduling issues. Persistence pays off, and Jamie Dornan won the part over shortlisted names like Scott Eastwood, Matt Bomer and Alexander Skarsgård. Three years on from the first in the Fifty Shades trilogy, Dornan returns, reprising his role as business magnate and object of desire, Christian Grey in Fifty Shades Freed. Here's an interview with him about the new film, in cinemas February 8:
Now the third and final movie of the Fifty Shades series is completed, how do you look back at this whole journey? It has been a hugely enriching and rewarding experience for me. It's nice to be a part of something that so many people like.
How does Fifty Shades Freed differ from the previous films?
There is definitely a lot of action! Even though we shot the second and third films back-to-back, this one felt very different, precisely because of all the car chases and stunts. In that respect, I wasn't the person who had the most to do, but I love throwing stuff around and doing stunts.
What do you think James Foley, as director, has brought to the second and third films of the series?
James is great and very energetic! It wasn't easy to get on a train like this that had already left the station. Yet he managed to elevate it and make it all his own, while also respecting what was done with Fifty Shades of Grey. That's a delicate thing to do, and I thought he handled it brilliantly.
Character growth is integral to any story, especially in a movie franchise, so what's changed?
I think Christian is fair, understanding and more human in this third movie, compared with how he was when we first met him – when he was hard to understand and impenetrable. Now he is a bit more of an open book. Playing him has been a very satisfying challenge. I feel it was trickier in the first movie, as I had to strike that balance of being distant and cold, but at the same time somewhat likeable.
How was the experience of shooting the second and third movies back-to-back?
I think it was beneficial for everybody: the crew, the cast, the studio and the fans. It made both the schedule and the energy easier, because you have those six months where you just throw everything at it and then you are done. I believe it is better than working for three months, then going on to another film and then coming back to it again a year later. I believe it's easier to get it all out in one go.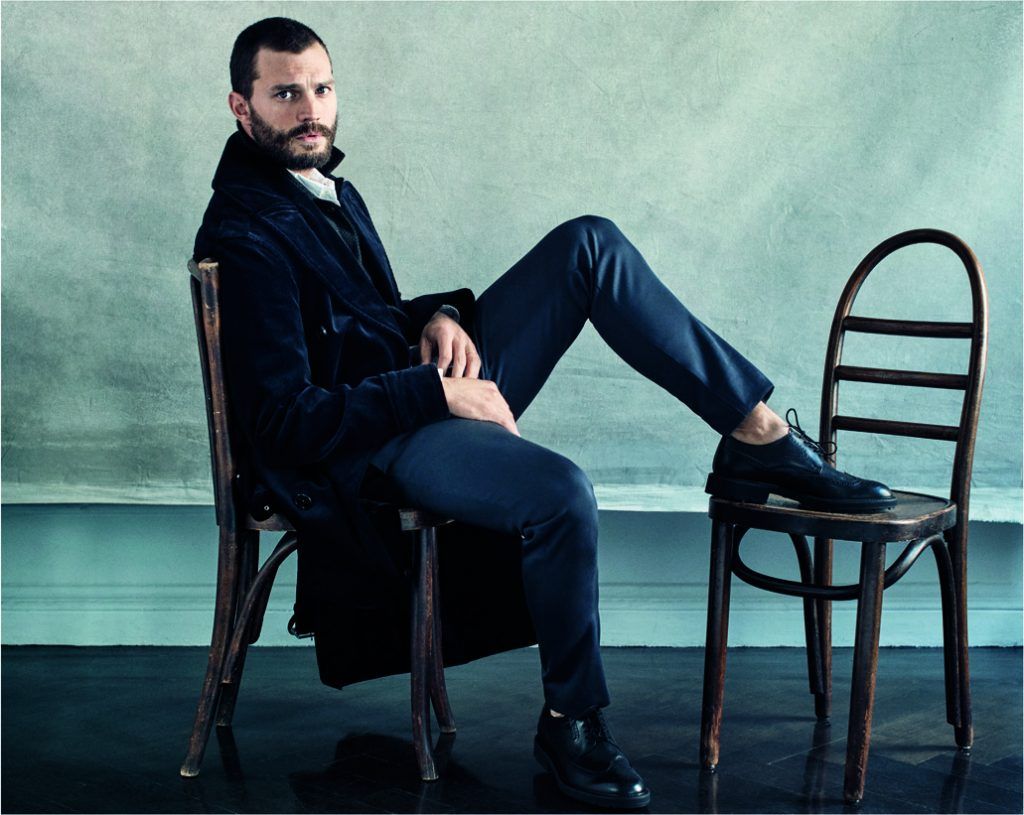 Getting to travel to Europe to shoot is a pretty sweet perk.
Yes, we did that towards the end of it. After wrapping up in Vancouver, we flew to France, which was nice because the schedule wasn't too crazy. We had some time off to muck around on jet skis or swim while we were shooting the honeymoon scenes. Those were easy days at work.
In a film where you have to act in an extremely intimate setting, it's good that you and Dakota Johnson get on well.
We are very fond of each other. Dakota and I had to have chemistry to make this work from the get-go, and now we will continue to be friends despite it coming to an end. We have gone through this journey together. We truly understand what that has meant. I believe we will always have each other's back, precisely because of the impact these roles have had on our careers and our personalities. It is quite a bond that lasts forever.
Have those scenes become easier to shoot?
I imagine it'd be quite tough to, 'get into character, on a busy film set. It has, because in those situations it all comes down to trust. You can feel very exposed and vulnerable when you shoot them. We knew that we had each other's back and we were even capable of having a bit of a laugh, which is good. In the first film we were still getting to know each other, but I believe that our friendship has certainly taken a step forward since then and made those moments easier for us.
There must be moments where you'd just burst out laughing, surely?
We have to! I wouldn't do this job if I didn't have fun at work. I remember we couldn't stop laughing during the wedding scene, when we realised that the same guy who was with us in the elevator sequence of the first movie was sitting there in the front row. Life is too short and you have to enjoy it. Dakota and I make each other laugh far too easily. You have to respect your job, but also have fun, because we are actors and our mission is to entertain people.
So, how are you going to do that if you are not even capable of enjoying yourself? That goes for every job. My father was a surgeon, but he never took himself too seriously and is one of the funniest people I have ever met.