If you haven't already heard or seen, Apple was back again in September and both the new iPhone and keynote address left many asking questions. We offer a brief overview of this much-anticipated event.
There are a few points of significance in the 2017 iPhone X (said ten) launch and keynote address that are extra-special. One is that this is the first Apple keynote presented in the new Apple Park and, more specifically, it was held in the Steve Jobs Theatre, which was purpose built for these events. Now, the Steve Jobs Theatre is not just any ordinary building. As you can see from the image above, it is very 'Apple' in design: clean lines and minimal look, and it also features the world's largest free-standing carbon fibre roof, yet there is even more than meets the eye. As you enter and go further down in the elevators, the aspect opens up into a massive underground theatre with staggered seating and a stage at the very end. This is a very special arena and a beautiful tribute to Jobs. The second area of significance is that this presentation marks Apple's 10th anniversary for the iPhone, and to celebrate, it has released a spec'd out device – the iPhone X.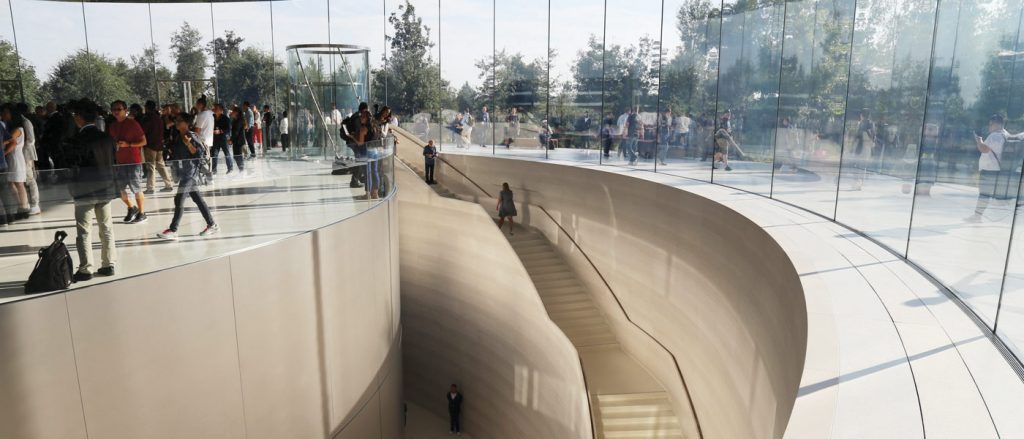 So, let's start at the top: the iPhone X. Described as the most significant device from Apple since the original iPhone, the most obvious change is in the screen design. For the past 10 years, Apple has been striving towards an all-display device, and this iteration on the iPhone finally gets there. "With the introduction of iPhone, 10 years ago, we revolutionised the mobile phone with Multi-Touch. iPhone X marks a new era for iPhone – one in which the device disappears into the experience," Apple says. And yes, there is no home button. This has been replaced by using gestures to control apps and notification panels and such. This is a huge change and will take some getting used to, but it's a very exciting change at that.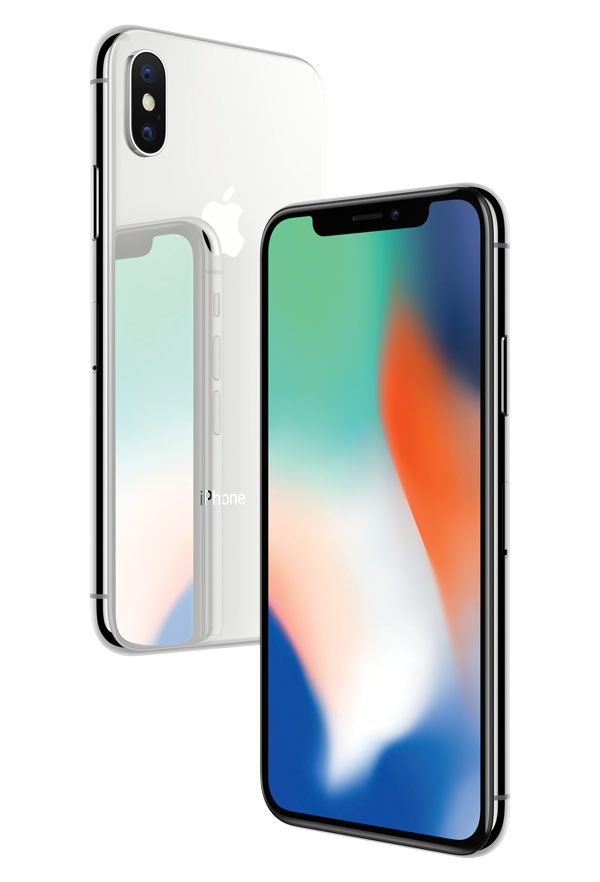 The iPhone X also sees top tech specs in all areas: "iPhone X is the future of the smartphone. It is packed with incredible new technologies, like the innovative TrueDepth camera system, beautiful Super Retina display and super-fast A11 bionic chip with neural engine," says Philip Schiller, Apple's senior vice-president of Worldwide Marketing. "iPhone X enables fluid new user experiences – from unlocking your iPhone with Face ID, to playing immersive AR games, to sharing Animoji in Messages – it is the beginning of the next 10 years for iPhone."
Get excited for this phone, but you will have to wait until November as pre-ordering doesn't open until then. Oh, and one more thing: wireless charging! This will be a life changer.
There was also an iPhone 8 and 8 Plus release, which pretty much sport the same tech that the X does, just with the familiar iPhone 7 design. It still has TouchID, and the usual-sized screen orientation, with the A11 bionic chip, Retina HD, new cameras and glass front and back to allow for the wireless charging; these are still great devices, but for me, the X is the real star.
Overall, the iPhone X is the standout device, as expected, and we can't wait to get our hands on one. Aside from the hardware, the new iOS looks to be a very well-designed operating system to bring all of the great new features together.
• Apple Watch got an upgrade, and now features LTE (can send texts, calls and use data without needing to be in range of your phone). However, here in New Zealand, we are yet to have any providers offer the plans that will make this viable to use, but it won't be long.
• Apple TV got a little love too, now beaming 4K HD quality video to your screen with the help from the A10X Fusion chip, the same chip that powers the iPad pro. So things are much faster and better quality.