The power of a brand is something that shouldn't be underestimated. When you think of burgers, you think of McDonald's.  When you think of soft drinks, you think Coca-Cola. And when it comes to denim, Levi's stands head and shoulders above everybody else. Founded in 1853 by German immigrant Levi Strauss, Levi's has its roots in practicality, serving to provide tough, durable workwear to gold miners during California's Gold Rush. Levi Strauss & Co. innovated the use of copper riveting to reinforce points of stress on jeans such as pocket corners and the button fly base. This forward-thinking move, along with the rise of subcultures like mods, rockers, hippies and greasers helped embed the denim brand within pop culture – a presence still felt 165 years later.
While they're synonymous with jeans and denim, Levi's aren't a one-dimensional brand; they also boast a wide range of slick streetwear options. If you're looking to expand your wardrobe and want to inject a dose of style from Levi's that aren't jeans, check out these three pieces.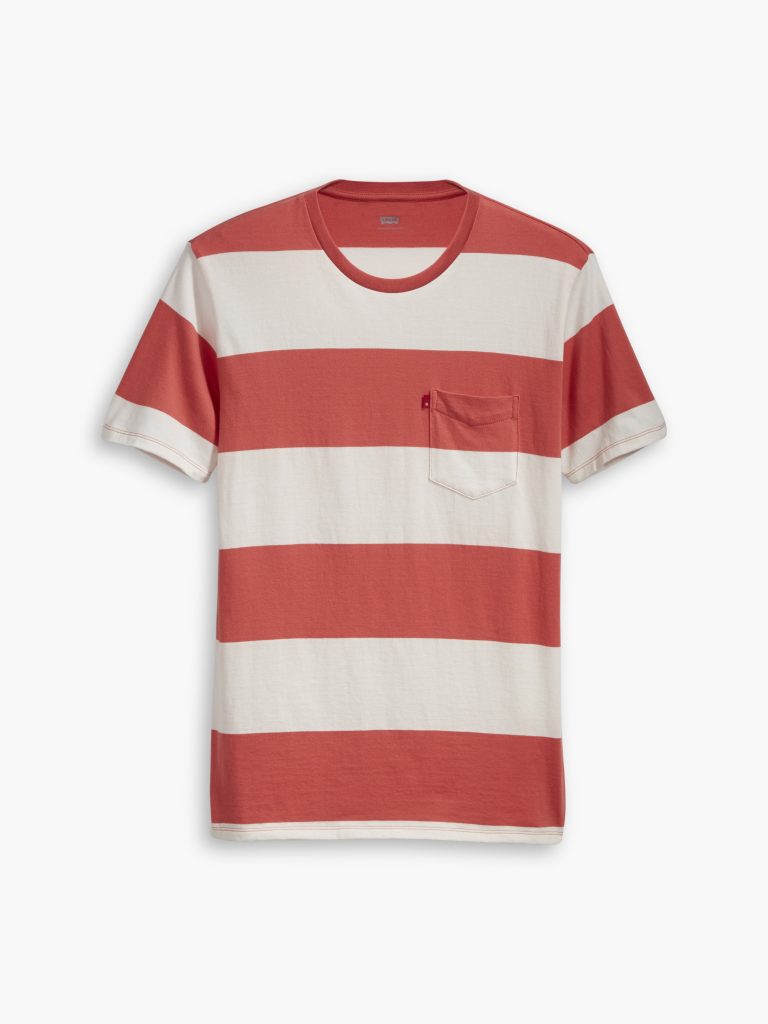 Earn Your Stripes – The Striped Shirt
The t-shirt and jeans combo is timeless. Comfortable and stylish, there's a reason why everybody wears tees. There's an appeal of timelessness in this Levi's tee that'll work well with a pair of jeans – be it blue or black. Nice solid stripes don't give off that jarring "strobe" like effect and you can see the hues are definitely faded to give it a vintage feel. Subtle details like the red stitching on the sleeves and bottom of the shirt add an extra touch, and the iconic little red tab features nicely on the t-shirt pocket.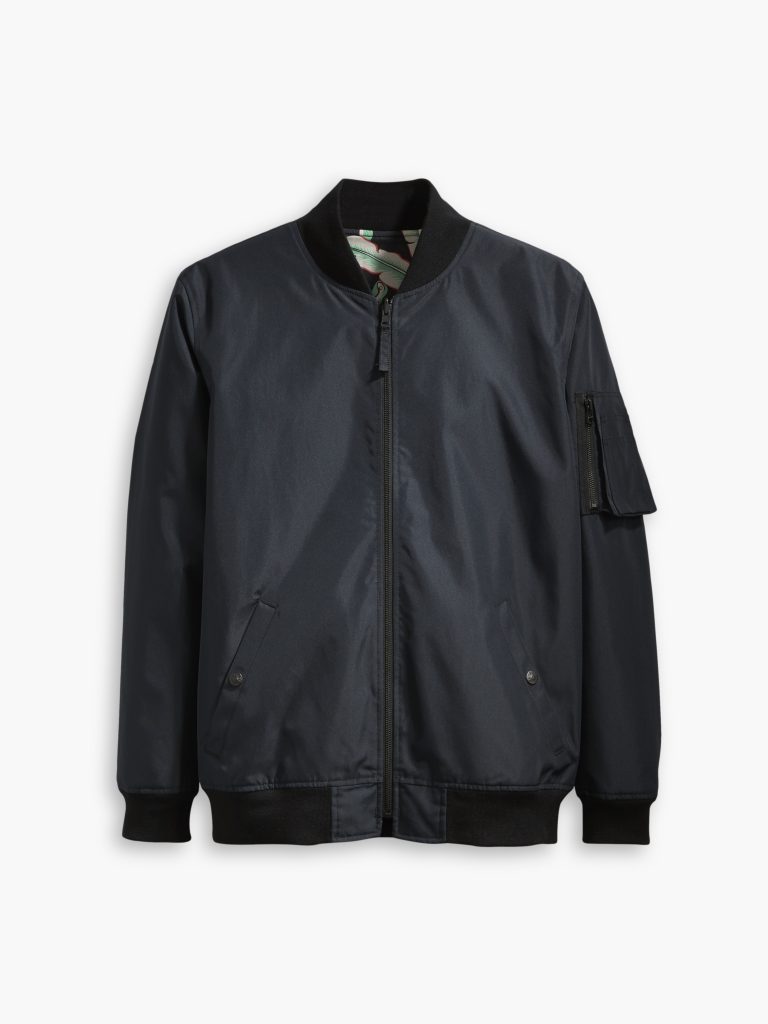 Bombs Away – The Bomber Jacket
Now that the colder days are among us, it's time to cover up with a decent jacket, and the bomber jacket is a perfect option. Bombers sit in an interesting place in fashion – highly popular from a streetwear perspective but also has retro roots from when they were donned by fighter pilots. With this jacket, subtlety is the design philosophy. A charcoal-ish black sets the tone, offset by darker accents on the sleeves collar and jacket bottom. Studded pockets and a zipped arm pocket give it a boost of understated detailing, and the only pop of colour you'll find is on the inside of the jacket. Less is more, and this Bomber Jacket will make you stand out.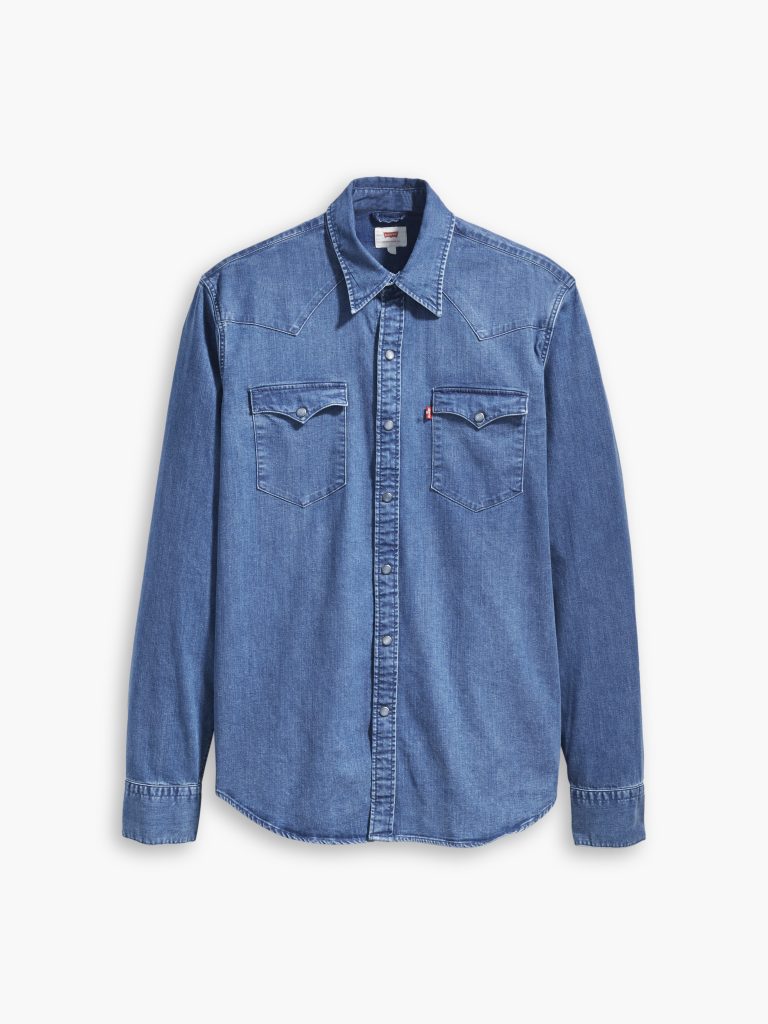 The Art of Layering – The Denim Shirt
When you're putting together an outfit, layering a t-shirt with an overshirt is a great pick. Rolling with a classic denim piece like this one from Levi's will work well, for example. Open up the buttons and pair it with monochromatic options or, carefully coordinate the some brighter hues of the tee with your shoes. Longer sleeves mean that you also have options to keep them down or roll them up (whatever takes your fancy). Double denim if pulled off correctly can look great, but do a bit of research before doing so otherwise you'll look like early-2000s Justin Timberlake (Google image search "Justin Timberlake Denim").