Think about the magic and excitement of driving up to a local parking lot, ready to watch the latest feature film in the comfort of your own car. The light from the projector beams a dancing stream of images onto the giant screen ahead, while kids laugh and play beneath the screen.
American-based photographer Lindsey Rickert was one of those kids, dancing beneath the screen. Years later, the magic is definitely not lost for her. Even as the now-abandoned screens and ticketing booths begin to disappear back into the earth, Lindsey has found a new magic in the once-lively drive-in theatres. M2 talks to Lindsey about her series of abandoned American drive-in theatres, and the near 20,000-kilometre journey this took her on.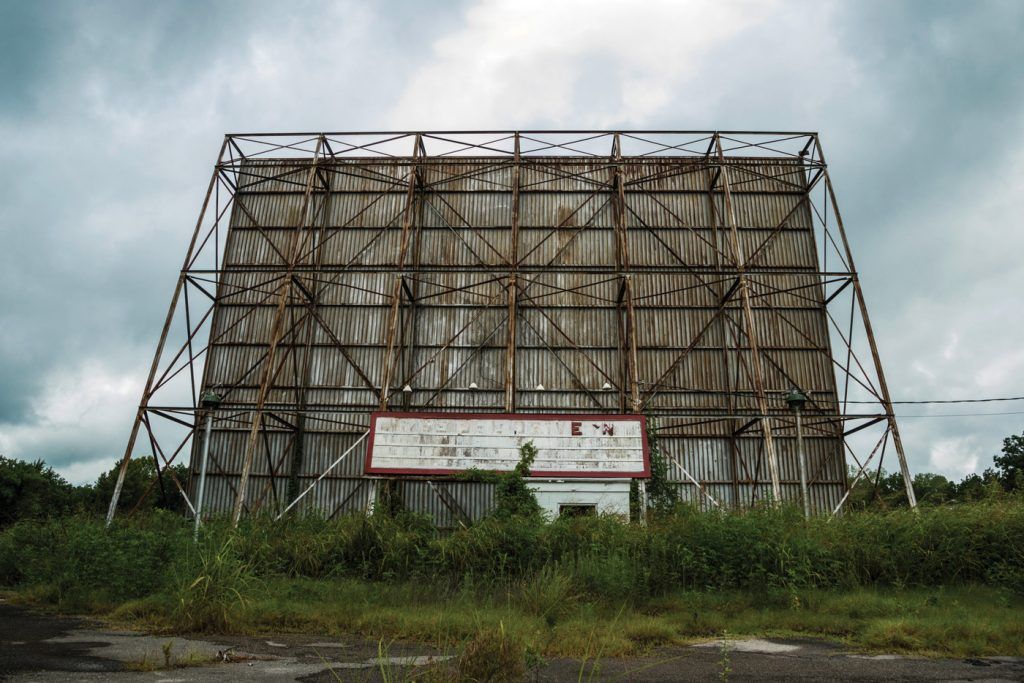 Is your background in photography?
My background is in photography. After years of teaching myself, I returned to school to finesse my skills. I graduated from Pacific Northwest College of Art in Portland, Oregon in 2012.
What gear do you like to shoot with?
When I am shooting digital, I use my Nikon D810 and my AlienBees strobes, but I have all kinds of film cameras I pull out on the right occasion.
Where did your passion for photography start?
I'm not really sure; I have been interested in photography for as long as I can remember. I often joke that I am a photographer because I can't draw photos realistically, so I take pictures instead.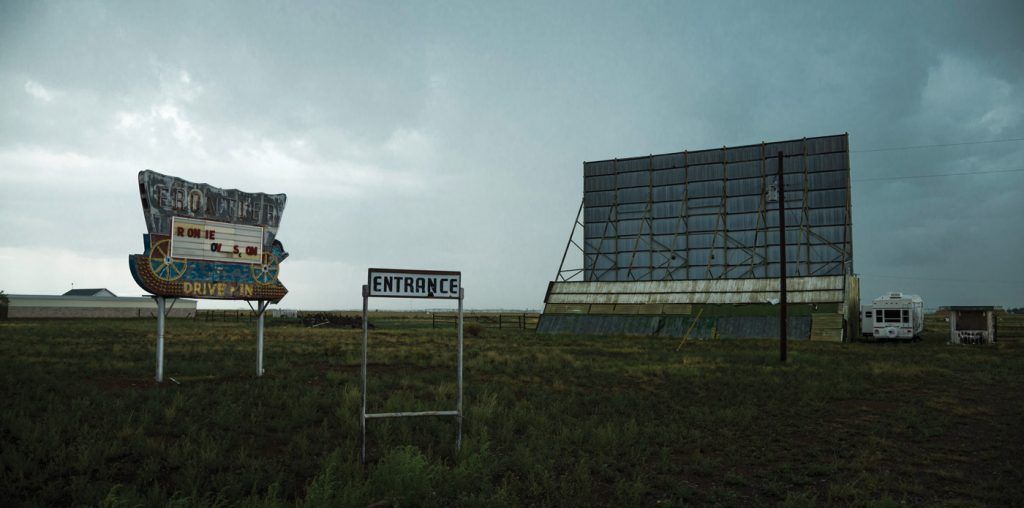 What is it that originally sparked your interest in shooting this 'American Drive-in Theatre' series?
I had assisted photographer, Holly Andres, on a shoot at the 99W Drive-In, located in Newberg, Oregon. It was the first time I had been to a drive-in theatre in well over a decade. All these memories of playing under the big screen began flooding back. A few weeks later, I was on a road trip from Oregon back to Iowa for a wedding when I saw a few abandoned screens along the way, and that is when the idea came to me.
Tell us about the extent of the journey this took you on.
When all was said and done, I had ventured through 32 states over the course of 65 days and put in 19,350 kilometres.
Some of the places you have visited are pretty remote; do you need special clearance or equipment to shoot in any of them?
Once I found the theatres, most of them were just open [parking] lots not surrounded by much. It was finding the abandoned ones that was the hard part. I had done a lot of research to try and narrow down a location, but it was a lot of driving up and down roads and sometimes stopping to ask locals if I was on the right track. Luckily, it only happened once that I drove to a location only to find out it had been recently torn down.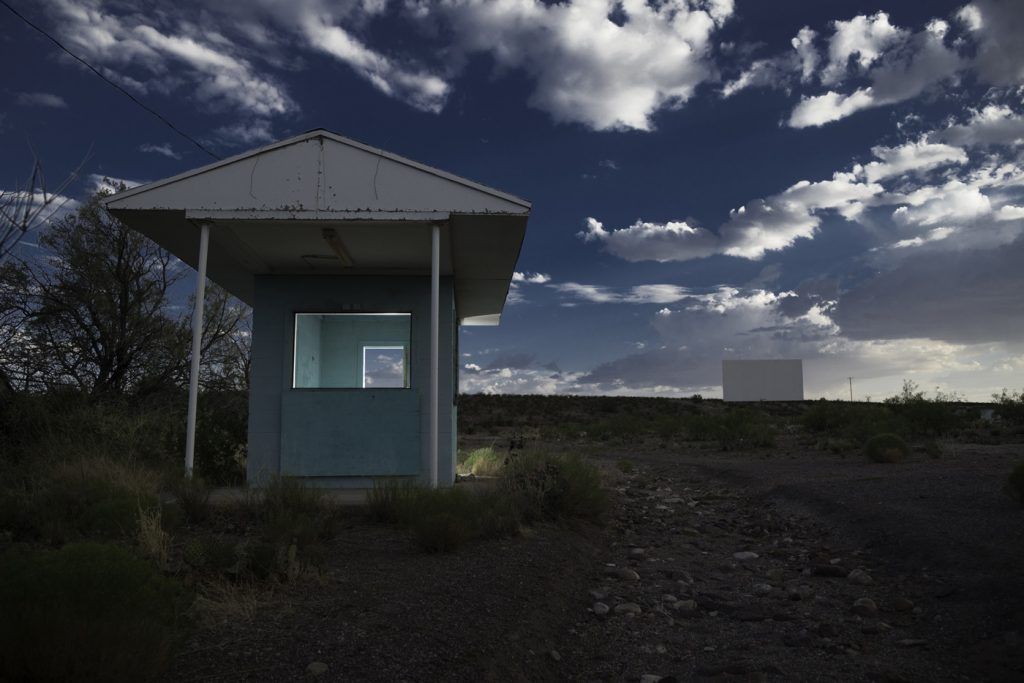 Does it ever affect you emotionally, experiencing derelict places that sometimes have a quite grim history?
Of course. Each time we pulled up to an abandoned site, a feeling of excitement would take over. Mostly just because we had actually found the place. I would jump out of the car and start shooting and then part-way through, I would slow down and that was when I would be flooded by the history of these relics. I would stop and imagine all the memories and experiences people must have had at that very spot over the years. [But visiting] theatres that were still open and thriving really helped though. While many of the images in the book showcases abandoned sites, drive-in theatres are in no way gone forever. Many are still thriving, with a huge line of cars waiting to get in each weekend.
What is one of the standout locations for you?
The Sage Crest Drive-In, located in Yerington, Nevada. I think this is one of my favourites because it is the first theatre I shot on the road. It was the very beginning of my trip and this theatre symbolised a lot of what I had in store for me over the next 65 days. I didn't know it at the time, but I would be battling storms most of the summer and this theatre really set the stage for that. It was pouring as we drove down the highway in search of this gem. I had a lot of nerves going, just wondering what I had gotten myself into with such a huge project, and really hoping I could pull it all off. Mother nature was feeling like she had other plans, but as the drive-in appeared [as we drove] along the highway, the sky began to clear and this beautiful rainbow arched over the abandoned screen. At that moment, any doubts I had vanished and I ran around like a little kid, giggling and snapping my camera.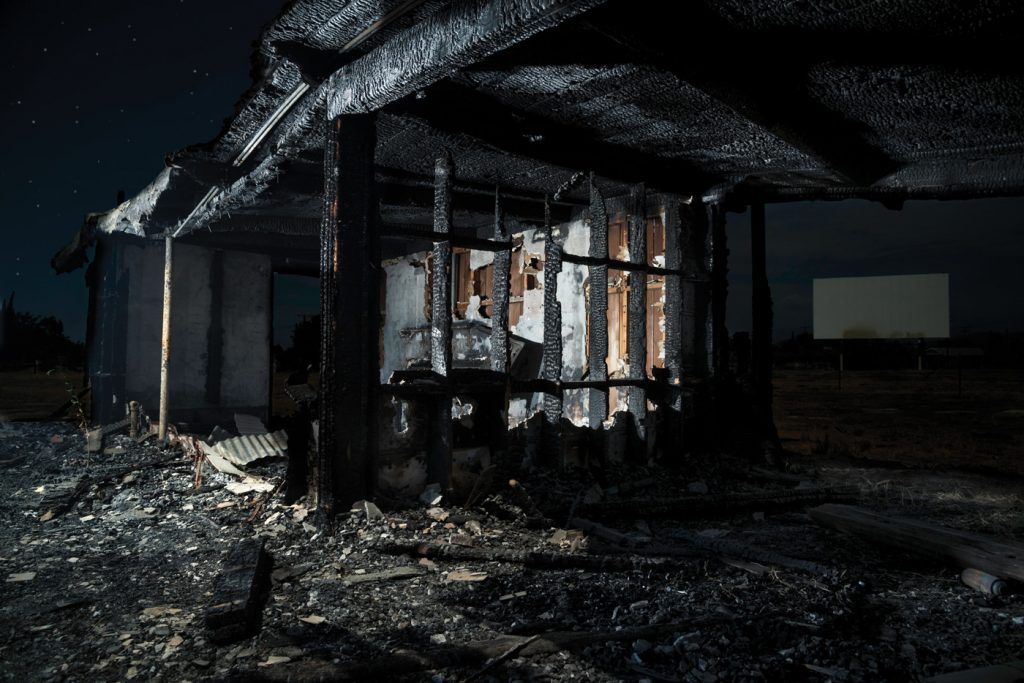 What was the most dangerous adventure?
When I was shooting in Jacksboro Drive-In, located in Texas, I was running around in tall grass wearing only sandals and a dress. After we finished shooting, a truck pulled up. He had seen us taking photos and stopped to tell us that his grandfather used to own the drive-in. He started sharing stories of how he would have to pull rattlesnakes out of the back of the screen. I looked down at my open toed shoes and exposed legs and realised I wasn't in the Pacific Northwest any more and I better start dressing better.
Where to next with your photography?
Over the last two years I have been working on a new series, Disconnected. It started by staging mannequins in these colourful everyday mundane scenes, but has expanded into me often travelling with my mannequins when I go on outdoor adventures. I'm totally that crazy lady who freaks TSA out because I have a mannequin head in my luggage.