A "Man's Best Friend" should provide a straightforward and effortless way to take care of your skin right?
Bulldog Skincare is Man-Made for Men. The British brand was created and launched in 2007 by Simon Duffy and is now sold in 15 countries around the world. The word 'simple' perfectly encapsulates the philosophy of the brand and is definitely a concept we can get behind. Duffy has maintained this idea of undemanding skincare for men by ensuring that there is no jargon on the products, letting you understand what you are putting on your body. The ingredients are also appealing as only the finest natural ingredients, along with carefully selected man-made ingredients, are used in the creation of Bulldog Skincare products, helping you become "groomed like a quintessential British gentleman" with refreshing ease.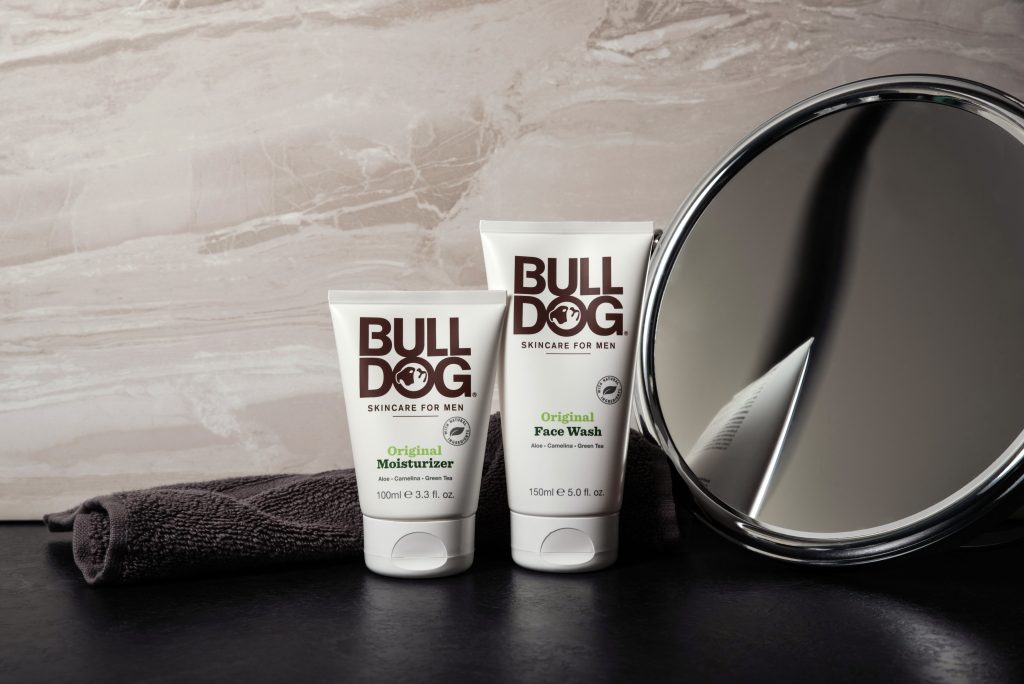 Your new favourite skincare line contains products for every step of your routine from beard oil, to everyday moisturiser, to facial scrub. Catering to all skin types, the range comes in Original and Sensitive skin editions, to help men of any skin kind "look and feel their best". None of the products contain artificial colours or synthetic fragrances so you don't ever have to worry about what you're putting on your skin. The entire Bulldog Skincare brand is dedicated to creating vegan-friendly products that are never tested on any animals so your conscience is clear and all your health concerns are put to rest. The key ingredients in the skin care include aloe vera, camelina oil and green tea, which are housed in plastic tubes derived from Brazilian sugar cane.
One Bulldog's Original Moisturiser, their leading product, is sold every 15 seconds around the world. Bulldog is a skincare brand you can trust, made by men, for men. You can find this award-winning British skincare line in supermarkets, selected pharmacies and The Warehouse.