Woodford Reserve has created a reputation for itself as one of the world's most innovative bourbons and is also credited for being one of the brands leading the growth and reputation of the American Whiskey industry as a whole. We talk to Woodford Reserve's Master Distiller, Chris Morris, about how history and innovation can work hand in hand.
Could you describe an average day in the life of a Woodford Reserve Master Distiller?
There is no "average" day for me because we schedule different activities for different days of the week or month. For example, I might have scheduled barrel batching for Monday, Wednesday and Friday of a week and new spirit evaluation on Tuesday. Thursday could involve hosting a group of retailers. Each day can be unique and stimulating.
What advice would you have for a bourbon novice in terms of understanding if they are drinking something good or not?
I would advise them to look for flavor balance and maturity. Does the bourbon have fruit character? That is a sign of good maturity. Is it too woody? That is evidence of over maturation. Is it grainy? Not mature enough!
Since Kentucky Bourbon matures in new, charred oak barrels which are a tremendous colour, aroma and flavour source, it is so important to have the right balance of barrel exposure as noted.
You wrote into the charter for Woodford Reserve the mandate to focus on innovation. How would you describe the balance between this innovation and experimentation and a respect for the past?
Bourbon has been on an evolutionary path since its early years. I think this evolution stagnated from 1945 – 1990 and as a result, it gradually fell out of favour with consumers. Therefore, I believe that Woodford Reserve's focus on innovation and experimentation is actually a return to Kentucky bourbon's storied past.
From bourbons finished in different types of wine casks, different types of wood, and barrel treatments, can you give us a bit of a hint as to what you would like to try next?
My philosophy on barrel finishing and putting it in action really shook up the industry in 2006! Some traditionalists were outraged that we finished Woodford Reserve in Chardonnay barrels. Now, of course, we receive constant requests to do it again.
We never finish Woodford in a barrel that would add a new flavour to it. Instead, our finishing barrels contain flavours that are found in Woodford and therefore highlight and expand those specific flavors. For example, the barrels of California Chardonnay we finished in featured crisp apple and pear fruit character, along with a yeasty bread note. These are all flavours found in Woodford Reserve. Given the fact that every bottle of Woodford has over 200 naturally developed flavours in it, the options for barrel finishing are numerous.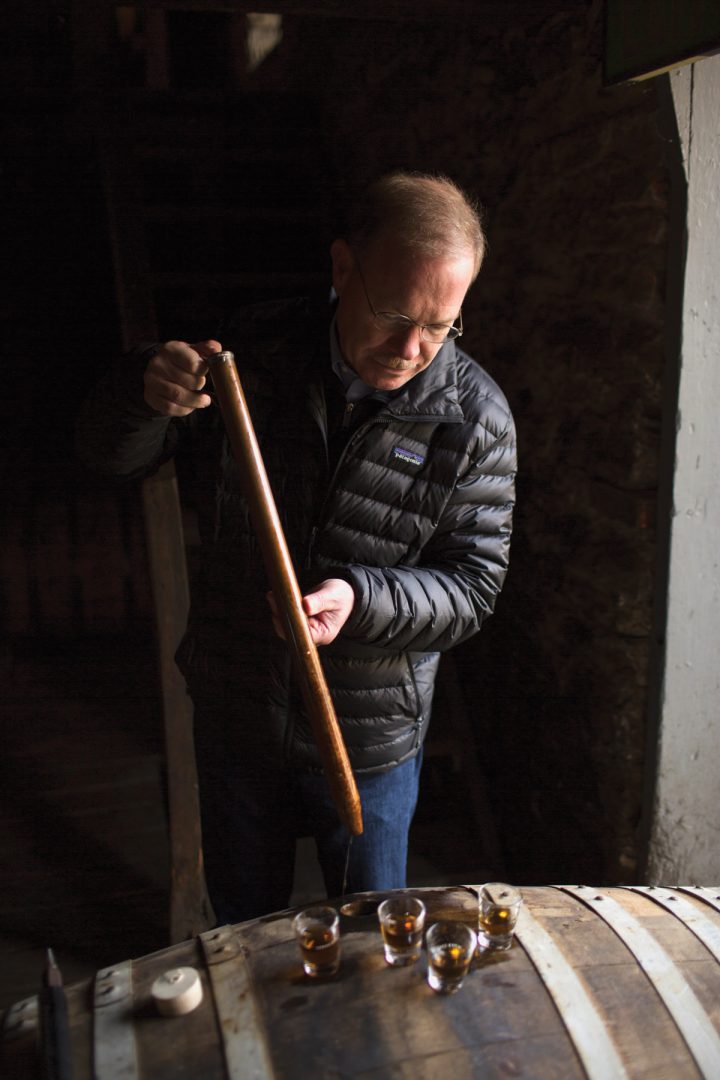 If you think about the Woodford Reserve Master Distiller in 100 years' time, how would you like to balance the work that you've set in place and their own innovative ideas?
I am sure that the Master Distiller of 100 years ago would never have dreamed of doing what we do today. I would anticipate that my future successors will continue to push the boundaries of flavour formation and presentation in ways I can't imagine. I believe that innovation is in Woodford Reserve's DNA.
Whiskey and bourbon seems such a craft that revolves around a respect for time. Does that spill over into how you think about life in general? Does legacy become more important to you?
Yes, crafting an expansive family of whiskey expressions requires both patience and a long term outlook. Ironically, I have only one of those two attributes. I am not a patient person. I expect on-time execution, prompt responses and more on a daily basis. It is the product itself and innovation process that imposes the practice of patience on us. I wish we could bring our long-term vision to the market all at once, but that isn't feasible or practical for a number of valid reasons – so patient we must be.
A lot of your focus and drive at the start has been said to have come out of the way that American whiskey was perceived against Scottish. How would you describe the perception of American whiskey today?
I think American whiskey is beginning to develop a good reputation among a new generation of whiskey drinkers in select markets. There is still a long way to go before we attain the level of respect afforded Scotch on a global basis. That means a brand like Woodford Reserve has a lot of opportunities ahead of it.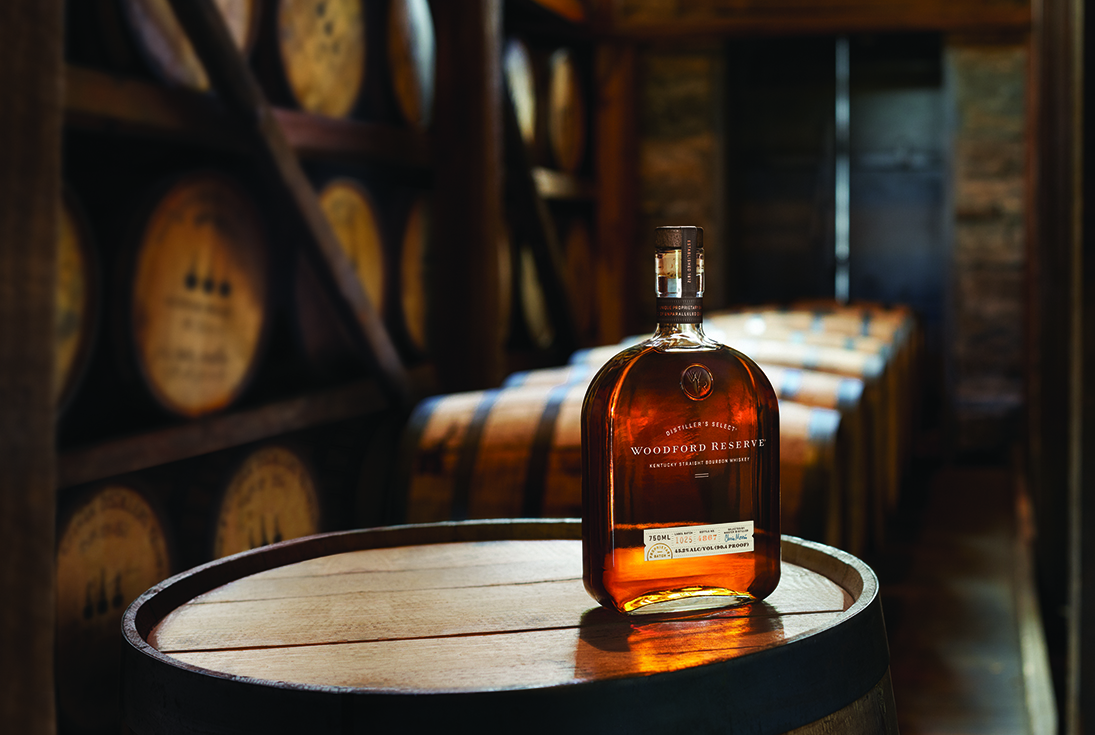 What advice would you have for spirit producers in a small country at the bottom of the world, like New Zealand?
My advice is simple – be courageous and creative. Set your own standards and live by them. Don't follow the herd because if you do, then you won't offer the market any reason to consider your product.
What's the best piece of advice you have ever been given?
It came from a legendary member of the Jack Daniel's marketing team. He told me to always do your best and if that wasn't good enough for some, then "piss on 'em!" The only person that can accurately evaluate your effort is yourself. You have to be pleased with yourself.