Time Lord or Prince Charming? Take your pick, but rising star Matt Smith can lay claim to both. The rising style icon, ex-Doctor Who, and now Prince Philip, in Netflix blockbuster The Crown, is beginning to carve out his own kingdom – one role at a time.
The divine right of kings is a religious and political doctrine that posits that monarchs are not bound by earthly authority, but derive their right to rule directly from the will of God. Regardless of your disposition towards a supreme creator – be it he, she, it, or whatever you identify 'God' as – this divine right of kings is the spiritual bedrock that gives monarchs their power. It may seem archaic, but you'll find this divine rule extends to this very day. Queen Elizabeth II's full title, wordier than a software's terms and conditions, expresses this with the title, By the Grace of God.
There's something about royalty that ensnares and captivates us common folk, even though some like to pretend they don't give a damn. To quote the crown jewel in New Zealand's celebrity-sphere, who interestingly enough dubs herself Lorde: "we'll never be royals". We want what we can't have, and that's why the monarchy and the royal family will always have an avid following.
Hailing from Northampton, Northamptonshire, England, the brooding, chisel-jawed Matt Smith isn't a royal, and he also didn't plan on being an actor initially. His hopes of becoming a football star, a common dream for many English boys, were dashed when he was diagnosed with spondylolysis, a debilitating condition that affects the spinal column. The former Northampton Town, Nottingham Forest and Leicester City youth player was forced to pivot and take his career direction down a different path, catalysed by the forward thinking of his high school drama teacher.
"I had a wonderful teacher named Mr Hardingham, who put my name down for a play without me knowing about it," Smith shared with the London Evening Standard. "It was Twelve Angry Men and I was juror number 10. And then he put me into a drama festival and I didn't turn up because I was a footballer and acting wasn't that cool. But he kept pushing me and he got me the forms to apply for the National Youth Theatre."
With a new goal different to the netted variety, the ex-head boy of Northampton School for Boys enrolled at the University of East Anglia, studying drama and creative writing. Smith's involvement with the National Youth Theatre led to roles in plays such as Murder in the Cathedral and The Master and Margarita. Heads began to turn and prominent names started to take notice; Smith's performances led to his first agent signing and, eventually, an agreement with UEA to graduate without attending lectures in his final year.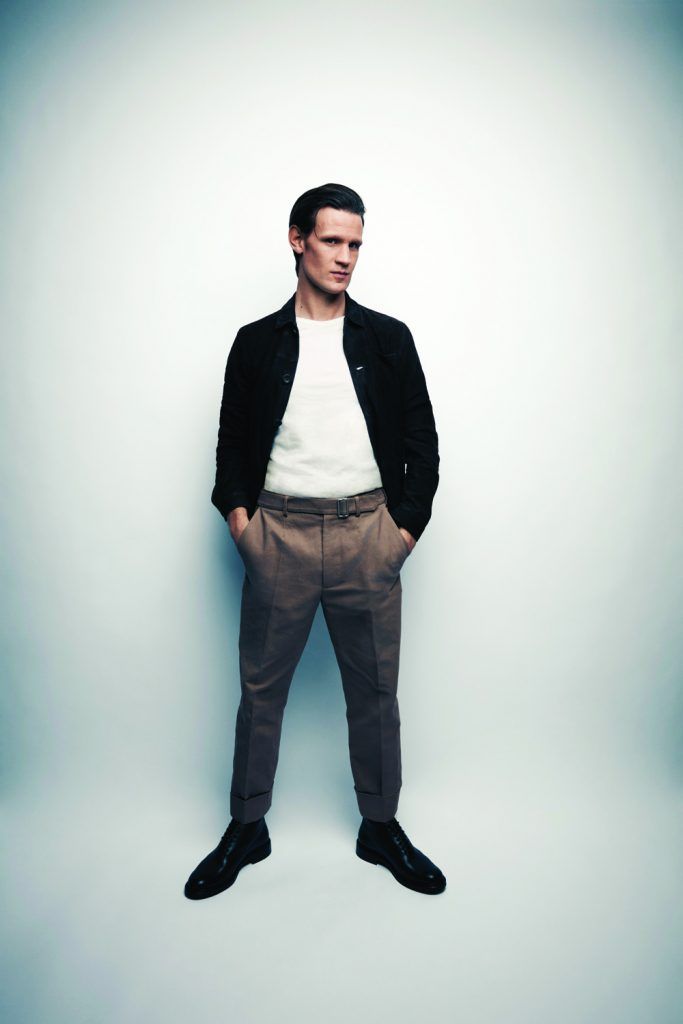 "I said to them: I want to be an actor, so you've got to let me go and do this. I didn't go to any more lectures, but they let me graduate. I would get the reading list and do my work and send it back to them."
The natural progression from theatre to television took its course, with Smith landing roles in a smattering of appearances on small-time shows across the BBC and ITV. But it wasn't until he landed his 'breakthrough role' as the 11th incarnation of the Doctor in the iconic BBC series, Doctor Who, that Smith shot to stardom. Like any series bringing with it a rabid fanbase, especially that of Doctor Who in the UK, the attendant fame brought attention to Matt faster than the TARDIS on a mission.
"Fame is a weird thing in many ways," Smith said in a 2016 interview with Esquire. "Nothing prepares you for it, and I still don't really know what it is. I'm still quite reluctant to admit it is a thing in my life."
To quote Shakespeare's Twelfth Night: "some are born great, some achieve greatness, and some have greatness thrust upon 'em". Greatness, or in this case, fame and success, were placed on the shoulders of the youngest incarnation of Doctor Who, but Smith didn't bend to the pressure. Although he garnered initial scepticism upon casting, due to his then lack of experience, Matt Smith's rendition of the Doctor is one of the most critically acclaimed by fans, Whovian or otherwise. His quick-paced delivery and ability to simultaneously capture the old and young elements of the famed time lord garnered nominations at both the BAFTA TV awards and British National Television awards. During this time, Smith also made the shortlist to play Watson on Sherlock, but was passed over for being "too eccentric".
Fast forward to 2018 and it seems that Smith might be cornering the niche market of iconic British characters, as he undertakes the role of Prince Philip, Duke of Edinburgh, in seasons one and two of The Crown, both of which are available to stream on Netflix. Unless you've been without an internet connection, or hiding under a rock without an internet connection, The Crown has been taking centrestage as a premier show on the famed streaming service, alongside shows such as Stranger Things and Mindhunter.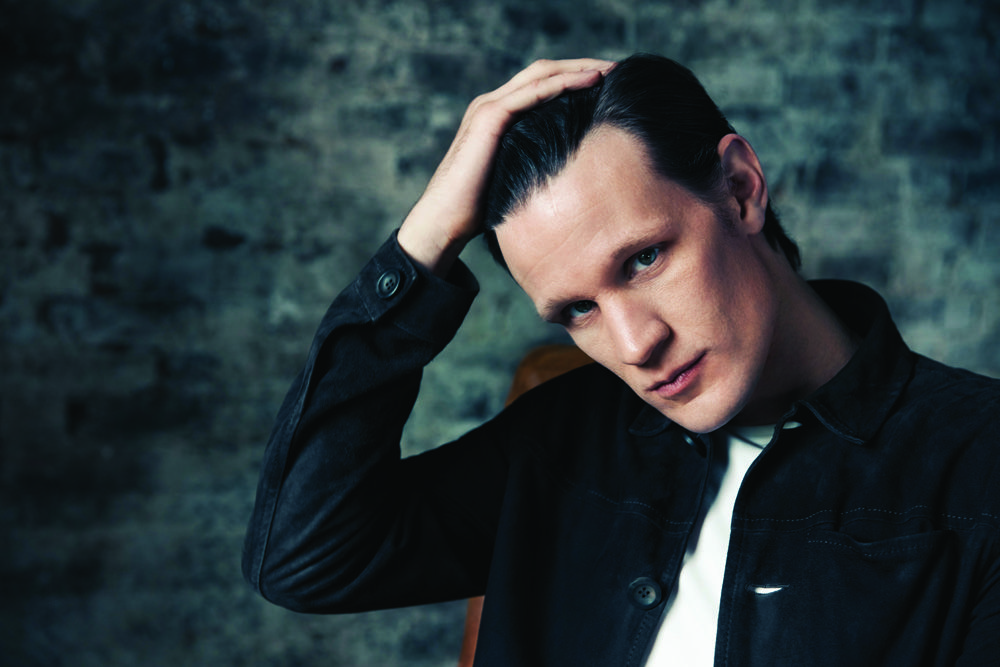 The Crown has been attracting worldwide attention and, in case you were wondering, the British royal family are aware of the show, but whether they watch it or not is an entirely different story. In a 2017 interview with Jimmy Kimmel, Smith shared a story about a close friend's interaction with Prince Philip himself:
"Philip, no; the Queen, maybe yes. A friend of mine had dinner with the Queen and the Prince. And [my friend] is the sort of man of prominence basically in the film world. He said that Prince Philip asked: "Are you involved in this Crown show? And he said: "no, no I'm not." By the end, he thought, "Actually, I'll ask him and I'll see." So he asked Philip: "Have you watched The Crown?" and Philip turned round and said: "Don't be ridiculous."
Created by Peter Morgan, a well-seasoned veteran of historical films such as The Queen, Frost/Nixon and Rush, The Crown follows the entire course of Queen Elizabeth II's reign of the United Kingdom. The entire series is intended to last 60 episodes, spread out over six seasons: 10 one-hour episodes per season, and with new actors recast every two seasons. With a budget of more than $190 million (£100 million), The Crown is the most expensive TV series ever, and it certainly shows; the costumes and set dressings are ornate and impeccable. The cinematography and cast performances are in constant competition, vying for who and what tells the story better.
The opportunity to play Prince Philip in particular was of keen interest to Smith, largely due in part to the complexities in the Duke's story, something we don't fully tend to grasp as mere plebeians on the periphery, as Smith explained to Variety Magazine in 2016:
"There's so much about him, really. I tend to like [playing characters] who are slightly outsiders in many ways. And Philip is a real outsider at this stage in the royal family. He comes in, from a completely different nationality and royal family. And there's a sense of him being a bit of a maverick. I like that he's a bit of a maverick. He says what he thinks at a time when it wasn't always correct in many ways to speak out against the establishment. I liked the fact that he does that. And I fell in love with the character of Philip when I started to research it. I started to connect with the maverick in him."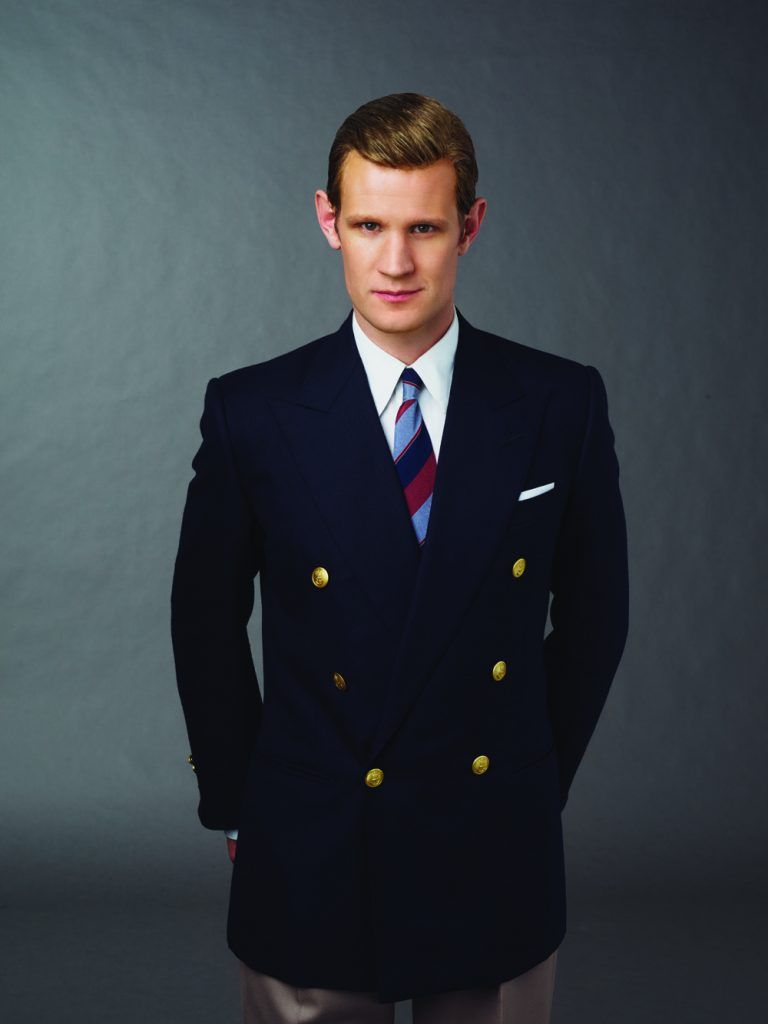 There are also clear parallels between the Doctor and the Duke as Smith is quick to point out: "If you take the roles I'm most known for, like the Doctor on Doctor Who, [and Prince Philip] they're both aliens in many ways in their worlds. They're both outsiders. I find that often I'm drawn to people who are just slightly on the fringes of the world they're involved in."
Mild spoiler alert (or does that really count for things that have happened in history?): season one of The Crown's main focus is on Queen Elizabeth (played by Claire Foy). Through the series, Philip, the ex-Prince of Greece and Denmark, is presented as a hot-headed man of privilege, devoid of control. "We've celebrated Elizabeth as a wonderful example of a powerful, stylish, brilliant woman. But in many ways, what an example of a roguish, brilliant man. Why aren't we, as men, allowed to celebrate that, fictionally or not? I just found a lot to celebrate in Philip," Smith says in a 2017 interview with The Guardian.
The Crown's second season further expands on the dynamic of a man emasculated, and Philip's growing discontent at being an alpha-male made subservient to a Queen bee, or in this case, a Queen E. Without giving away too much, Philip embarks on a solo five-month tour of the British Commonwealth that places significant strain on the royal marriage. It has long been rumoured that Philip was involved in several adulterous relationships during this tour.
From his time playing the Duke, Smith does empathise and sees the human element in the situation, which can be hard to apply to a class oft-thought of as inaccessible, "I defy anyone to be married as long as they have and it be plain sailing the whole way. As human beings, they've struggled. As an actor, I made a choice on 'did he or didn't he?', but I don't want to give that away. The facts are the facts, but is it ever explicit? Do I ever wave a flag about it? I will let you decide."
There is a genius relationship between both seasons – the set-up and pay-off. The Crown's first season portrays the royal family in a more personable, human light – attempting to bridge the gap between the divine right of kings and the plight of being a commoner through the universal feelings of frustration, love, anger and fear.
Season two, however, masterfully takes that empathetic connection between viewer and subject, and runs it through a deeper filter of grit and intensity, stitching the tapestry for the seasons to come.
As is the rule with the casting of The Crown, season two will be Smith's last, as he's due for replacement by a yet-to-be-named actor, but he remains optimistic about his future endeavours. "I think if I keep getting better, hopefully there could be some interesting parts out there." This is something of an understatement; Smith is no stranger to interesting roles already sliding his way, as evidenced by his role as controversial photographer Robert Mapplethorpe in Mapplethorpe, currently in production, and his role in horror flick Patient Zero, which is in the post-production phase.
While his career is important, Smith carries a sense of gravitas and understanding of his career path and life ahead, which stems from his early struggles:
"I quite like the idea of family. That's probably the greatest achievement in the world. I've got a lot to achieve workwise – I'd love to direct – but family would be good. I'm just aware I'm in a very fortunate position just now. I remember how it feels not to work, so I'm so grateful for the chance to do so while I can."
They say heavy lies the crown. Fortunately for Matt Smith, he has a strong head on his shoulders to support that pressure. With model acting chops, sharp industry awareness and the important quality of humility, only time will tell whether the actor who has played Britain's most beloved time lord and iconic prince consort will end up a king of the silver screen – regardless of divine right.