Dust off your top shelf because a new drop is about to make its home up there. Here at M2 we're always happy when a new dram makes its way to our fair shores, and this time we have even more reason to be excited as one of our very own cover guys, multi-award winning actor Matthew McConaughey, has collaborated with Wild Turkey to create a drink that probably deserves its own Oscar. Let us introduce you to the Wild Turkey Longbranch.
Made with eight-year-old Wild Turkey Bourbon, the Longbranch will go down smooth with a subtle smoky finish.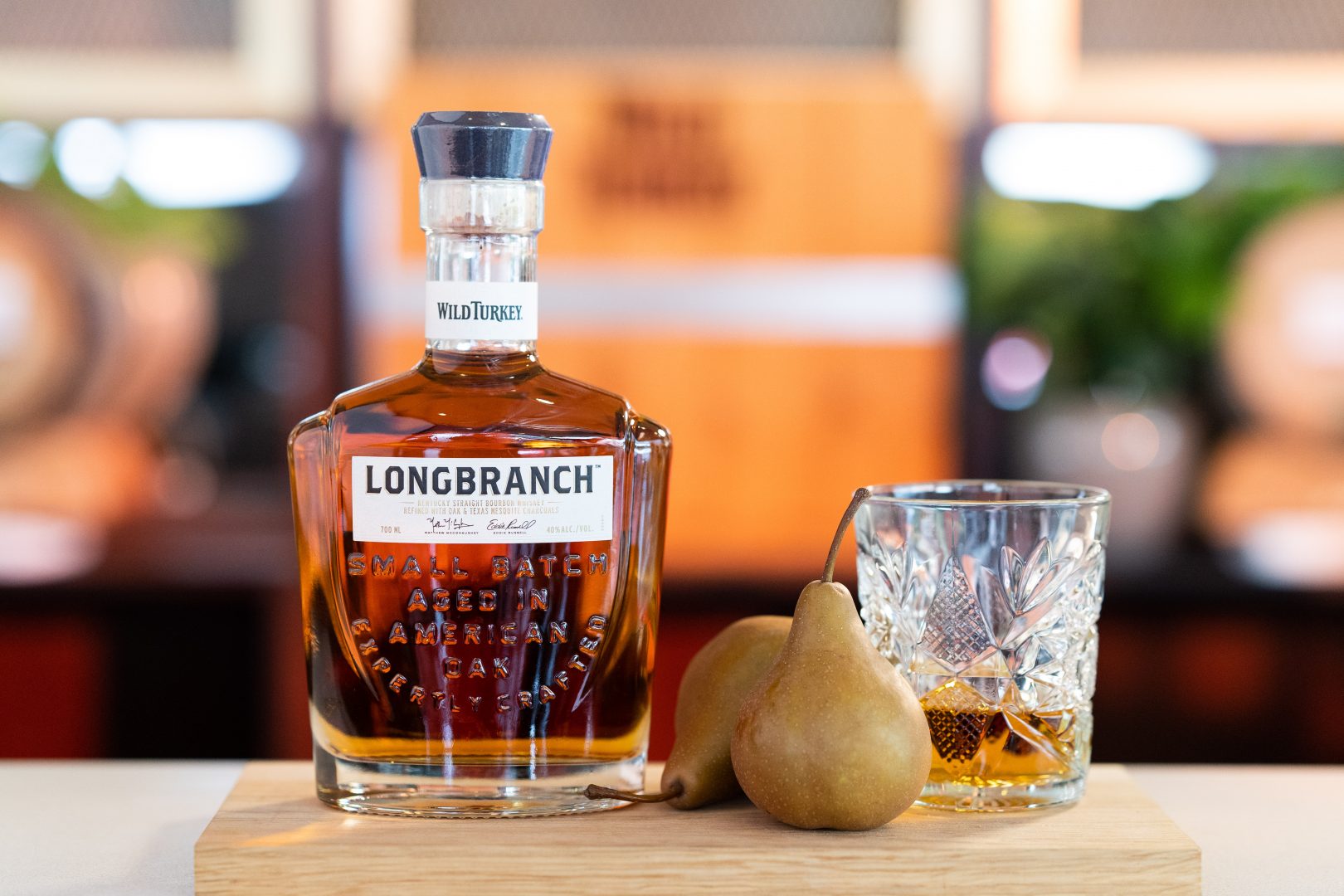 The subtle poetry of this drink is that it uses a two-step filtration method using wood from McConaughey's home-state of Texas and Wild Turkey's Charcoal Oak from Kentucky. McConaughey's southern drawl has had almost as much time to develop as Wild Turkey's Kentucky bourbon distillery, established in 1855.
It first goes through charcoal made from American White Oak, before marrying with the charcoal made from Texas Mesquite wood, which lends the bourbon notes of smoky sweetness.
The result is a bright gold bourbon that features a tasty balance of vanilla and spices in what McConaughey describes as an "extended hand, inviting a friend into your family".
McConaughey has been working with Wild Turkey and master distiller Eddie Russell since 2016, "so the branch that was extended to me from the Russell's was a long one," he says. "One that reached from Kentucky to Texas and back again. I offered the Mesquite from my great state to add to their legendary Kentucky whiskey and together we made Longbranch."
Mesquite is native to Texas and provides a unique twist to this rare small-batch Kentucky bourbon and, after two years of experimentation together, Russell and McConaughey are finally ready to share the magic.
"Our goal was to make a straight bourbon whiskey with a soft sweetness that was still unmistakably Wild Turkey." Russell says. "The result was a bourbon that we both truly enjoy drinking neat, and look forward to sharing with others."
You heard the man. No ice.
You can find Wild Turkey Longbranch at all good liquor stores nationwide. RRP $59.99.