Stepping out onto the Wimbledon court for any player must be a milestone to their careers. The suits and straw-hats. Traditional grass courts. Long, hot days. Millions of viewers tuning in around the globe. And, of course, the tennis. Founded almost 141 years ago, the games are still going strong on the sporting calendar with big stars (such as Williams or Federer) serving some serious love for tennis enthusiasts. As New Zealander Mike Venus, took to the court in early July during the final of the Men's Doubles, he must have felt the weight of the world on his shoulders mixed with the excitement and uncertainty that comes with the game.
Turning pro at 31, New Zealand-born Mike Venus has won the French Open doubles (becoming the first New Zealander in 38 years to win a grand slam) alongside American Ryan Harrison, is a D'Novo All-American Champion, has been crowned SEC Player of the Year, and an ITA All-American winner in both Singles and Doubles. Venus has made a name for himself around the world, and he's not putting down the racket just yet. Last month, he made it to the final in Washington at the ATP500, and plans to play in the Canada 1000, Cincinnati and then onto the US Open. M2 sat down with him to ask about his game, his main motivations and what inspires his style of tennis.
What does tennis mean to you?
Tennis has been a big part of my life since I was young. My parents both played and my three older sisters all played so it was a huge part of our family life. It's a dream come true to do something I love and am passionate about as my job while I travel the world.
What would you class a 'good day' on and off the court to be?
The more I have played, the more I've realised I can't worry about the outcome, but just need to enjoy the daily process of working on my skillset and trying to get better. I have routines that I stick to each day to try to keep my body and mind in the best space possible. I spend about an hour a day getting my body loose and ready for practise. I normally practise on court anywhere from 1.5 to 3 hours and then do a gym session after.
Last year, you won your first Grand Slam title in Paris. Congratulations. For New Zealand, it was a highlight in our sporting calendar. How was that win for you?
To be playing in a Grand Slam final and win it was a dream come true. To have my fiancé, Sally, and my mum both there to share it made it extra special as I wouldn't have been in that position without the support of Sally or my family.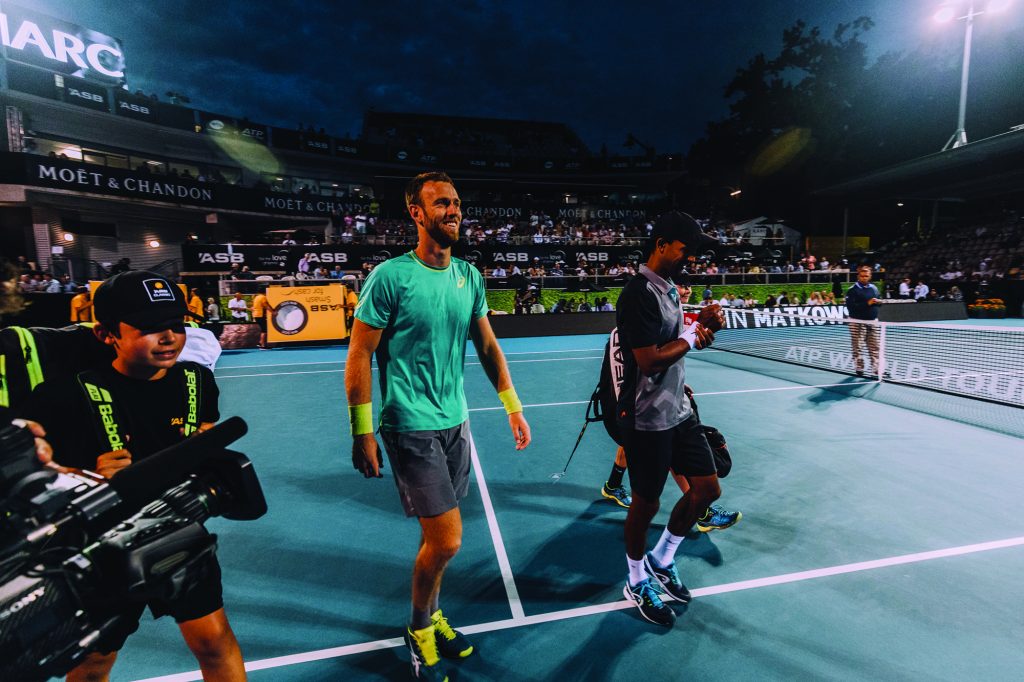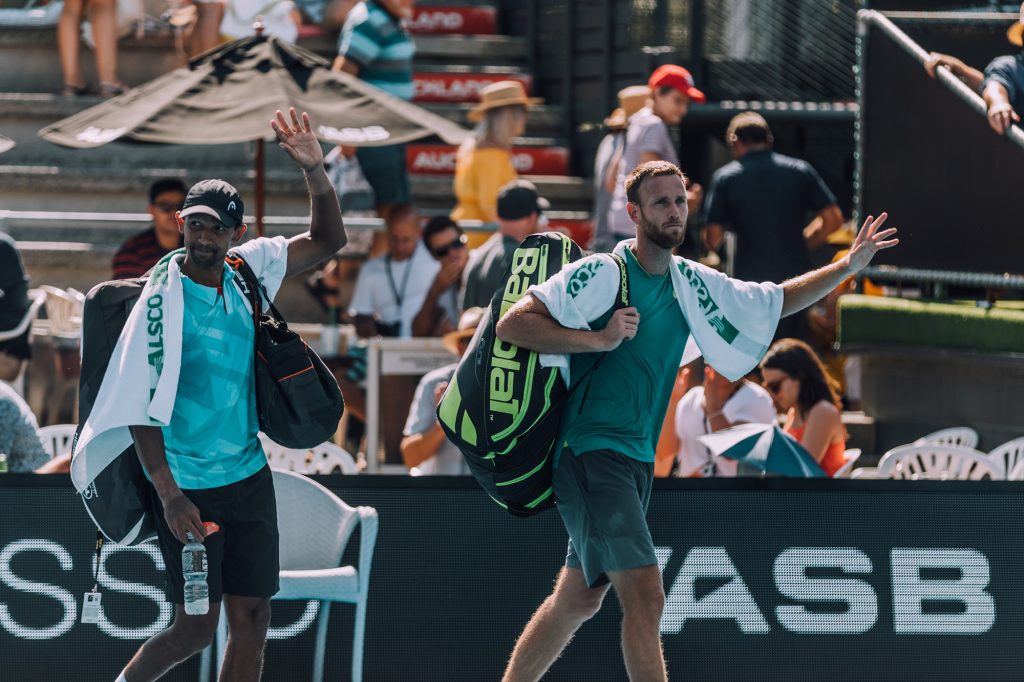 Take us back to your childhood. Where did you grow up? Where did the passion and drive for tennis come from?
I grew up in Browns Bay on the North Shore of Auckland. As I mentioned earlier, tennis was a huge part of our family life and something that we could all do together. Seeing my sisters have success in juniors, made me hungry to compete. Plus, I think as the youngest of four kids it's natural to be quite competitive.
What are your main motivations?
To be the best I can be. I really enjoy the pursuit of trying to get better. I pride myself on hard work and trying to get the most out of myself and my game.
What do you hold as your greatest achievement?
Winning French Open was definitely the best to date. Making the finals of Wimbledon and winning the ATP tournament in Auckland are right behind it though.
What is the most important lesson you've learnt in playing the sport you love?
I think there are a few things that are equally important: First, things can change quickly – be ready to adapt; second, trust what you are doing, the process and yourself; and third, with tennis there's always another tournament the following week so don't beat yourself up, just be ready to improve.
Is choosing your doubles partner a hard task? Do you have to favour skill over character, or vice versa?
Finding a doubles partner can be challenging. For me, having good communication is probably the most important aspect. I think as long as you are willing to work together and are both clear on how to go about it, you can find a way to play towards your strengths.
You're set to qualify for the Masters this November, a tournament that only allows the top eight tennis pairs in the world to compete. Do you feel you're ready for it?
I was lucky enough to play in the Nitto ATP finals last year and it was an amazing event. Taking part in the World Tour finals is a huge incentive and reward for having a great year. We are in a good position right now but still need to keep pushing if we want to secure a spot.
How are you preparing?
Both Raven [Klaasen, double's partner] and I take things day by day and focus on what we need to get better. We feel if we make sure we're doing this every day, then by the end of the year we will both have improved individually and as a team, which is all you can really ask for.
How do you get ready – mentally and physically – for a match?
I have a loosening up routine which takes about an hour. We then normally warm up for 30 minutes and have some food, change our grips and do our drinks. From there we go over our game plan and then do some footwork to get going right before walking out.
What gear do you play with? The state-of-the art stuff, or trusted rackets that have been with you since day dot?
I am lucky enough to be sponsored by Asics and Babolat. Asics provides me with all my clothing and shoes which is great as they have the lightest and most comfortable tennis shoes. Babolat have also looked after me well and provide me with my bags, rackets and strings. I have had used the same rackets for the last few years.
You've recently been to Wimbledon, where you got to the Men's Double Final with South African partner, Raven Klaasen. Wimbledon is such a prestigious event on a global stage. How was that experience for you?
Wimbledon as a tournament is amazing. I remember watching it on TV when I was growing up. To play in the final there on centre court was incredible. I think I had a smile on my face the entire match.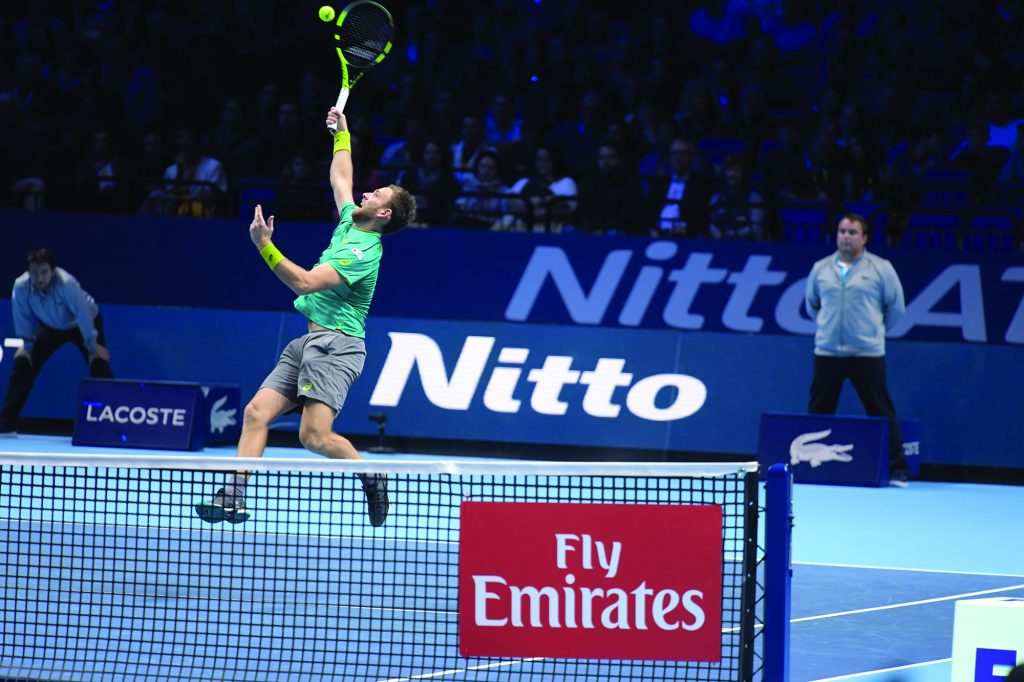 What was the biggest challenge getting to Wimbledon?
Working my way up the rankings. The smaller tournaments can be tough to break through and you won't always be playing in comfortable conditions or places. When I finally walked through the gates of Wimbledon for the first time I felt like I had made it.
What advice would you give to a tennis player just starting their career?
Trust the process. A lot of guys are playing their best tennis later into their careers. Get the right people around you and trust them and enjoy the journey.
What's the best advice you've been given?
Believe in yourself. If you have done all the work to be prepared, then trust it and back yourself. The big moments are what you do all the training for so embrace it.
Who inspires your game?
I love watching all different styles and players and seeing how they maximize their game. I wouldn't say there is only one player who inspires my game.
What next for you on the court?
I have two ATP1000s coming up, one in Canada and one in the USA before I head to New York for the US Open.