The majestic hawk; medium-sized bird of prey. Known for its striking features and style of hunting, the hawk is esteemed at the top of the food chain. Versatile, enduring and able to glide in and out of attack, it's a bird that attacks to survive.
Super yacht specialists, Hawk Yachts aim to revolutionize their vessels in a way that will allow them to survive in any condition, as the birds do.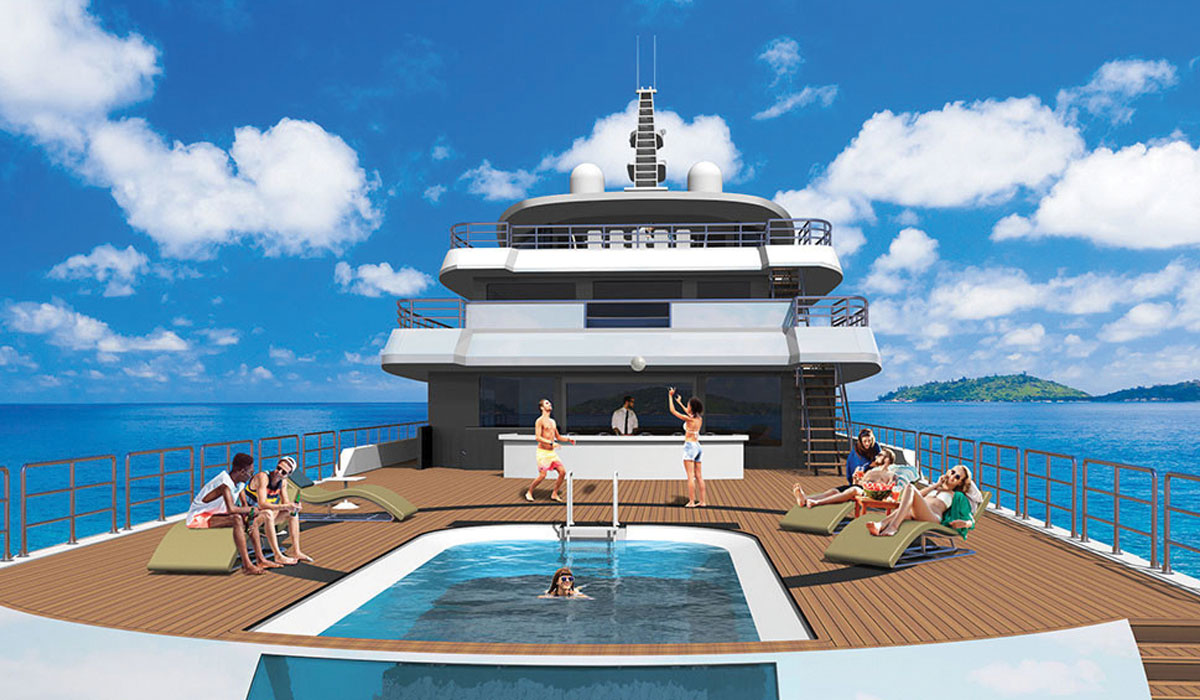 Last year in December, they announced and released a concept to revolutionize the sailing experience. Called the Hawk Ranger 68, the boat has the recognizable eagle-head design to it and an alabaster finish. The length is in the name – 68 metres. That's the measurement of a rugby pitch! Able to fit comfortably up to 14 guests, the Hawk Ranger stretches effortlessly across guests rooms, VIP suites and four cabins over four decks.
Guests could take to the top deck and look upward, at the dazzling night skies, from the observation deck where there are floor-to-ceiling walls and a huge panoramic sky light. With a range of 12,594 kilometres, the engine can cut speed like it's going out of fashion with its hull being equipped with Bureau Veritas (BV) for Unrestricted Navigation and Ice Class ID allowing the yacht to slide through icy waters.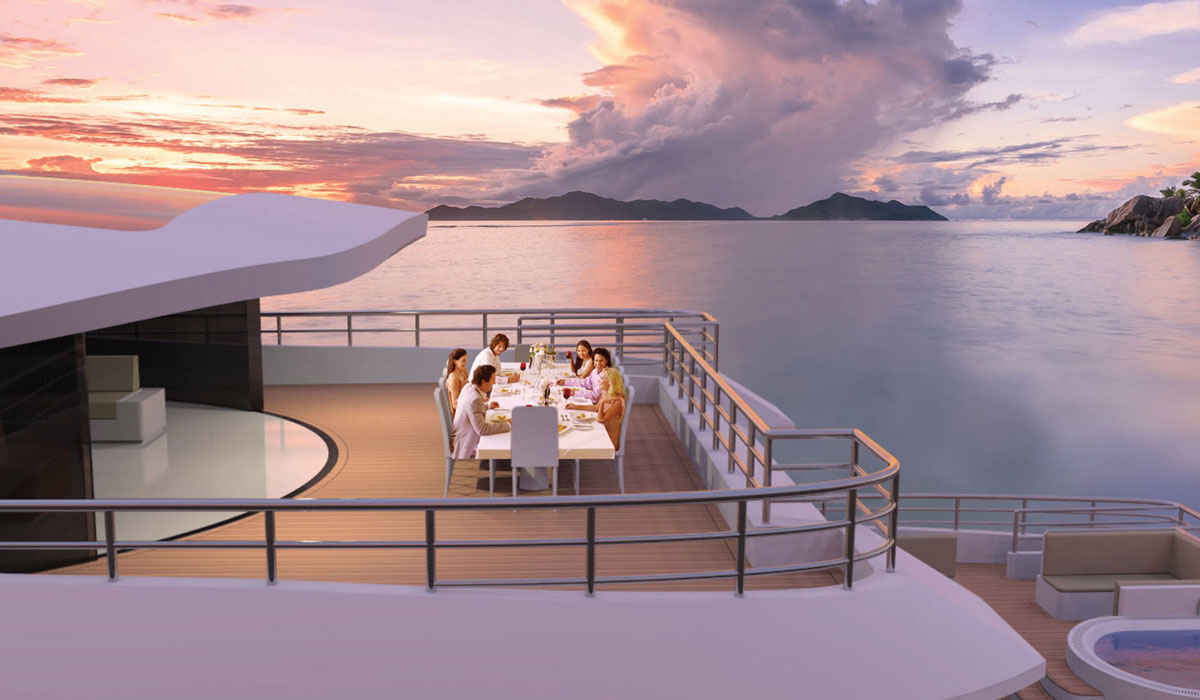 It does this by its narrower frame which holds thicker plates to carve through any obstacles, like a bird of prey with its taloned claws. Large boilers on board keep the yacht from freezing in insanely cold temperatures. The super yacht can also sail in warmer climates too, offering 52 week charters for eager explorers. Other features include a convertible pool, a personal, fully certified helicopter (and pad), a submarine garage, a large science lab, full dive centre and kitchen. This concept yacht is going to be off the chain when it gets launched.