Smart components now anticipate individual needs within the workplace resulting in an increasingly energised, efficient, productive and fun environment.
Over the holidays I decided to read a few back issues of M2 and came across an article I had written in Issue 134 from July 2016 entitled "NEOCON 2016" about collaboration and well-being in the office of the future. It occurred to me that this visit to the Neocon congress in Chicago had spawned an 18 month journey to rekindle my interest and enthusiasm for the ideas I have always had about the future of work and the creation of work places which encourage creativity, innovation, and inspiration through a collaborative "club like" office environment.
I decided to search the world for products which represented all the latest thinking around activity based work, co-working spaces, collaborative furniture and office staff well-being and health. I was amazed at what was out there and the culmination of these efforts have resulted in the launch this month of the "workplace" division of our new Matisse Contracts business under the careful guidance of my old friend, Euan McKechnie. Between the two of us we represent over seven decades of passion for office interior design and development and we believe our selection of furniture to promote teamwork, creativity, eureka moments and serendipitous encounters to be second to none in New Zealand.
We first coined an expression "collaborative enclaves" to describe a collection of products which provide a private hideaway within an open plan environment in which individuals or a small or large group of work colleagues could gain privacy or focus for concentrated work, project meetings or team discussions or to define areas for spontaneous cooperation around coffee and breakout areas.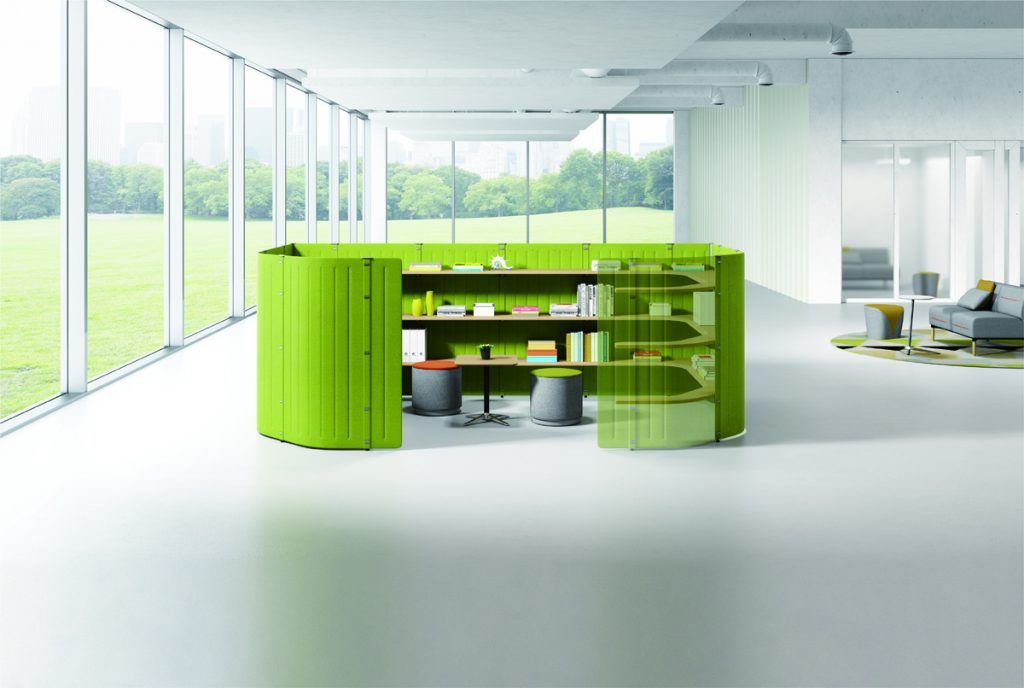 The "CSS" system by Citterio presents a series of acoustic office and meeting cubicles, telephone boxes and breakout booths with or without ceilings which can be easily assembled or dismantled anywhere within the fixed office environment and provide an unprecedented sound absorbing space utilising flat or pyramid shaped recyclable acoustic panels and glass.
The "Hyde" system provides a similar environment but utilises the latest lightweight acoustic panel technology which can be re-assembled in minutes to a myriad of configurations for breakout areas, team stations, meeting rooms and personal private spaces using only four panel sizes, a must for the flexible and agile Mobile office environment.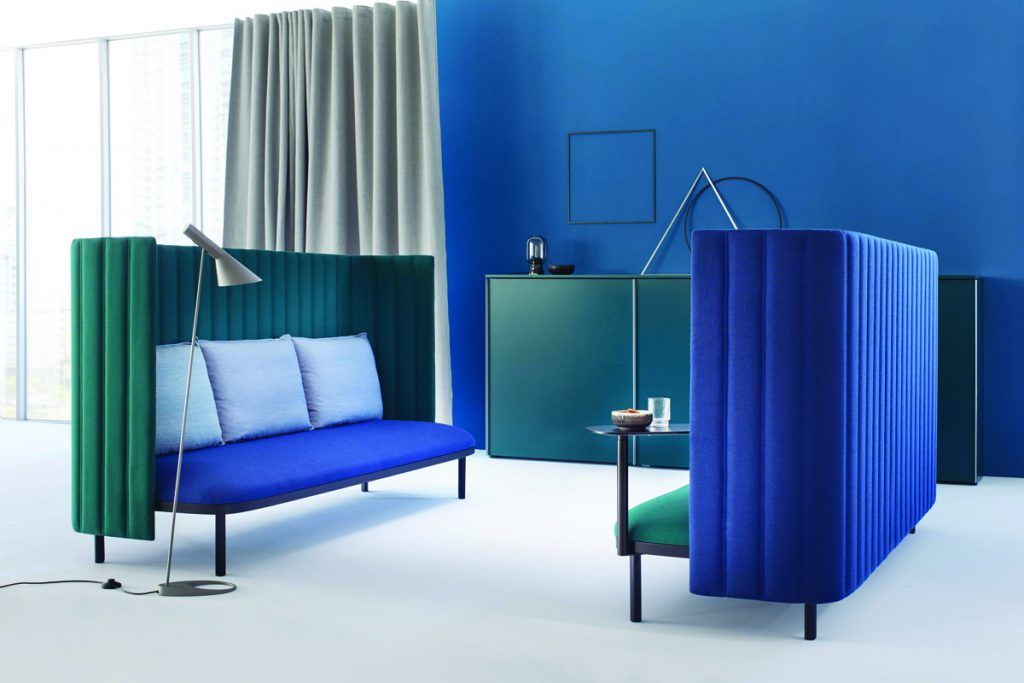 Break out areas all seemed so ho-hum and boring until we discovered CSS and Hyde but the icing on the cake was the discovery of the award winning modular seating system "Sum" from Ophelis in Germany. The Sum system consists of a range of upholstered seating and dividing panels which link together in a never-ending array of islands within the office to create meeting areas (both private and semi-private), breakout areas and reception areas. The three core elements: steel framed base, partition and cushions are connected by tables to form bridges and seating can be arranged single sided, facing one another or as L shaped, T shaped or X shaped layouts.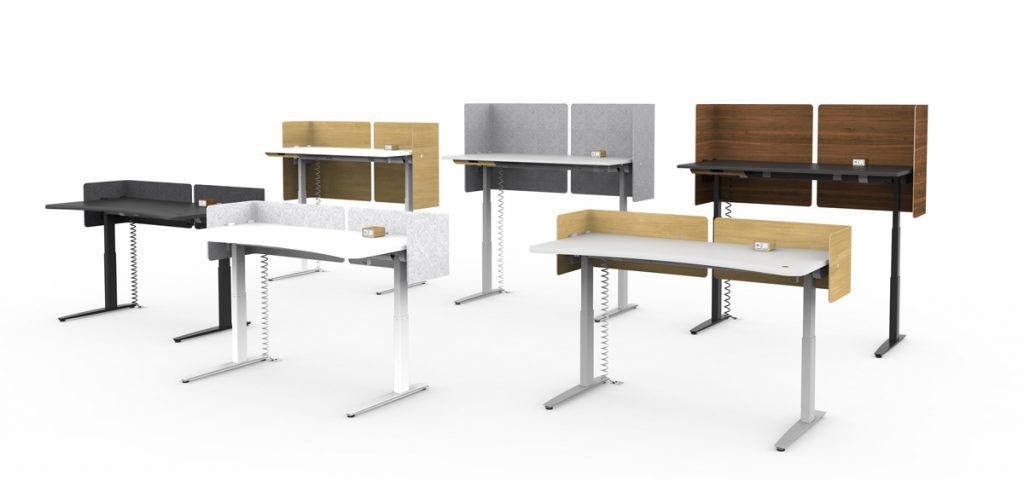 We next looked at health and wellbeing in the workplace and searched for the most comprehensive and technologically advanced range of height adjustable desking and seating for office, factory and laboratory workers. The Ergo sit to stand desking range from Denmark, combined with some of the cleverest sit to stand seating support in both stool and task seat versions from German furniture innovation legends Wilkhahn and others, fitted the bill perfectly.
The smooth and reliable electric action of "Fiello" desks from Ergo are a delight to operate and work at. Their innovative methods of elevation and personal privacy add to a feeling of health and vitality which is further stimulated by the Wilkhahn "IN" task chair or stool with patented "Trimension" technology or the "UFO" stool designed to imitate Swiss ball motion while seated or perched at sit to stand equipment.
This range of innovative new exciting modular products will enable designers, architects and real estate managers to create an exciting office environment to stimulate productivity through inspirational spaces in which to work, collaborate, innovate and create ideas and business concepts to take New Zealand businesses profitably into a future where change will become the norm and agility the strategy to succeed.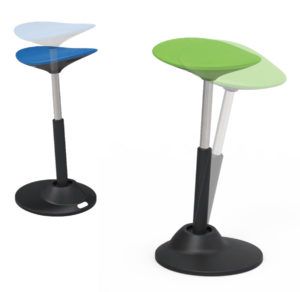 Contact Euan McKechnie on 021 382 674 or go to matissecontract.com for more information.