Tie-makers, Parisian, are an Auckland institution. The family-run business has been running for four generations now and this year is celebrating 100 years in business. We sat down with the fourth Mr. Crompton to sit at the helm of Parisian, John, and asked him about style, being in the family business and their latest collection, 1919.
How would you define sophisticated style?
Sophistication in style, like the way we dress, is constantly evolving and changing, but the fundamental principles remain the same:
Clothes that fit well and suit your shape.
Well-considered combinations of textures and colours.
Attention to the little details.
Accessories are the secret weapon that allow you to add a unique twist that creates your own personal style.
Tell us about your journey to running Parisian.
As a kid, I was always fascinated by the family business. The smells and textures of the factory had a unique allure. They are the same now as they were back then. I remember the day I was allowed to have a tie made for me. I agonised over the choice of fabric from this huge array of bolts in the collection and then watched each step from cutting through to completion.
The sense of exploration was also an attraction. Watching my father unpack his suitcase after a trip to Europe's fabric mills gave me a burning desire to travel and to learn languages. After university and a 4 year stint working at Parisian, I left to travel and build a career abroad. It took 7 years before I was drawn back to NZ and Parisian. Even though work travel is far from relaxing, visiting Europe's finest weavers is one of the greatest joys of the job.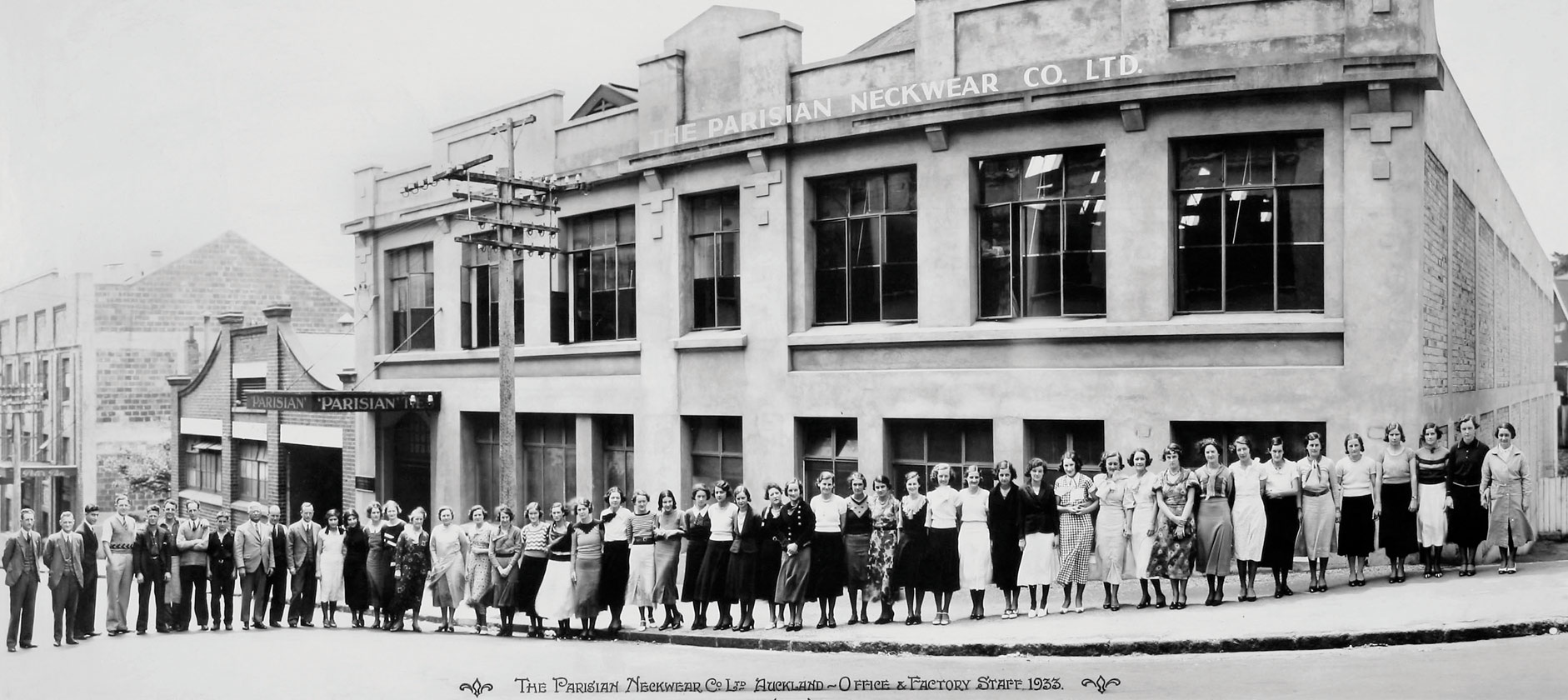 What truly defines a Parisian piece?
It is made with purpose. That same deliberation over a single tie as a kid, goes into every detail of every product we make. And of course, it's made here in New Zealand, by us.
What is your day-to-day role at Parisian?
We are a small family business with a pretty flat structure. As much as we plan the things that need to be, nothing is predictable. We are always responding to what is in front of us on the day. Being a specialist means we are not only creating our own collections, but work with a selection of other designers and brands in developing special items for them. So for me, every day is its own with unimaginable variety. It's never boring.
What values drive your work?
We all strive to be real about what we do and how we do it. We treat every customer with the same appreciation. We care about what we make and who we are making it for.
What can people expect from your latest limited edition collection, the 1919 collection?
Our 1919 collection is pure indulgence. We just went all out to create genuinely celebratory pieces – nothing predictable. Many of the fabrics are from a personal collection that has been secreted away until now. The designs are opulent. The colour palette is bold with surprising combinations.
But wearing a tie has a third dimension – how it feels. These silks all have an incredible 'crunch' that makes tying them a pleasure. Equally so, in creating the belt collection, we've indulged in some off the grid colours in limited releases. But the thing that makes us proud of these belts, is the way they feel. They have substance, yet they are supple.
Both the ties and belts are finished with fine hand-detailing – the ties with a hand-knotted french chain stitch and the belts with waxed linen whipping.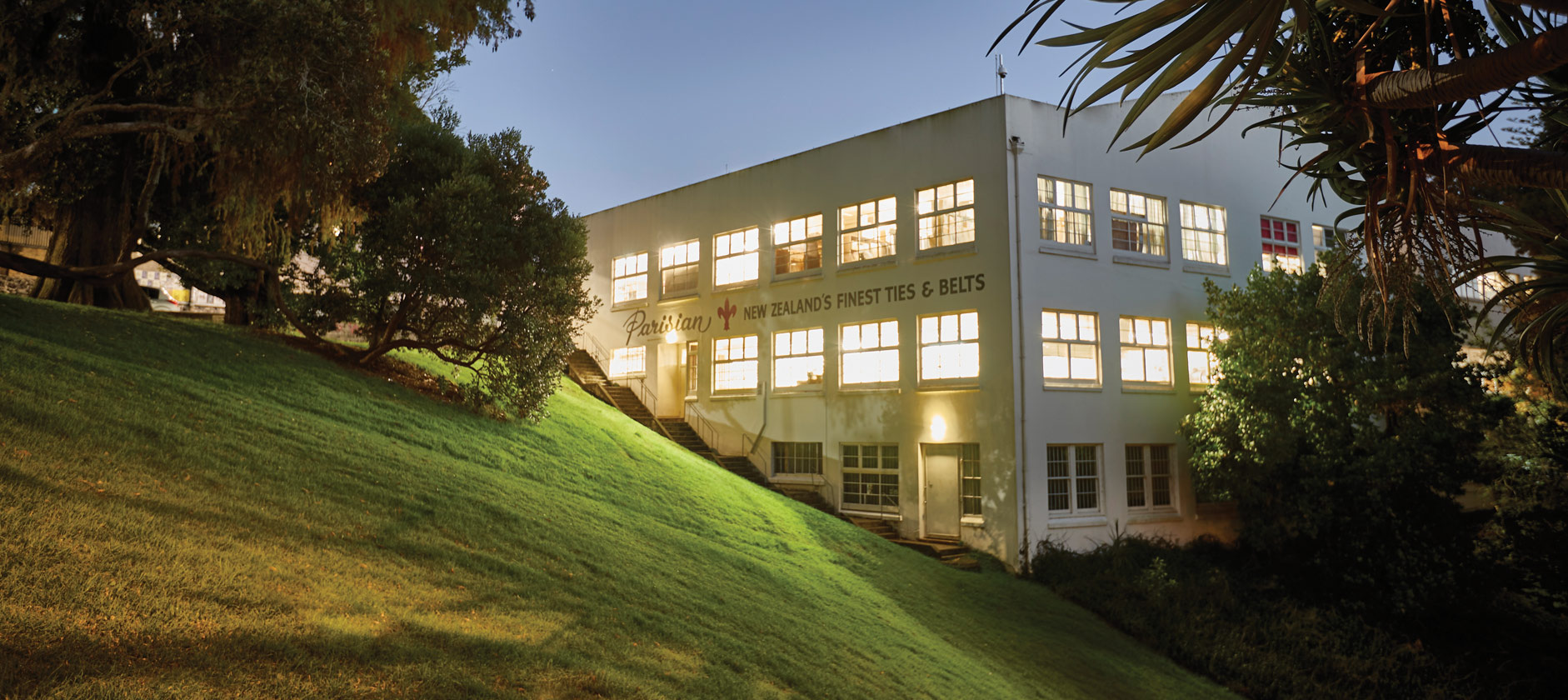 How does it feel that Parisian are celebrating 100 years in business?
It's humbling. The three generations of family custody before me saw the business through huge waves of change, managing it in a way that established longevity and durability. And when you consider the loyalty of staff and customers over the decades, you realise how this forms such a strong foundation. There is a picture of the staff in 1933 which hangs is our office.
Only a few years ago, a spritely lady in her mid 90's came in with 3 of her daughters. She had worked at Parisian during the Depression and quickly found herself in that line-up. She described it as a sisterhood and the experience had stayed with her all her life. Today, we have many long-serving staff. They all talk about feeling part of a family.
What do you attribute your success to?
In a fashion business, you are by its very nature monitoring, tracking and responding to trends as they evolve. But I think we have always listened to what the world is saying without necessarily being swayed by it. We've often gone against the grain, sticking to what we believe is the right path and not succumbing to purely commercial pressures. After all, here we are making ties and belts on the edge of Myers Park in the heart of Auckland.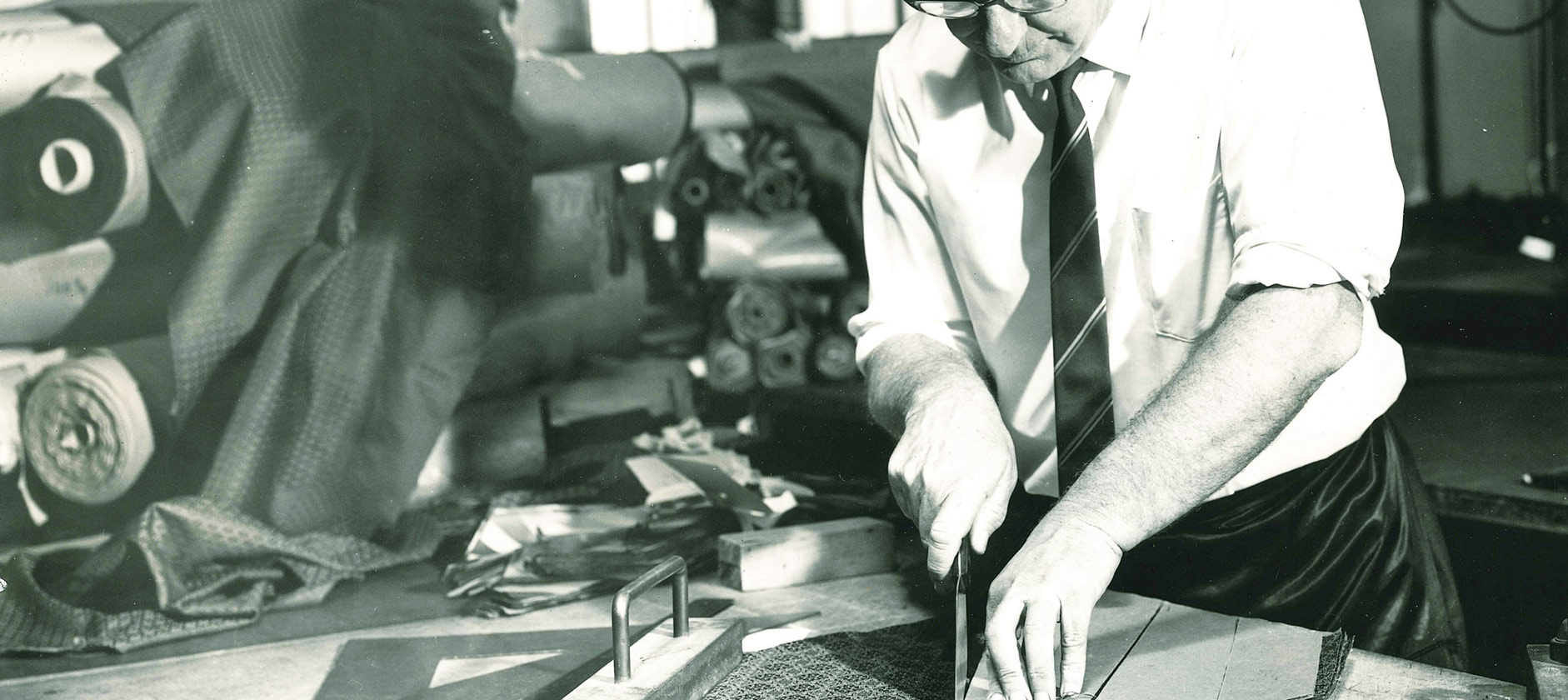 How has the necktie evolved in the last 100 years?
When my great-grandfather, Callil, travelled to America in search of a new idea, he met a man on a train, who showed him how the modern tie was made – something new at the time. He drew a pattern on his napkin, tucked it in his pocket and brought it back home to NZ where his daughter, Ruby, put the finishing touches on the first Parisian tie. It was something new and innovative that sparked the beginnings of Parisian.
Being the one item of men's clothing with the most scope for individual expression, it has of course gone through many changes in fabric, design, colour and width. But in those 100 years, the tie itself has gone through minimal change in its construction, while a rich and fascinating tradition of tie wearing has been established.
How do you think Parisian will look in the next 100 years?
Many brands start with a product and then to generate growth, they diversify, adding products or markets as they go. This is the strategy that we are most commonly recommended. But I believe that an integral part of our unique story is our singularity of focus. We have stayed true to our niche, making things ourselves here in New Zealand. We want to retain that craft and care for generations to come.
You'll also like:
You're seeing this M2 article with compliments of our channel sponsor. If you enjoyed it why not try our entire library from only $1.99 a month - get instant access now - every issue of M2 since June 2017. Access local New Zealand made content on the future of work, style, business, superyachts, technology, entertainment, cars and more right now!
CLICK HERE
for more details.