I have a problem with heights. Planes, helicopters, or big cliffs with high possibilities of death is just a no-go for me. I remember standing at the very top of the Marina Bay Sands Hotel in Singapore when I was younger, gazing 207 metres down to the possibility of falling, and feeling like my heart was going to drop out my chest.
That heart was beating so fast I couldn't even breath. I swore to myself that I would never put myself through such pain again.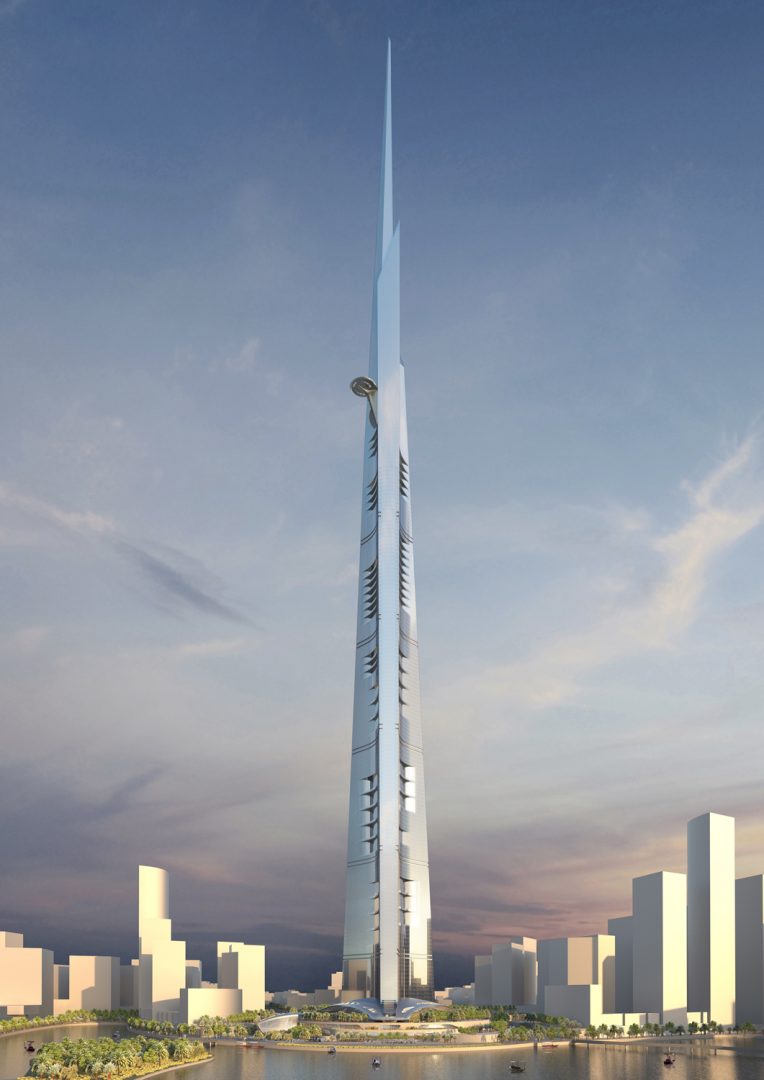 Admittedly, I have gotten over this fear – years after the fact. I wouldn't go up a large building out of choice, but I can certainly admire its architecture, design and the hours and hours of work it would've taken to create it. One of these impressively tall buildings is the Jeddah Tower in Jeddah, Saudi Arabia. Planned to be the world's first kilometre tall tower, it was designed by American architect Adrian Smith of Adrian Smith + Gordon Gill Architecture, and is looking to be opened next year. Due to a real estate boom and setback in Saudi Arabia, the Tower looked like it wasn't going get off the ground to start with, but in 2011, the first floors were laid. Estimated to cost around US$1.23 billion, the building is going to be impressive, no doubt about it. Speaking in January, Mounib Hammoud, CEO of developers Jeddah Economic Company said in an interview that "As of 2020, we'll start seeing things: You'll see the tower, you'll see the shopping mall, you'll see many other projects."
It's planned to feature 59 elevators, five double-deck elevators and 12 escalators to send the guests between the floors and sky lobbies. It'll have both privately-owned apartments, shopping malls, a hotel, offices and sky lounges where you can go see a 360 degree view of Jeddah. It'll also be 172 storeys tall when it's opened.