Croatia's supercar-maker Rimac Automobili has, to put it it bluntly, come up with the concept of a bloody fast car. A very, very bloody fast car. And it's a 'looker' too. With a full carbon-fibre body and silver finish, Rimac's latest concept car is certainly one that's going to roll into the history books as being the slickest, fastest model yet. The launch of the concept on the 18th of March this year at the Geneva Motor Show resulted in great acclaim among. If everything goes smoothly around the track, 150 of these cars will roll out as post-production prototypes in 2020 (and supercar-enthusiasts can't wait).
With a kick-in-the-trousers 1,914 horsepower, the engine will clock past 60mph in 1.85 seconds – faster than a Bugatti Chiron or a Tesla Model S P100D. The coolest thing about that is that it's all electric, so won't be gurgling through gallons of 98. The C_Two features alloy wheels which marry aerodynamic design pushing cool air to the ceramic braking system, making it a once-in-a-lifetime drive.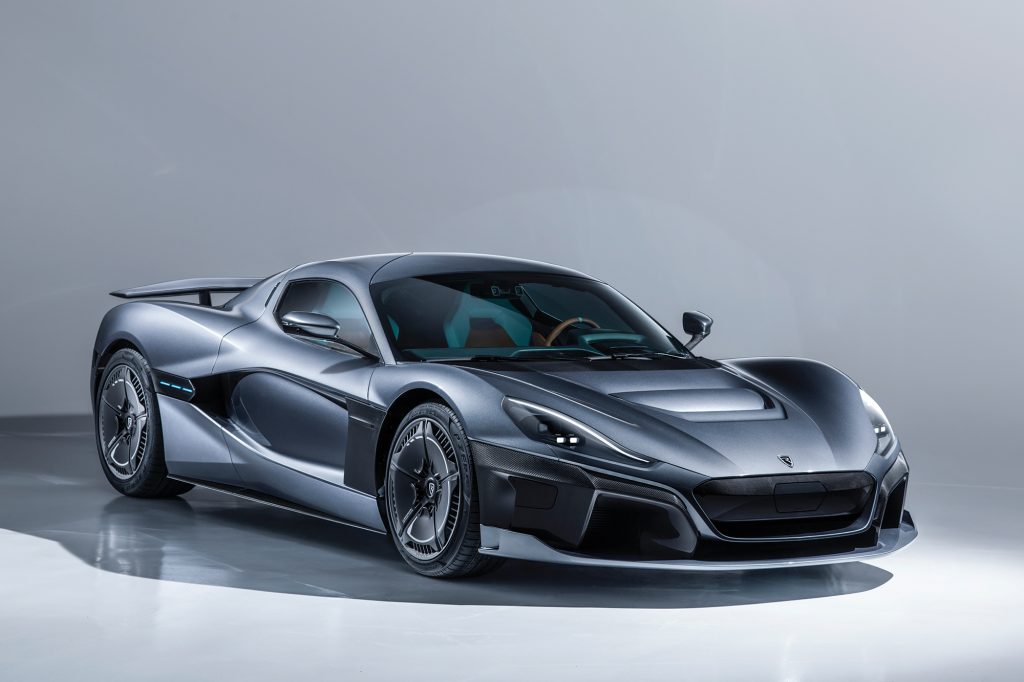 Powered by four electric motors, this "hypercar [is] in a league with Pagani, Koenigsegg and Bugatti", Monika Mikac (the CEO of Rimac) claimed at the Motor Show event. The car will have the same DNA as Concept One, which was released in 2014 and is described as being "a car alive with technology" with a massive leap in technological, futuristic advancements.
These futuristic advancements (along with the design) were the ideas of Croatian-born Adriano Mudri. The C_Two features new butterfly doors that open outwards and offer a sleek, aerodynamic look for the concept car. It's also designed to be very durable for all weather conditions. Internally, all the gears and knobs are touch-screen active and manually operated too. The car has Level 4 autonomous driving capabilities, with full advanced driver-assistance systems that allows the car to unlock and lock using facial recognition courtesy of its eight cameras, six radar emitters, a dozen ultrasonic sensors, and LiDAR light detection and ranging. Basically, this car will be more powerful than 22 MacBook Pros working together in unison. The concept features adjustable front and rear diffusers, a flat floor, and a variableangle rear wing that can act as a full air brake.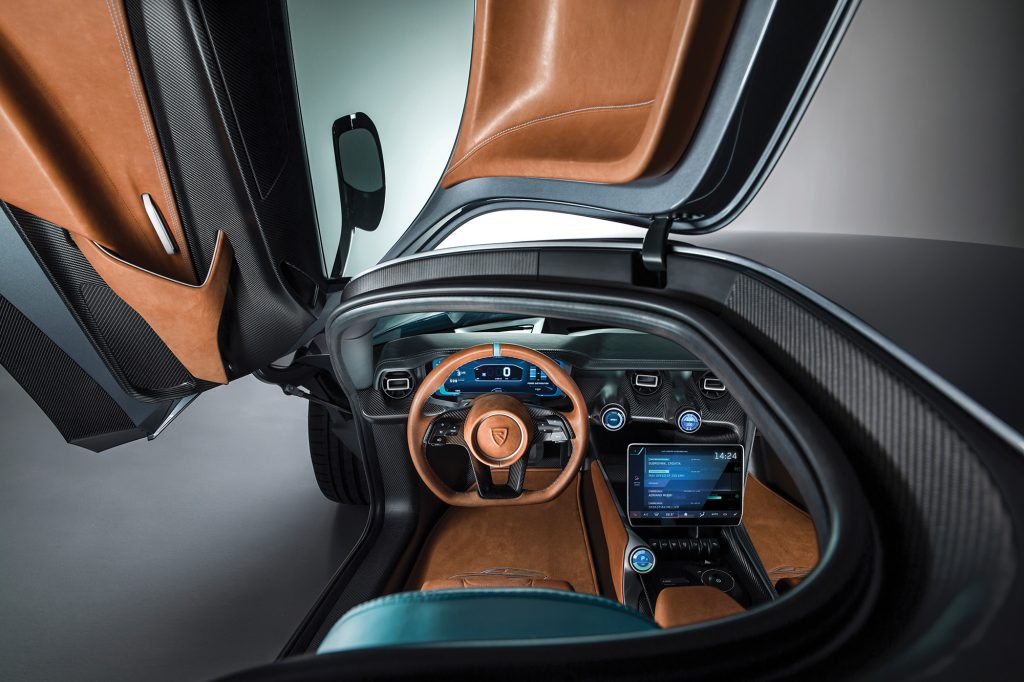 This car is going to be powerful, alright, and the concepts and certainly bringing much attention to the supercar brand. It's estimated that the cars, when they're released in 2020, will have a price-tag of about NZD$3 million.