If we were to enter the future of cars together, right now…what would we see?
Would it be a splendor of dazzling lights and grandeur? Would cars be filled to the brim with artificial intelligence that it would be able to breath, and have a fully-functioning beating heart?
I'd believe that what you would always see is The Spirit of Ecstasy poised at the tip of the bonnet, but that's just a given. That woman with her arms open – spread behind and above her, the cloth billowing in the wind. Alternatively, what would you learn if you were to hear the car of the future speak?
Most probably, you would hear the stuttering of a history of hard-work and determination, 115-years in the making. Or maybe the yahoos of engineers, tech-whizzes and car-makers landing the highest annual sales for Rolls-Royce's Bespoke cars last year.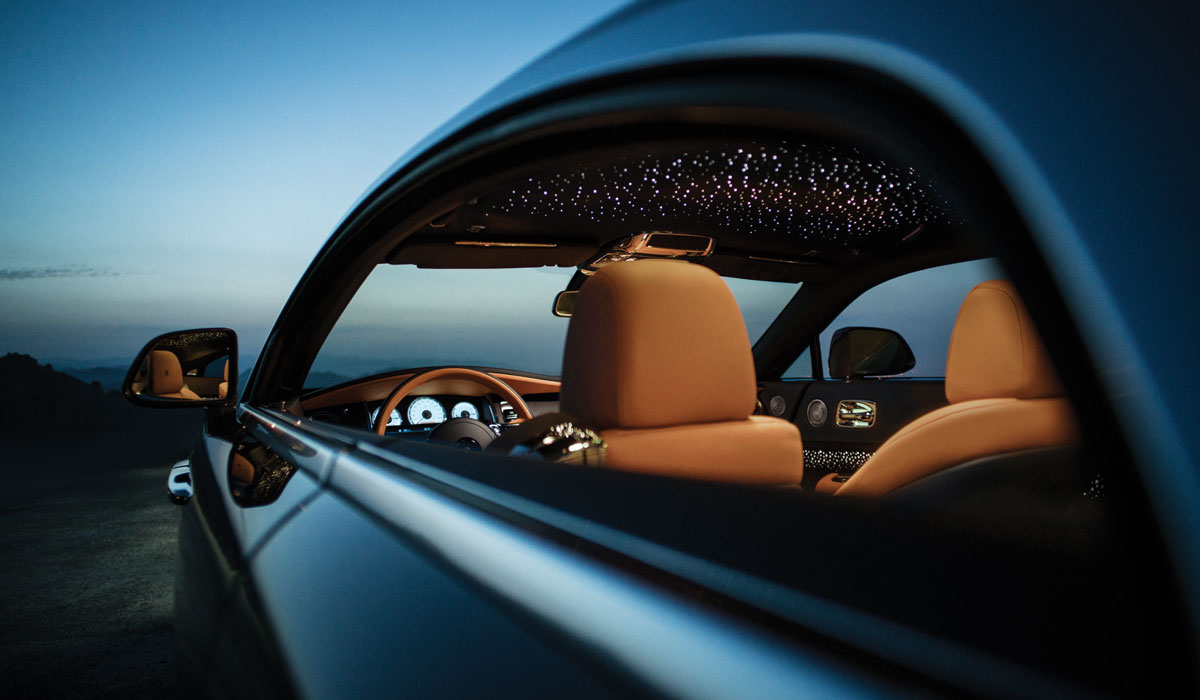 Defining the adjective 'Bespoke', it means 'to cater to a specific customer'. Hand-crafted, opulent and honest; Rolls Royces's Bespoke Collection show that they're not just a brand – they're a promise to customers. They really understand what their buyers want, and it is clear that they have a good understanding of the super-luxury market.
Predictions from bloggers and car enthusiasts have been popping up over the web for years about the possibilities of extending luxury and driving into the future. At this years CES event, self-driving cars almost dominated. Rolls Royce's are right behind the future mentality with their 'Suite' additions (excuse the pun), peering precariously over the horizon. But more about that later.
Established in the late 19th century by English car designer and engineer, Henry Royce, the company grew and grew – boasting the mantle of the 'Best Car in the World' in March 1906. Over the years, leading up to the present day, the marquee luxury car brand certainly maintained a strong following by producing state-of-the-art cars, all produced from their home base in West Sussex.
Their look is an important thing to note. Take their 1925 Phantom I, for example. Anyone who's anyone can recognize it as a Rolls Royce. Truly attractive and classic-looking automobiles – and so they should be. And then take into account the difference of the 2018 launched Phantom. It seems that they made it surprisingly cooler than it was previously – if that's even possible! Whenever you see a Rolls-Royce, its body shape and smooth finishes speak for themselves using their distinctive, unique voice. Bespoke, though, is where the future lies.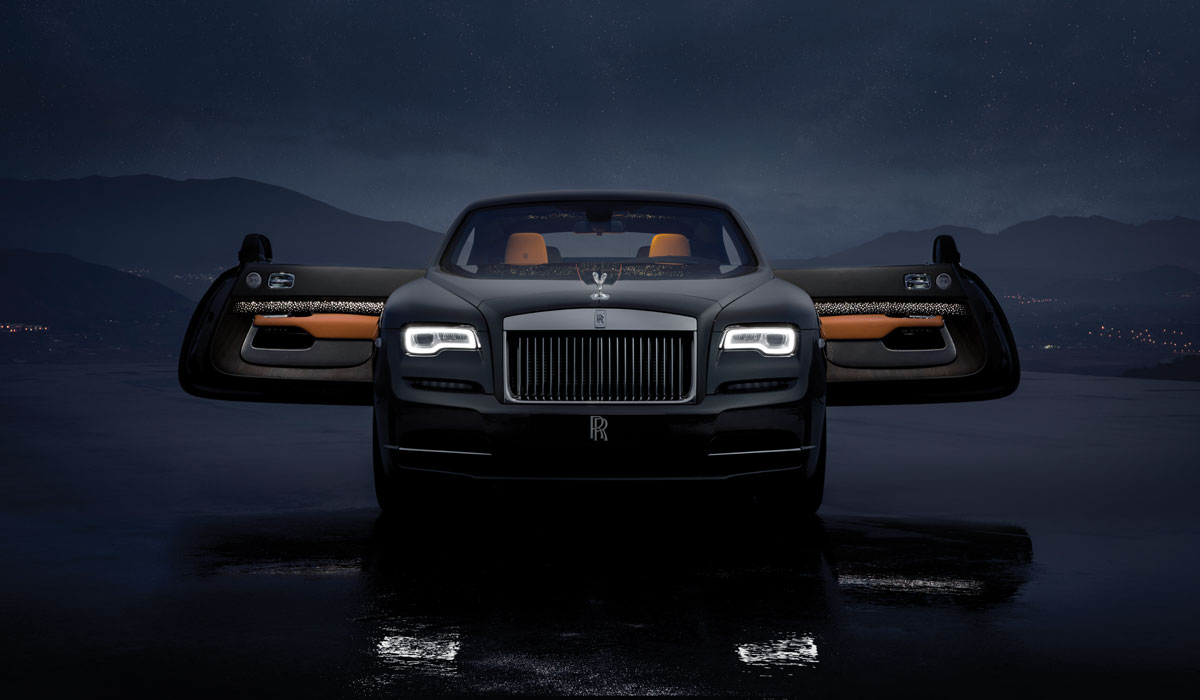 A first example, produced specially to order, the Grand Tourer looks as though it is pulled straight out the 1930's set, locked and ready for continental journey to your million dollar estate. It's a four-door standard wheelbase car, trimmed in black and anthracite leather. The paint used is that of an aircraft, and it has a satin silver bonnet. It's also kitted out with 22-inch alloy wheels and a beastly engine. Iced gunmetal shades on the interior with smoked grey interior makes the ol' gent look sophisticated and allows the car to feel and look masculine as anything.
Rolls-Royce, as you'd expect, have a few well-off customers. The footballer, David Beckham has one, so does Jay-Z, comedian Jay Leno has several, and Google's Vice President of Engineering, Benjamin Treynor Sloss. Treynor Sloss has a very personal Rolls-Royce Dawn Black Badge, one model from last year's Bespoke Phantom collection. His Rolls Royce is a perfect example of how the car brand wants to make sure that the customers wishes are cared for above anything else. They reinterpreted his car to match his others in looks – yellow and blue. The colour is continued throughout the interior, with the seats and dashboard, tonneau cover and rear seat in navy blue leathers.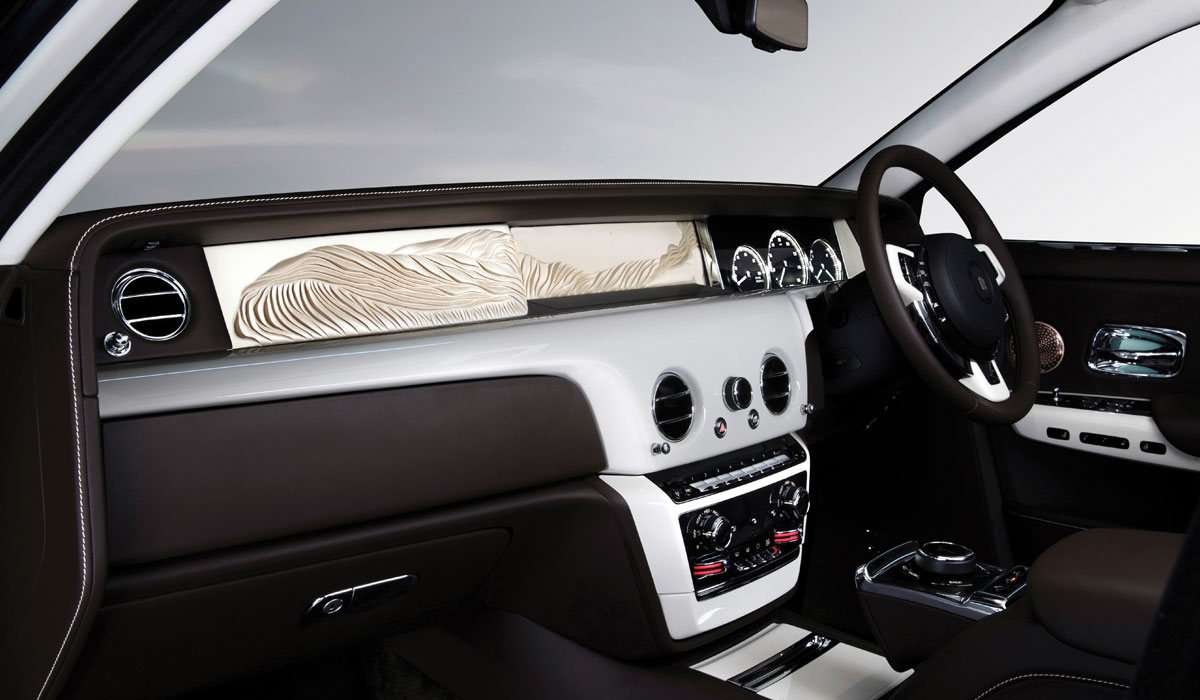 Can you hear Rolls Royce's voice yet? Maybe, it's in the Whispered Muse, that features a one off gallery, designed by London-based designer, Helen Amy Murray. Silken wall finishes don the gallery with varnished Piano Seashell veneer and rose gold speakers that play whilst you're drifting along country lanes to your million dollar estate. On the outside, there's a newly developed crystallized effect that glimmers over 10 layers of clear-coat paint and it's engine thrumming under it. A very attractive looking whisper, if you ask me.
Or maybe try to hear the Silver Ghost Collection with a group of 35 units. The Silver Ghosts (as I previously mentioned) was the first cars that Rolls-Royce produced. In their 2018 remake, they featured hammered-copper inserts just like the ones in the original models engine bay. Match that with open-pore Tudor Oak veneer, silver inlays throughout the cabin and a bespoke coach-line that incorporates 100% pure silver particles and you're on your way.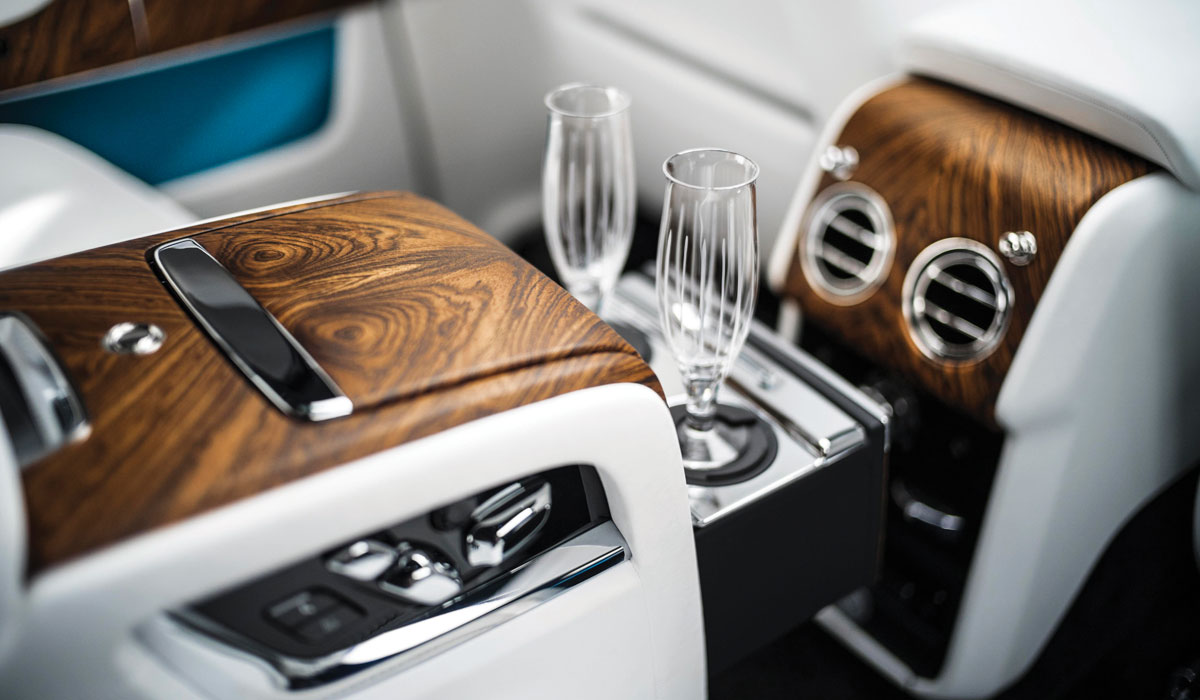 It seems appropriate now to mention Rolls Royce's relationship with technology. Since their humble beginnings, the luxury car brand has been risk-takers, rule-breakers and innovators in inventing the greatest in electrical milestones. Every year, Rolls Royce invests over $2 billion into the technology. Meticulous attention and design goes into the Bespoke Collection. It's like stepping into a computer simulator. Touch-screens stretch the length of the bespoke cars and self driving is a hot element they put into their cars (but still, more on that later). The driver can just sit back and relax, opening up the wood-lined humidor and enjoy a complimentary cigar straight from the glove box.
A member of the Bespoke Collection that rings true to their technological advances is the Wraith Luminary. Deemed 'highly charged' and viciously cool, the Wraith is a car that truly accentuates the brands commitment to modern luxury. The oaken wood of the interior reflects up to 176 LEDs. Touch-screens, heaps of AI and cool appliances gives a playful accent to this model. A cool little addition, the shooting star headliner plunges the cabin into a waterfall of 1,340 fibre optic lights.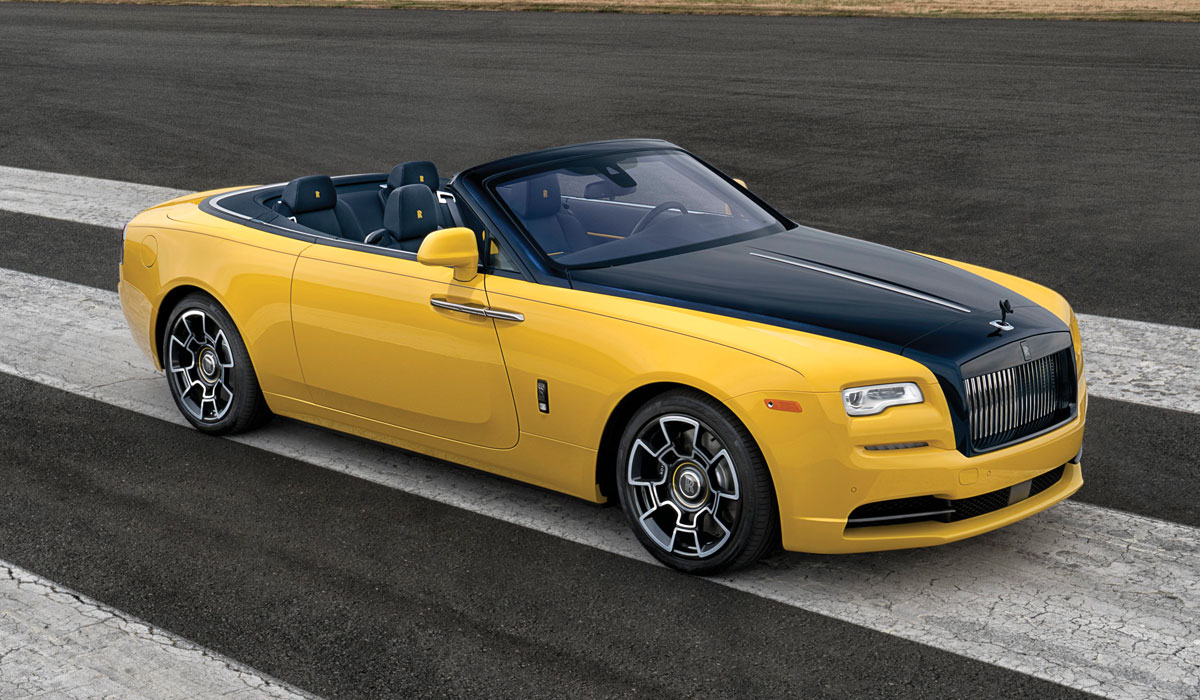 There are many more Bespoke cars to mention, but I am going to finish on one last feature that I think epitomises what Rolls-Royce stands for. There always has to be a suite to suit the driver (or passenger). For a limited amount of models (and buyers who possess infinitely the deepest of pockets), the Viewing Suite is deployed. Two rear-facing leather chairs and a cocktail table gracefully emerge as you watch the hills pass you by, the streets turning into country lanes stretch out before you.
So what would you learn if you were to hear Rolls Royce speak? If you are ever lucky enough to drive one of these Bespoke Collection cars – or experience its voice – you'd hear the familiar thrum of a V12 engine overflowing the horizon. You'd hear the softest click of its technology working away busily and you'd hear the brand's potential itching away, just muttering to itself, endlessly into tomorrow.