Feature Image. The Lanes: Six big personalities required an even bigger mise en scene to capture it all.
The German-born, Jordanian-raised Mardo El-Noor is an artist with no boundaries. The Auckland-based portrait photographer and graphic-designer holds a Masters Degree from AUT's School of Art and Design and has been a freelancer since day dot. His photographs are truly out of this world.
He's made three animated films which have been seen around the globe, designed and mastered typography, lighting and art, and worked on the music videos for the Modern Maori Quartet, Theia, Opshop, Salmonella Dub, and Kings. El-Noor really captures the human experience through his images and his work can be found to critical acclaim around the world. He now works as a tutor of Graphic Design at Unitec Institute of Technology, teaching the next generation of graphic designers and photographers how to capture the perfect portrait shot. The photographer constantly finds new ways to remould the artist aesthetic in each new project he tackles. The compositions Mardo creates are set in the homes of the people he's shooting, and all the props are objects of significant value to the subjects. Arranging the scene can take a couple hours to set up. Occasionally Mardo will shoot people in the scene individually, to give them their own lighting. He then composes them into one image later in post production. His style of capturing images seems almost simple, but calculated and precise like a renassaince painter. That is what's so beautiful about the art that he creates. The photographs look animated in themselves. So what's next for the man? His first exhibition of this unique style he's been developing will be at Ponsonby Central from 30th July to 5th August 2018, blown up to life size. Go see it for yourself!
Food Show: Ziga & Teresa's fiery collaborations take a literal turn.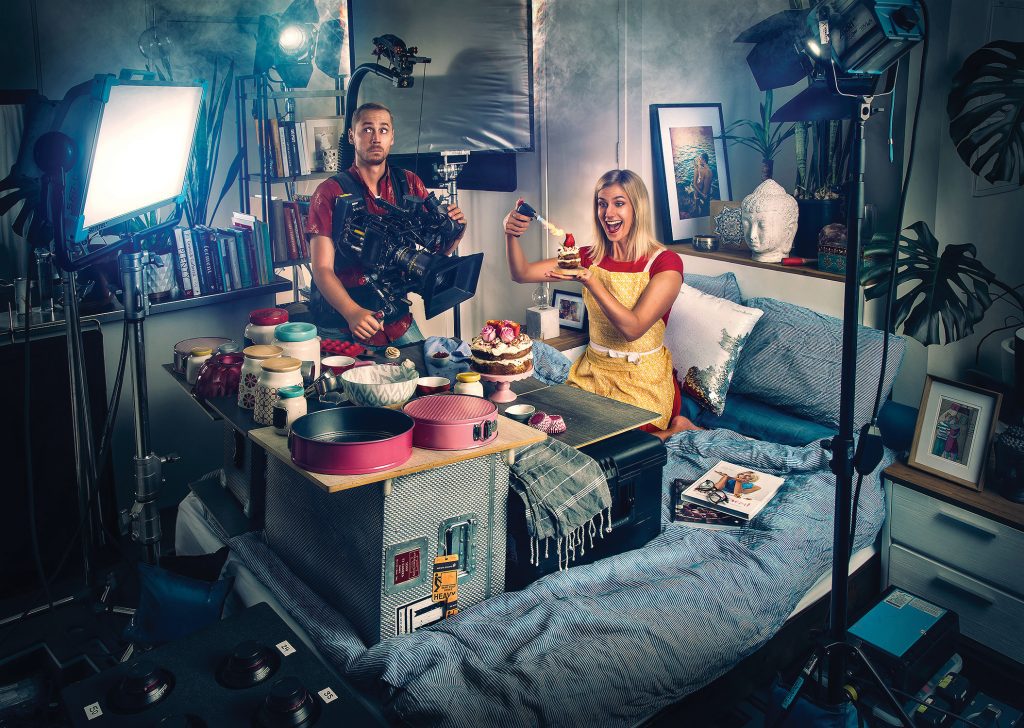 Road Trip: Geoff & Orla getting ready for their next road trip, based on a true story.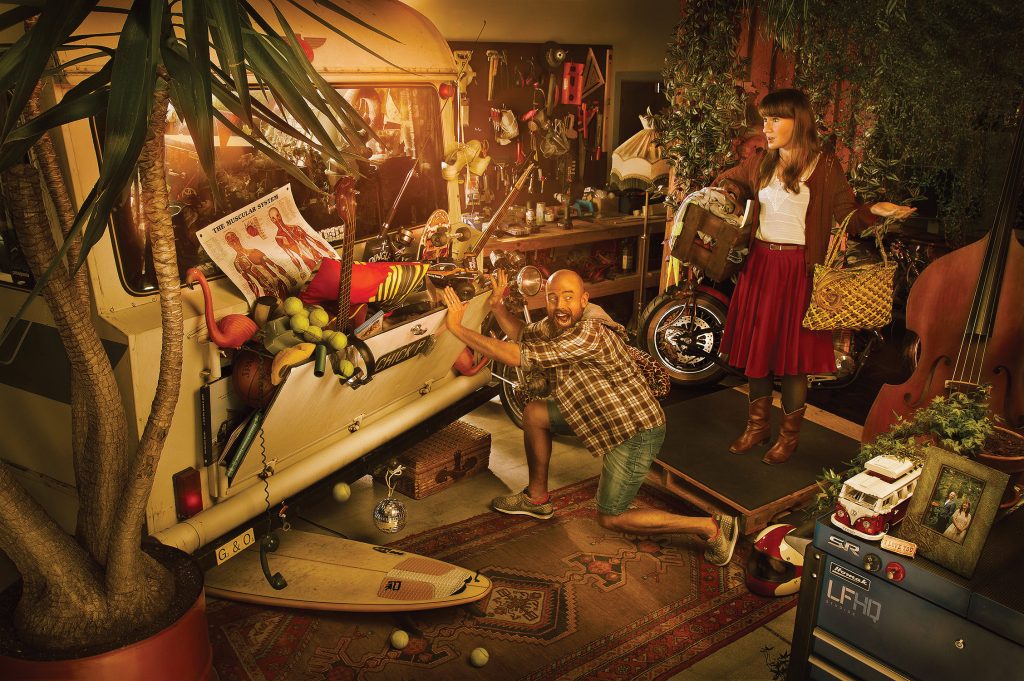 Lady & The Tramp: A human re-imagining of Wook & Jo's favourite cartoon.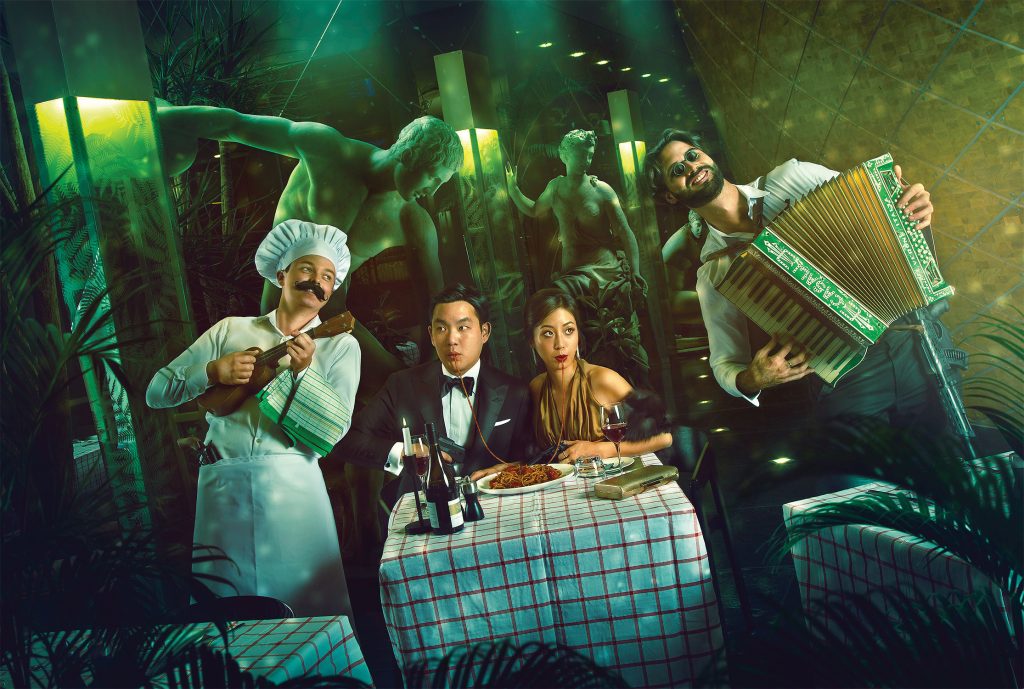 Checkmate: Oscar losing at chess.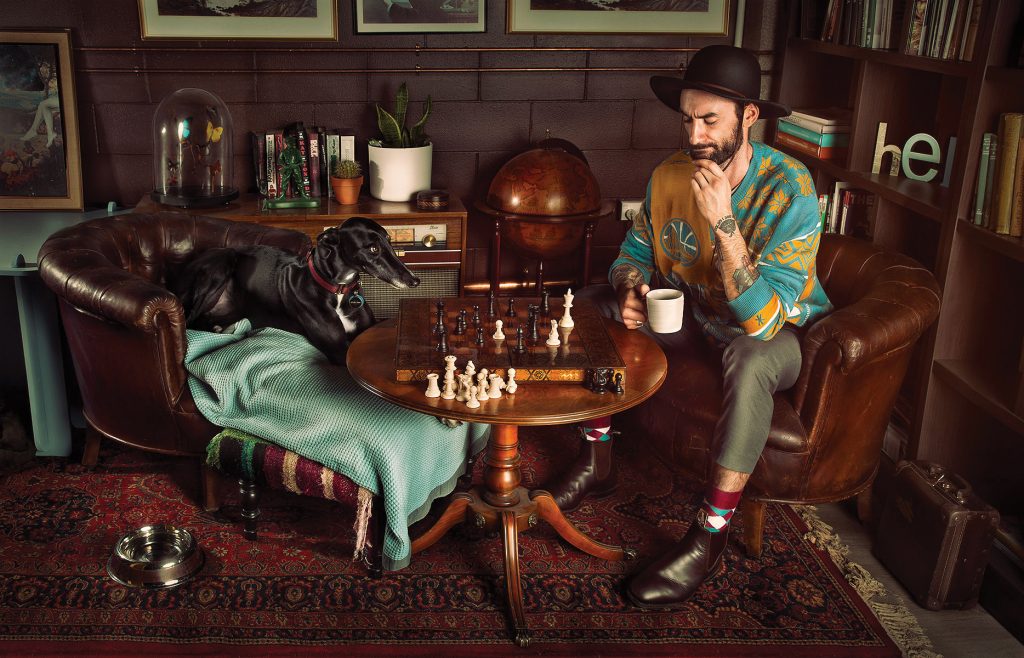 The Family: A day in the life of a Wellingtonian family home.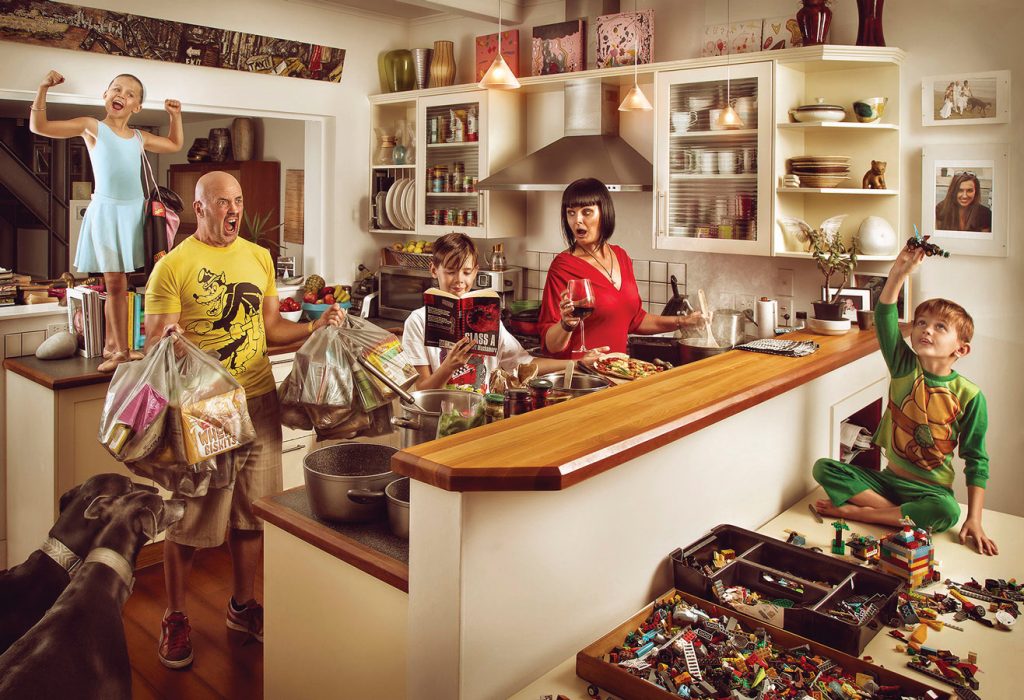 Monmouth Glass Studio: The guys at Monmouth create their next masterpiece.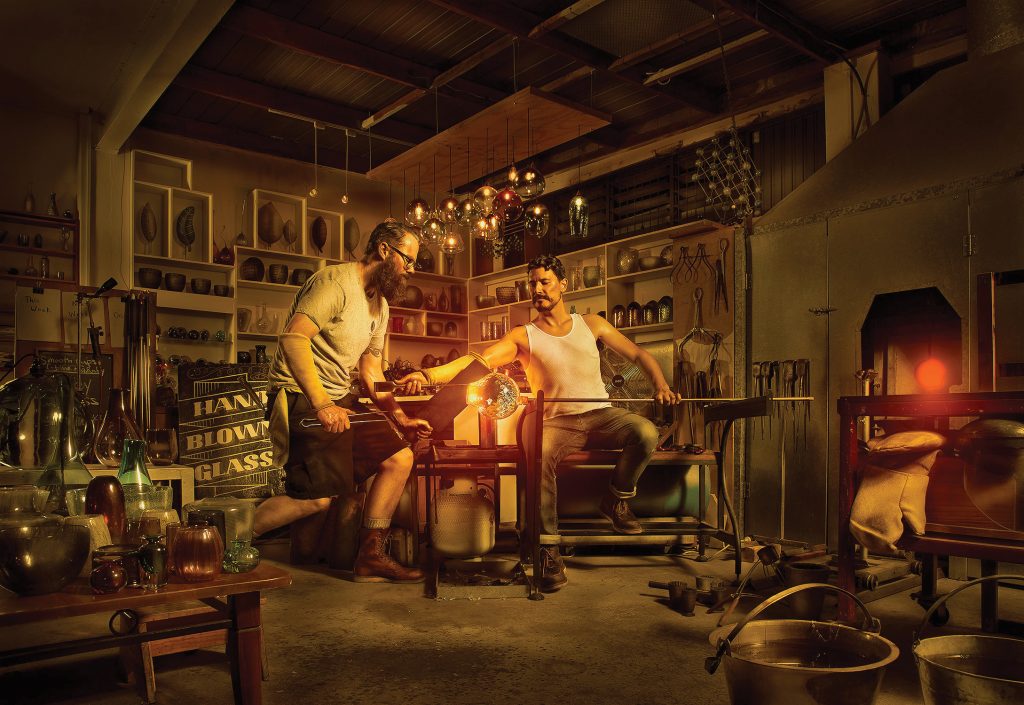 Newborn: A story about a new arrival, presented as a menacing mob scene.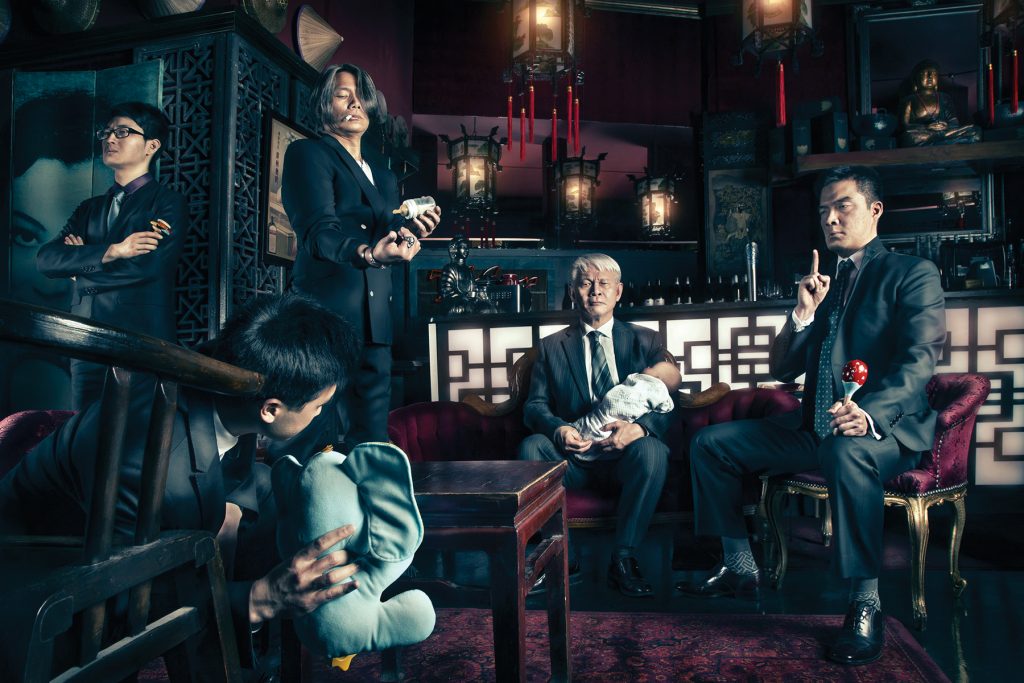 Monarch Butterflies: Re-enacting a first date.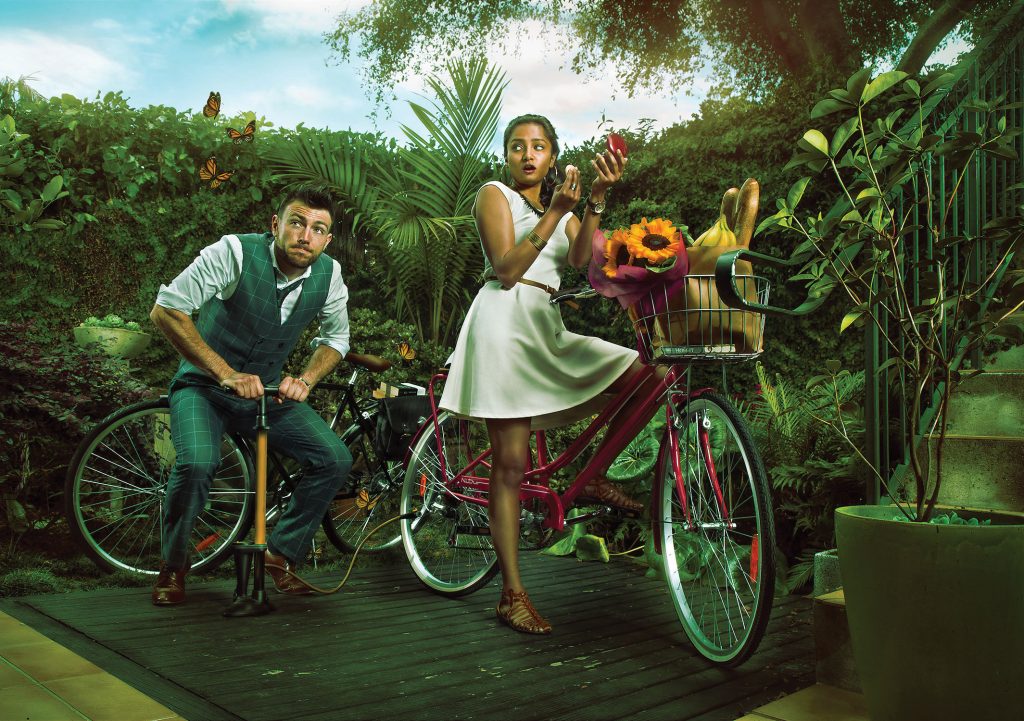 Opposites Attract: A couple channeling their different personalities.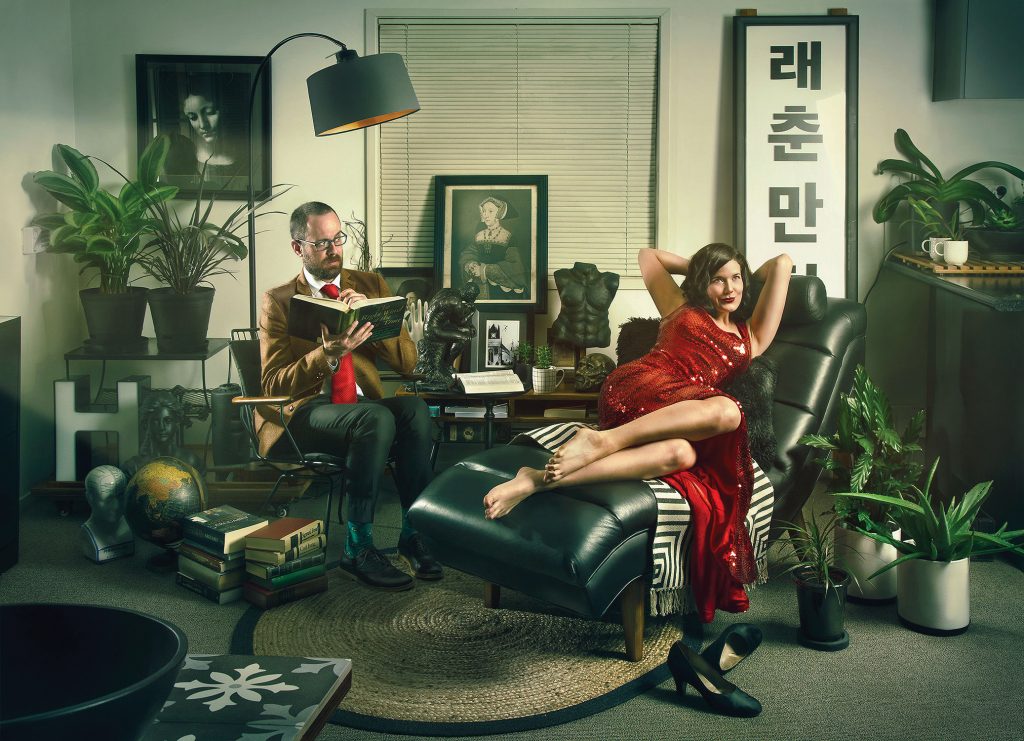 Havana: Geoff & Lizzy Marsland's family posing at their Havana Coffee Works Factory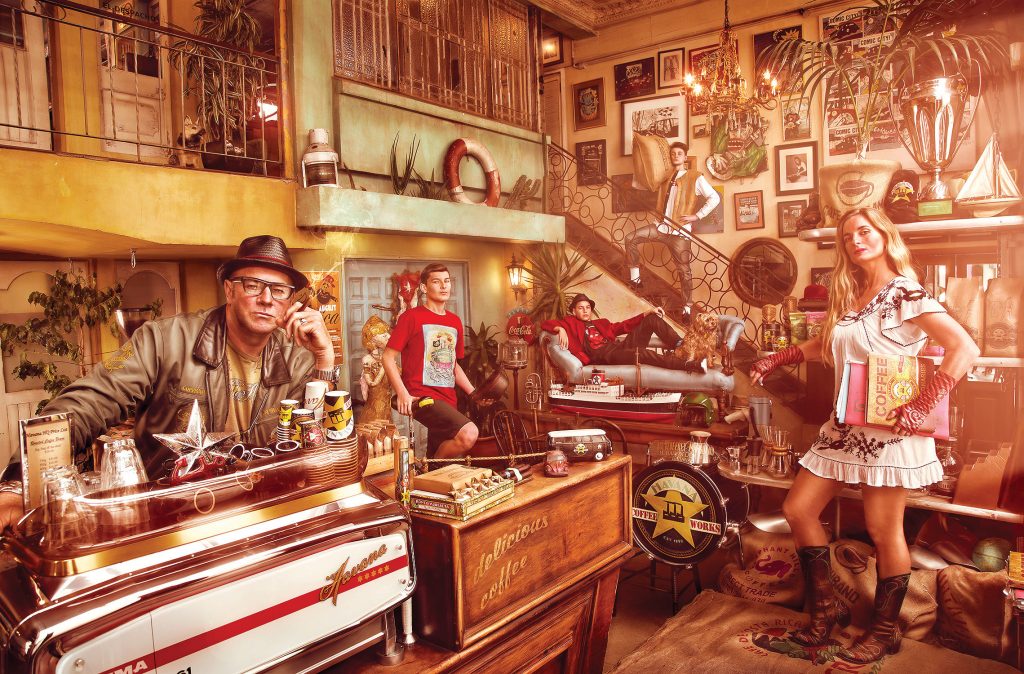 Zen With Dai: Dai Henwood's moment of Zen over tea.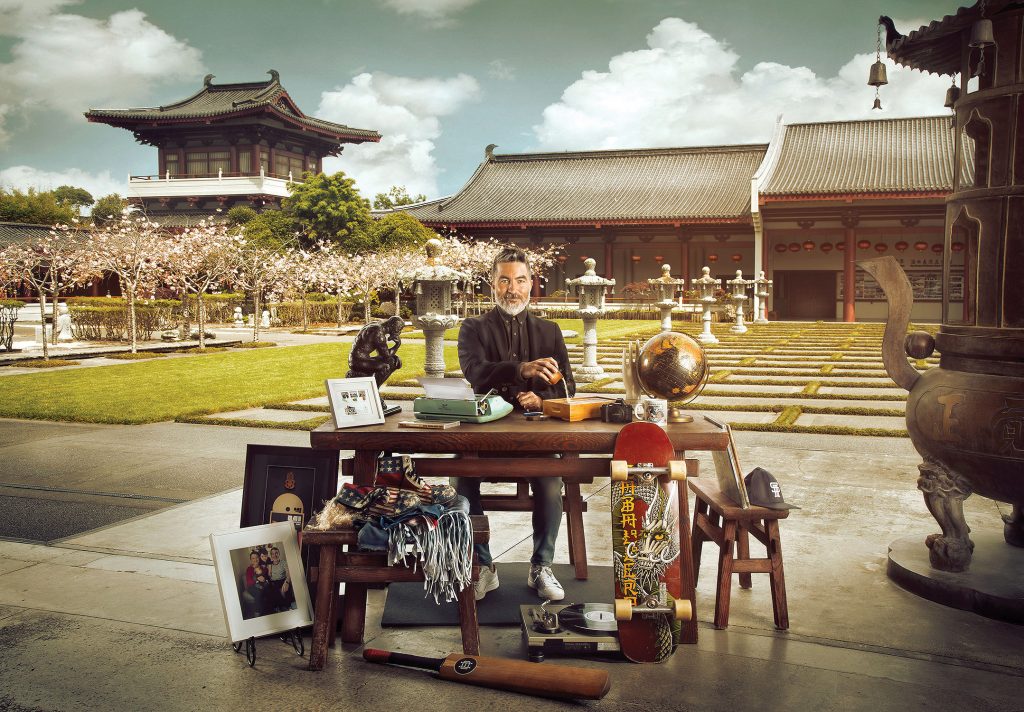 Spies: An re-enactment of a circle of death.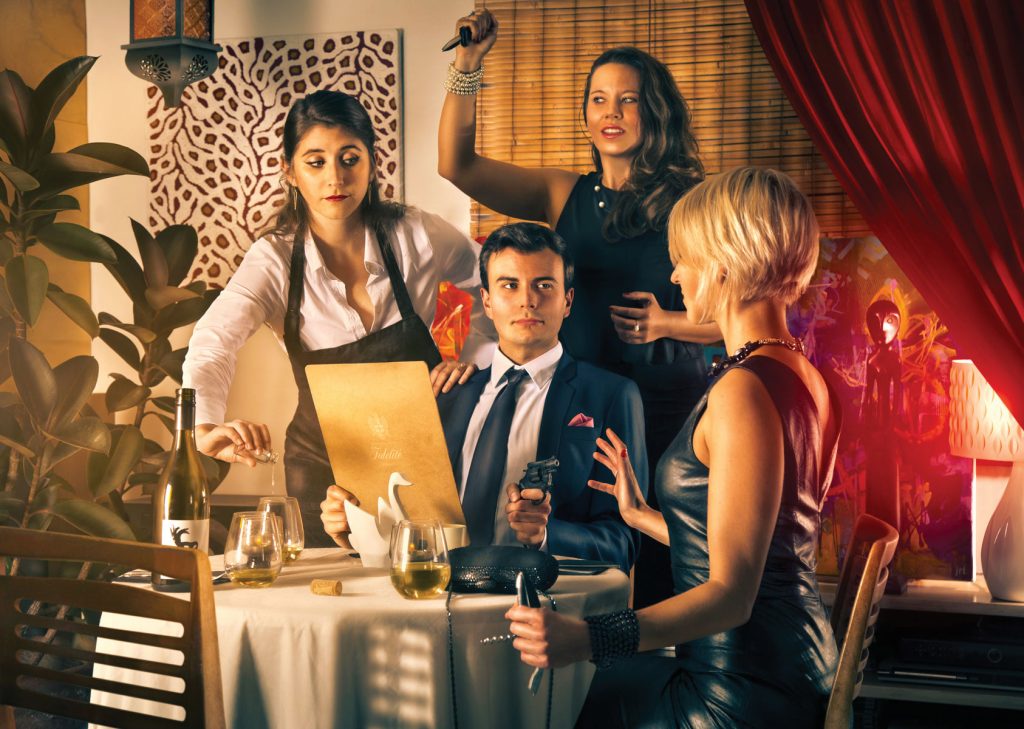 D&D