The world is going to the bots – quite literally. Cogs are turning to create Seoul's first robot museum and the designs for it are as cool as it sounds.
The museum is to be designed by Turkish architecture firm, Melike Altinisik Architects, who will use cutting-edge tech to create the building. The building of the museum will be built by different (you guessed it) robots. Apparently in its construction, one group of robots will be responsible for welding, molding, and polishing the metal facade, while another will be tasked with 3D printing concrete parts. The purpose behind the museum is to "support public education in robotics and increase the public knowledge and interests in robots".
Set to being central in the Changbai New Economic Centre, the semi-sphere building is going to feature a glass and steel base with the building sitting atop it and the interior is set to be a blast into the future. So much tech that highlights the need for artificial intelligence. The first foundations are set to be laid down next year and the official launch is to be scheduled for the end of 2022.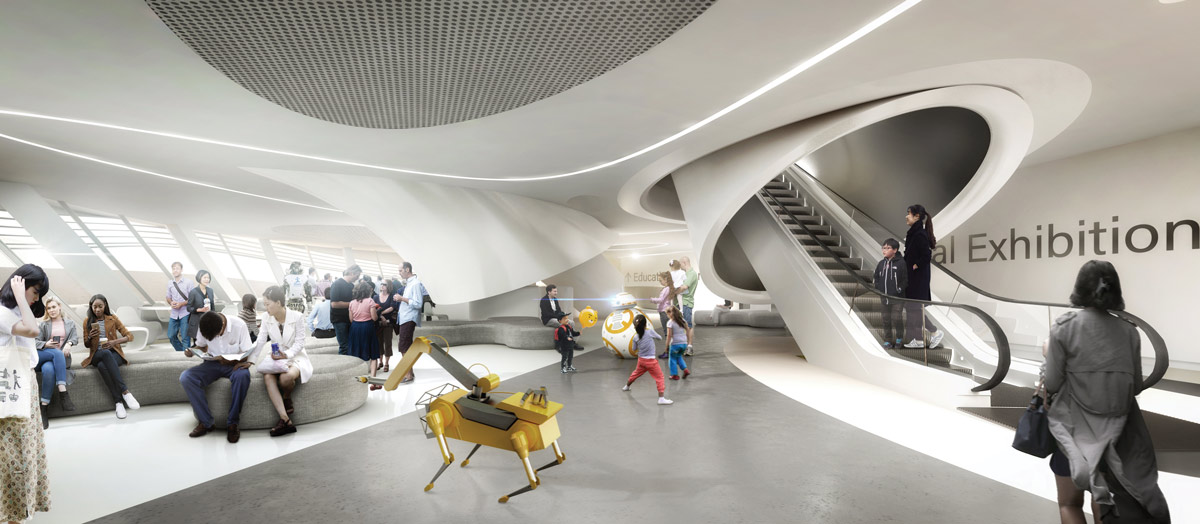 Image: Melike Altinisik Architects (MAA)