Most guys can grow some facial hair, but it takes a real man with sophistication and great tools to keep that facial hair in check. German-based brand, MÜHLE, recently released an S81H220SF Rytmo Fusion Shaving Set which copes with all your shaving needs. It's a cartridge set that is made from ash wood and finished with chrome plated metal. To be simply placed on the bathroom counter to reduce space, both its razor and brush are kept in a prime position vertically. It comes in a three part shaving set; a razor, a badger hair brush and stand.
You can grab this product from ManCave.co.nz.
PARISIAN celebrates with Liberty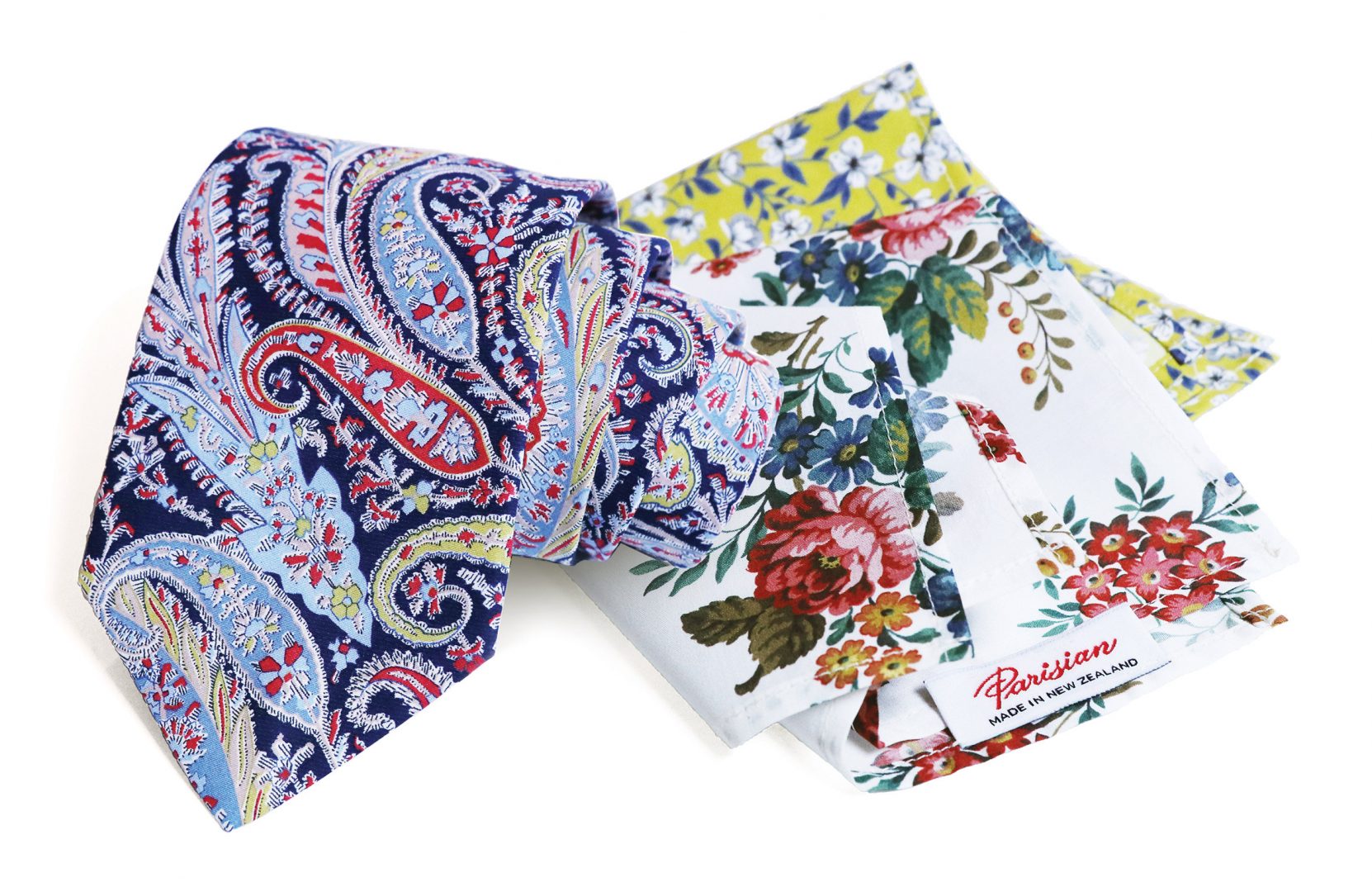 This year, iconic New Zealand maker, Parisian celebrates its centenary. Founded in 1919, their workroom sits on the edge of Myers Park where they turn out beautifully crafted accessories in time-honoured fashion.
This summer, they are making a special release of 12 carefully curated designs from Liberty of London. Marking 100 years, this collection delves into Liberty's rich archive through a special edition – the Victory Vault.
Each design is available in ties, bow ties, pocket squares and even braces. Central colour themes flow throughout the designs offering the opportunity to mix patterns in a complementary style.
Available exclusively from men's and department stores throughout New Zealand.
Sent Packing
A versatile, durable, and beautiful carry-on travel backpack driven by a simple truth: no two trips are the same. The Peak Design 45L Travel Backpack features top, side, front and rear access via intuitively placed weatherproof zips. Meets international carry-on size requirements, but expands to be a 45L gear-hauler and collapses to be a 35L day bag, making it unmatched for 1-bag travel. Tons of internal and external pockets, plus a main cavity that's divisible via a zippered mesh sleeve. Tuck-away shoulder straps and hip belt use unique magnetic catches to stay magically in-place when checking your bag. 360-degree grab handles. Cleverly concealed external carry straps. All packed within a sleek, weatherproof 100% recycled 400D nylon canvas shell.
Smooth Essano
New Zealand's natural skincare brand, essano, want to get all us men on the same playing field when it comes to good skin. Their new range, simply titled MAN, caters to any skin type to reduce irritation and skin aggravation, especially after shaving. Each product includes natural ingredients like Aloe Vera, green tea, Tasmanian Pepperberry and ginger extract. Get rid of dirt or pollutants with essano MAN's Sensitive Face Wash (RRP $10), or remove dry and flaky skin with Anti-Irritation Face Scrub (RRP $10). essano MAN are also offering two shaving creams (RRP $12) for fearless results, two moisturisers (RRP $12) and a Smoothing Beard Oil (RRP $12).
You can have a look at the MAN range on their website at essano.co.nz/collections/man.