Finding a way to describe oneself in music can sometimes be as easy as flicking a light on and off. When a musician first sits with their guitar and notebook, they can so easily ignite fresh lyrics and rhythms to make a sound that is uniquely theirs.
Some artists ride this wave well. Others play by their own tune and try to not be defined by one identity. It's a willingness to play with music as it is, more connections to that shine. An artist who knows that process all too well is Seattle-based musician, Matthew Bean aka Sneaky Bones.
Born and raised in the Bay Area of California, Matthew was introduced to music at a young age. Raised on the hearty grunt of Grateful Dead and David Bowie, whose wild stage presence inspired Bean's own unique love for art.
H first picked up a guitar at the age of 16 and has been writing songs ever since. In 2015, Bean released his multidimensional debut album, 'Dream of the End' and two years later released 'High as the Stars' to critical acclaim. His latest album landed earlier this year. 'Strangers I've Already Met', has a certain power to it that seems to have been created by a skilled wordsmith. His messages are soft, hard and thrilling with a tongue of an artist who yearns to just play music that comes so fluidly to them.
We got to sit down with Sneaky Bones before his New Zealand tour this month. Matthew, multi-instrumentalist Sam Weber, and drummer Marshall Wildman will be playing select shows up and down the country from the 13-30 November.
Firstly, I'm curious. How did you come up with the name 'Sneaky Bones'?
It's not some in-depth story. I was having breakfast with a friend and we got some chicken waffles. She unfortunately got a bone stuck in her throat and was like, "ahhhhh, sneaky bones!" It had a cool ring to it. There's no wild meaning. It was a moment in time that didn't leave my head for a while.
How did you get into music?
I didn't start music until later. I was about 16 when I first picked up a guitar. I had done little music things when I was a kid. I played trumpet and drums, but nothing super serious. Then when I was 16, I had a really good friend that was an amazing bass and guitar player and sort've showed me 'the music'.
From there, I held onto it. I went to university for Visual Arts and Political Science, but the music was always there. It was only until I moved back to my hometown, Portland, Oregon that I started playing in bands and I really enjoyed it. I was playing with a lot of really talented musicians and I wanted to learn more. So on a whim, I applied to Berklee College of Music in Boston, Massachusetts. I got in and that just dove me into music heavily.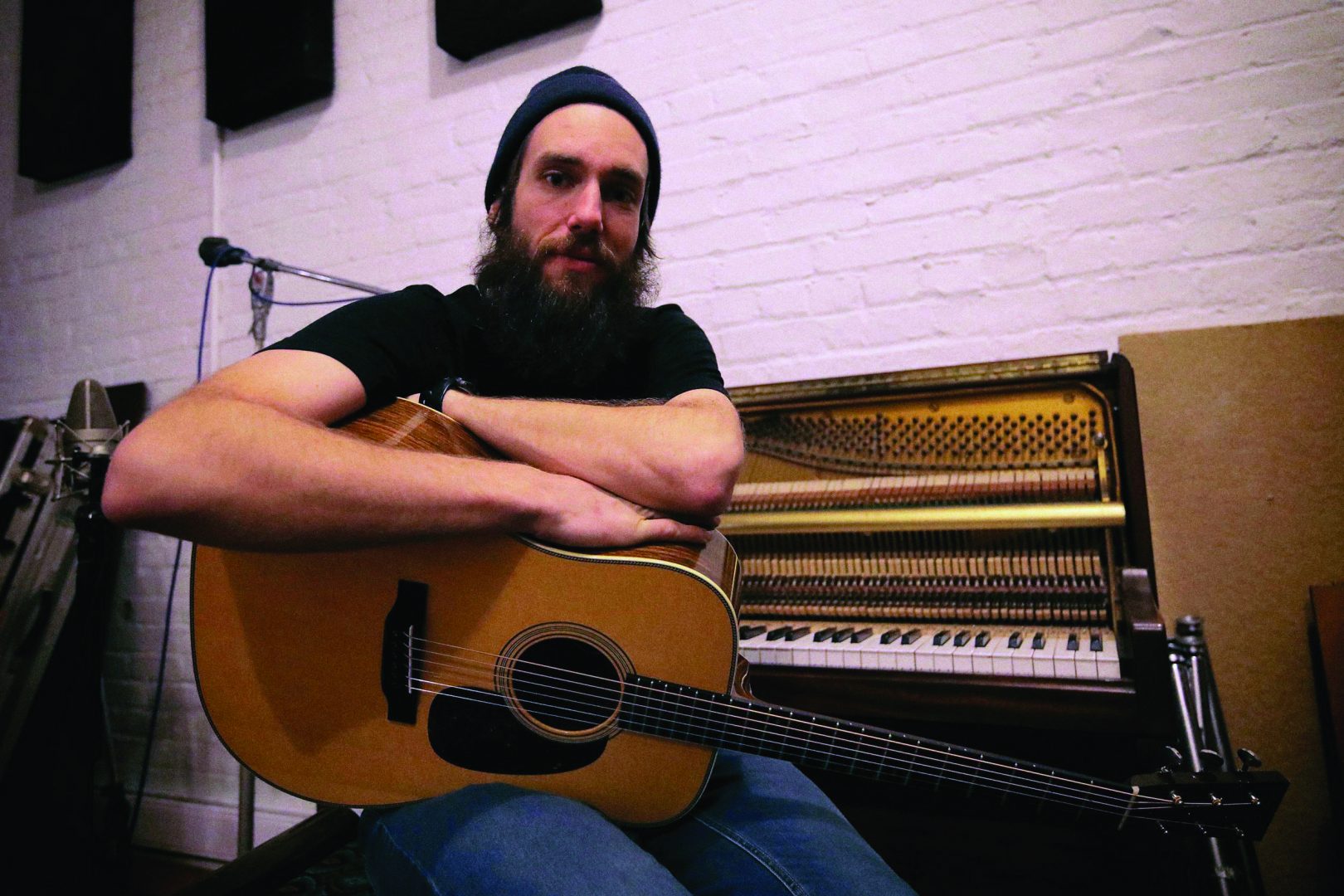 Out of that, I started touring with a duo called The Dwells. We toured the US for a couple of years before I went solo with Sneaky Bones in 2015.
Who are you listening to at the moment?
I've been listening to a lot of Brian Blade Fellowship. He's a real jazzy guy who comes out with phenomenal music and compositions. I grew up listening to a lot of Elliot Smith as well.
I have recently been through some personal turmoil and had the opportunity to delve back into those records. I really love a couple of his tunes. I'm always looking for some new sounds that aren't traditionally in the vocabulary of the music I make.
What's your creative process?
It's an interesting thing to hone in on that process. For me, I really enjoy the opportunity to grab something random and really flesh it out. That's where the rubber meets the road for me and a lot of songwriters I really like.
My song 'Carolene' was an interesting one to work through because I wanted to use a name and then it also it be a verb. The way I got it was free-writing. I'd sit down every day and dump whatever comes out onto a piece of paper.
I have this notebook and I just let my brain go. If I get to a hard place, I just start writing the same words over and over and riffing on whatever is around. I think a lot of the story comes after a seed is planted. It's just an incoherent dumping of words that I try to take from a moment of spontaneity.
'Autobahn' was a cool tune to work on. I try not to write from a lot of real experiences because I learned that it's hard to write everything as it happens. But 'Autobahn' was a little more visceral because I was actually over in Europe and had a long distance partner that I seperated from. I'm not gonna wreck my life to write a good song. I've got to make sure to create emotion from nothing.
What would you say your favorite album of all time is?
It's hard to pick one! I was literally just talking about this the other day with my buddy. My folks grew up in the 1950's Bay area, so I was raised on a lot of Grateful Dead, Neil Young and Paul Simon.
Old Neil Young is great. 'Harvest Moon', the album he did in the 90's sounds so old and classic. I've always admired the people who made it through the 80's. I think the 80's was a very tough time for musicians. A lot of bands that I really enjoy either came out of that or didn't.
Like the Talking Heads had shining records in the late 70's, early 80's. So I think 'Harvest Moon' is a great one because it came out when I was a kid but at the same time it was really harking back to the Golden Age of American folk-roots rock music.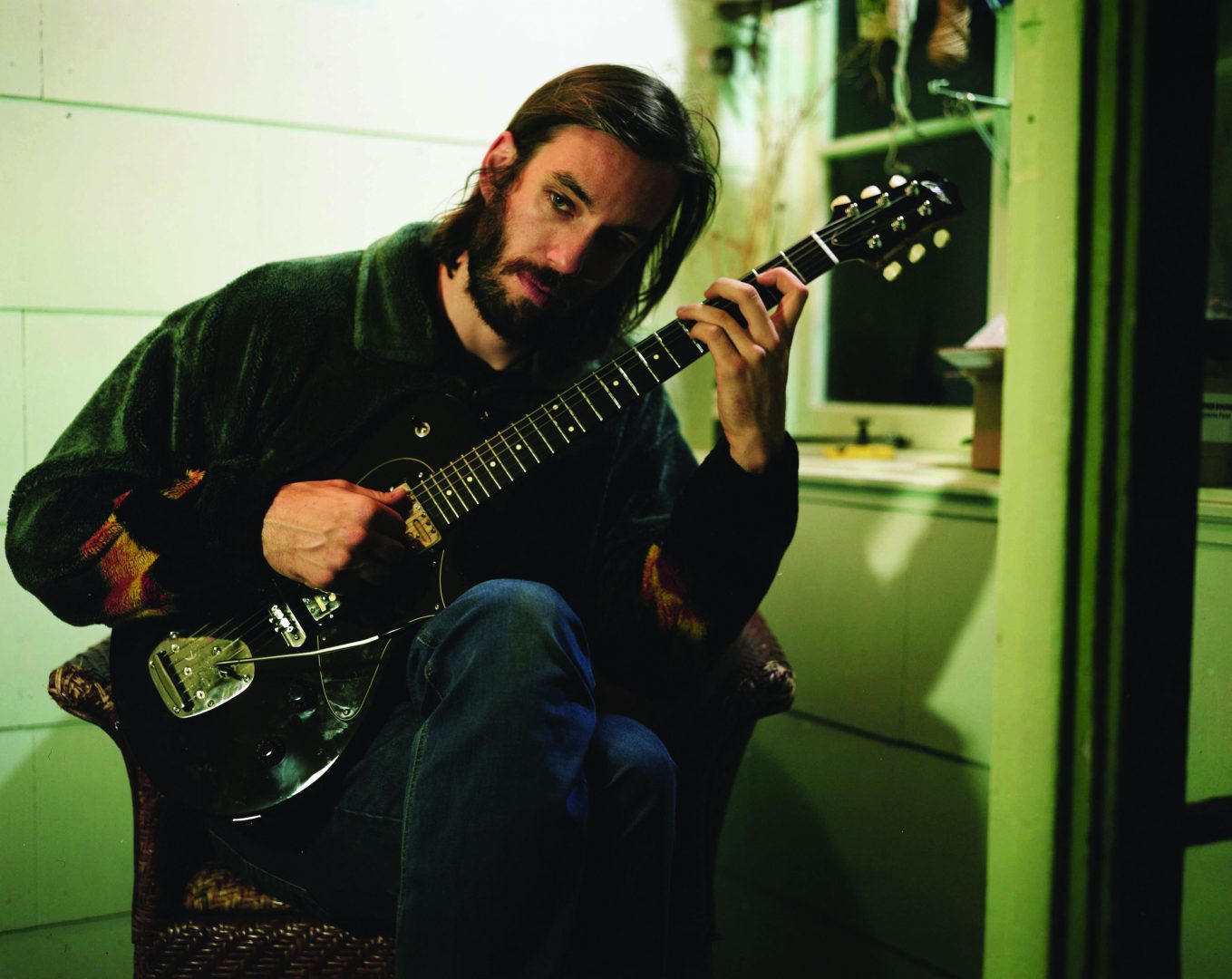 What can audiences over in New Zealand expect from 'Strangers I've Already Met'?
It was the first time I got to spend a large chunk of time in the studio. All the other records, like 'Dream of the End', I made solo. It was in and out of the studio. 'High as the Stars', the second record, I made in a week.
This new album has a big collection of songs that I wrote in the studio which was new for me. It was more than just going into a booth and recording something.
I wanted to have the music serve the song. That was a process we all had to learn from, choosing the arrangements and music. If you listen to the album, there is actually no guitars and those were the tunes we created with guitars.
I sit down with a guitar and a certain style. Especially with 'When Does It Hit You?' and 'Sore Eyes', those were straight-up blue-grass country tunes and where they ended up was somewhere between hip-hop and some other landing. Playing those songs live, I find people really connect with them because they're something different. Part of why I make music is to create, and that's interesting to me. Production is the luxury you get in a studio.
When I think of performing live in New Zealand, I try music that I really want to play a bunch. Some artists play songs they have to play a million times and they get bored and as a musician, you can tell when audiences disassociate. I think when we go on the road, which is something we've scaled back, we want to play places that we want to go.
Touring the States got tiring for me, so we expanded to Europe and places like New Zealand. There's new things, awesome people and a part of the touring is that we can scale back and get a real focus.
We're coming to display this body of work which is exciting. We're not here to play the same stuff that we've played for the last 250 nights. We want to give the material in a way that's engaging.
Are you excited about coming back to New Zealand?
Yeah, super excited. I came in March 2018. I came solo then, but I'm bringing the band back this time.
Did you go travelling around?
Yeah, I probably drove both islands almost tip to tip. I didn't go into the Bay of Islands, but I was pretty far north and made it all the way down to Bluff.
Do you remember what your favorite place was?
Ahh, that's a hard question. New Zealand is just such a beautiful country. I really liked this place called The Catlins in the South Island. Auckland's great; the city. The northern part of the North Island felt really wild and sort of tropical.
What's the best piece of advice you've been given?
I think it's as soon as someone can describe who you are, you're f**ked. I had this teacher in music school who told me a really simple concept of always moving, always pushing it and creating something new. You would just get so bored if you kept doing the same s**t over and over again.
In life, people get into this monotony. The person who changed that for me was David Bowie. Bowie was someone who, every time he performed, had a new persona. He took performing to the extreme. No one knew what he was going to show up as. The moment those characters got popular, like Ziggy Stardust, he just ripped them away. I think that's such an amazing way to create art. It allows you to do anything. Bowie could've done anything, but he knew what he wanted to be as an artist. He didn't let anything get in his way. The minute someone can pin down their art, that's it.
It's getting in that box. Be creative, be fluid, always be moving. That goes from who you are as an artist, to how you arrange and want the music to sound. It's dynamic. It covers a lot of things. People have told me to define my sound and hone in on a style, but I've been resistant to that. Not because of any creative ideals, but it's just too f**king boring.